I've been wanting to get a larger exhaust system to complement my Alpha 10 turbo kit for sometime now, so I recently ended up choosing the Titan Race exhaust offered by GTC. What sold me on this system was the fact that its 102mm, the rear section is made out of titanium, its priced right, and both Ben and Sam (VegasGTR) convinced me that I would be happy with the sound.
It took about 5 working days to receive it from the UK to my door which was quick and everything arrived safely. The first thing I opened were the massive, blue rolled tips which look really good on my blue GT-R! The GTC 102mm midpipe dwarfed the HKS 85mm midpipe yet still weighed 5 lbs less!
Below is a breakdown of the weight difference between HKS Legamax from my car and the new the Titan Race system.
HKS Resonated Y-Pipe - 19 lbs
GTC Y-Pipe - 17.5 lbs
HKS Midpipe - 12 lbs
GTC Midpipe - 7 lbs
HKS Rear - 31.5 lbs
GTC Rear - 32 lbs
After installation I noticed the tips on the right side were a just a tad bit higher than the left, so I installed 3 washers (12 total) between the body and the two exhaust brackets on the right side of the car which lowered the tips down for a perfect balance between the left and right.
The system sounds great! I was a little nervous about losing the resonator, but to me its no louder than the HKS Legamax that I had on the car previously.
Enjoy the video and photos: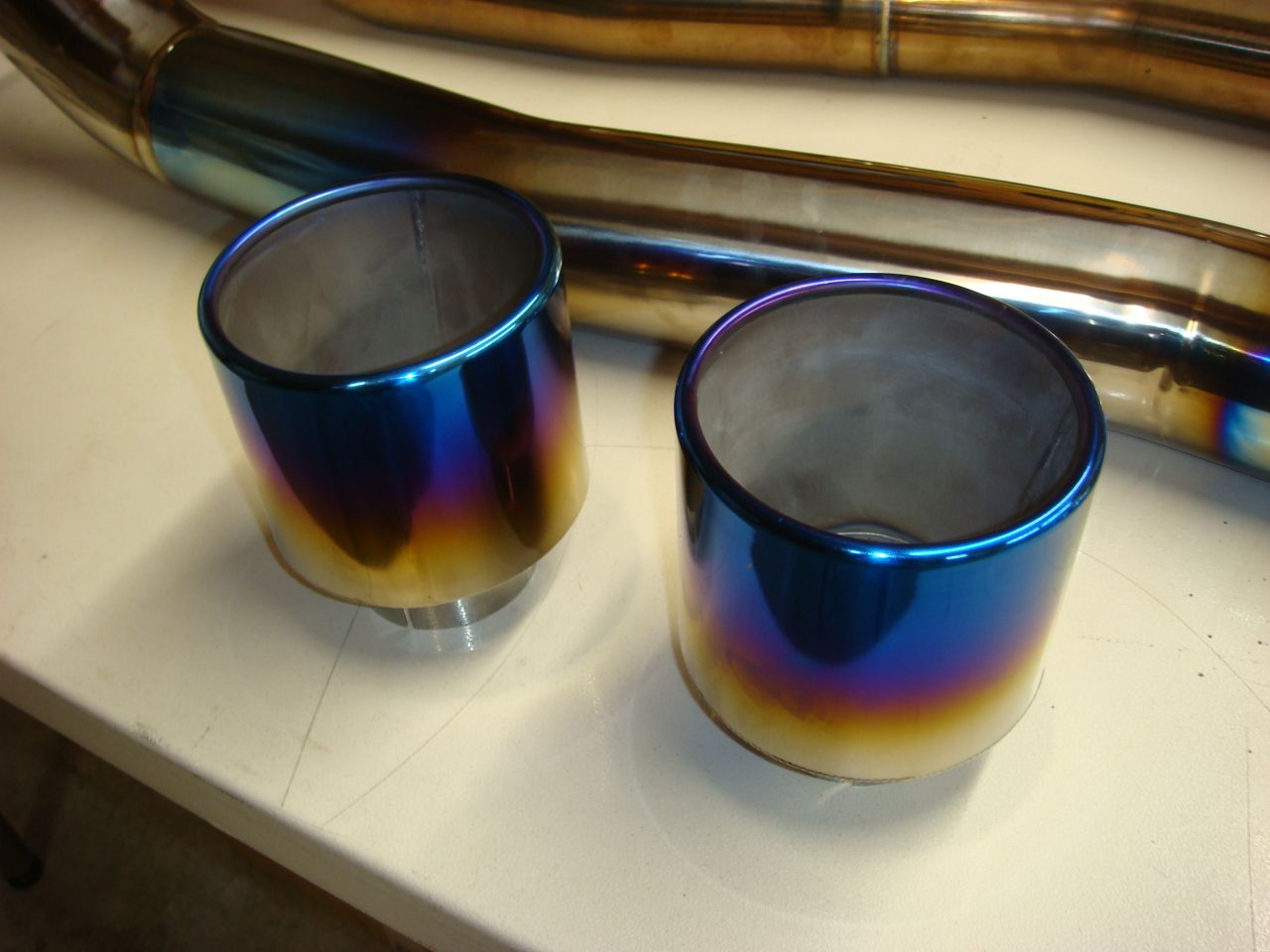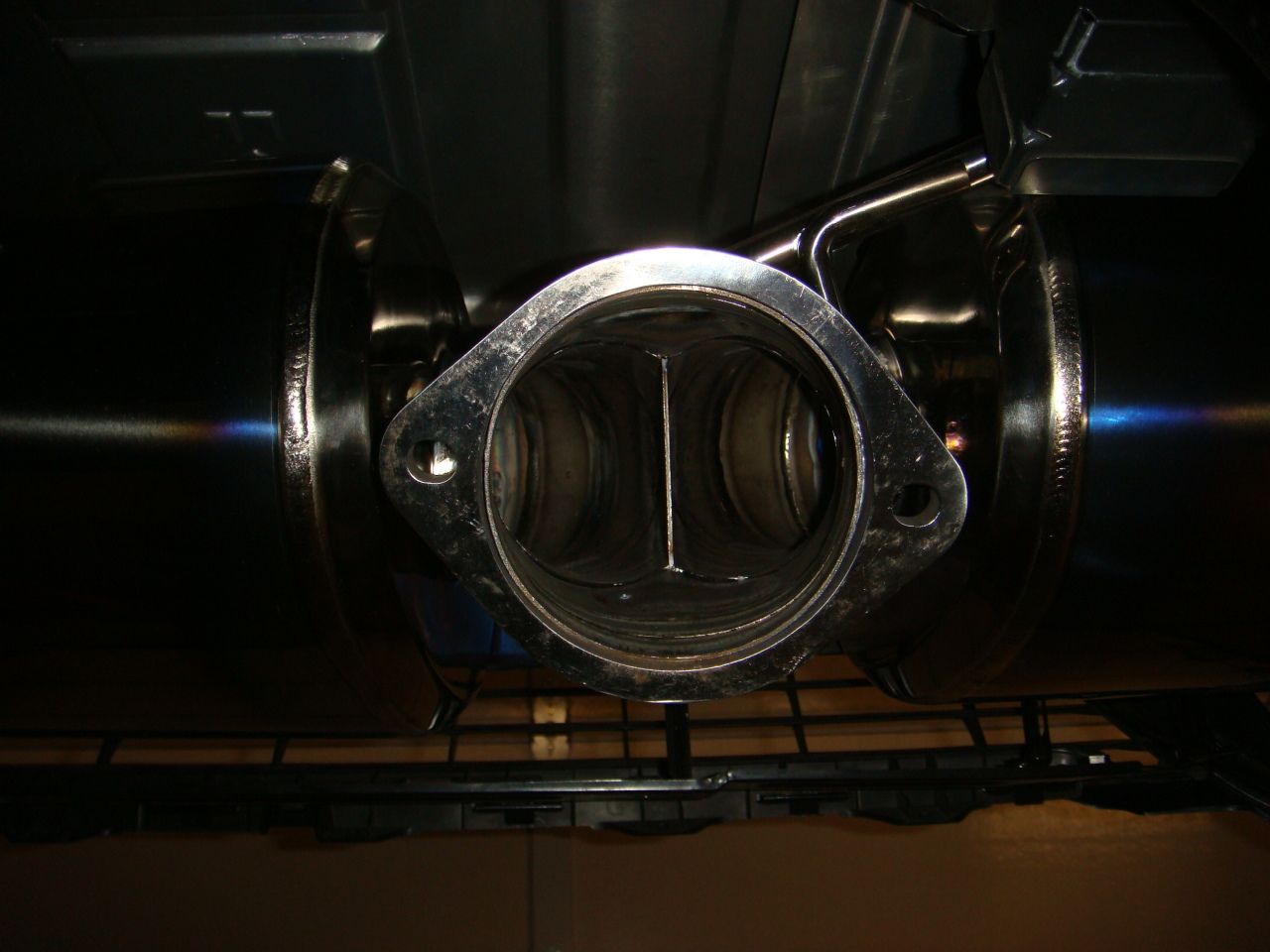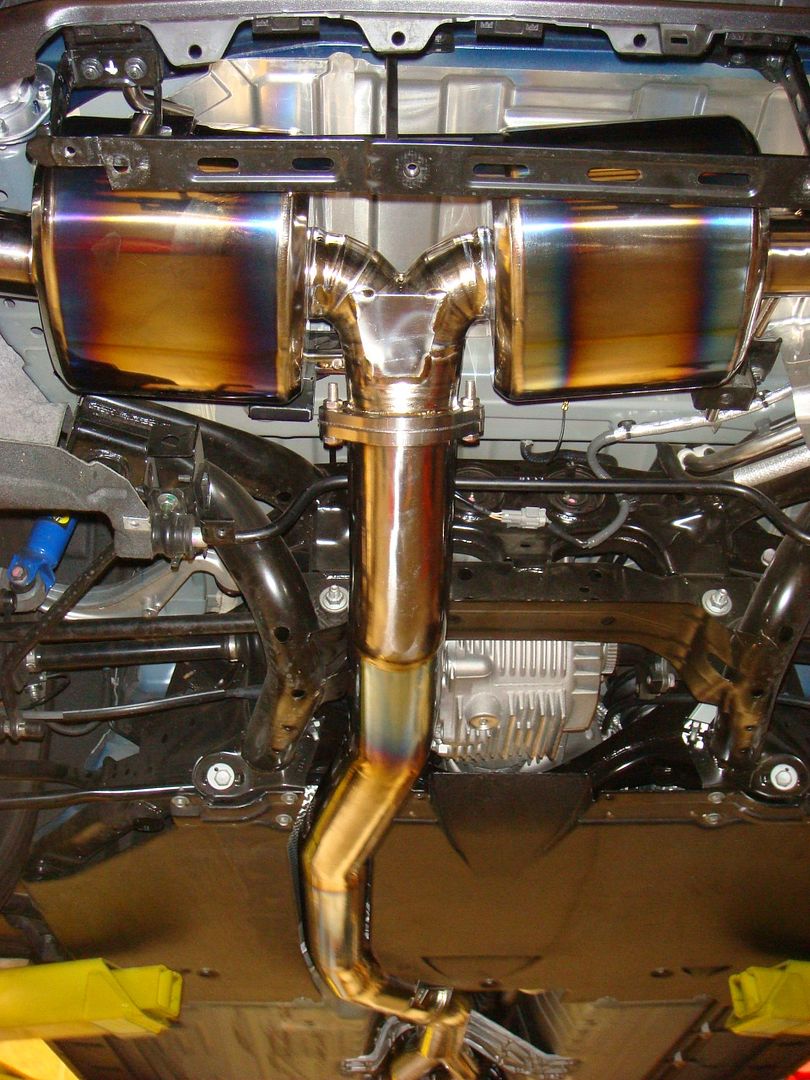 Edited by mikewads, 11 August 2012 - 08:14 AM.