This is a turbo inlet pipe that runs between the fresh air inlet of the turbo and the air filter system whether it be OEM or aftermarket.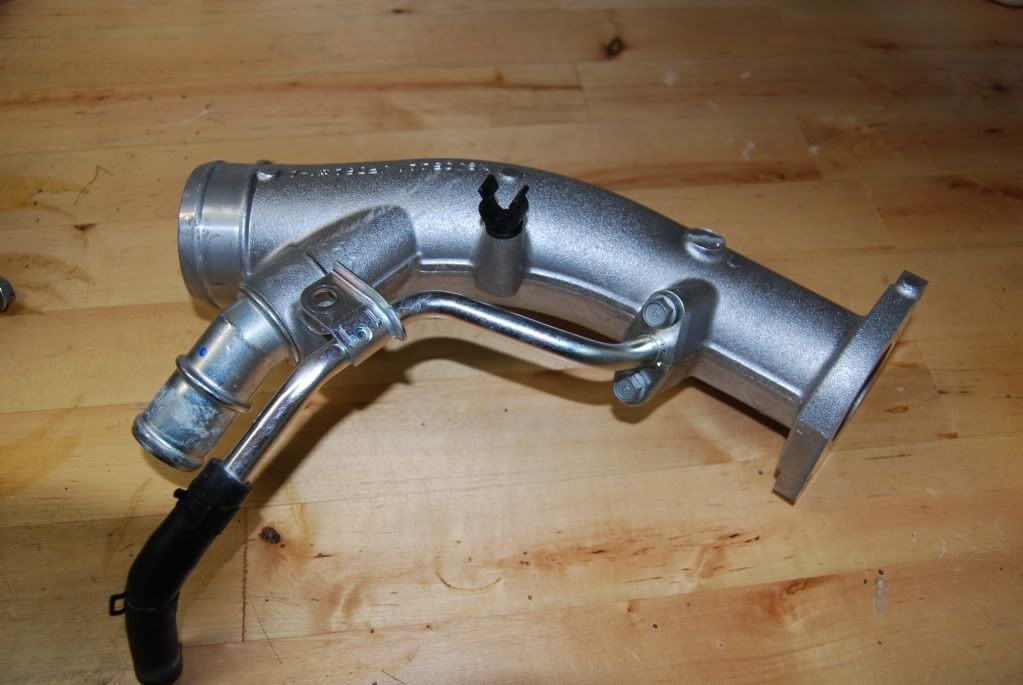 It bolts onto the turbo and the open end goes to the filter system.
This is the size of the pipe where it bolts onto the turbo
This is the size of the turbocharger air inlet
The black line shows how much material would have to be removed to make it match for inside diameter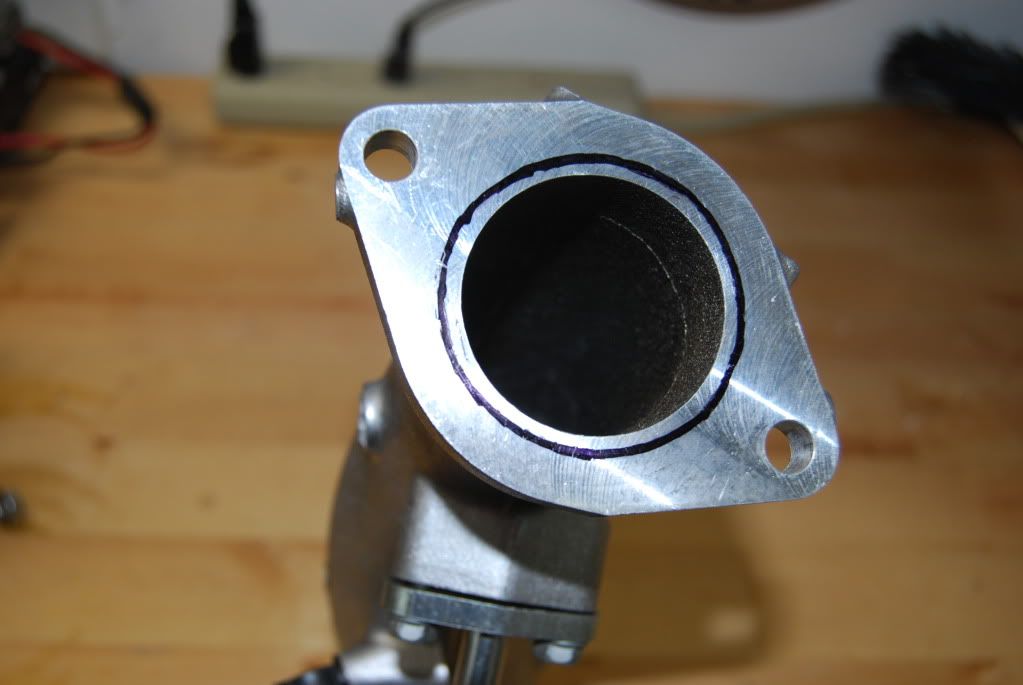 This is why this is an area where Nissan changed the 2012, increasing the size of this tube. I looked at porting mine to match but the problem is that it necks down to that small 1.76" size way up the pipe where you can't get to it using a rotary file. Even if you could get in there the material you'd have to remove would make the pipe so thin that that would not be an option. So.....the solution is to build new inlet pipes which is what I'm in the process of doing. I may make a production run of these, and they will be priced lower than some of the other options out there currently if I do. They will be complete with correct fittings keeping all the stock hoses and fittings....incl BOV recirc.
For those of us looking for the maximum power and have bolted on every power mod except aftermarket turbos, new inlet pipes I'm willing to bet will make considerably more power.
And for those with turbo upgrades new larger inlet pipes are a must have.