Well after designing a little kit I got round to start fitting today, I dont know what metal they make these cars from but only a very expensive cobalt drill bit would touch it !!!! Yup I broke it so second Ll will be fitted tomorrow and temp wired in Tuesday as im getting a friend to do some electrical trickery so that a hidden switch turns the horn into the activation button, anyway heres some pics, if more guys in the UK drag raced I would think about putting a kit together.
Basically we are going to replace this pipe with the solenoid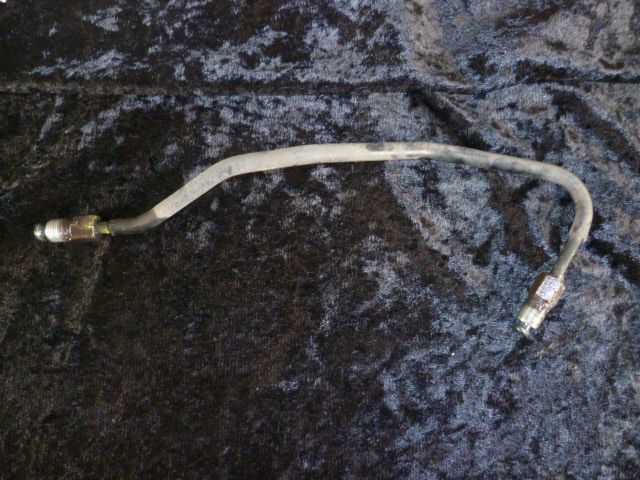 Heres the kit im using I had the pipes made, stainless hose with clear coat, fittings into solenoid are tapered so I also used PTFE tape to help seal, the swivels are on the other end and adaptors screw into original fittings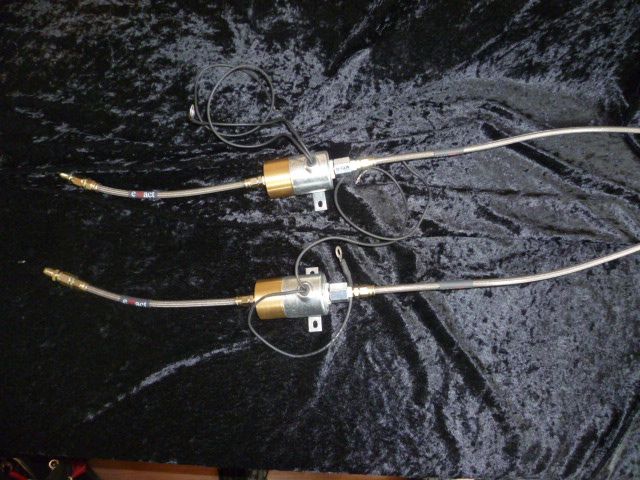 First undo pipe from splitter block Nissan kindly used and block off with pipe fitting sealed to lose as little brake fluid as poss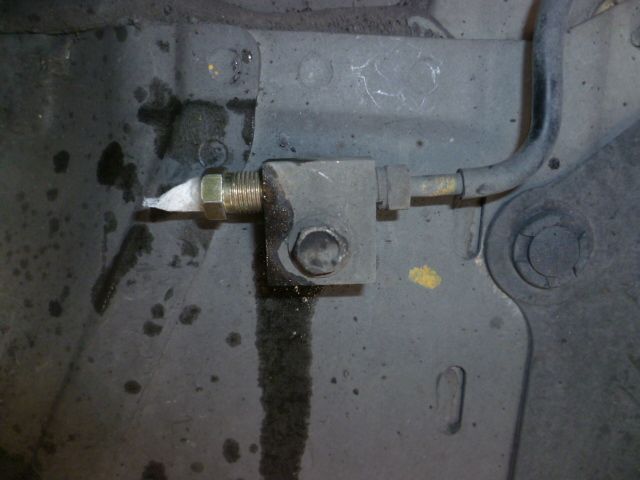 Then remove pipe and bolt solenoid in place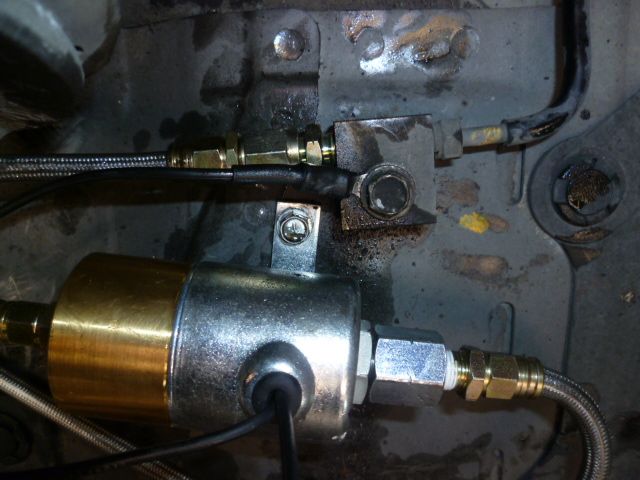 Fit adaptors into block and flexi hose and attach the pipes from solenoid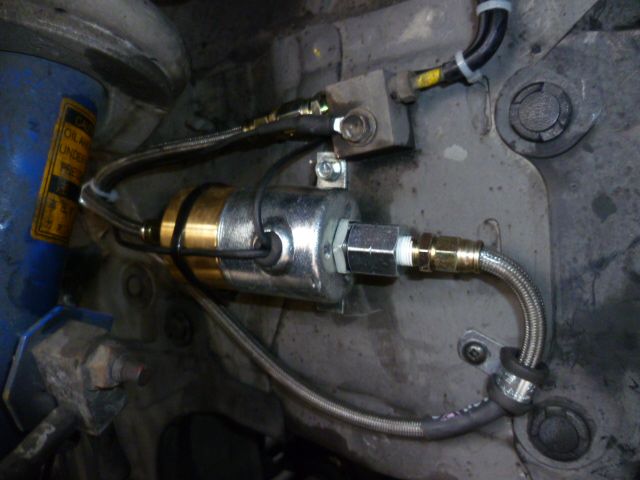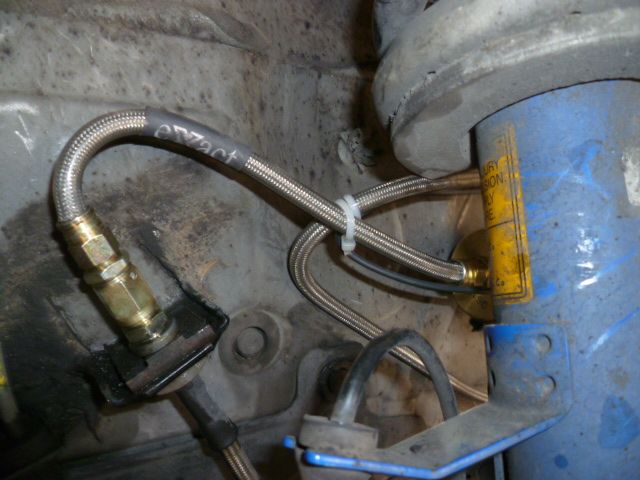 I used the 10mm bolt in the splitter block to earth the solenoid and pushed the +ve lead up thru the grommet where the brake pipe comes thru the inner wing, ive taped it to battery till I wire it later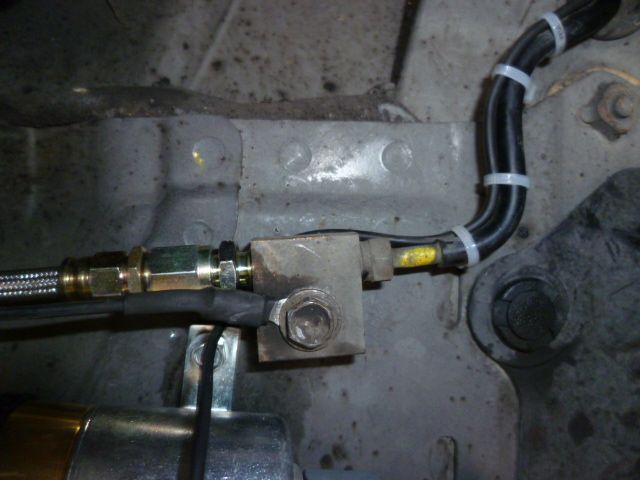 Heres a pic of how it looks with wheel off
And a pic with the wheel on full lock
Cant wait to get the other side done, I run a syvecs AWD controller but a switch can be fitted to turn the car RWD only al be it in limp mode but thats fine for a burn out at the strip and as soon as car is switched off and restarted its back in 4WD
Edited by JohnnyDangerous, 04 September 2016 - 01:05 PM.