Bought this very cool product from
www.parkingdynamics.co.uk/
. $127.40 delivered to my door. It takes about 2.5 hours to install, and the install is very easy.
Here's the install:
1. Remove your front spoiler
2. Install the foil antenna onto the bumper cover, just above where the spoiler mounts in the recess shown.
3. Run the antenna wire that attaches to the black box control module up into the engine compartment. Attach to the antenna and insulate connection with supplied black rubberized tape.
4. Install the spoiler back on the car.
5. Remove the plastic trim cover for the brake master cylinder.
6. Mount the black control module where shown.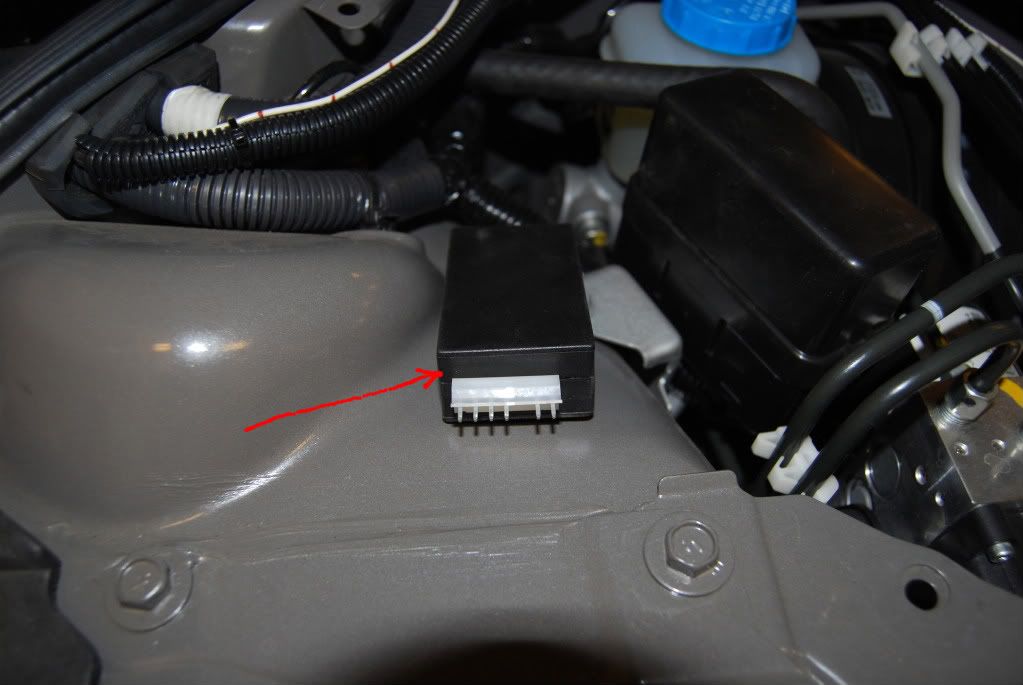 7. Install ground wire. (I used lug wire end and installed to relay box bolt)
8. Hook up antenna wire to black box. (I had to lengthen this wire approx 2 feet, soldered and heat shrinked)
9. Run both beeper wire and 12 volt wire into cars interior via the rubber grommet in the firewall next to master cylinder.
10. Mount the beeper onto the firewall by the rubber grommet. (inside the interior)
11. Mount the push button switch at a location convenient to push. I mounted mine here, under the steering wheel.
12. On one side of the switch, mount a switched 12 volt source, (active 12 volts when ignition on) Easy to find a terminal at the fuse panel on the side of the drivers foot-well. On the other switch terminal, mount the red power wire you fed through the grommet in the firewall.
YOU ARE DONE!
To use, you switch the black push button on before you come close to a curb, building, etc. The device will beep once telling you it's on and then progressively beep faster and faster until it turns into a solid beep/tone when you are approx 6"-8" from the obstruction. It works awesome!!