*****QUICK NOTES*****
2010 Pearl White Premium
Price - SOLD
Miles 20,500
VIN: JN1AR5EF6--------
Orange County, CA
AMS Resonated Midpipe, Cobb AP 006
Cobb SoCal - Conservative Custom Tune
Private Sale
No Accidents/Clear Title
Existing Powertran Warranty
******************************

Local Pickup: Yes Shipping: Yes (Arranged by Buyer)
Will You Ship International: Maybe
Payment: Bankloan/Wire Transfer (Car will be released once funds are verified in my account)
Returns Accepted: No
Contact Method: Email/Phone (****************) Will provide a phone number via email.
Trades: ****No****
Will You Allow Test Drives: Yes, for a serious buyer with deposit.
Who will be paying for the PPI: Buyer
Why is it for sale: Different priorities.
___________________________________________________________________________________________
2010 Premium GTR, PEARL WHITE. 20,500 miles with major service done just March 2013. Car is pristine, tracked ONCE lightly, launched ONCE when I got it to make sure tranny is in good shape. I decided to sell my GTR because I think the right person will enjoy this masterpiece more so than me. Car is pristine - full venture shield clear bra in the front end from lip spoiler to entire hood, headlights and fenders. Paint condition is pristine, car is kept in the garage at all times both at home and when I drive it to work. Never any problems, no codes, not a hiccup – GTR performed flawlessly in the year and half I owned it. I have been driving Nissan / Infiniti for the last 15 years and never had any trouble with any of the 4 vehicles I owned.
I am looking to get
SOLD
for the car, existing power-tran warranty through Nissan.
Full Photo Set with 100+ photos
http://smg.photobuck...m Mildly Modded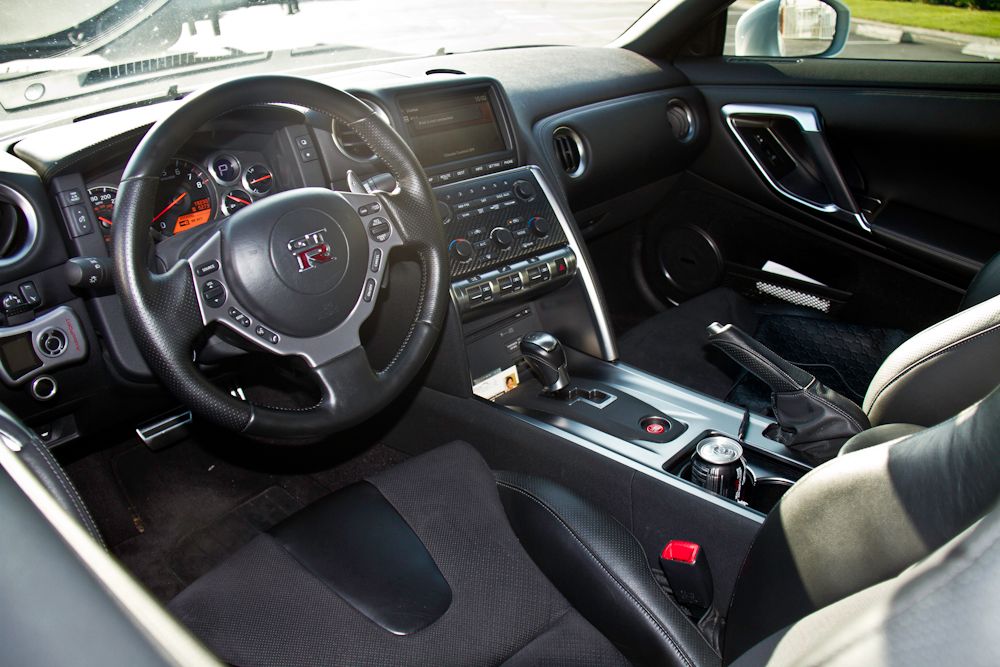 Mods:**NOTHING under the hood was ever modified. Not even the air filter! Mechanically with the exception of the AMS midpipe the car has always been bone stock.**
AMS Resonated Midpipe – Highest quality aftermarket midpipe available.
Cobb Accessport 006 (newest) with custom mount on driver side next to side mirror switch.
Ultra Conservative Custom Tune by Cobb So-Cal in April 2013. (13.6psi map, 525whp! dyno sheet available. Car is running very well for such low boost and only a midpipe)
LC6 Updated transmission and bellhousing serviced at Fontana Nissan. (Car never launched above 2500rpm under my ownership)
Michelin Pilot Super Sport square sizing. Front & Rear tires have 80% thread left. 285/285.
Dynamat dual layer full rear end, including trunk, rear floor, side panels. Transmission runs very quiet.
Ceramic tint on the car, 35% front, 20% rear with lifetime warranty.
Downforce full Carbon Fiber lip spoiler on factory spoiler. (can be removed easily)
RSW Dry CF AC panel cover,
Front and Rear high res Camera integrated into factory NAV. (from BL99)
Full clear bra front end - hood, full bumper, mirrors, headlights with Venture Shield.
Nissan front clear side marker with amber bulbs.
Front clearance, side marker, rear license plate and interior door LEDs bulbs in pure white.
Full Service records available, every service, every part, install, Smog, speeding tickets….. You can ask Antolin at Cobb SoCal or Chris at Fontana regarding the condition of this car. Car has been meticulously maintained. All service records included, all owners manuals, both original keys, original sales brochures.
Reason to sell:
Need to have a softer car to use as a daily driver/weekend canyon cruiser. I have done just about everything I could to make the car more of a daily driver alas the car is still too stiff for me. I have dynamated the entire rear end from floor to trunk to alleviate exhaust and transmission noise; replaced factory RFT with Michelin Pilot Super Sports to lessen ride harshness and road noise. Perhaps my priorities have changed with age - I no longer have the urge to drive as fast as I once did. 85% of the time I drive the car like a commuter car. I work full time, have toddler at home and currently own 5 cars – I don't have much time to drive the GTR anymore.
FAQs
:
1.Is there a nissan dealership close by to see the PPI?
2.Has the 18k service been done?
3.Who did the modifications and receipts?
4.When will the warranty expire on the powertrain? is it transferable?
5.Will car pass Smog

1) The car was checked out by Fontana Nissan's famous Nissan Tech Chris Heimburg and given clean bill of health in March of 2013. Feel free to contact him or Cobb SoCal regarding the condition of the vehicle. If you want to do a PPI with Nissan, Cornell Nissan is 10 min away from me and they are a major GTR dealership in west coast. PPI can be done at buyers cost.

2) 18k service was done only March, 2013. All fluids changed, POS service done, brakes, rotors, tires all checked out. The car needs nothing for the next few thousand miles until the next oil change. An alignment was done on the vehicle to be semi-conservative street use to extend tire life and comfort.

3) Performance mods and tuning was done by the famous Tim Bailey of Cobb Surgeline in Oregon. (before Cobb SoCal opened) Tim is familiar with the history of this vehicle. All receipts, dyno sheets, service records are available. Recent 2013 Tune was handled by Cobb Tuning Socal by Mitch McGee (formerly tuner for AMS) Car has only been worked on by either Nissan dealership or Cobb.

4) Factory 5 Years Engine & Powertran warranty is available until November of 2014. It is fully transferable. However base 3 year bumper to bumper warranty has expired as of November 2012.

5) Car passed rigorous California Smog in 2012 with the AMS resonated midpipe with flying colors. Smog record is available.
Hope that helps. Let me know if you have any other questions or need detail photos for any part of the car.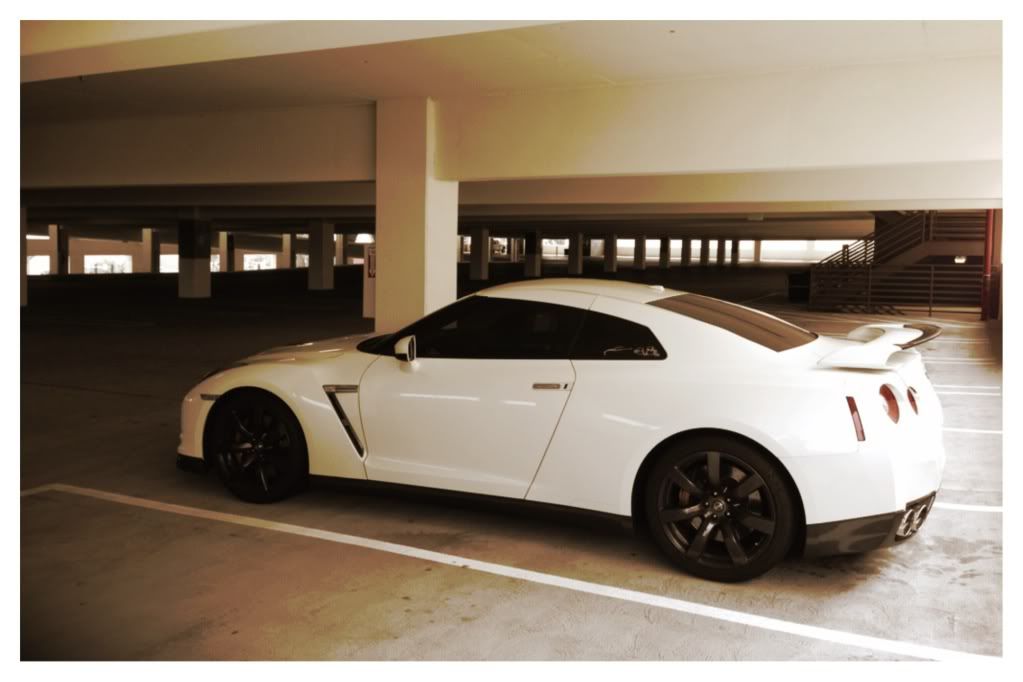 Thank you, GT-R.