Well, the track conditions were horrible, so never got a chance to get an accurate run in RRR. Track surface was bitter cold tonight, so VDC would come on every time, even without launching. I ended up making a run in R R off and hit
11.347 @ 120.85 mph!
This is in a bone stock GTR after the ecu update on stock dunlops, with pump gas and absolutely no weight reduction! With the new ECU update, launch revs to 3000 rpms instead of 4500, which did not seem at all harsh on the car. Take off was silky smooth with absolutely no wheel hop. I recommend all 09 GTR owners get the ECU update!
This was today at No Problem Raceway in Belle Rose, Louisiana, complete time slip below. Good job to Nissan for the update and very special thanks to Gary, GTR Master Tech at Price Leblanc Nissan, for the reflash this morning and coming to the track with me.
R/T .082
60' 1.690
330 4.742
1/8 7.282
mph 95.43
1000 9.479
1/4 11.347
MPH 120.85
I absolutely love this car! All you locals, see you at the next event!
www.IMPORTFACEOFF.net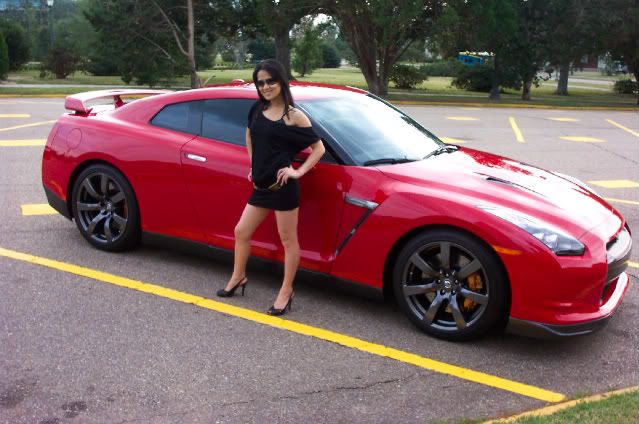 To any magazines who read this thread, feel free to call the track owner to verify my time. It was done at No Problem Raceway in Belle Rose, Louisiana on 2/4/09 @ 6:09 pm.
Pat Joffrion, No Problem Raceway owner
Ph: 985-369-3692
www.NoProblemRaceway.com
Also, Gary, the GTR Master Tech at Price Leblanc Nissan in Gonzales, Louisiana (ph: 225-743-8100) was also there and can verify I had the update that morning and was running on the stock dunlops.
I have time slip in hand and will get it scanned as soon as possible. This time can be duplicated by any GTR under the same conditions.
Edited by HybridMT, 06 February 2009 - 11:31 AM.