Went out to PBIR tonight trying to hit 9's on my stock turbo setup. So close !!
Jack gave me a revised tune after some datalogging sessions, and my car was running like a beast. I hit 5 or so runs under 10.05, but just could not get into the 9's.
The traction was tough to come by, and if I had hit just a little better 60' .....
flgtr, sfadchi, crisca, adv25 also ran there GTR's, and Chuck and Tim were there to check out the runs. There is a bunch of video floating around that will likely be posted up tomorrow.
So This is the Stock Turbo Record Timeslip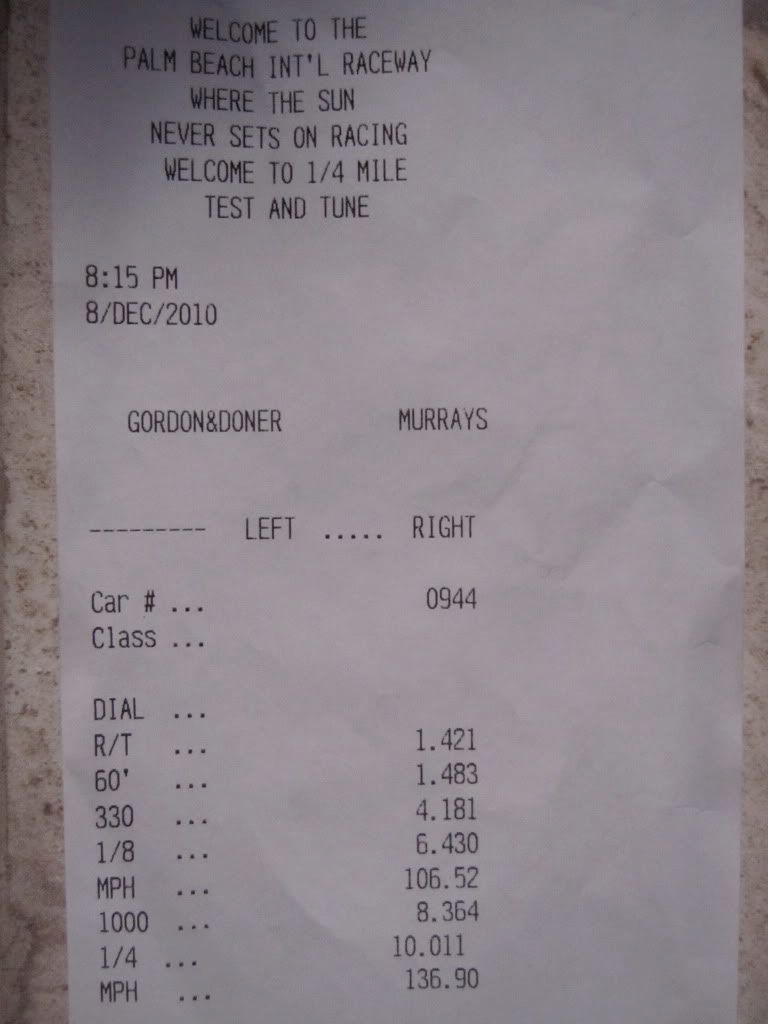 Trap speed record for stock turbo also set with my best trap of the night 137.6
Mods as per my signature, with the additon of my NT05R DR's on 18" TE37 SL's, PS2's on stock wheels in front, and passenger seat removed.
EDIT : Video
Edited by sleepdoc, 09 December 2010 - 04:04 PM.