Hey guys, below is an email from Kevin at Underground Racing. He asked me to post this as I have the verified DBN files and have included them below his text.
I have never spent much time messing around with getting 60-130 times. We ran a 3.5 a couple of years ago when we were testing the Nera at the 1/4 mile track. It did the 3.5 60-130 when it ran the 9.1 @ 169 mph pass on street tires. The Nera back then only made 1300 whp. So fast forward to last week. Some of my customers started calling me telling me I needed to go take the 60-130 mph back from the GTR's. I didn't really think we needed to, as I think on the street from a roll a GTR isn't going to touch one of our high-powered TT Gallardos.
So today, KC and I took out Bob Helms' car to check the tune on the street with race gas before it heads home. I asked KC to grab a V box. This is a fully loaded Superleggera. Nothing has been removed, and we were on street tires, Toyo R888's. This is a stage 3 car that is advertised at 1,250 whp on race gas with our street clutch. As all my customers know, that is a very underrated power figure relative to what the Stage 3 is capable of. On the 1,250 whp setting we did a 3.7 60-130 going up a hill. Not just a little hill either. Once we got to a road where it was a bit more flat, but still just a bit of incline, we found a good safe spot, and we turned the power up. We clocked a 3.04 60-130 mph!!
At that point we headed back. KC took a look at the file and said it all looked good, from there we sent it to Peter Blach and he verified it. Now the file has been sent to Scott (Divexxtreme) at 6speedonline for final verification.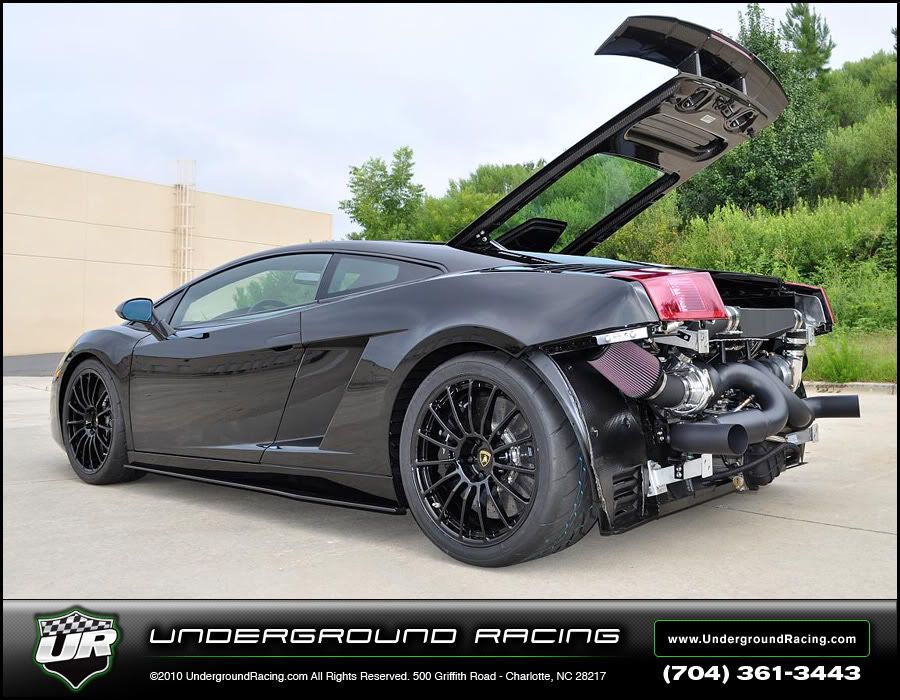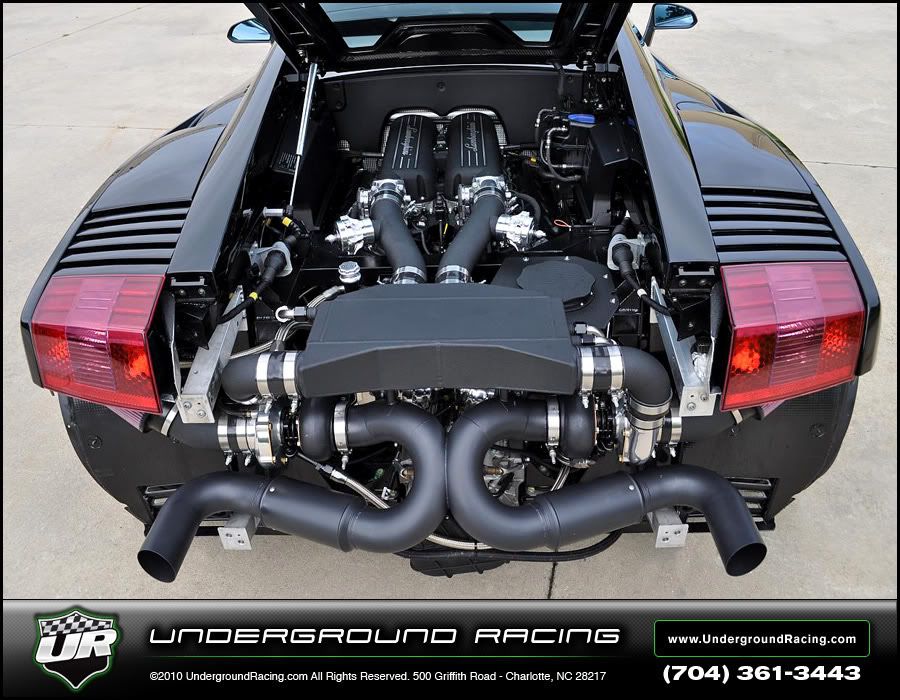 Edited by houstonT, 16 August 2011 - 01:02 PM.