Vivid Racing Presents: Engine Modifications for R35
[email protected]

| +1.480.966.3040 x249 | www.vividracing.com
Trying to create more reliable power is a fairly easy task on the GTR. From software to supporting hardware, the R35 is begging for aftermarket go fast parts.
AMS has created quite a few Engine performance parts that have been proven time and time again. Intakes, Intercoolers, and engine internals can all help Squeeze
more power from the VR38DETT. If you want reliable great parts AMS has you covered.
Alpha Performance R35 Induction Kit - MSRP $1899.95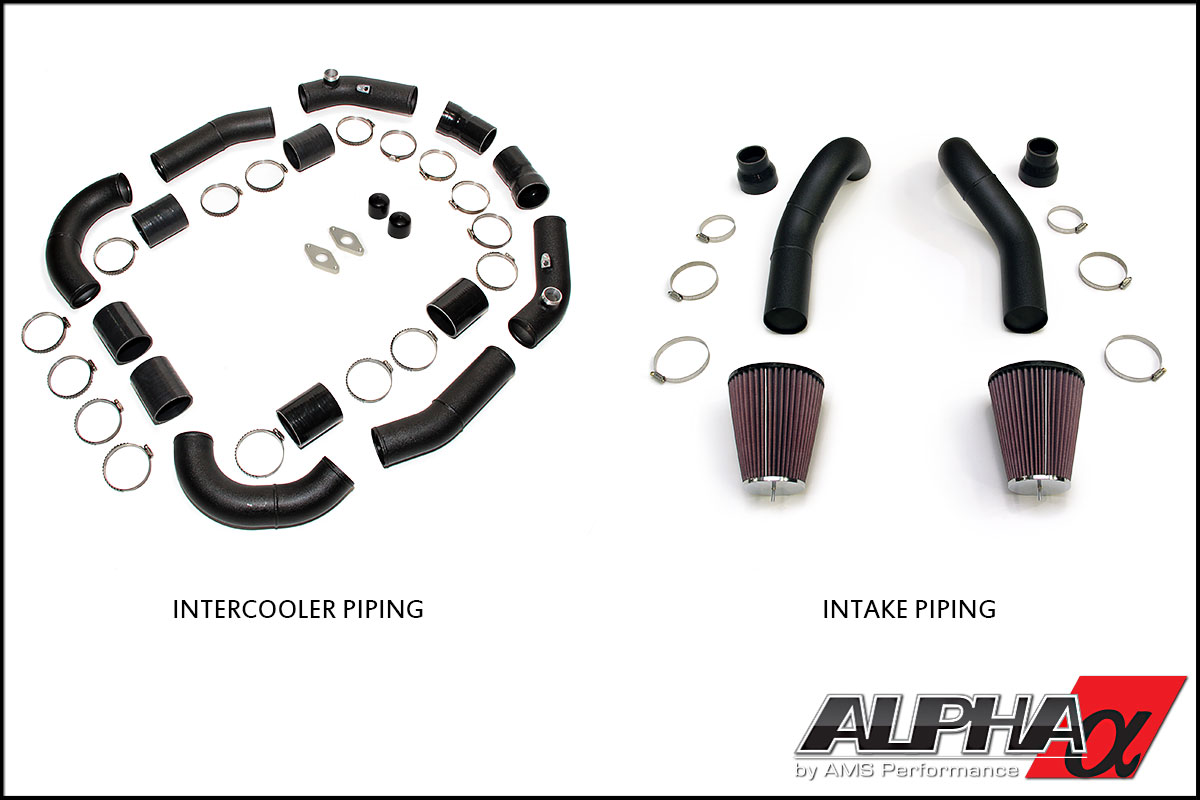 Speed Density conversion improves driveability
More accurate metering of air-flow for smoother part-throttle operation
Proven efficient to over 1400HP
76mm (3") piping for increased power output
Cold air intake system for cooler air charge
Simple solution for changing BOV's
Extensively tested and proven solution
Alpha Performance Carbon Fiber Intake Manifold - MSRP $6999.95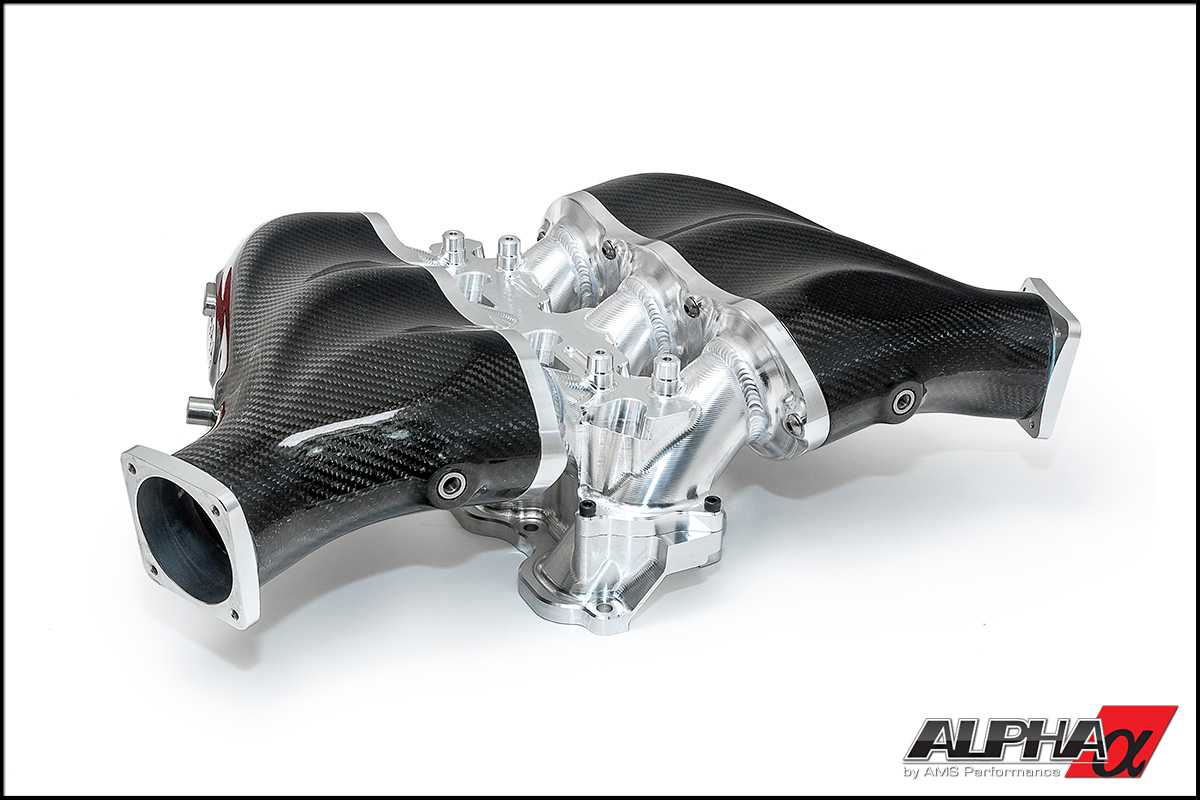 The Alpha Performance R35 GT-R Carbon Fiber Intake Manifold has been painstakingly designed by AMS to be the most efficient and power producing GT-R intake manifold on the market.
Alpha Race R35 Upgraded intercooler - MSRP 3495.95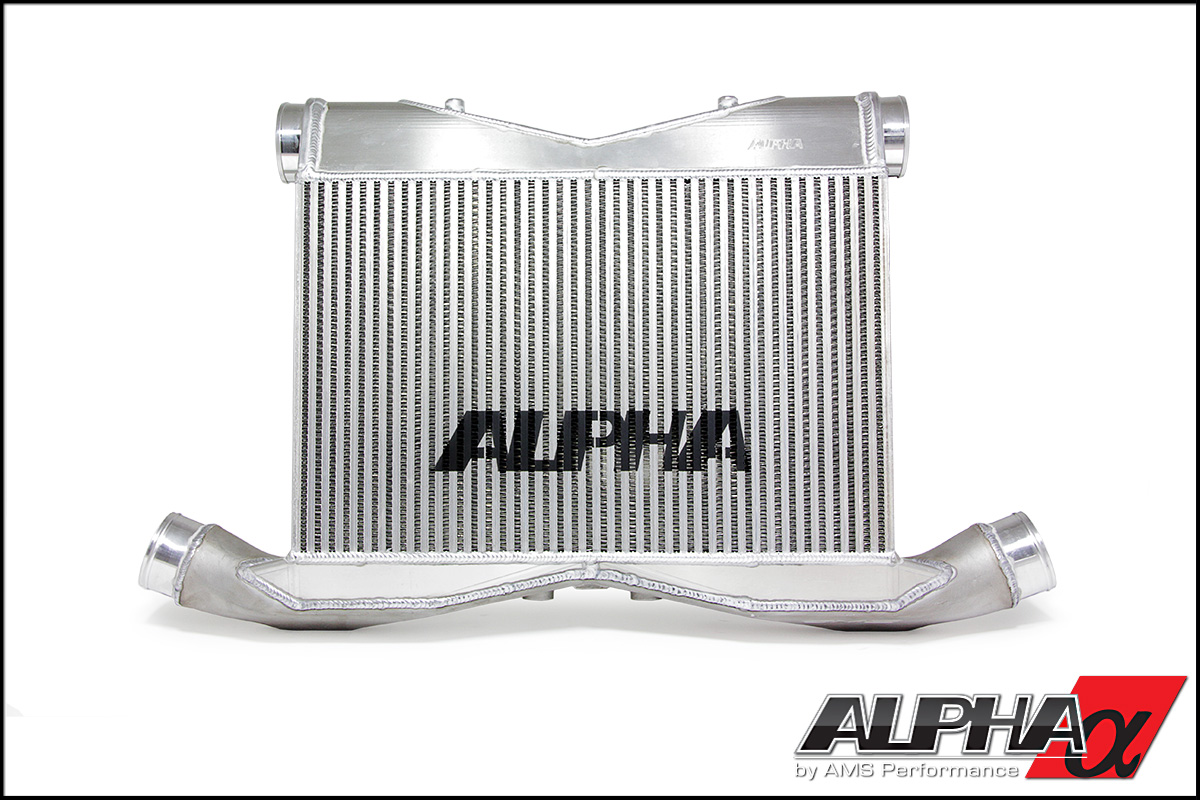 Exclusive Benefits
Provides 92.5% more air volume than stock
Thick 4.5" deep core
Vertical flow and twice the fin density than most aftermarket cores for superior cooling
3" billet CNC inlet and outlet ports for improved strength and air flow
Durable 4-ply silicone couplers
Shroud and bridge plates to channel air into the intercooler
Fits without trimming factory crash beam and bumper cover
Pressure tested to 50psi
High quality aluminum TIG-welded construction
Available with or without Alpha logo
Kit Includes
Front Mount Intercooler
4-Ply silicone couplers
Hose clamps
Shroud and bridge plates
Mounting brackets
Fasteners and mounting hardware
Horn relocation brackets
Specification
22"x14"x4.5" core dimension
Cast & sheet metal aluminum
Fits without trimming factory crash beam and bumper cover
Requires minimal trimming of plastic OEM shroud
Works with Alpha GT-R piping or any aftermarket 3" intercooler piping following stock routing
Alpha GT-R Upgraded intercooler - MSRP $1949.95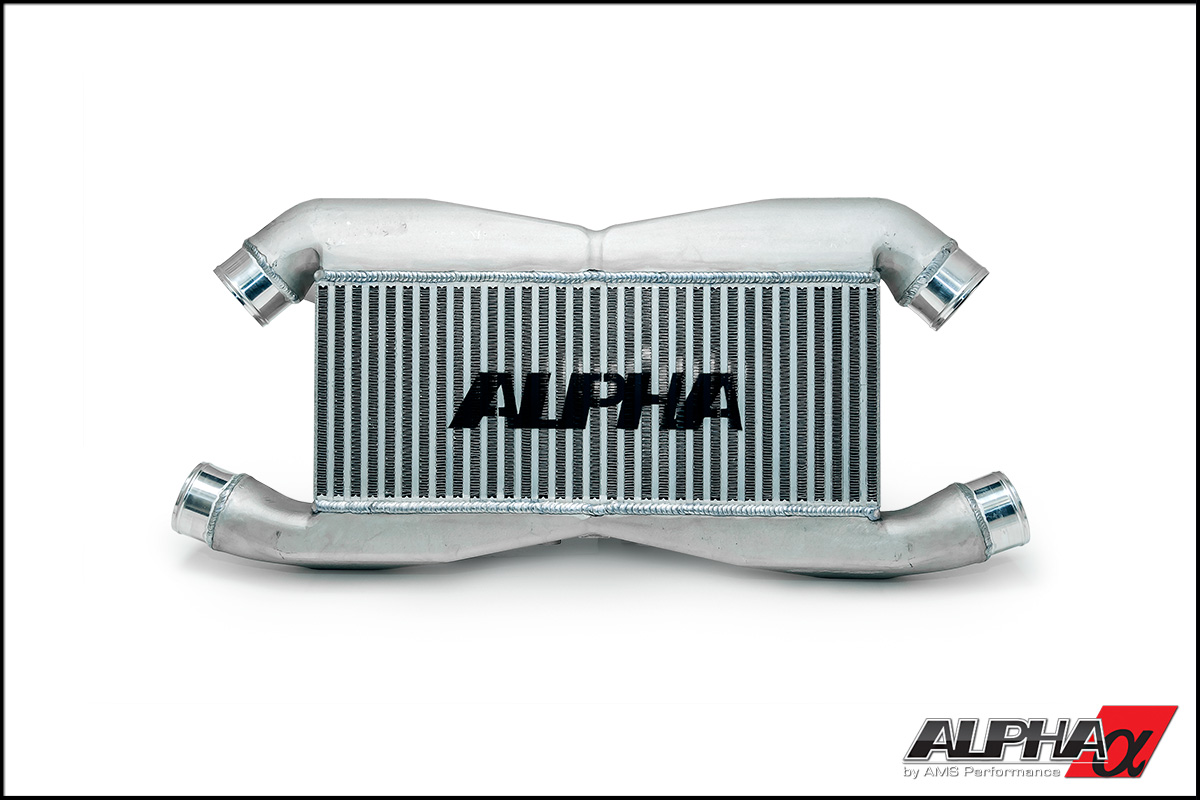 Features
Direct bolt-on requires NO cutting or trimming
75% more internal flow area than stock
One piece construction looks and functions better than the competition's two piece configuration
Smooth flowing cast end tanks allow for better airflow over the competition's sheet metal units
3" inlet and outlet ports
Precisely molded silicone couplers to optimize airflow volume, velocity and fitment
Will bolt up to stock piping or most aftermarket pipe kits that are designed for the stock intercooler
Bar and plate intercooler core, the best performing on the market!
OEM-like fit and finish
All AMS intercoolers are pressure tested after assembly to 50 psi
Kit Includes
Front Mount Intercooler
Custom molded silicone couplers
Hose clamps
Specifications
Intercooler core dimensions: 9" tall, 22" wide and 4" thick
Optimal for GT-Rs up to 1000HP
Comes with black "Alpha" painted logo
Alpha Turbo Kits (9,10,12,16) - MSRP Starts at $7999.95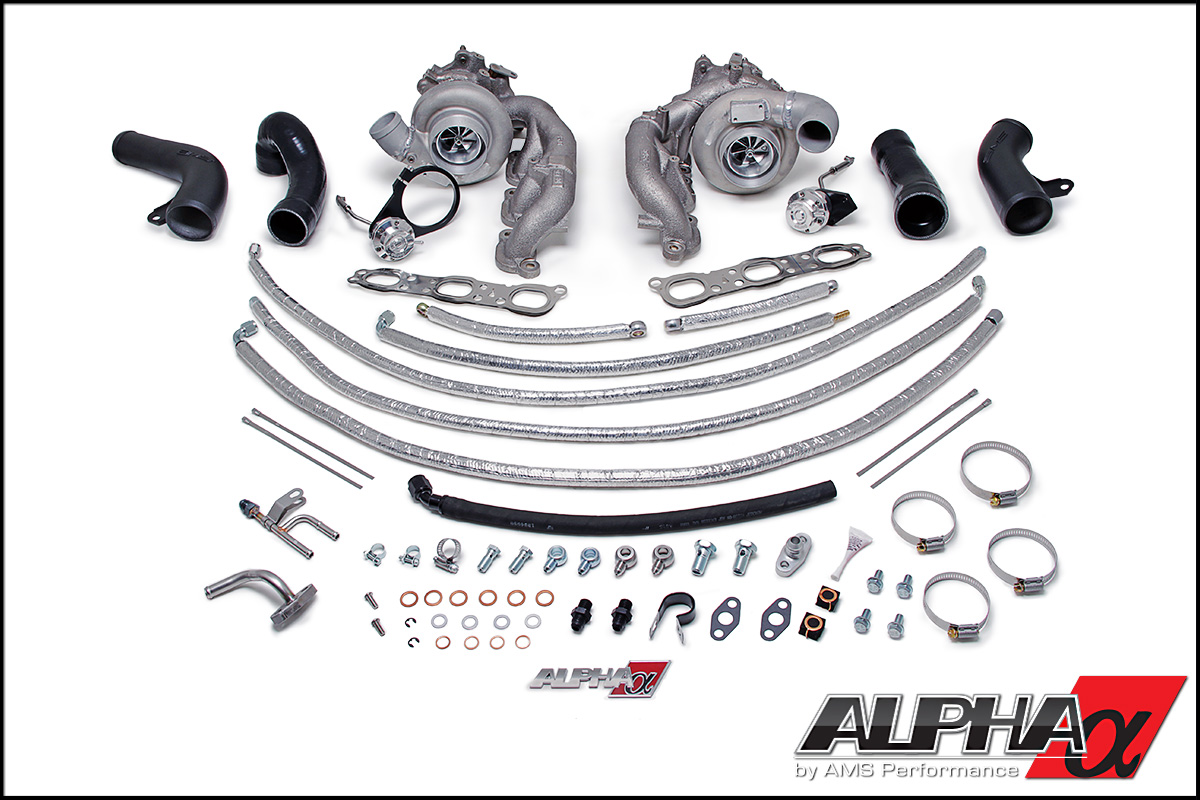 Alpha R35 Carbon Fiber Intake - MSRP 849.95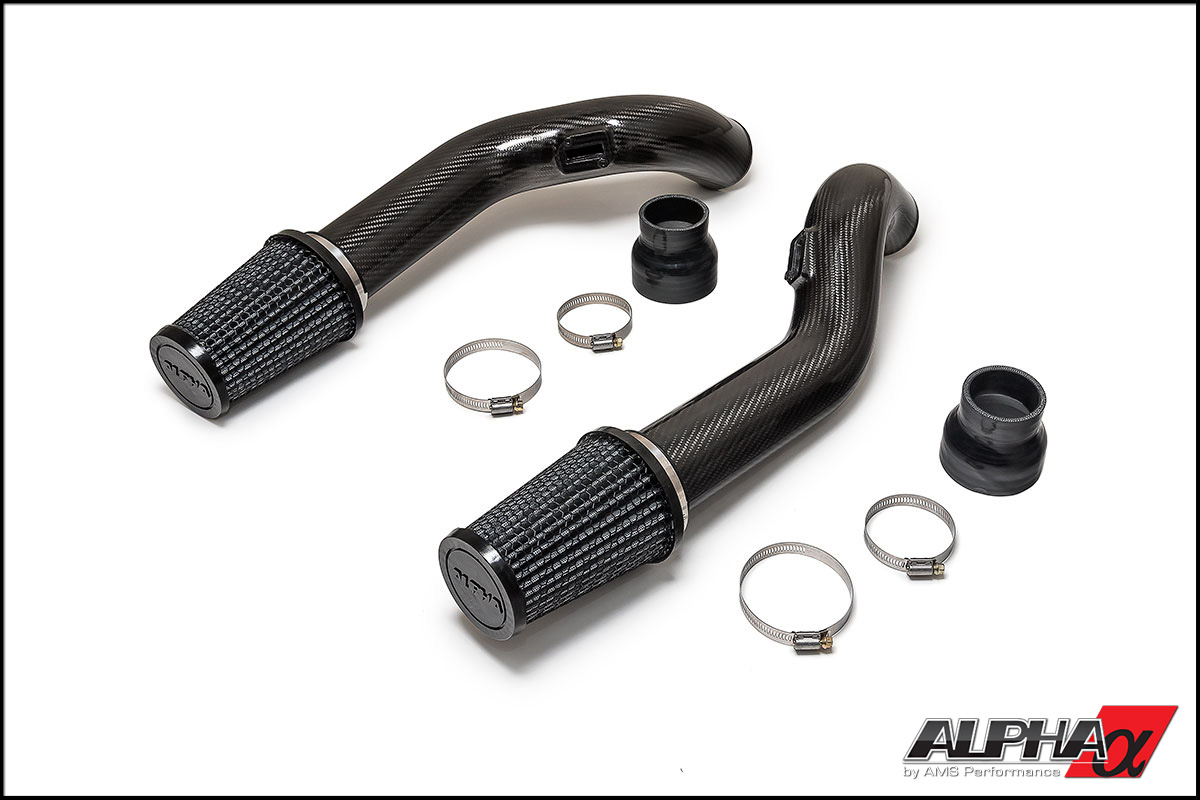 Includes
3" (76mm) diameter carbon fiber air intakes
Alpha Performance high-flow, dry media air filters
5-ply reinforced silicone couplers
All necessary hardware included
Detailed installation instructions
Torque Solution BOV adapter - MSRP $94.95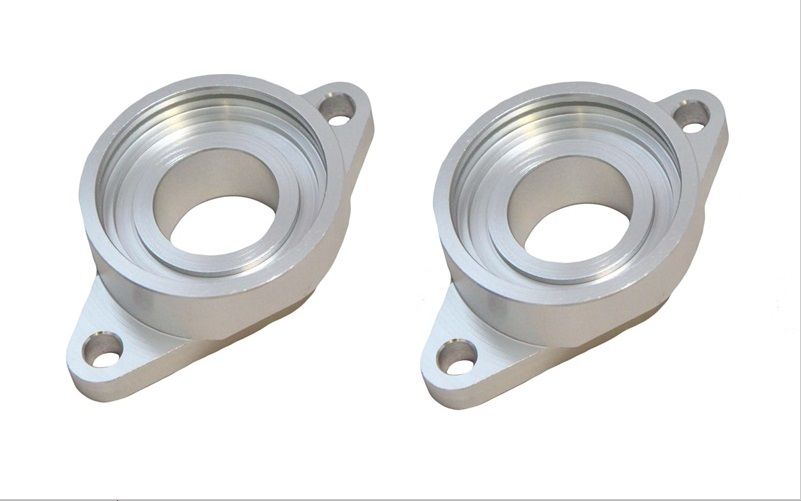 Cnc machined 6061-T6 billet aluminum
Installs in under 10 Minutes
Direct Fitment
Lifetime Warranty
Made in USA
Ordering:
Phone
:
You can reach me directly by calling +1.480.966.3040 x249 to place your order over the phone.
Payment Methods
:
- Credit/Debit Cards (Visa, MasterCard, Discover, American Express)
- PayPal
- Affirm - Now you can finance your parts!
- Bank Wire
- Bill Me Later
- AZ Orders will incur 7.8% sales tax
- All international orders (outside of US and Canada) require Bank Wire or PayPal
Shipping
:
We have very competitive worldwide shipping rates. Most orders leave via FedEx, however we do use UPS, DHL, and various freight companies. The most efficient shipping method takes precedence. Expedited shipping is available by request.
Hours of Operation
: We do not observe Daylight Savings Time in Arizona
March-October: M-F 9am-6pm PST
November-February: M-F 8am-5pm PST
We are closed for business Saturday and Sunday
Contact Information
:
Phone: 480.966.3040 x249
Email:
[email protected]
Website: www.vividracing.com
Please feel free to contact me via PM, Email, or Phone if you have any questions.​