Discussion Starter
·
#1
·
The Texas tuner announced that the Venom GT now packs 1,451 HP, up 207 HP (a whole GTI's worth, basically) over the old car. It can now run on E85 FlexFuel, which allows boost on the twin-turbo 7.0-liter engine to get cranked up from 19 psi to 26 psi.
Hennessey projects the new car will do zero to 60 mph in 2.4 seconds, zero to 200 mph in 12.8 seconds, and should hit a top speed of more than 280 mph. The new car will be on display at SEMA with several other Hennessey models.
​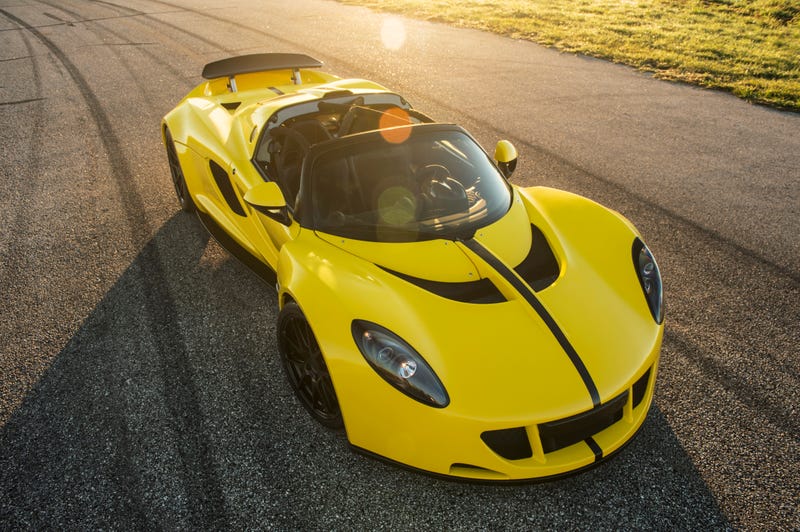 http://jalopnik.com/the-hennessey-venom-gt-now-has-1451-hp-because-more-pow-1739634466
Thoughts?