Discussion Starter
·
#1
·
This is the 2nd GT-R I am selling as a private owner on NAGTROC/GTR-Life. I have
a passion for modern cars and the GT-R has been a favorite 'Supercar' of mine
because it lives up to it's scope and reputation: you can drive it anywhere, anytime, in any situation and it is the most 'practical' Supercar. Truly, ahead of its time. I've
owned Ferrari, Porsche, Maserati and other high end cars but The GT-R has been the most
reliable Supercar I've owned and that's why I buy and sell them exclusively when I see one I like.
They also retain their value and I believe it is a car that will transcend time
and be a modern car collector's item.




2011 GT-R Premium (VIN: JN1AR5EF3BM240176)

This GT-R was purchased From Town Center
Nissan in Kennesaw, GA in November 2010. This was the only Black 2011 GT-R available
in the USA at that time. 2011 GT-R's are rare because production stopped at the
GT-R Tochigi plant during the Japan Earthquake of March 11, 2011. It's not easy
to find a clean 2011 GT-R like this one. In fact, the Dealership still has a
YouTube video of this particular GT-R they uploaded back in late 2010. View it
here:

The first owner drove it daily except in Winter. He also
drove it where he had business and residence in VA -- Maryland -- North Carolina
and Miami. It was serviced every 3-6k
miles at Nissan Dealerships and all records are kept electronically. He also
paid a GT-R Tech separately to work in his garage to make sure the services were done to his specs, (service intervals that were attended by the GT-R tech were only between 25k-40k which included oil maintenance
and new tires, new brakes). Otherwise, the following Dealerships were visited in Northern Virginia:

Chantilly Nissan, (Stacey -- representative)

Sheehy Nissan
Manassas, (Harvey -- representative)

Stafford Nissan, (Eddie -- representative)




In January 2012, after one year of ownership, the GT-R was
upgraded with the best aftermarket bolt on parts available with an approximate
cost of $17,739.00 -- this cost is without tax and without installation.
Roughly a $20k upgrade of bolt on aftermarket parts alone. No internals were
modified, all bolt-on. Installation was done at several intervals by a GT-R technician. Total installation costs were approx. $5,500. Total combined cost
is around $25k and all is included with the GT-R. I will not part out. This GT-R has
had this set-up for almost 1.5 years now and it is running flawlessly. No TCM Check Engine Lights or other Trouble codes. This GT-R is dialed in.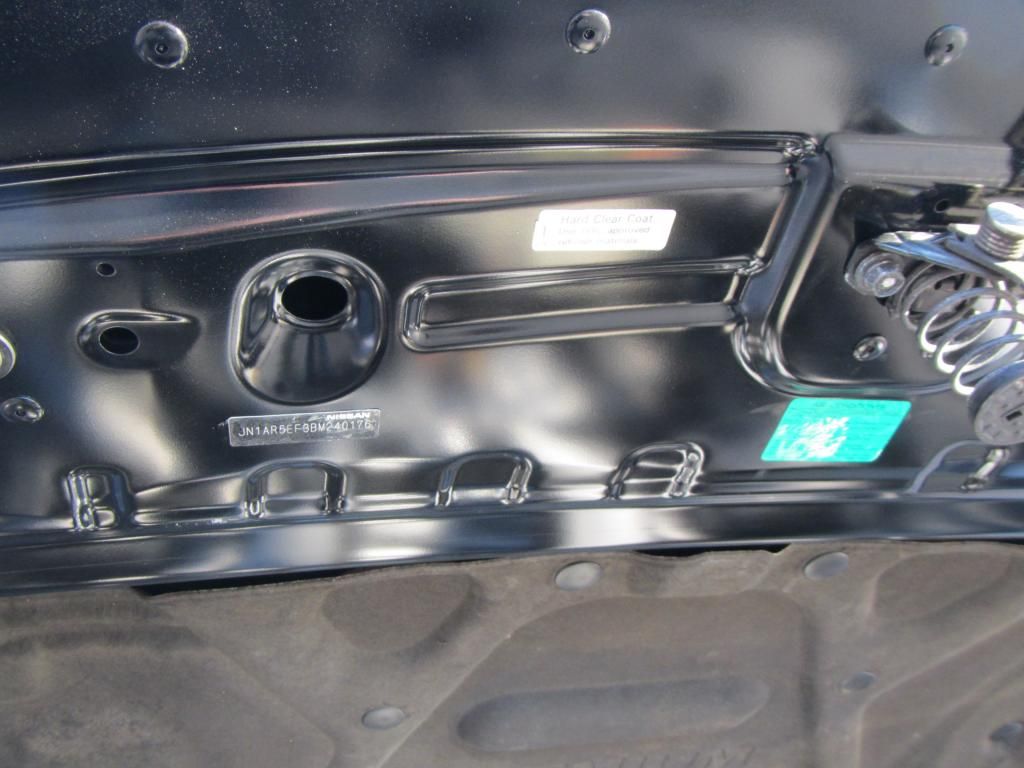 BOLT-ON AFTERMARKET MODIFICATIONS:

1. Upgraded
Stillen Rotors Front and REAR: $2,790

http://www.stillen.com/product/brake-rotors/stillen-front-slotted-curved-vane-rotor-upgrade-by-ap-racing-nis3900s-59062.html

2. Stillen
Brake Pads HAWK Ceramics DTC-30 (Fronts and rears) $572.00

3. Cobb
Accessport with TCM flashing $1,295

http://www.cobbtuning.com/Nissan-GT-R-AccessPORT-with-TCM-Flashing-p/ap-nis-006.htm

4. Cobb
snake 2.75 Intake: $650

http://www.cobbtuning.com/Nissan-GT-R-SF-Intake-Kit-p/7c1100.htm

5. Cobb 3.5
Y-Pipe Intermediate $1,095

http://www.cobbtuning.com/Nissan-GT-R-R35-SS-3-5-Dual-Catted-Y-Pipe-p/5c1212.htm

6. Cobb 3"
Race downpipe $1,000

http://www.cobbtuning.com/Nissan-GT-R-R35-SS-3-Race-Downpipe-p/5c1200.htm

7. Password
JDM Ultimate NISSAN GT-R Exhaust $2,000

http://passwordjdm.com/PasswordJDM-Ultimate-Nissan-GT-R-Exhaust-System-P7590C926.aspx

8. Password
JDM Ultimate Front Lip: $2,200

http://passwordjdm.com/PasswordJDM-Dry-Carbon-Ultimate-Front-Lip-R35-GT-R-P3849C2334.aspx

9. COBB XLE
BPV Kit Recirculating Blow off valve $595.00

http://www.cobbtuning.com/Nissan-GT-R-XLE-Bypass-Valve-p/7c1650.htm

10. SEIBON Rear
Carbon fiber diffuser $1400

http://seiboncarbon.com/store/products/oem-style-carbon-fiber-rear-under-spoiler-for-2009-2010-nissan-gtr.html

11. Front and Rear JDM Clear Lenses $400

12. Stage ZERO (0) AMS Tune $600 -- Martin Musial and Chris Black of AMS www.amsperformance.com

13. Magentic Oil Gold Plug: http://goldplug.com/Automotive_Drain_Plugs/AP03.html#.UcYmq-vlUy4

14. AMS Performance front mount Intercooler: $2,500

http://www.amsperformance.com/cart/ams-nissan-gt-r-r35-front-mount-intercooler-upgrade.html

15. AMS C-16
GT-R Tune $350 - Martin Musial and Chris Black of AMS www.amsperformance.com

16. Stillen Front Tow hook:$92.00
http://www.stillen.com/product/lic-plate-relocators/stillen-no-drill-license-plate-relocator-105480-1038.html?osCsid=oh24uiql5f3jd3gm67tjb20nf2
17. Front and Rear Lloyd all weather honeycomb Mats: $200 from Autoanything.com
http://www.autoanything.com/floor-mats/79A4424A0A0.aspx

OTHER MAJOR SERVICES:


1.
July 8, 2011: Nissan GT-R Lemon Law Upgrade -- 2010 to 2012 GT-Rs were upgraded with an improved transmission due
to a lemon law on the Transmission only. Nissan decided to replace the
GTR's with a better transmission and upgraded software. This service was successfully performed and
warrantied on 07/08/2011 @ SHEEHY NISSAN of Manassas. Mileage at that time of
the Trans replacement was approximately 10,904. (Representative: Harvey). The
GT-R now has almost 49k miles and the Transmission is smooth and quiet and very
responsive!

2.
November 2012: Stillen Brake Kit Upgrade

3.
February 2013: New 2013 Premium wheels and
Dunlops ($6k)

4.
June 20, 2013 @ 53,800 miles by David Baker of Baker Performance in Rockville, MD: Dodson GR6 Oil Transmission Change, Oil Change Alignment, 4 new Michelin Super Sport Tires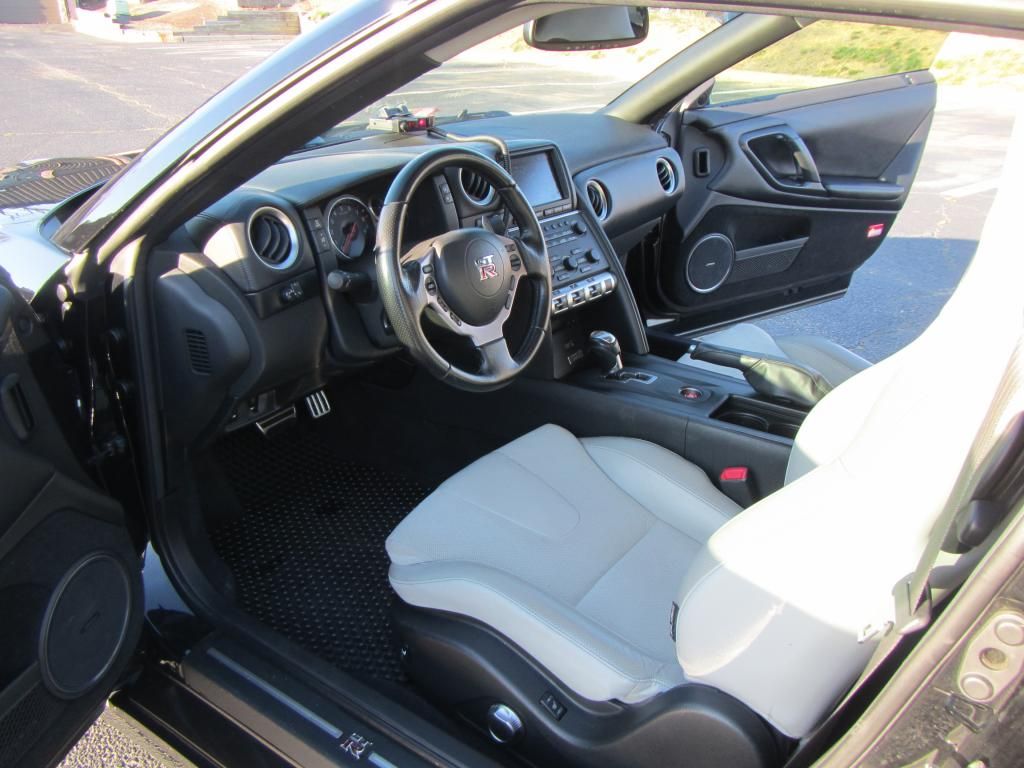 As mentioned previously, this particular GT-R is very reliable. It has no known issues:
no mechanical issues and no body work history. Everything is original.




Autocheck validates the service intervals
and also has no accident history. This GT-R has never been tracked or abused. The
previous owner, (Me included) enjoyed this GT-R by putting on highway miles,
attending meets and car shows with lots of 'spirited' driving. It's meant to go
fast! Wait until you hear the sound of this GT-R -- it is intoxicating!

I've driven 7k miles on this GT-R since ownership and still drive it daily so the mileage will go up.

I had it serviced in May with an Oil change, alignment and a TSB recall for a steering
lock that most GT-R owners were sent with a notice.

On June 20, I bought 4 new Michelin Super Sport tires, (square set up), another new oil change and added a Gold Plug - all performed by Dave Baker of Baker Performance in Rockville, MD.

The pictures are current, as of June 22, 2013. I took them
after being detailed with 2 stage buff by TLC Auto Detail. I am very OCD about my cars even the way I
detail them. I have since wrapped the hood with a carbon fiber wrap to protect it from road debris. The interior has also been painstakingly updated with Carbon fiber accents.

This GT-R participated in the world famous Bullrun Rally http://www.bullrun.com and it did excellent WITH NO ISSUES WHATSOEVER in 3000 miles of adrenaline rush driving across the United States!

The front and side mirros are plastidipped and will be removed upon purchase with a free detail and buff/wax. It has not and will not harm the paint. The low-tac decal on the doors will also be removed and WILL NOT leave any residue.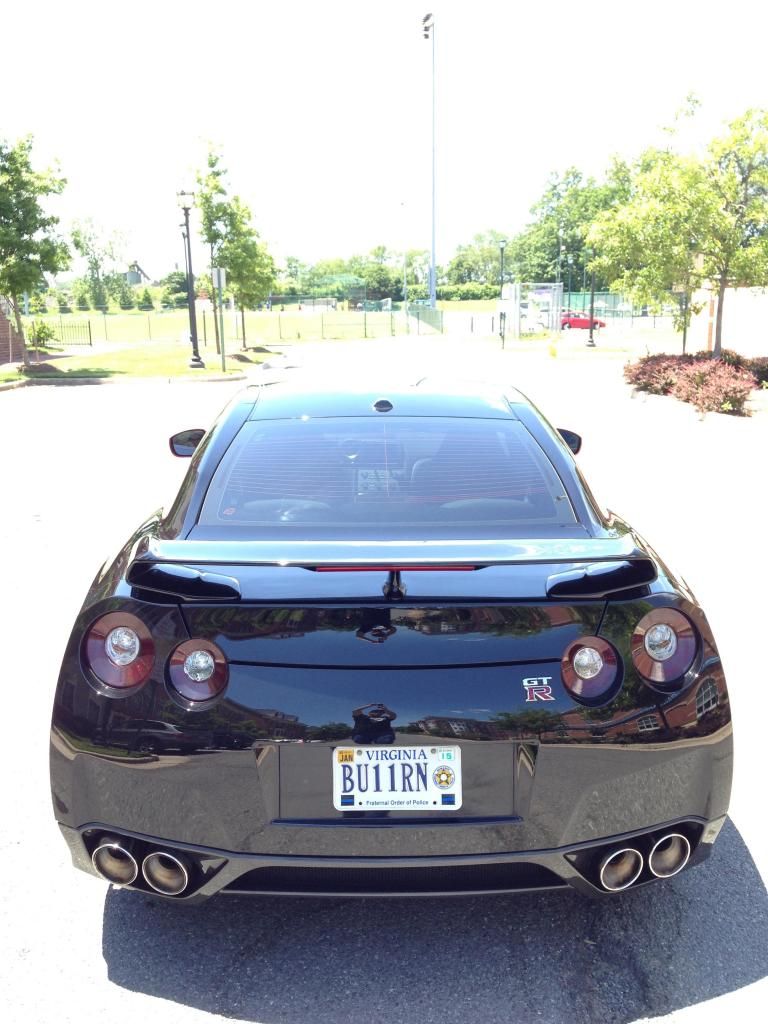 I am selling this GT-R privately to continue my next car
project - a Ferrari! No hidden fees. If you want a
nicely modified, balanced, reliable and awesome GT-R, this is it! $63k! I guarantee
it is price competitive compared to other GT-R's on eBay, Autotrader and Cars.com - including the Autcions. I will consider any reasonable offers.

I will assist with shipping and logistics. The best option is for you to pick up the GT-R and drive her home!

I hope you own this unique GT-R!


A short YouTube Video GT-R walkaround:

Actual shot of the car taken on the Bullrun Rally (June 2013):