Discussion Starter
·
#1
·
Hey everybody. I've recently come back to this forum after being absent for over a year. I hope you will find this post informative--especially for those currently in the market. I'll set forth my buying experience and pricing negotiations. I think it's important for me to contribute back to the forum with another data point so that people in the market can get the best deal possible on an amazing car.
By way of background, I had a new 2013 GT-R Premium (daily driver), which I bought for $96,000 (after TTL). I eventually traded in the Premium to get a new 2014 BMW 335i M Sport. (I racked up 27,500 miles on the Premium in 1 yr and 7 months, which was very easy to do since I had a 58 mile round-trip commute to work, 5 days a week, and no second car. I was depreciating the Premium like crazy. Traded in the Premium for $71,500 for my 335i M Sport.) Since then, I moved a lot closer to work (only an 18 mile round-trip commute to work now) and decided that I NEEDED another GT-R in my life. Thus, I decided to keep the 335i as a daily driver and wanted to add a pre-owned 2015 GT-R Black Edition as the weekend warrior.
I found a 2015 Black Edition in the Dallas area with
3,900 miles on the odometer
being offered from a non-Nissan (private) dealer. Clean Carfax, showing that the car was sold in Alabama as a personal vehicle to one owner,
who owned the car for only 3 months
! (To me a 3,900 mile car with 3 months of ownership is basically a new car.) The dealer listed the car for
$86,900
, which sat on the market for 60 days (way over-priced and never caught my interest). After 60 days, the dealer lowered the price to
$84,900
on their own. When I saw the price lowered, it sparked my interest. As stated, the car was in the Dallas area, but I live in Houston. Therefore, I arranged to have the car dropped off to a nearby Nissan dealership in the Dallas area and had a PPI done for
$192
. The PPI came out with a clean check. As part of the PPI, I asked to have a copy of the Consult III report to see the transmission oil temp frequency. I was happy to see that all the temps were in Tier Frequency 2 and 3 only (and none in Tier Frequency 4 and 5). My understanding is that if you see Tier 4 and Tier 5 frequency temps for transmission oil, the car was likely tracked. The PPI also indicated that front rotors and pads need to be replaced due to hot spotting on the rotors. But after showing some pics of the rotors to forum members here, the consensus is that the rotors are fine and don't need replacement.
See
http://www.gtrlife.c...tors-questions/
With a clean PPI in hand, I made an offer of $81,000 over the phone while I was still in Houston. The dealer was at $84,900 and said to meet halfway at $82,900. I said that was a good start, but I could not commit to a price over the phone without having seen the car in person and driven it. The dealer understood. I made a drive up to Dallas a few days later and saw the car in person for the first time and drove it. Unfortunately, it had a lot more scratches and rock chips than I had originally thought it had. I saw the hot spotting on the rotors, too. Also, the interior center console trim had a chip in the paint and a bunch of scratches. The car drove fine and I did not experience any vibrations in the brake pedal or steering wheel under hard braking and light braking. Nonetheless, I maintained my offer of $81,000, further pointing out that the car did not have its spare key (which would cost $400 to get a new one and programed from the dealer). After some more negotiations, I managed to buy the car for
$81,800, before TTL
and got dealer to waive a ridiculous
$225
in dealer doc/admin fees. How would you guys rate my deal?
(After driving about 400 miles since purchase, I'm happy to see that the hot spots on the front rotors are disappearing on there own with just normal driving.)
On to the pictures!
Here is my 2014 BMW 335i M Sport:
And here is my 2015 GT-R Black Edition: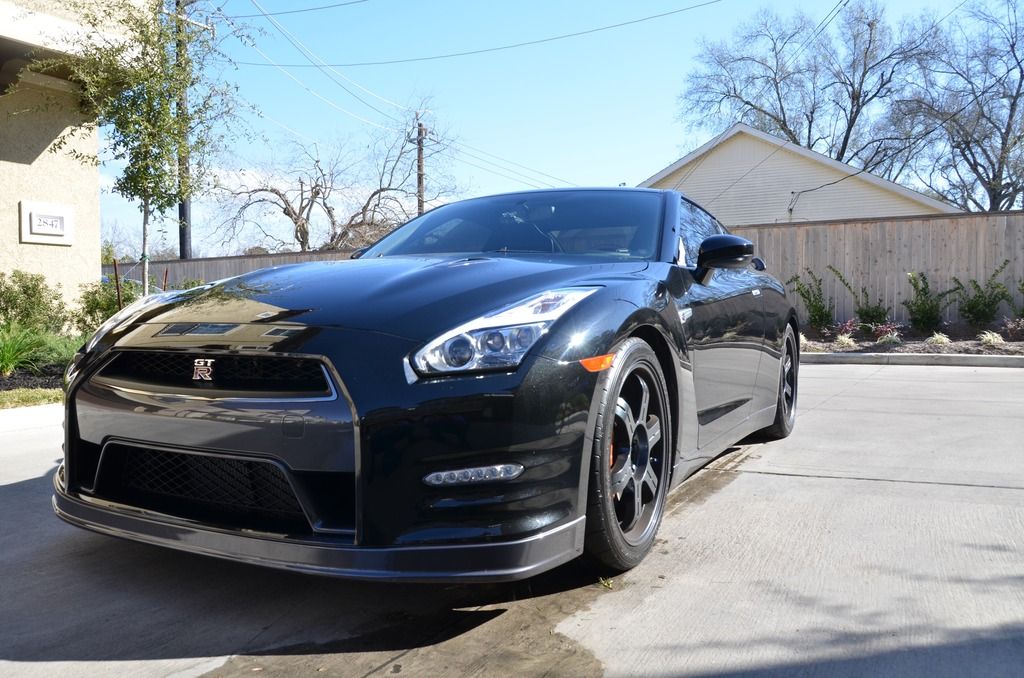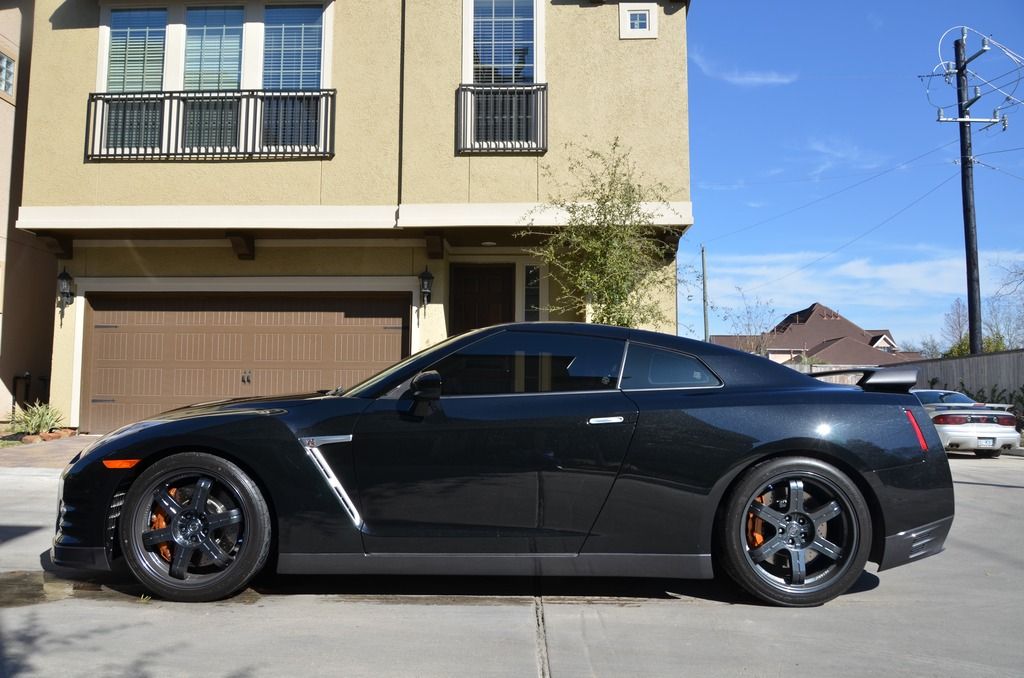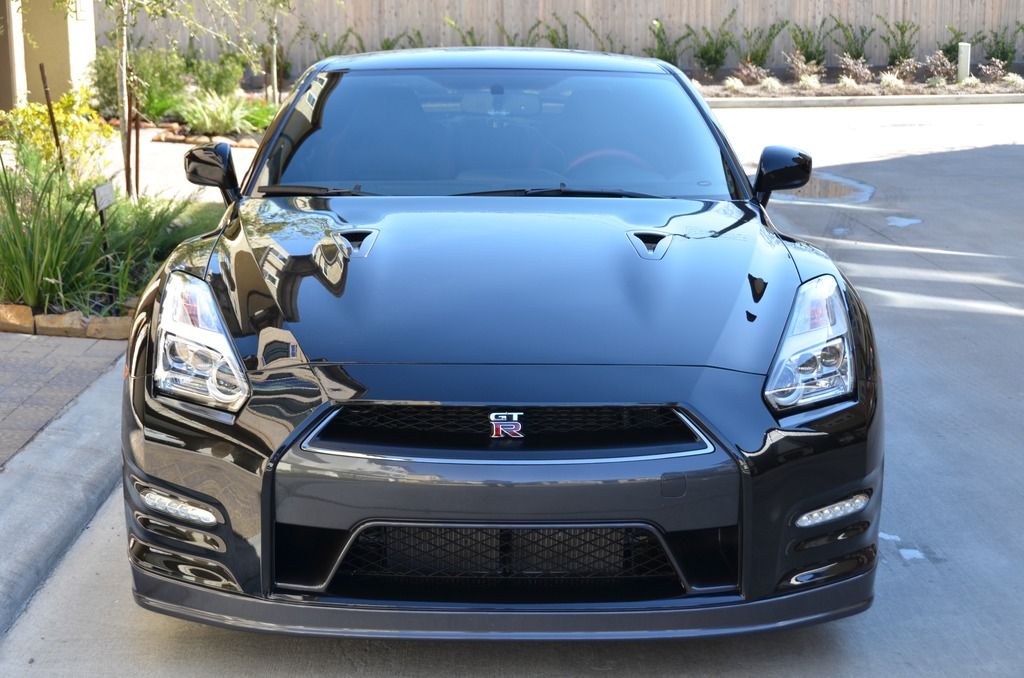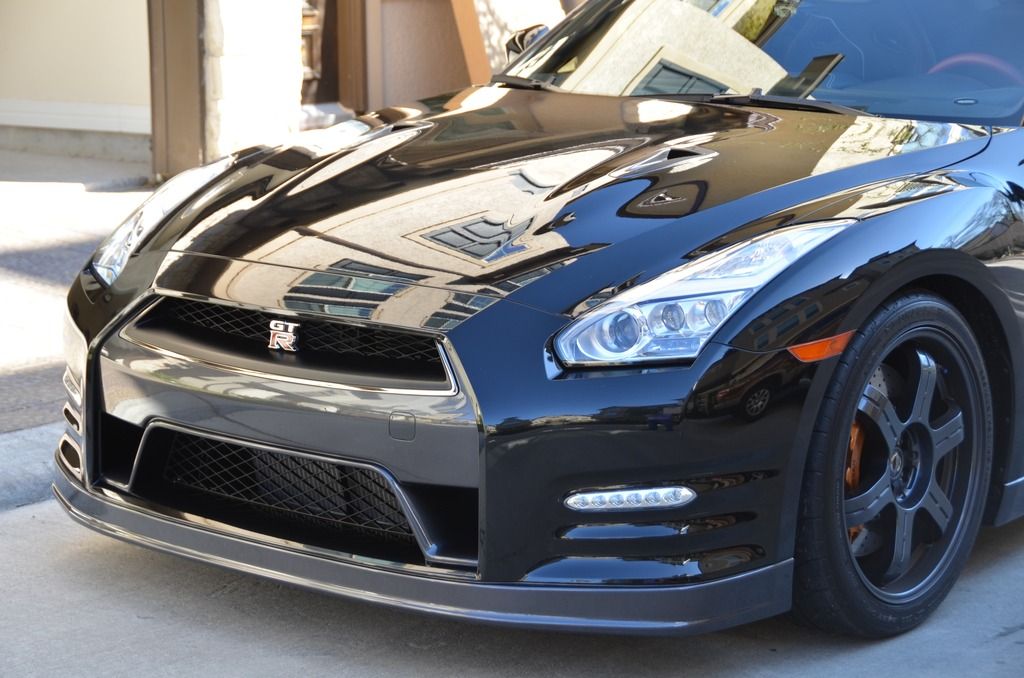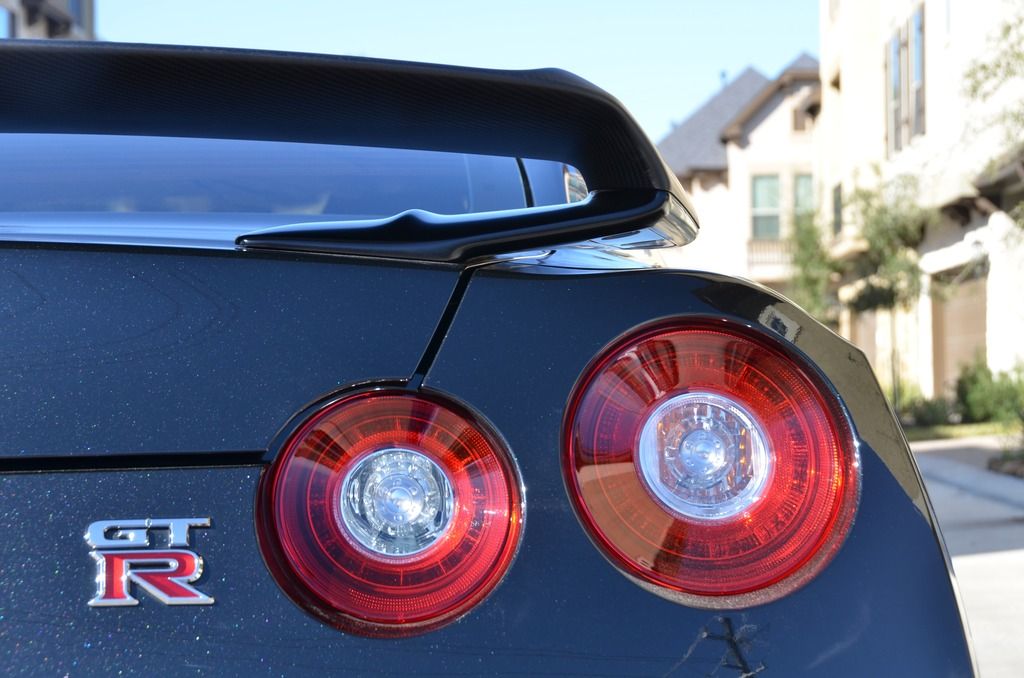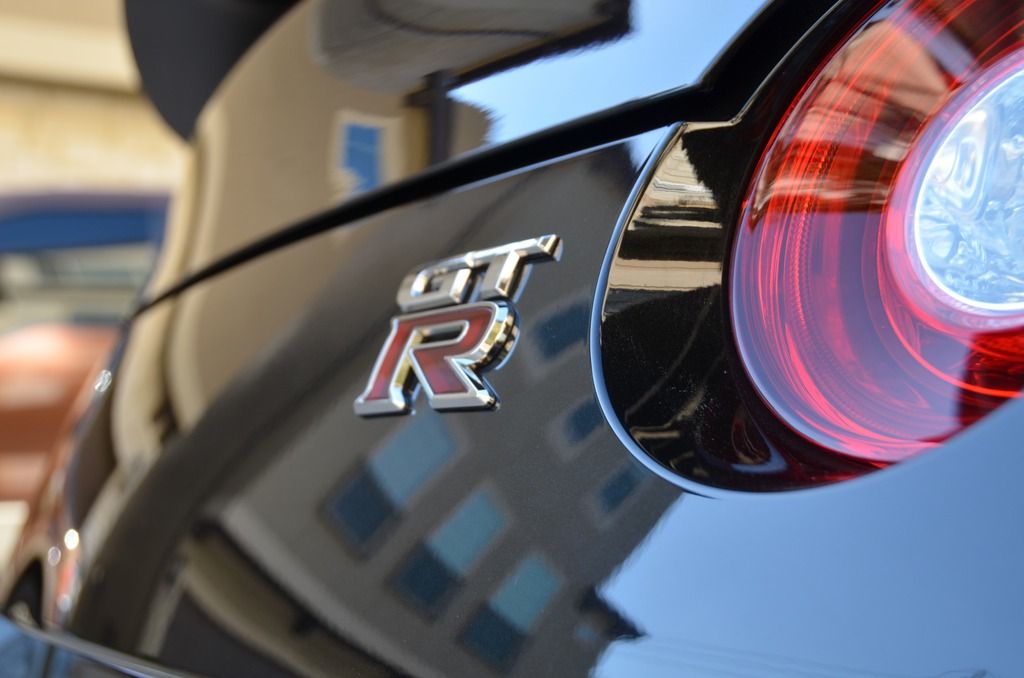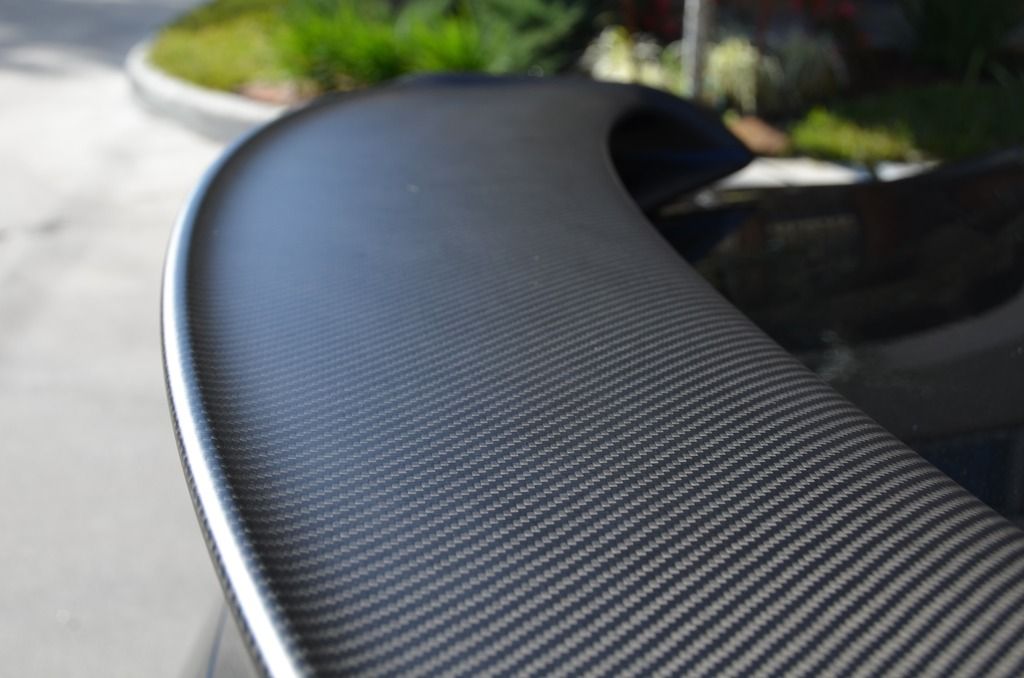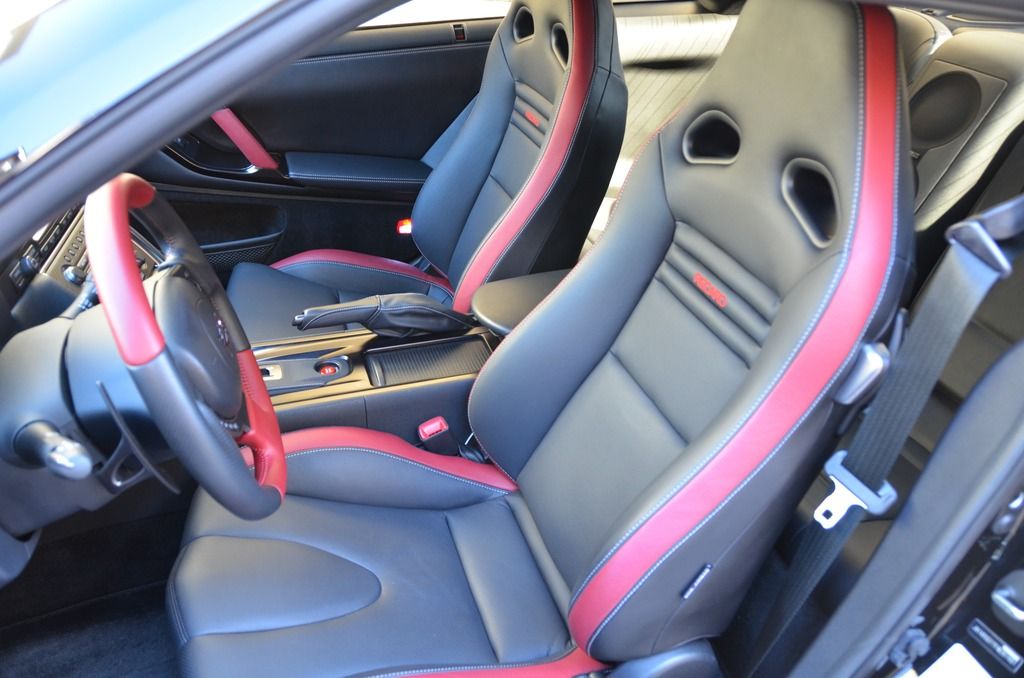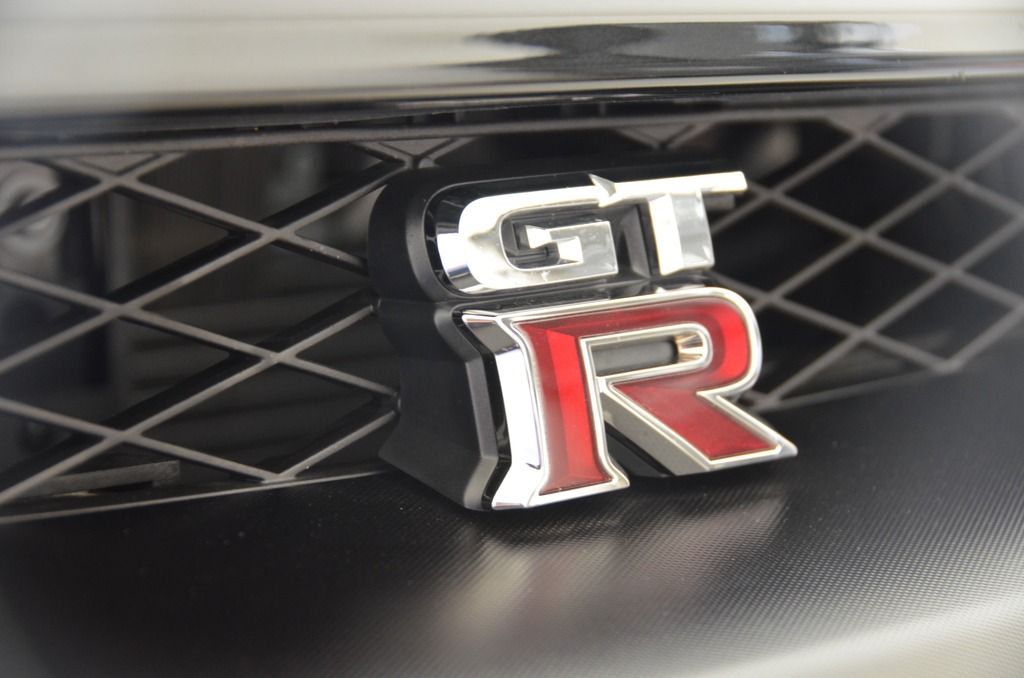 The 2015 LED headlights are fantastic and the LED tail lights are so cool looking. I feel that the LED headlights are much brighter than the 2013 headlights. I also love the interior of the Black Edition with the Recaro seats and red leather accents. It really make the interior feel a lot more upscale compared to Premium. I was not a fan of the Black Edition wheels at first, but they've grown on me and I prefer them over the Premium wheels now.
I've already swapped out the interior lights and license plate lights with white LEDs (which I still had off of my 2013). Next week, I'll add an SBD non-resonated midpipe, SBD street spec exhaust, and Stillen Skid plate. After that, I'll have an Xpel Ultimate clear bra installed for coverage through the entire hood and fenders. Finally, I'll complete this round of mods with a detail and Opti-Coat 2.0.
I'm glad to be back in a GT-R after a long break and look forward to asking more questions to learn more about the car and also contribute to the forum where I can!