UPDATE
So here is where we appear to be at as of 11/2/2013
-DBA-R35 continues
-Introduction of NISMO GTR( Unique Bodywork. Alcantara Interior. Aerodynamics developed by Williams F1. Additional HP near 600*)
-JDM price starting at 15,015,000 Yen for NISMO
*HP not expected to change for non NISMO model
-2015 Production begins 11/2013
-Premium. Black Edition. Track Edition. NISMO all offered for USDM
-On sale 12/2/13 in Japan
*Estimated $3,000 increase
-Revised suspension tuning
-Road noise reduction through added isolation materials
-BOSE Active Noise Control
-4-LED head lamps,
-High-intensity rear LED combination lamps
-Regal Red metallic paint ( red/orange)
-Cream Premium Interior
-Premium Red Interior
Over the last six months, as the super car market has advanced on multiple fronts, war rhetoric from Nissan regarding the upcoming car we now know as the GT-R NISMO has been steadily increasing. At the March announcement of the formal launch of NISMO as a true global performance branch of Nissan, Nissan's CEO Carlos Gohsen himself referred to the coming car as the "Lion of the Jungle." Months later at the Nissan 360 global press event in California, Nissan confirmed that GT-R NISMO development was on track. GT-R and Global Nismo program head Hiroshi Tamura said of the car that would spearhead the NISMO brand "The Nissan GT-R NISMO is the GT-R with which we pursue pure performance...it is for people who search for true performance with pure motorsports flavor."
Up until now however, the GT-R community has had little indication of what the actual GT-R NISMO will look like. Today that's all changed as new pictures from
WorldCarFans
have surfaced with what appears to be a GT-R in NISMO trim. This GT-R, presumably the GT-R NISMO, was caught in Germany testing in heavy camouflage. These images, caught by our own MC, were taken at different points in time and reflect the new GT-R in trims both with and without a new rear wing. As MC points out, other details visible include revised front and rear bumpers with revisions presumed to benefit both aerodynamics and cooling, as well as new front and rear diffusers and new side skirts. Also noteworthy is the extreme similarity to prior images seen in a Japanese magazine, accurate with details that seem unlikely to be the result of mere coincidental speculation.
The new GT-R NISMO as well as the new GT-R model year update are both expected to be unveiled at the Tokyo Motor Show this November.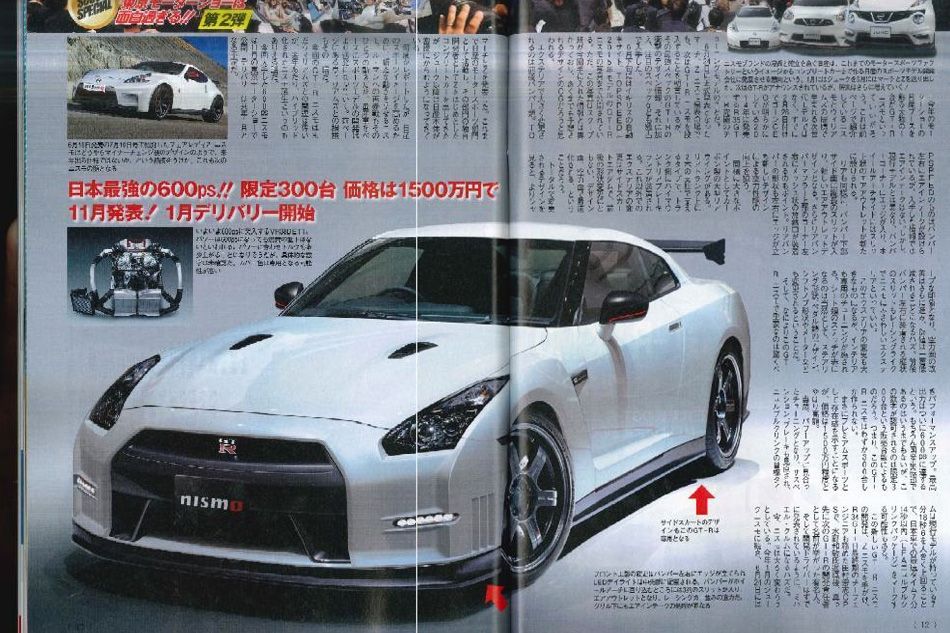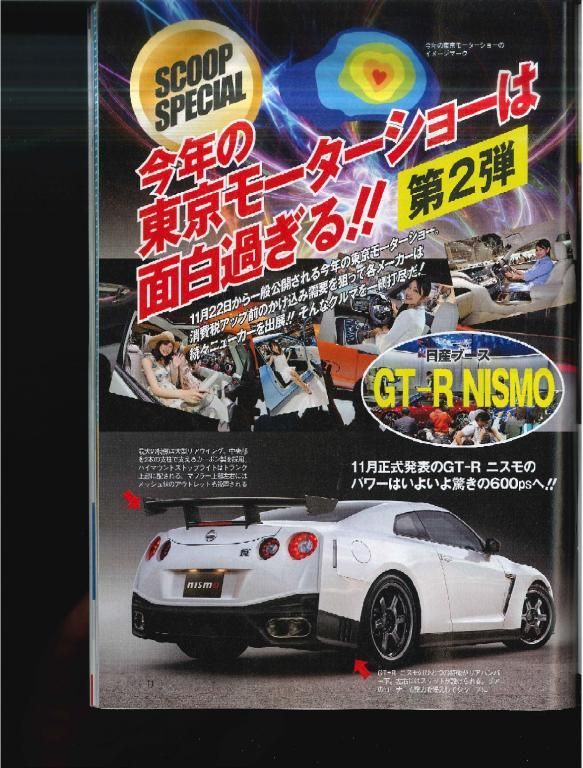 Update 9/3
The new GT-R has hit the track and a number of images have surfaced. The images are actually of multiple cars with slightly different setups. One car has new seats that appear similar to the Recaro Sportster. This car has headlights and tail lights that may be different as well. Both cars are running the new rear wing.
From Auto guide:
From Motor Authority:
Click here to view the article