Mods:
2013
Stock runflats 15k miles on them
Sbd intakes
Sbd downpipes
Hks mid/catback
Inj/pump
Ecutek 93 octane tuned by Linney
Drove an hour to the track.... Thru tech.... And straight to the lane to the first pass. Car literally was on for over an hour and then did its first run. No cool down. Track prep was non existant. We expected that though.
Ambient Temperature - 84 degrees
DA -2394
Humidity - 50%
Track Elevation - 510ft
1st pass was a 10.97 at 128. Launched at 4k rpm. Stock runflats on 36psi. Did not remember to even check them.
Run was done on R C Off Auto mode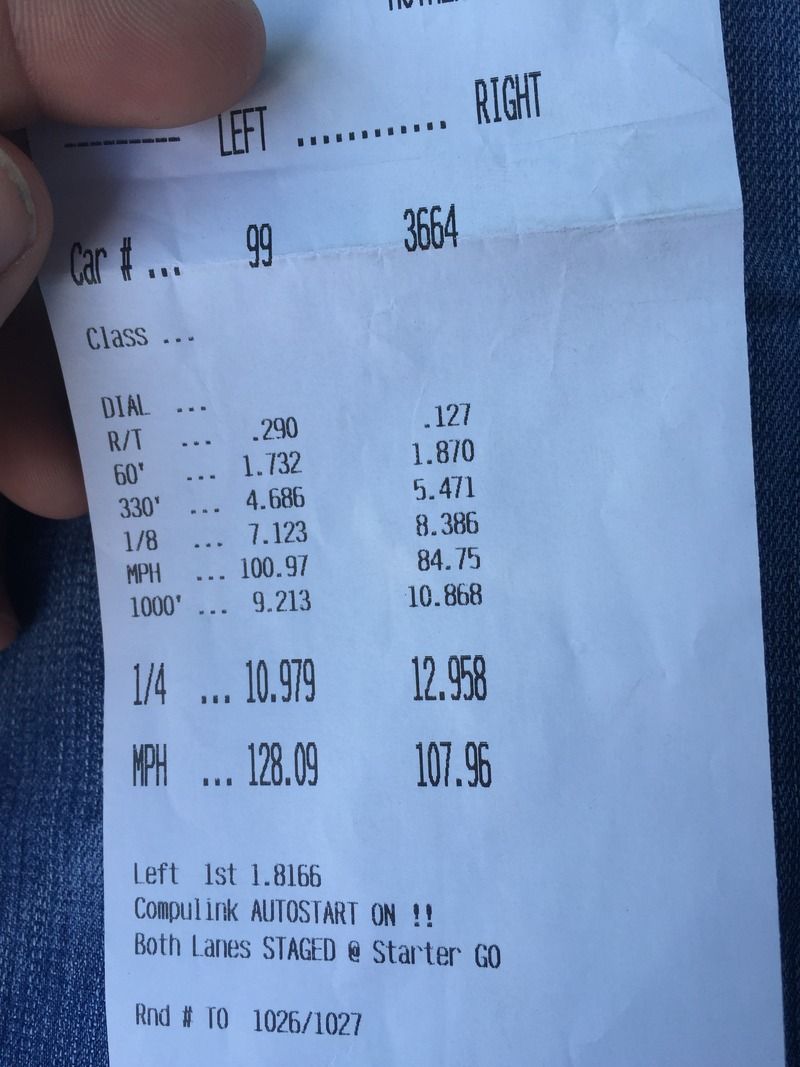 On 36psi tire pressure i dont think the 1.73 60' was bad. We lowered the tire pressure to 25 all around and raised the launch to 4250 but it gave us too much spin. And a 11.0 time.
Going to go back in a few weeks on 93 octane still. On a cool night. Im sure if the 60' came down to a 1.60 on the runflats a 10.7 pass would be do-able