Here is some random probably not true GTR gossip from bestcar japan
long story short is as previously reported another facelift of the R35 (using the existing VR38) is due to arrive next year with different body panels front fascia and a digital dash out of the new Z. this is the short term future to expect but according to the source Nissan is using their newly developed solid state battery tech to produce an electric GTR by 2028 with all eyes on the Taycan.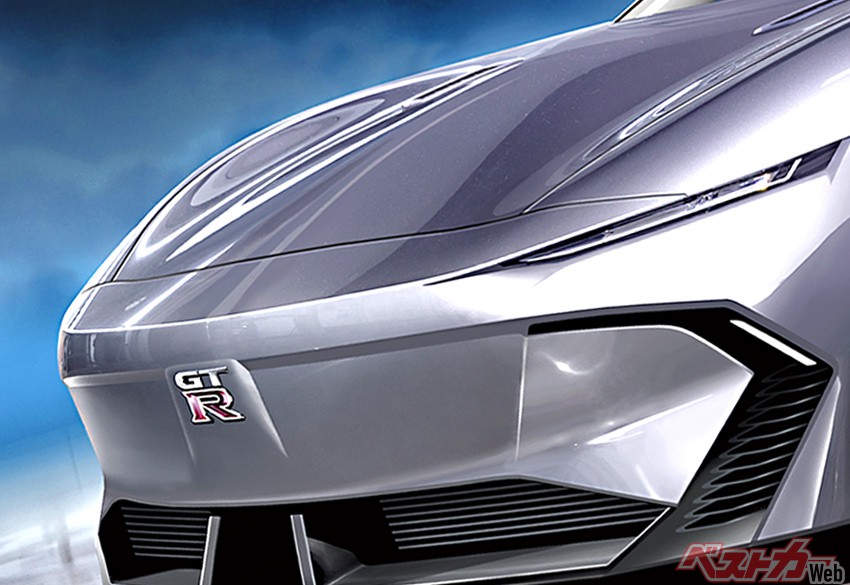 ベストカーに突如入ってきた超超ビッグニュース! 日産がBEVで次期GT-Rの開発を進めているというのだ! ついに届いた、先日報じた「スキンチェンジモデル」ではない、本当の意味での「次期モデル」の報! デビューは2028年!? #日産 #GT-R
bestcarweb.jp
The Best Car Scoop Team has obtained important information about the future of the Nissan GT-R! The next GT-R is under development for an electric vehicle (BEV). Moreover, the development is led by the United States.

Let me explain step by step. In the best car, GT-R has made a skin change of the current type and reported that it will continue to be produced. The current model will be discontinued in the fall of this year, and after a few months, a new model with a substantial minor change will appear next spring.

There was a theory that a 48V mild hybrid would be newly adopted, but the latest information suggests that the engine will continue as it is, although it may be powered up.

There was a possibility that the GT-R would be discontinued with the current model, so it must be good information for fans, but this time, what I got from a reliable source is the next, in the true sense, the "next model". Is the information.

GT-R will be reborn with BEV.

Nissan has set a goal of putting all-solid-state batteries into practical use by 2028, and has announced that it will set up its production pilot line in the Yokohama plant by 2024. This all-solid-state battery will be the new power unit for the GT-R.

The all-solid-state battery that Nissan makes in-house is being researched jointly with NASA, Japanese, and American universities, and it will be possible to significantly reduce the charging time due to the energy density that is about twice as high as the conventional one and the high-speed charge / discharge performance. In addition, it is lightweight and resistant to high temperatures.

A new era power unit suitable for the GT-R brand, which is expected as a drive battery that can be used as a BEV game changer that is inferior in practicality. The battery output is 1000kW class (conventional lithium-ion battery is 300kW class), and it can be used with ultra-high output motors.


The next GT-R will use the latest all-solid-state battery, but the development team is now continuing to research Porsche Taycan as a competitor.

Taycan's strongest model "Turbo S" is equipped with an LG (Korea) lithium-ion battery with a total capacity of 93.4kWh, and normally generates 625ps and 761ps when overboosted.

The Hyper BEV boasts a 0-100km / h acceleration of 2.8 seconds, a maximum speed of 260km / h, and a cruising range of 484km (WLTP mode). feature.

If you use an ultra-quick charger, you can charge for 100km in 5 minutes.

Of course, it is certain that all-solid-state batteries will be able to obtain even higher performance, and there is no choice but to proceed with development with confidence when it comes to batteries, but what we are paying attention to is the overall driving potential.

Through Taycan, he realizes that BEV supersports have more possibilities than expected.

Taycan has been established as a special BEV sport because of its high chassis performance that makes use of the low center of gravity unique to BEV, and this is only possible if Porsche has the know-how of making sports cars.

Not only the parts directly related to driving performance such as active suspension, dynamic chassis control system, and rear axle steering (four-wheel steering), but also the electric sports sound that raises the driver's feelings are enriched.

The 2-speed transmission, which is rare in BEV, is also effective in improving the uplifting feeling of sports driving as well as the substantial effect of increasing the maximum speed.

In other words, apart from the fundamental high performance and fun as a sports car represented by 911, we pursued the attractiveness unique to BEV and succeeded. Nissan has a long history of BEV development and has cultivated know-how, but when it comes to GT-R, another dimension of development capability is required.