Quick DIY on installing the downpipes, this was done in my garage with jackstands, wasn't all that are.
Before actually getting to the downpipes:
The two rear most section of the fron underpaneling was removed
I removed the midpipe from the car.
I then unbolted the smaller driveshaft (sits under the passenger seat area) but let it hang to get the passenger side downpipes off. Note do not remove the shaft, just unbolt the 4 12mm bolts on the carrier side and let it hang.
The bracket connected to bottom and holding both downpipes was removed.
Chassis stiffening brace under midpipe area was removed.
The driver side was a simple unbolt and remove, however before attempting to remove anything I sprayed PB Blaster "liberally" over all the bolts on the exhaust housing and downpipe to midpipe mounting points.
Important note
, to avoid rounding the nuts I used a 6pt 14mm socket instead of a 12 point and was very careful by making sure the socket was properly seated all the way onto the nut.
Tools Used:
24" 3/8 Extension
Rachet with 18" handle (Mainly for leverage)
O2 Sensor Socket
14mm Wobble socket (Was most beneficial)
14mm offset wrench - Was only used to remove the lowest nut on the driver side.
Note: Very handy tool a regular swivel and socket could get into the tight places.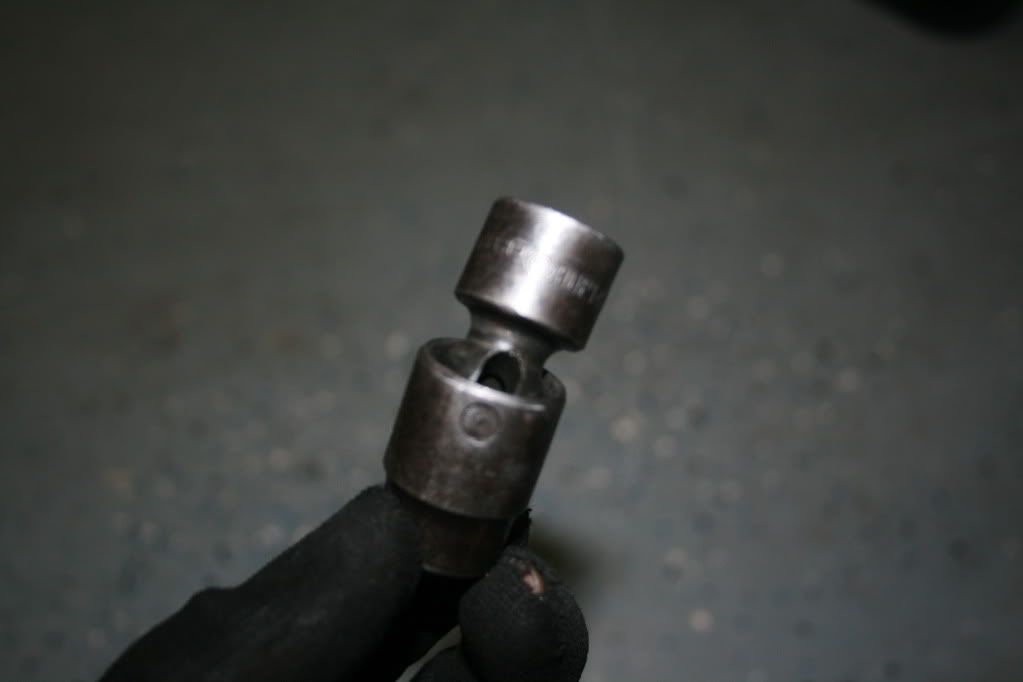 Passenger Side Removed: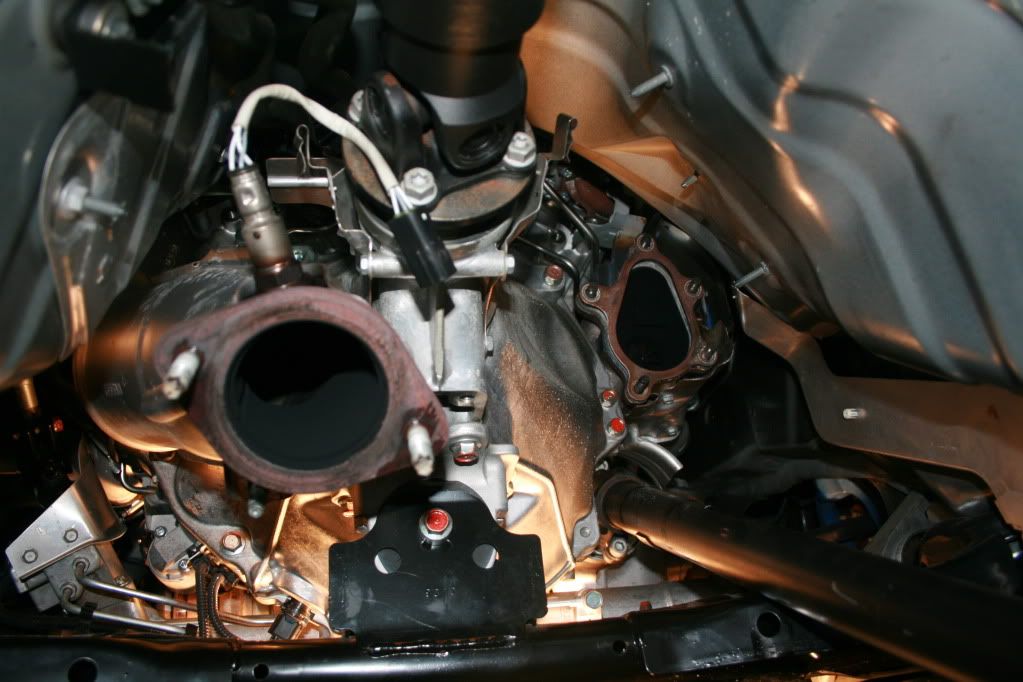 Exhaust Housing:
Passenger Side Agency Power downpipe installed: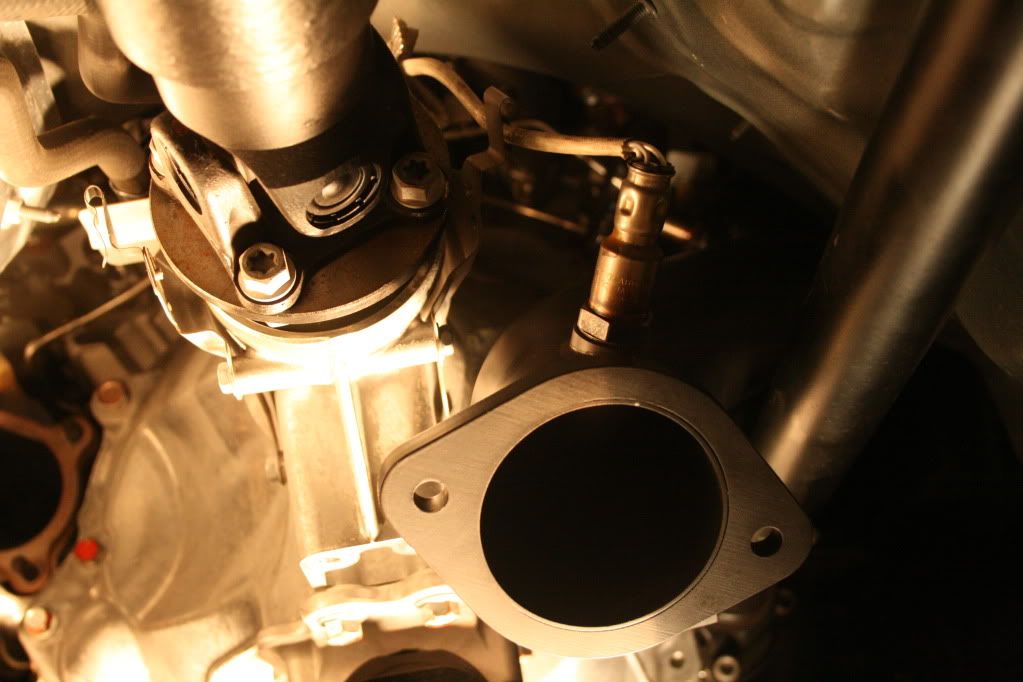 Another shot:
Driver Side:
Driver side downpipe on: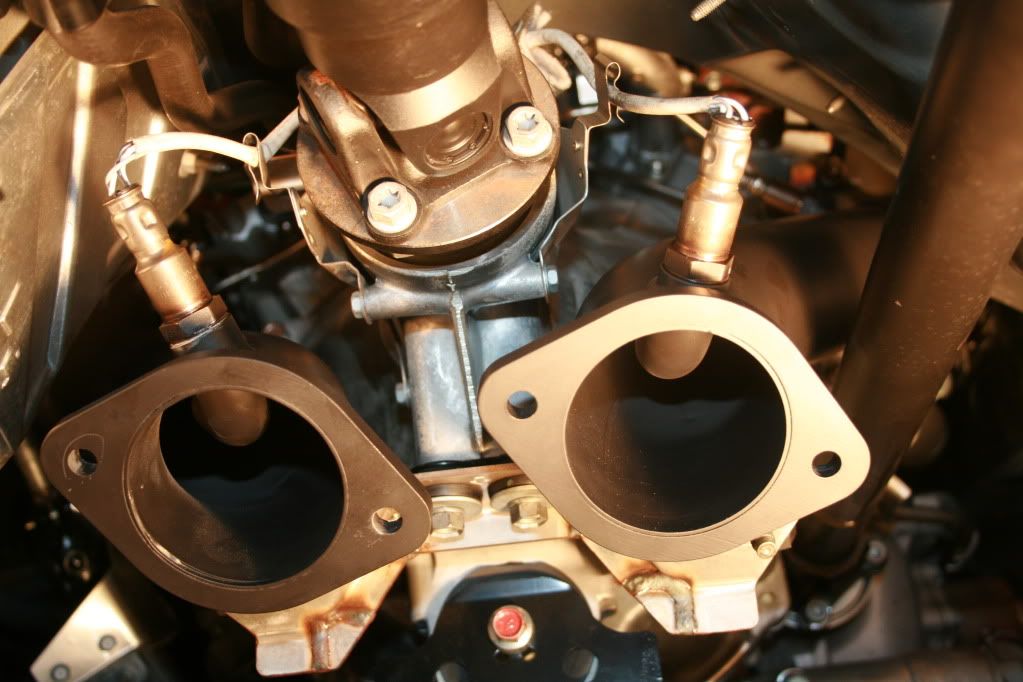 Driveshaft reconnected: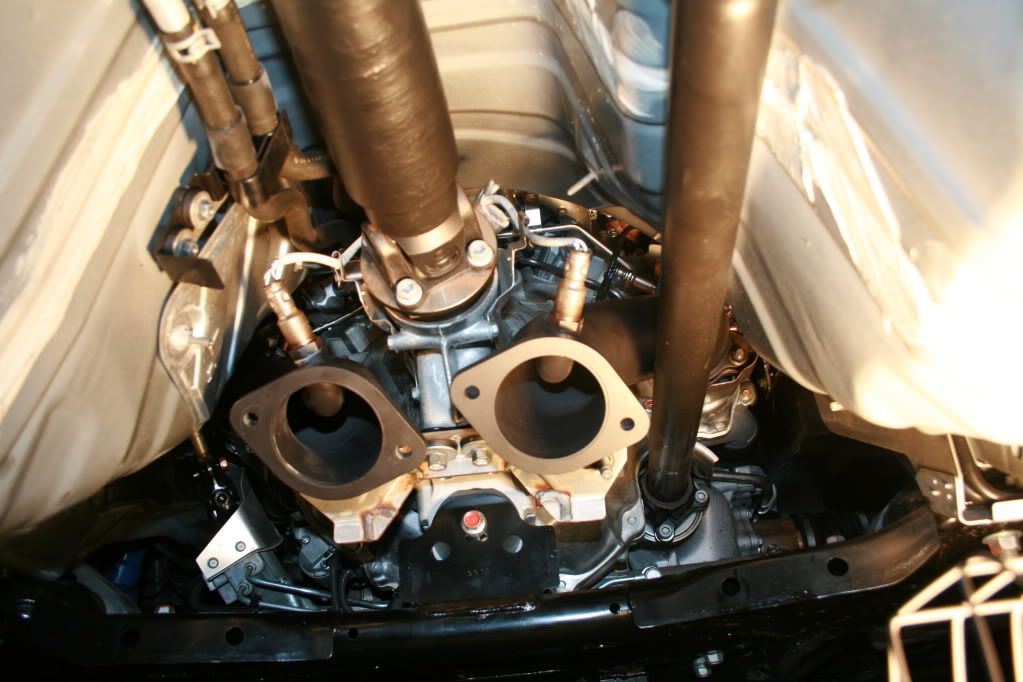 Finished: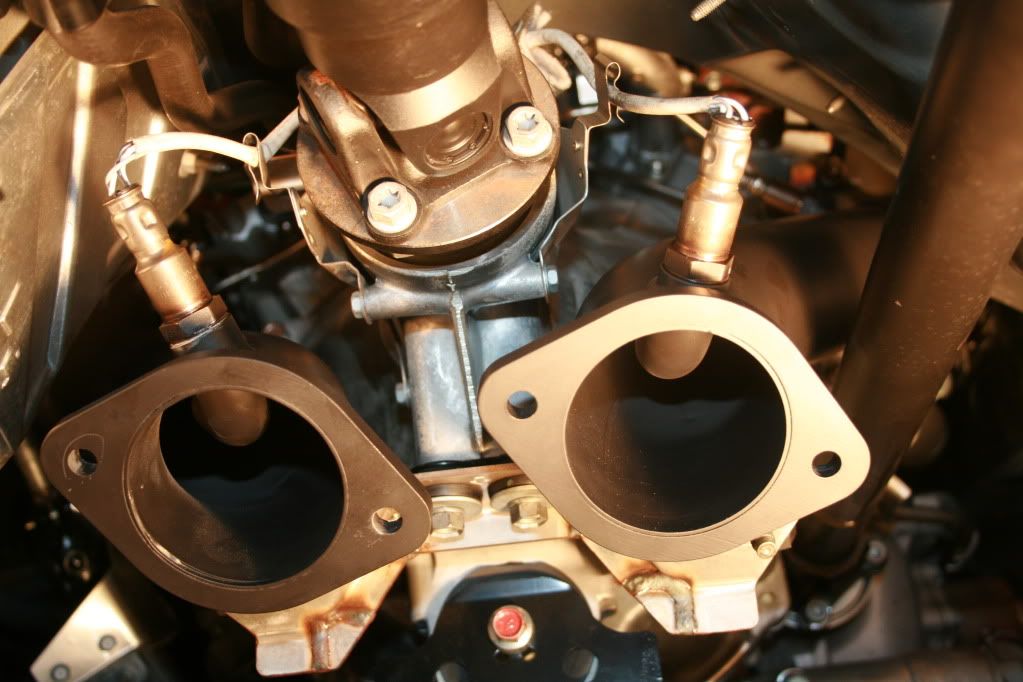 CBRD Midpipe Back on: