Discussion Starter
·
#1
·
After breaking the spline part of my left rear CV joint at the dragstrip about 3 weeks ago I gave Shep a call to place an order for the larger DSS axles and stronger stubs. I received the kit last week and installed it this past weekend.
After removing the rear wheel/housing assemblies and stock axles I removed the stubs located in the rear diff by knocking them out with a slide hammer (a snap ring holds the stubs in place).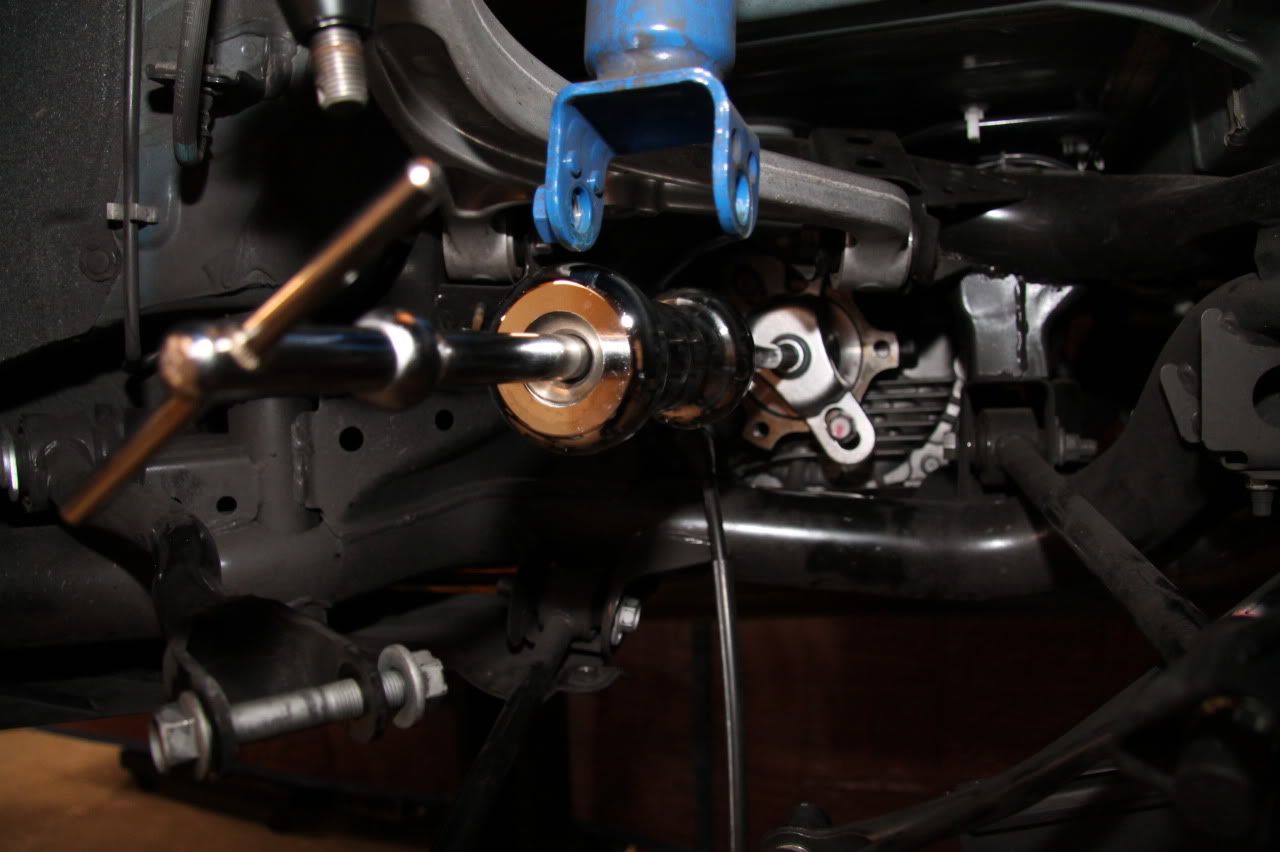 Using a large 2 jaw gear puller I removed the ABS rings from the stock stubs. I then pressed the ABS rings onto the new DSS stubs and knocked them back into the rear diff on each side.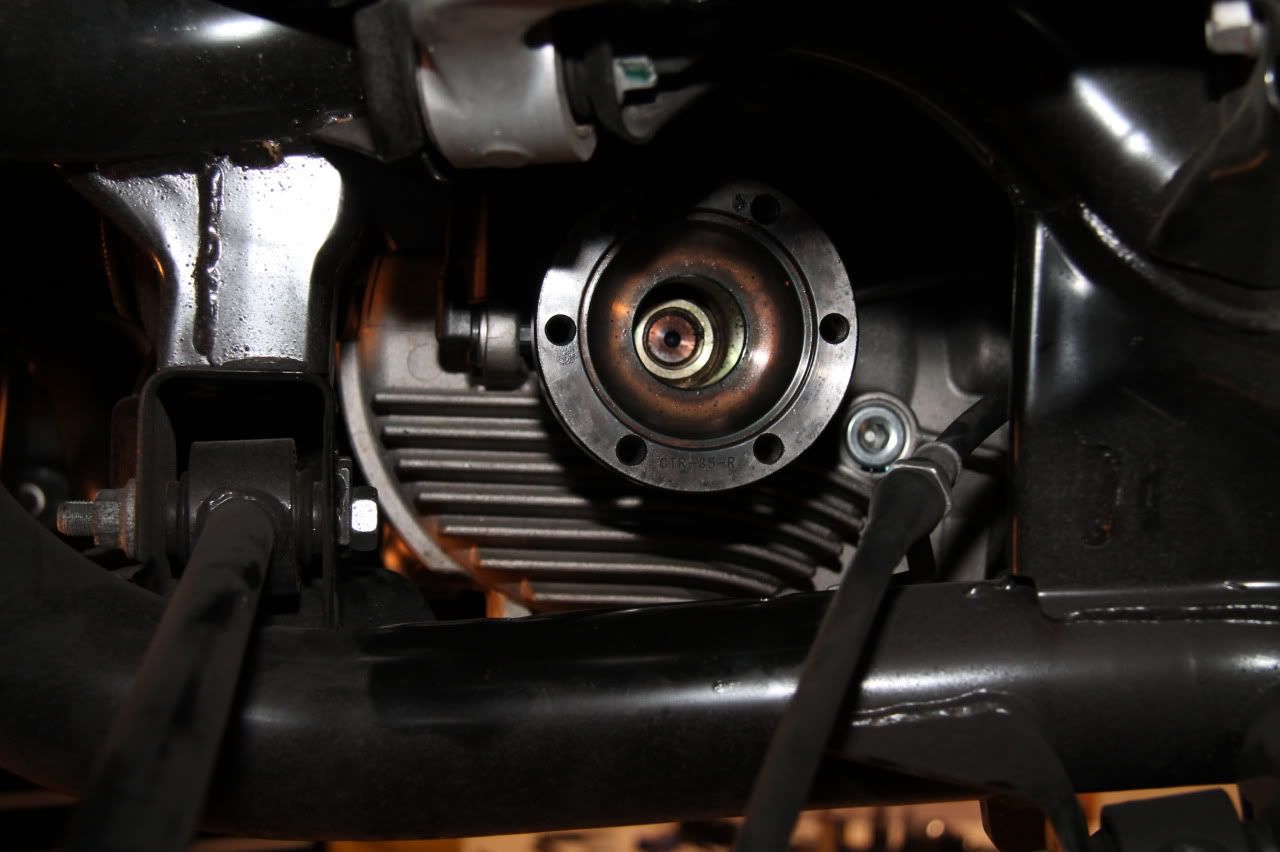 I decided to bolt the wheel hub/housing assembly back in place first, then I unbolted the CV joint/spline part from the DSS axles, and slid the CV joint/spline part into each wheel hub/bearing assembly. Unfortunately one of the bolts I removed was cross threaded from DSS, so I had to go get a replacement bolt which was not easy to find since it was a M10 socket head type bolt.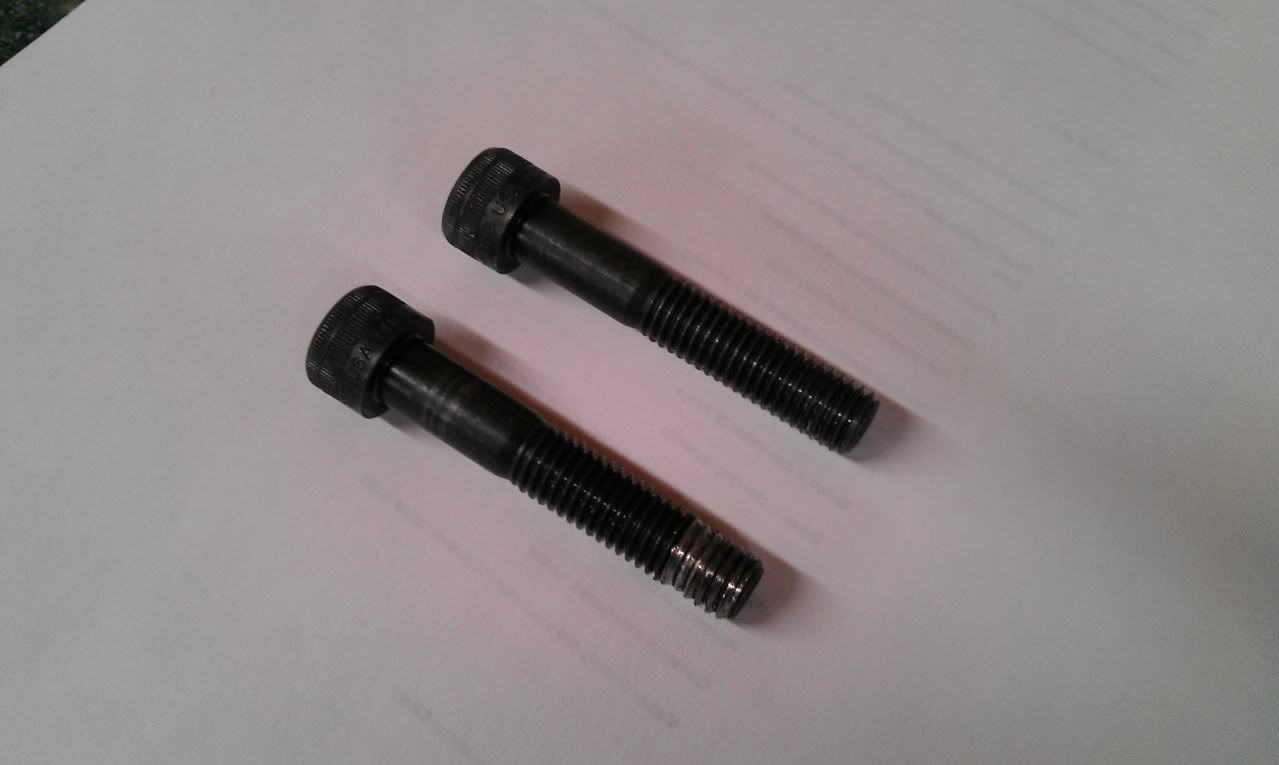 Now with the 2 CV joint ends in place I simply had to bolt the larger DSS axles in place at the recommended 57 ft lbs.
So far everything seems to be working ok and I have not noticed any difference on the road. Hopefully these new parts will give me one less thing to worry about when launching the car at the dragstrip.