Discussion Starter
·
#1
·
When engines have failed on the VR38 which cylinders normally go and when rods have bent which cylinders are these common to happen on.
Reason i ask is i have been doing some calibrating on the VR38 for a whole new breed of engine control on the GTR and found some interesting results last night when setting up the Closed loop individual cylinder knock control.
Below is a log showing the knock traces from each cylinder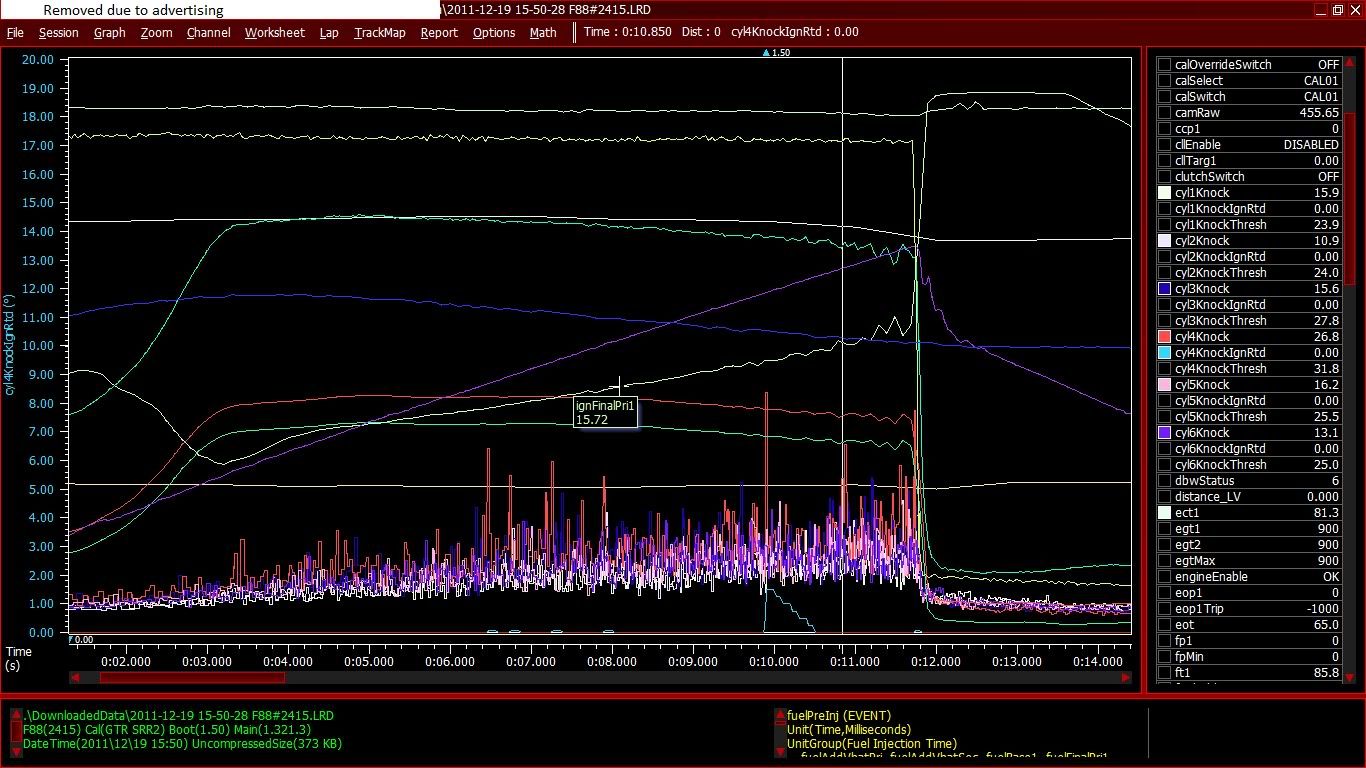 Red is Cyl4 and Dark Blue is Cyl3 you can see the difference compared to rest. The centre cylinders are always louder so gain has been adjusted to suit already which is due to the knock sensor placements but even so the centres are always first to knock and its not just because sensors are placed in centre of block as it knows which cylinder its firing based on listening to the correct Freq in a set window after each event has occured so shows that maybe the centre feed intake design favours the centre cylinders or its just purely down to that the centres run hotter due to cooling designs.
Will back up when I get all 6 egts in the manifolds.
Just to note the stock ecu regarded none of the above as enough to pull timing as i have left the stock in to keep the canbus happy and monitor knock as a extra sanity check (will be removed next week when canbus patch is applied
)
But interesting enough now the standalone ecu is running the engine and injection has been set to match the larger injectors properly it enabled the engine to take more timing and produce the below.
Ryan
BTW before anyway asks why its lost power below 2400rpm its due to how much time the load it kept against the engine at the beginning of the run. The longer its held the more boost its creates.