Hey Everyone,
This is a Feeler to see market interest in my ride and possible trade opportunities. I would like to state I am the original owner of the car and have meticulously maintained and worked on the car. Only the top Mechanics and Myself have touched the car. This is probably the most expensive 370z in the world and the R&D this car has in it is insane! There is over $200k+ into this car... The widebody alone was over $30k the motor alone was $32k... No expense was spared on this car! If Someone meets my asking price an wants a color change I will have it painted free of charge!!!
Asking price: $115k OBO (PRICE DROP)
Trades: yes
2009 Nissan 370z Touring Sport with only 18k miles!!!! * Pearl White *
Performance:
- GTM Stage 6+ Twin Turbo kit with dual GT35R turbos
- GTM 4.5L stroker mid- sleeved Race/Street block
- GTM Billet stroker crank with 96mm stroke
- GTM Arias extreme HD pistons
- GTM GTR intake manifold conversion
- GTM 3" Custom True Quad Exhaust
- L19 Head Studs
- Cometic Head Gaskets
- GTM Stage 1 VVEL Heads
- GTM springs and Titanium retainers
- GTM Stage 5+ Return Fuel System
- JMS Power Max 2
- Aeromotive a1000 in tank fuel pump upgrade
- FIC 1650cc Injectors
- OS Giken Race Triple Disk Ceramic HR Clutch and Flywheel
- Ecutek Engine Management
- HKS Knock Amplifier
- HKS EVC 6 Boost Controller
- GTM Competition Twin 34 Row Setrab Oil Coolers
- GTM Competition 70mm Radiator
- SPAL 16" Radiator fans and 2 stage controllers
- Upgraded PCV valves
- Upgraded MAF Sensors
- Upgraded MAP Sensor
-Tune By Rob @ Topspeed Motorsports
Exterior:
- Zele Z34 body kit by Zele Japan
- Custom All-Metal wide body conversion (3" total front and 6" total rear) designed by Mike Mixon and built by DTM Auto Body
- Custom JGTC race Inspired front fenders Designed by Mike Mixon and built by DTM Auto Body
- Seibon Carbon Fiber Mirrors
- Seibon Carbon Fiber C-pillars
- VIS Terminator Carbon Fiber Hood
- APR GTC 500
-Custom Headlights By 180Custom
Wheels and Suspension:
-Custom SP5R 3 piece wheels by Strasse Forged
- 20 x 11 -21et and 20 x 12.5 -27et
- Custom Illusion Purple Rolloface BBK
- 8 Piston 16" rotor front and 6 Piston 14" rotor rear
- Toyo T1 sport and R888 tires
-275F and 315R
- SPC Camber kits Front and Rear
- Hotchkis Sway bars Front and Rear
- KW V3 Coilovers Front and Rear
Interior:
- Custom Interior by JPM Coachworks
- Latheworks Titanium Shift Knob
- Shutt Ebrake handle
- Bride Stradia (Venus Edition) x 2
- Status Racing Harness
- Amuse Titanium Harness bar
I.C.E.: (New System Being Built)
- Focal 165 KRX3
- Alpine PDX F4
- Alpine PDX M-12
- Hertz HSK 10" Subs (Pair in a sealed enclosure)
Pics: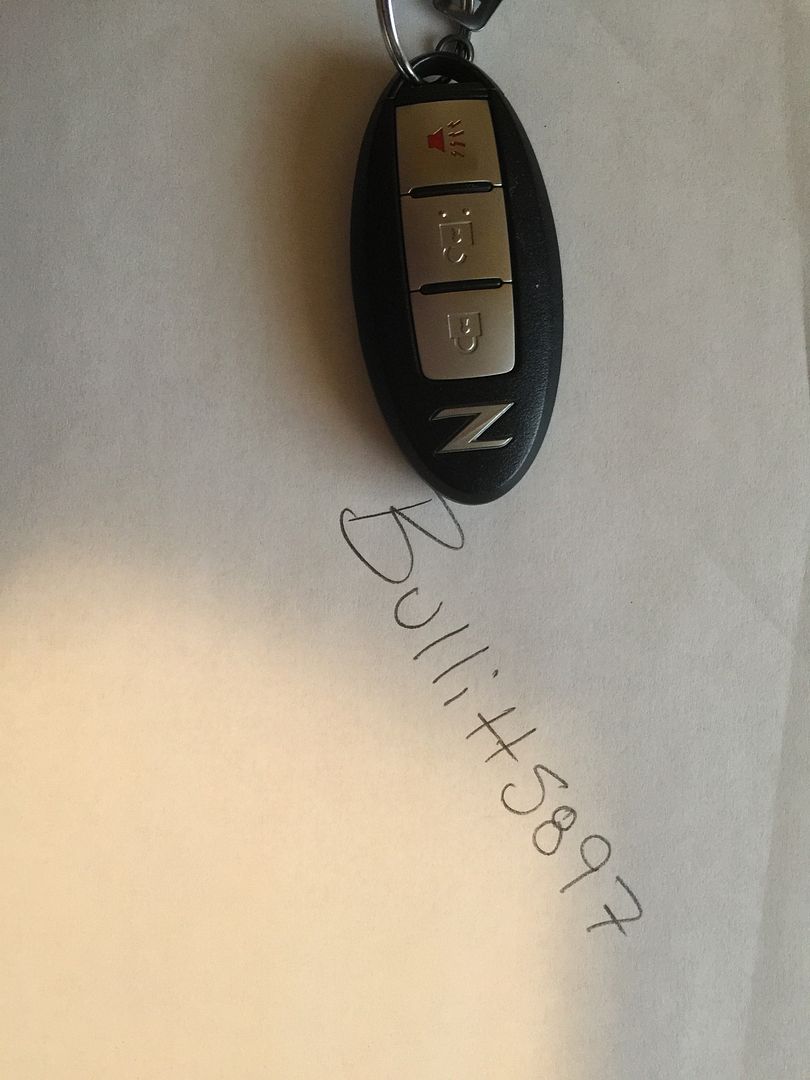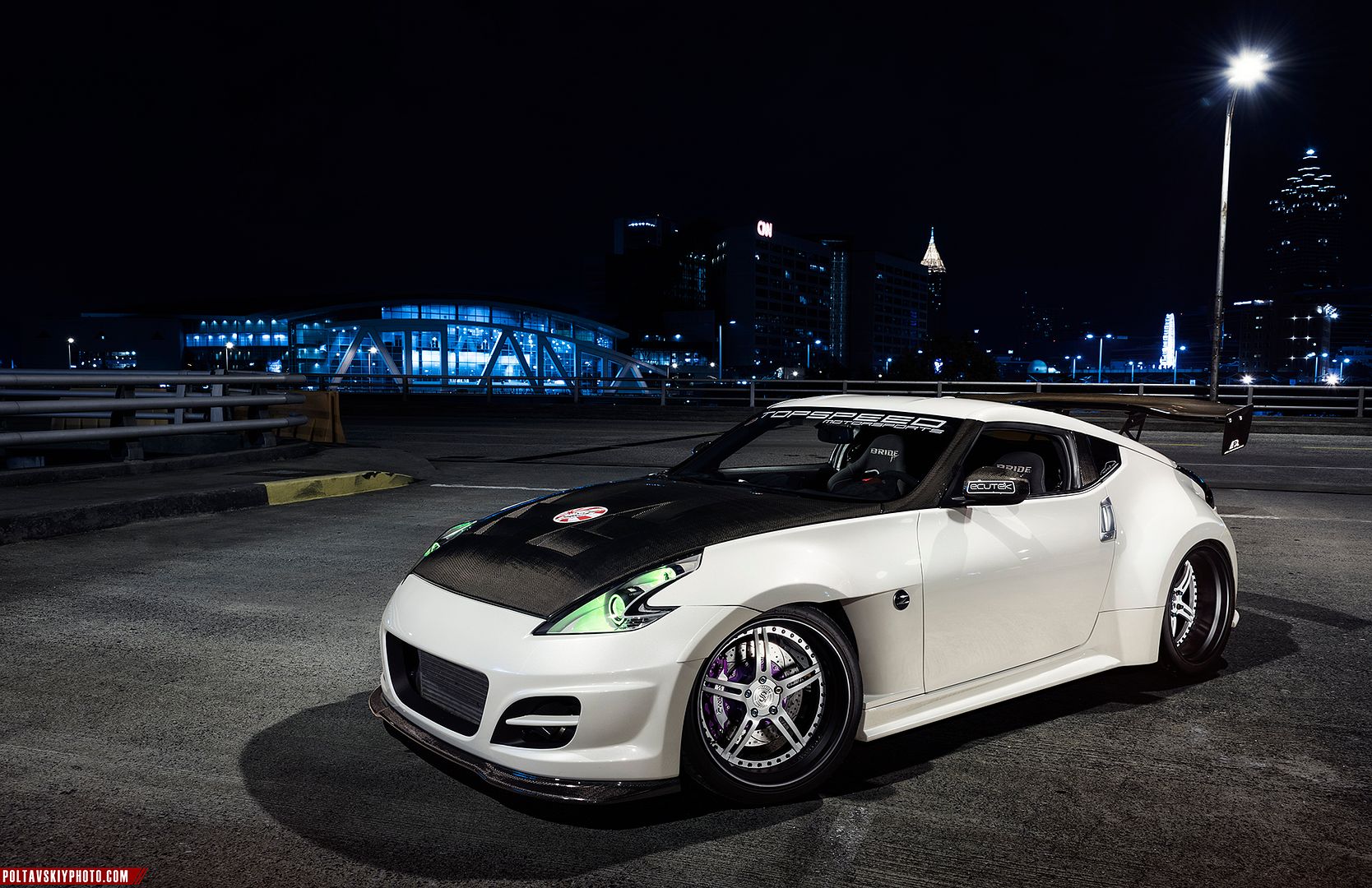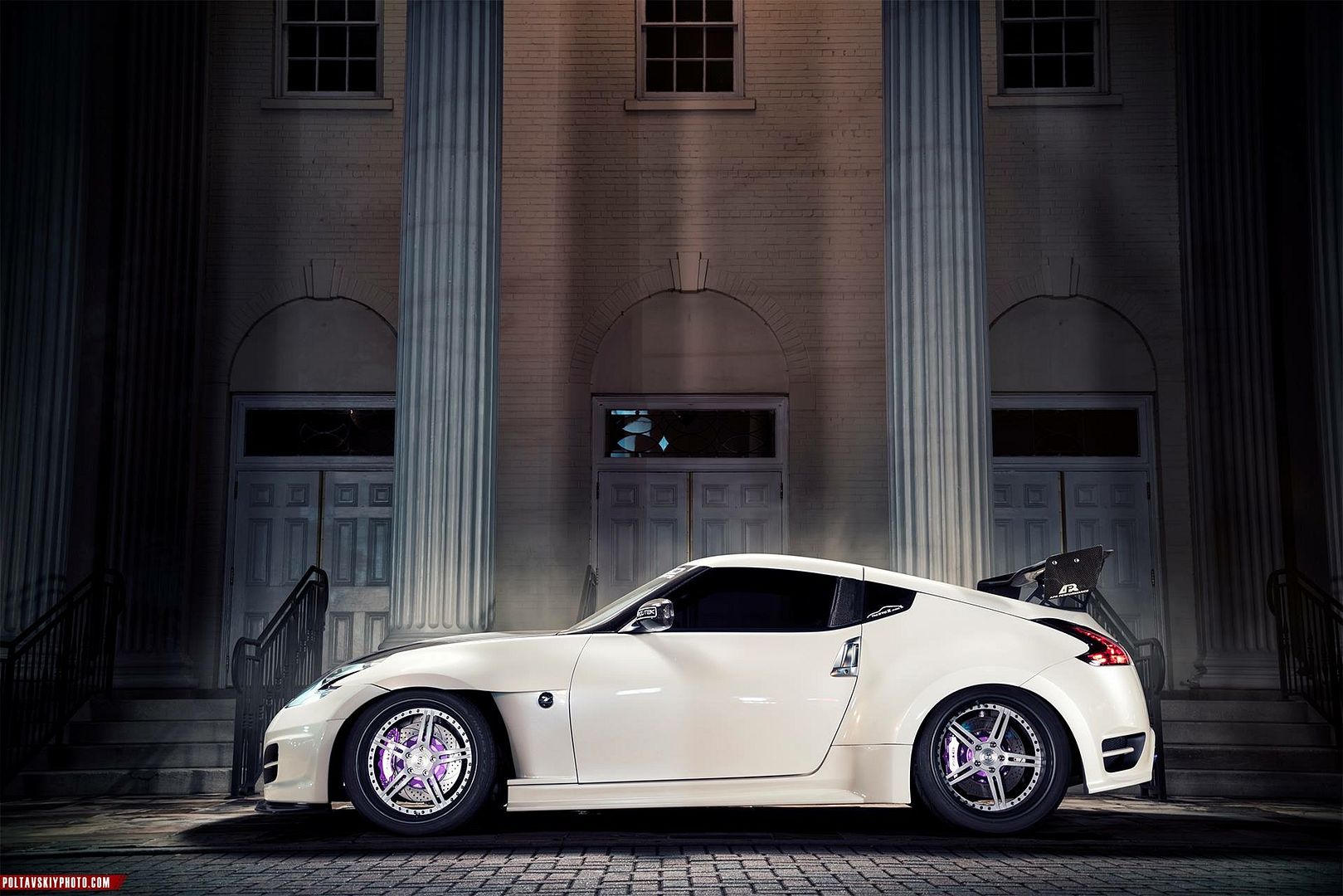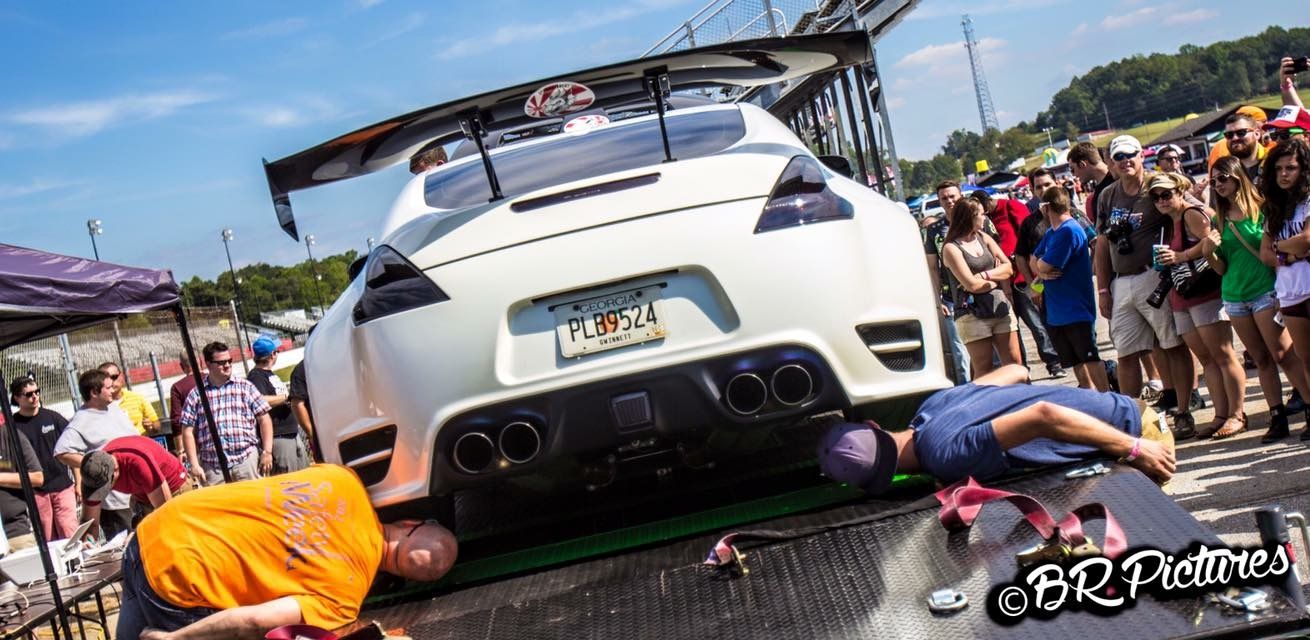 I currently run the car at 24psi on pump gas daily (we are 8.5:1 Comp). Which, on kroger 93 fuel puts down a reliable 900~902rwhp! With the ecutek traction control we are able to put it all down with little to no wheel spin!!! Turn down the ecutek adjustable traction control and the car can let loose 4th gear and 7500rpm @ over 125mph+...
The last dyno I have is from august when we had 100*+ weather and a hot dyno room on kroger fuel... (There is a reason for the Kroger fuel...)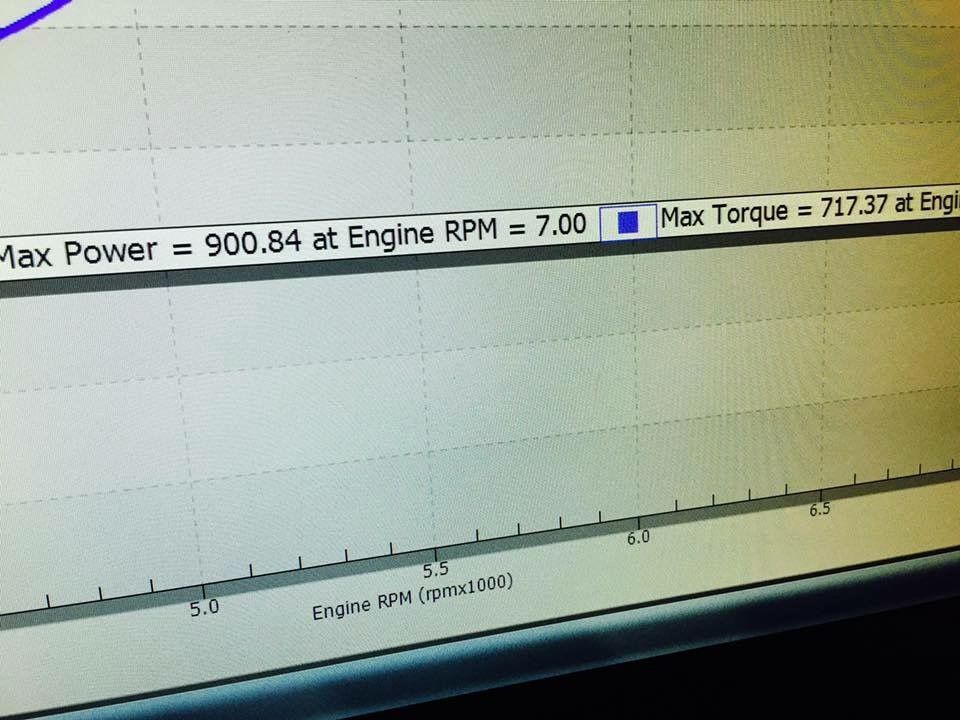 This is the highest I have run the car up to on race fuel (c16). I will have to get an E85 run in soon but E85 is very scarce in my area!