Just finished my prototype fire extinguisher mount and was wondering if any of you guys are interested?
The cool feature of this mount is that it is fastened to the seat and will move with the electric seat slider, so you won't loose the ability to use full range of motion for the seat.
No
modifications to the seat are necessary as the mount bolts into existing holes.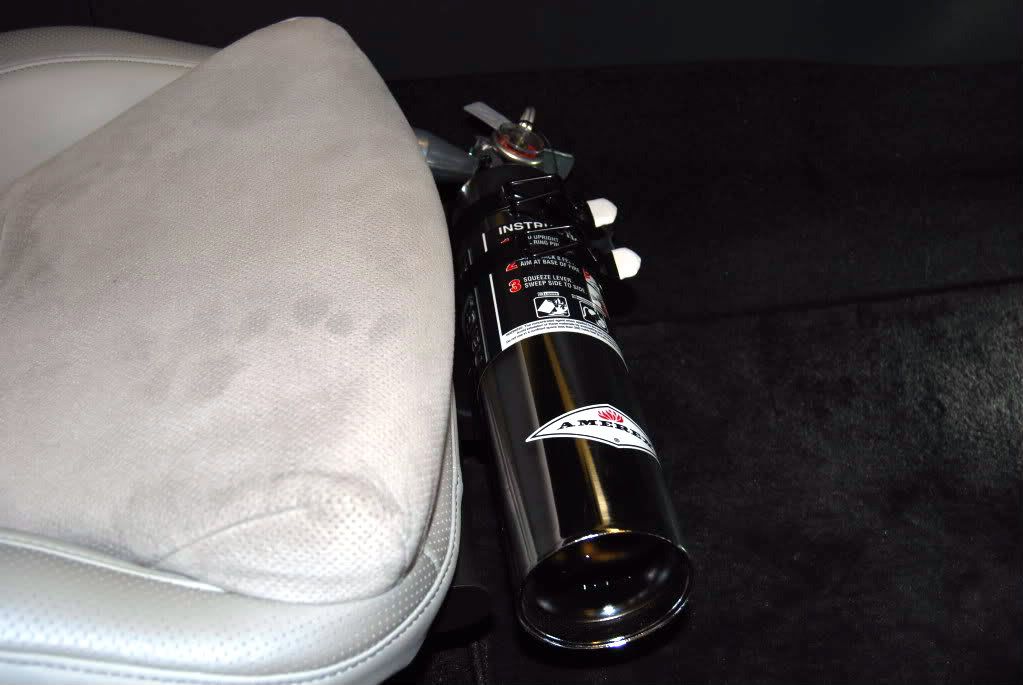 Fire extinguisher pictured is a Halatron filled 2 1/2 lb.