ATI VR38DETT Super Damper CLOSEOUT Sale
We currently have THREE ATI Super Dampers in stock and ready to ship out. This exact damper is not only used in countless racecars across the world, but it was also used in the 1022whp GT-R that Sharif just finished tuning in Dubai. You can see the blog post and link to the Speedhunters feature here - Speedhunters 1022whp GT-R Feature
The patented ATI Super Damper is the only damper designed exclusively for high performance engines.
- Eliminates torsional crankshaft vibrations
- Exceeds SFI 18.1 specs
- Laser engraved 360° timing marks
- Black zinc chromate finished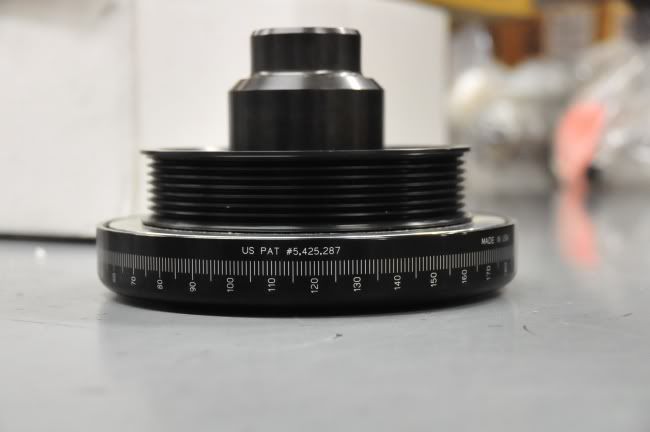 Product Features & Specifications:
- Computer Machined Grooves
- Retains Proper Durometer O-Rings (Dyno Tested for Each Application)
Give yourself some piece of mind and protect your motor with one of these amazing dampers from ATI. Call, email or PM for a ridiculously low
CLOSEOUT
price on one of these ATI Super Dampers!
MSRP - $598.95
770-792-0202