Attention NAGTROC Community!​
We have 3 Traqmate Complete GPS Data Acquisition Systems and one Passport 9500ci Radar Detector & Laser System just sitting on our shelves ready to be shipped! This means these will be shipped out the same day they are ordered with no waiting period!
The PASSPORT 9500ci is the ultimate custom-installed radar and laser defense system. With blistering all-band radar protection and precise laser "shifting" technology, speeding tickets can be a thing of the past. ESCORT continues to lead the industry by incorporating its patented GPS technology that automatically identifies the source and location of all radar signals. Real threats are processed in less than a second, while false signals are learned and eliminated. Now all you have to do is drive!
The PASSPORT 9500ci is completely undetectable to all radar detector detectors, keeping you unseen and unnoticed. Crystal-Clear Voice Alerts, Speed Alert™, Safety Warning System and its stealth installation make the PASSPORT 9500ci the ultimate in discreet protection. The all-new PASSPORT 9500ci is the Mack-Daddy of all radar and laser detectors. For those who only want the best in their vehicle. It is the ultimate balance of long-range performance, intelligent signal processing, simple intuitive controls, and the best overall driving experience ever developed. And, it's an ESCORT.

ESCORT continues to push the envelope in radar and laser detection. No useless features; just true performance enhancements and unique and useful technology that makes our products the best in the industry. They do this with great passion and precision, and we do it like no other company in the world.
Traqmate Complete GPS Data Acquisition System:
​
This complete track-ready setup includes everything in Traqmate Basic plus an ergonomically designed display unit that will show your laptimes in your car including lap comparison and best lap icons. You can choose drivers, cars, and tracks, erase unwanted sessions, and get immediate feedback on the performance of you and your car on the backlit, bit-mapped graphic display. Qualifying mode adds in a predictive laptimer that shows you how fast or slow you are compared to your best lap.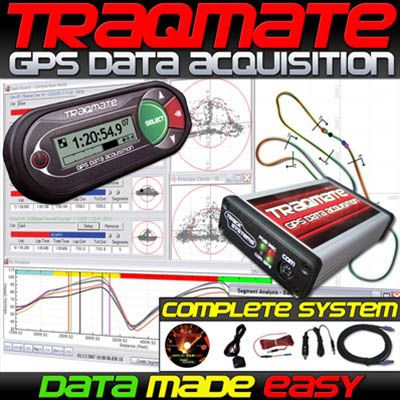 Kit Includes:
Traqmate GPS Sensor Unit

Traqmate Display Unit w/ backlight

Traqview Analysis Software for Windows TM

Magnetic mount GPS antenna

Velcro mounting

USB cable

6' Locking Connection Cable SU - DU (M - F)

Cigarette lighter or 12VDC Power Cable
Call, email or PM one of the always friendly representatives at Forged Performance today for pricing



770-792-0202
​