Although Dubai is known to many as the leading financial, business, and tourism hub in the Gulf States region of the Middle East, it's also quickly becoming the epicenter of high horsepower GT-R builds, thanks in part to Forged Performance's efforts over the past several months. Our largest client in the UAE recently decided to open his own workshop so he could better take control and manage his GT-R project and also help other locals with their GT-R builds. This is my seventh trip to Dubai in eight months, and was planned literally 3 days before I was supposed to leave. Ali called my cell phone on Friday evening and said, "Sharif, I have 12 GT-R's here ready for tuning and I need you here yesterday!" I had just sent one of our fabricators and technicians, Chris, to Dubai to build 4 GT-R transmissions with a full array of Dodson parts in his checked luggage in advance of my arrival, but I wasn't supposed to leave for another week or so. With the GT-R's stacking up for tuning like 747's staging for takeoff at LAX on a Monday morning, they desperately needed me to get started on the tuning.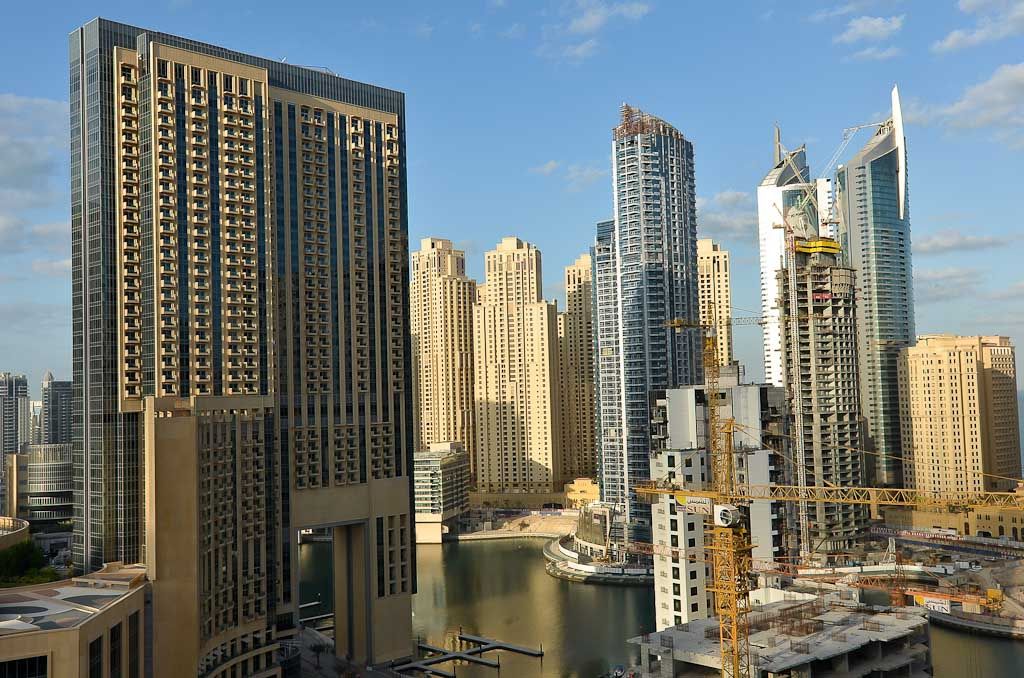 Affectionately called FORGED3 by my staff, Ali's new workshop is already jam packed with GT-R's and an occasional domestic machine. Ali has built a great business in a short period of time by focusing on delivering powerful and flawless GT-R's to his customers many of whom are his close personal friends and Sheikhs. Our role in this process has been to provide parts, engines, transmissions, technical support, training, and of course, tuning services for these phenomenal builds. Ali has always been a great friend and despite the long 12-14hrs days, we always manage to have a great time, especially when it involves poking fun at his friends, Chris, and even ourselves!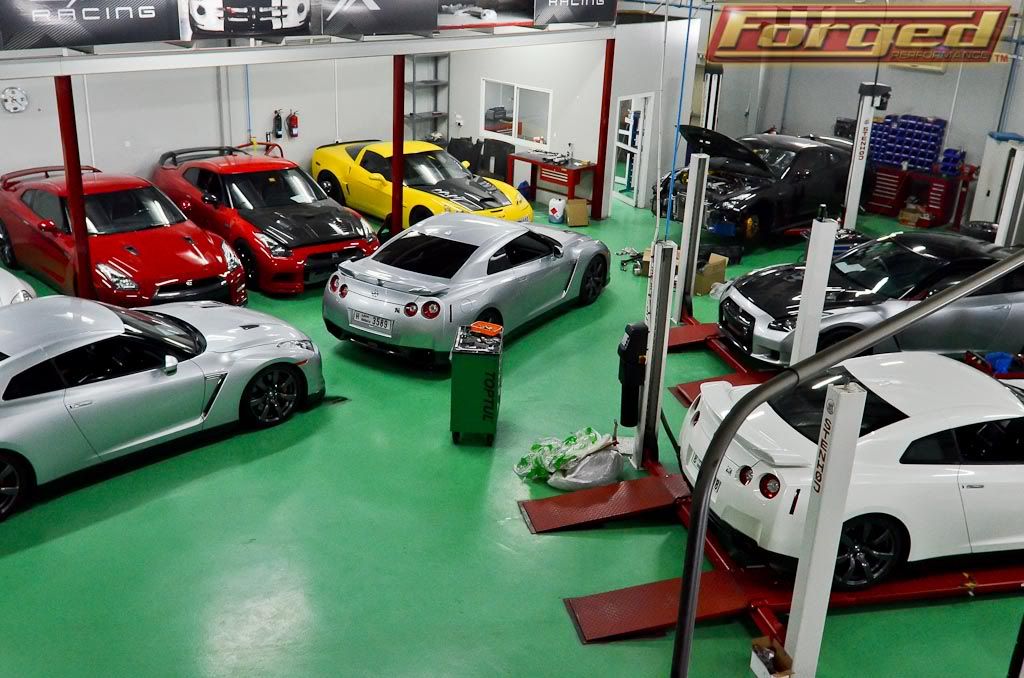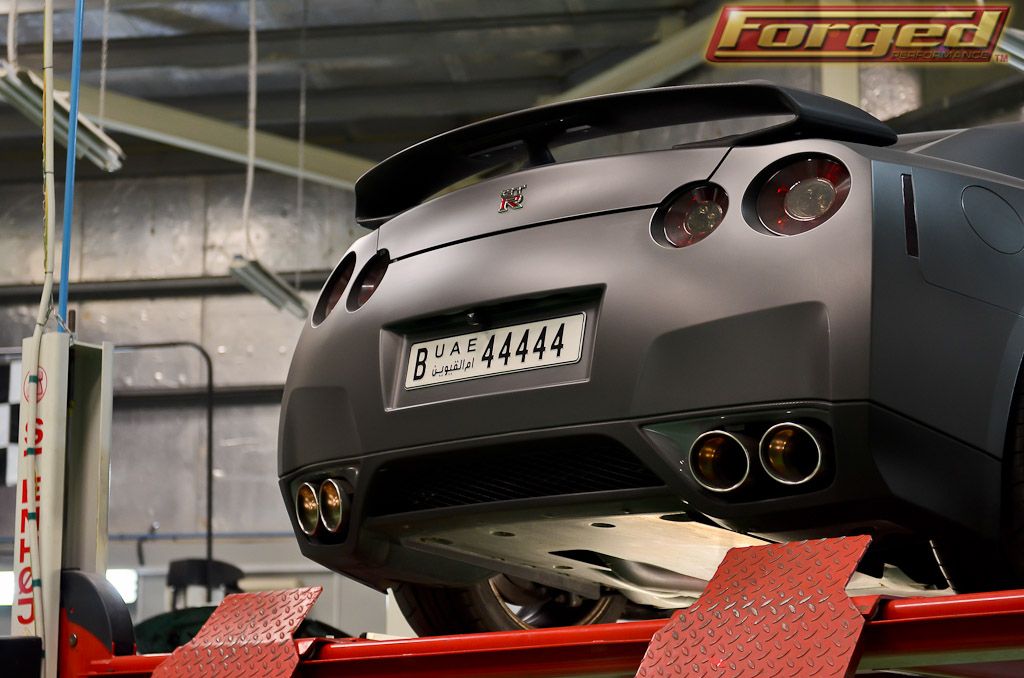 It would take several pages of posts to recap all 12 GT-R's that I tuned on this trip but instead I will give you the highlights. In the first two days, I managed to tune 4 GT-R's stock turbo GT-R's and two built GT800 Forged powered GT-R's. On Ali's Mustang Dyno, the stock turbo'ed cars hovered around the 550whp mark while the GT800 cars ranged from
[email protected]
(stock heads and pump gas) to 923whp C16 fully built from top to bottom.
Let's face it...1000whp isn't cool anymore. It's been done at least a dozen times by many tuning shops including Forged Performance. And every tuning shop has it's big gun; the Barrett .50 caliber, the Venti-Mega-Uber car that must embody all that is great at that shop. That car is Ali's carbon fiber clad GT-R Alpha12 with 4.0L longblock and nearly ever modification know in all the lands. No expense is spared on this car. I previously tuned it at a mere 1022whp Dyno Dynamics last year which was featured in Speed Hunters , but it was time to reset the bar in the Middle East.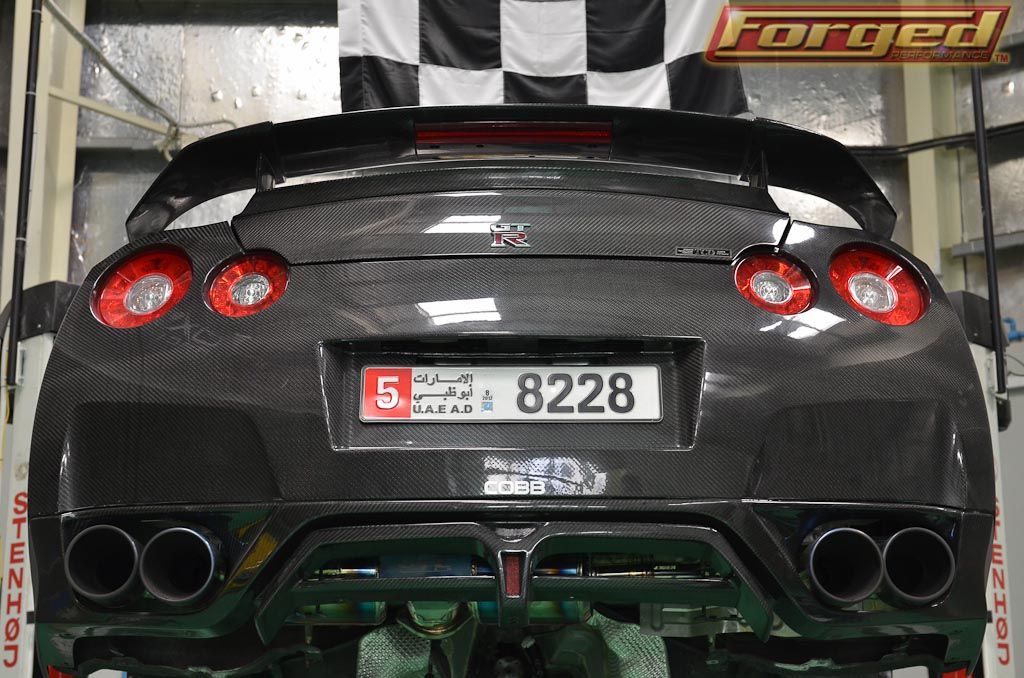 OEM wheels fitting for tuning purposes...no hating please.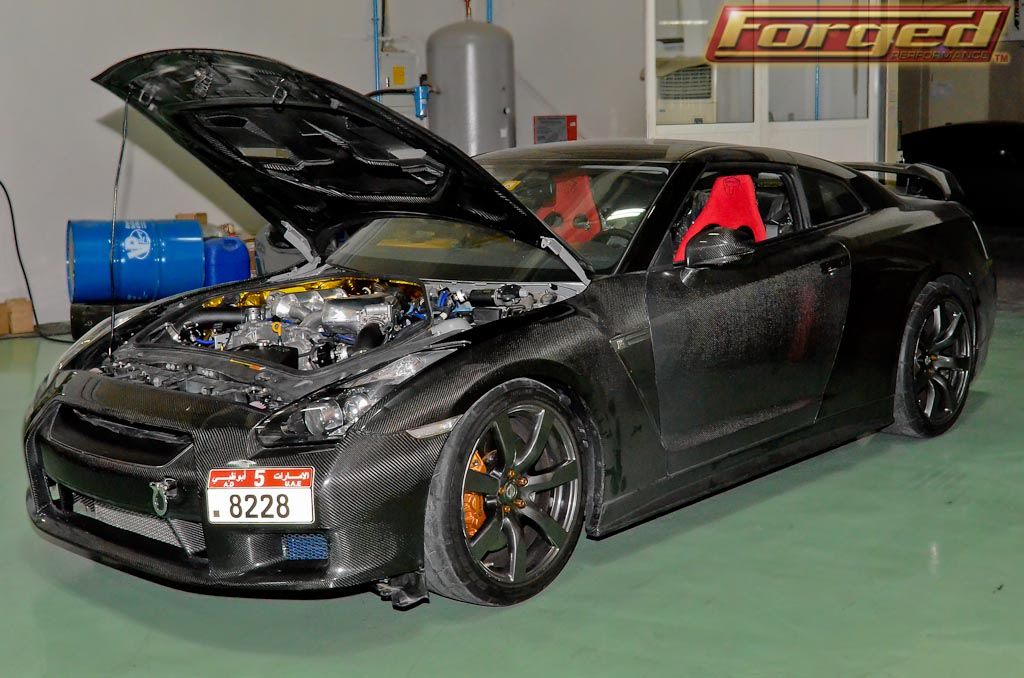 With the car loaded with C16, and broken in the day before on pump gas, in one hour and just seven quick dyno pulls I had Ali's GT-R singing to the tune of
1275whp
with boost hovering in the
36-37psi range
. I am writing this while still in Dubai, and we plan to make a final pull without the hindrance of a heat soaked engine. But we are finding that traction on the dyno is a huge issue at these power levels so without installing the drag radials, it's unlikely we can measure anymore power on these worn out OEM tires.
Ali hates having his picture taken but made this exception after seeing the big numbers from the dyno.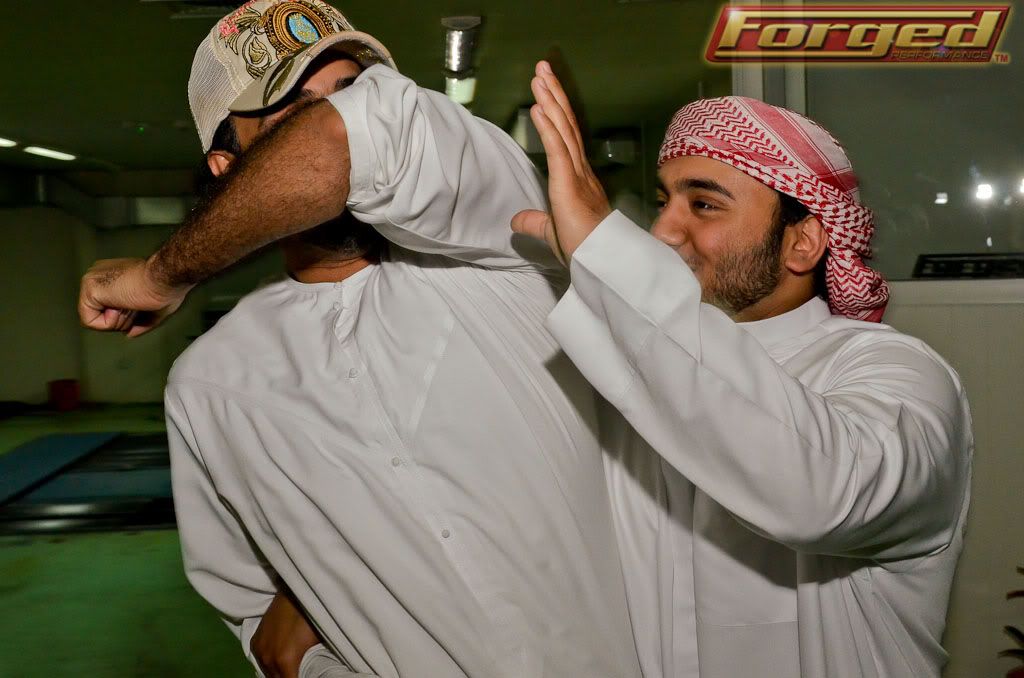 The second powerhouse build featured a Forged Performance FP1R Long Block, FP Spec Kelford Camshafts and our big valve cylinder head package capable of revving to 8500rpm. Our 4.0L engines are are lined using a proprietary machining process that results in very strong block structure and our cylinder liners are double o-ring'ed for superior sealing. Much like Ali's build, no expense was spared in this build. Utilizing an upgraded MASSIVE Jun GTX35R Twin Turbo Kit, Jun Intake plenum among many other go-fast bits those big turbos spun the rollers to the tune of
1137whp
on C16 at just 30psi of boost pressure all the way to a prudent 8200rpm redline. I also also tuned it to an impressive 930whp on pure pump gas at 25psi. These turbos don't even begin to wake up until about 28psi so I was surprised with the very solid pump gas numbers. On our next trip, we plan to take both of these cars to the drag strip and complete some additional testing. It won't be long before this GT-R leaves the UAE and returns to it's rightfull home in India.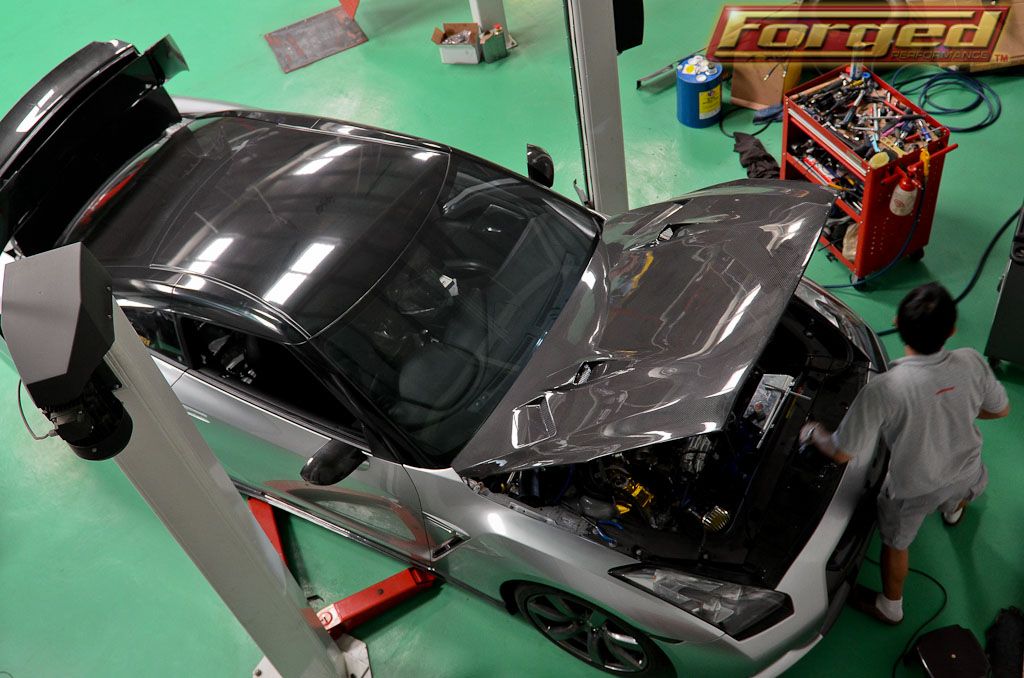 Poor Mandy has been working almost 30 days straight 12-14hrs each day to help get all these GT-R's in order. Here, he is piecing together and repairing the badly behaving GT-R engine harness. Mandy is a champ, and always happy with a big smile on his face. This GT-R almost cost him his marriage! Just kidding Mandy!!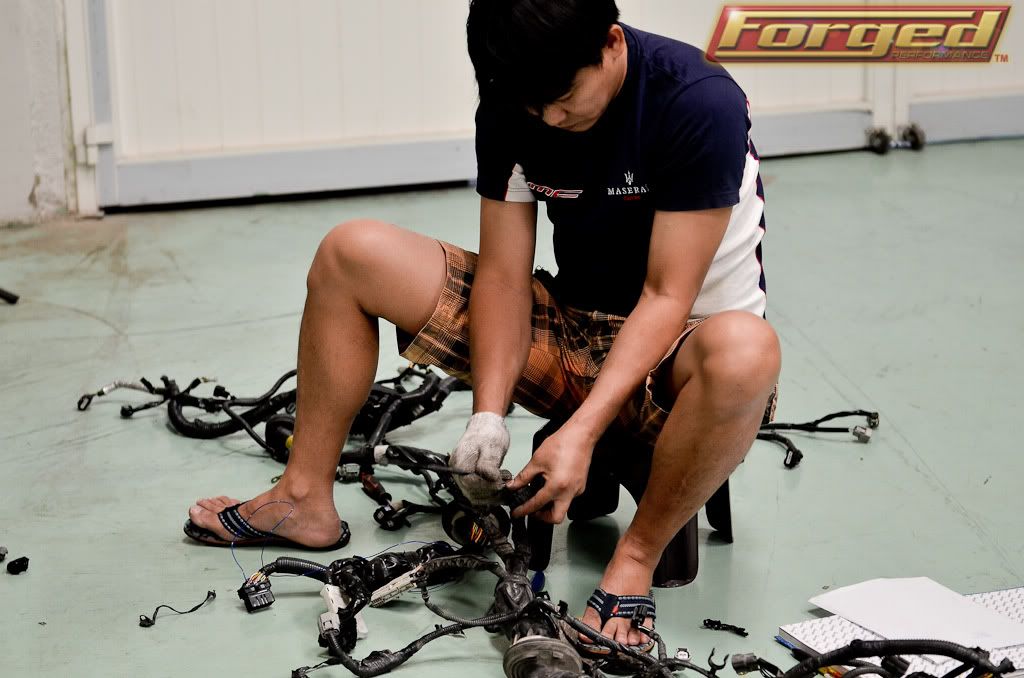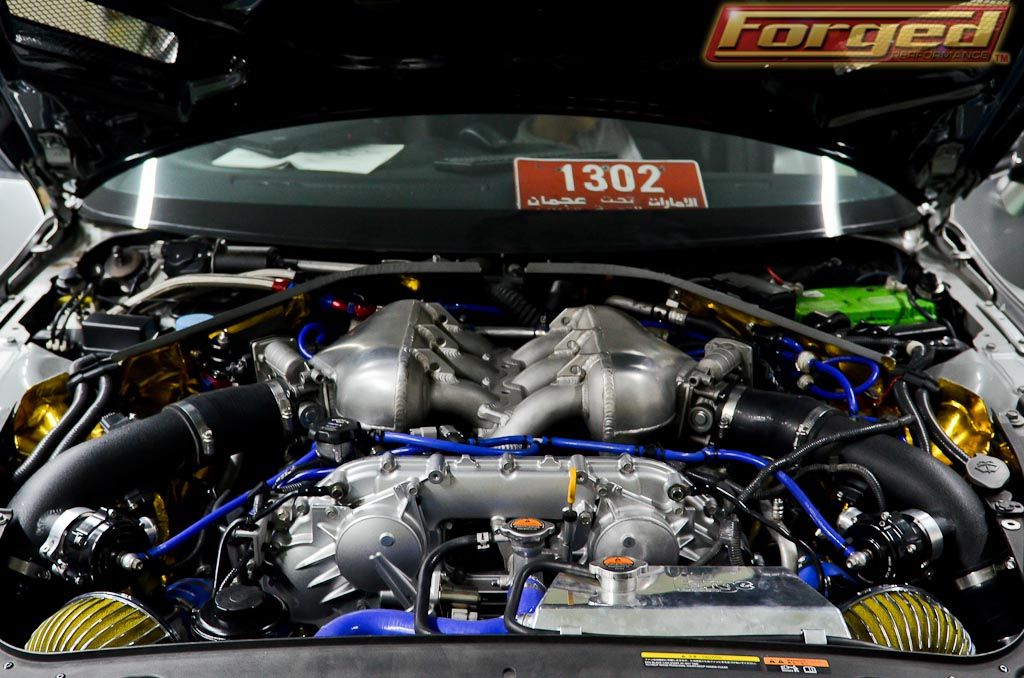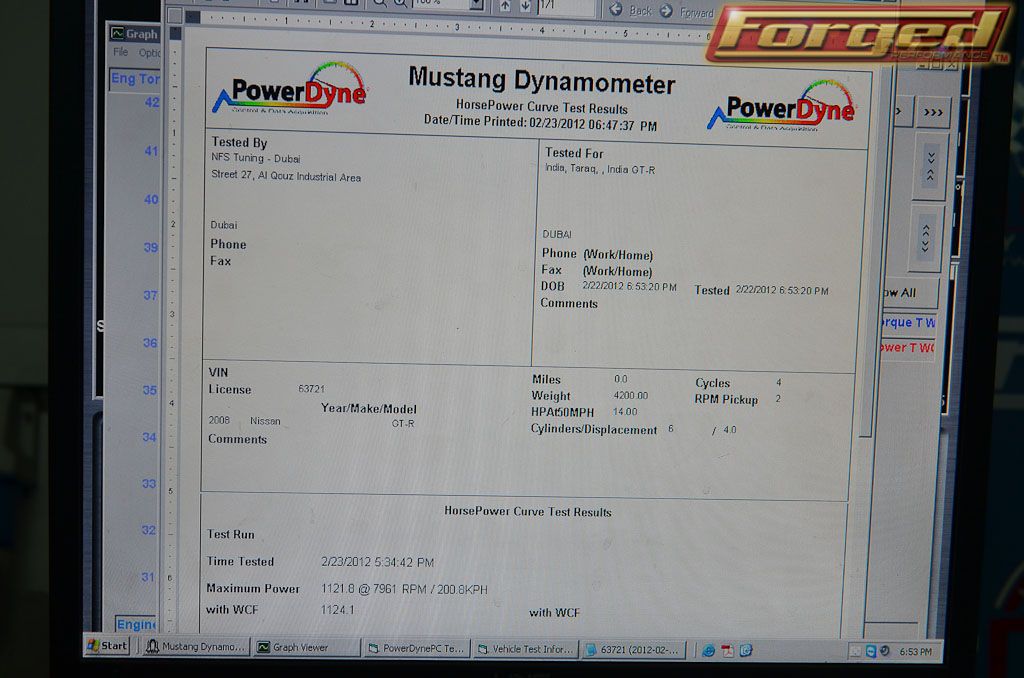 I will try to get dyno graphs up, but the printer isn't working, nor is a way to save it electronically. I wanted to thank
[email protected]
, the rest of the Forged team back in Atlanta, and of course, Ali, Joker, Tarik, Mohammed, Saaoud, Khalid, Ahmed, Zayed, and the countless others that have helped and extended the warm hospitality during our visits.
Stay tuned for an epic video recap that I am sure you will all enjoy! For the next trip...I have only two words for you all: Yas Marina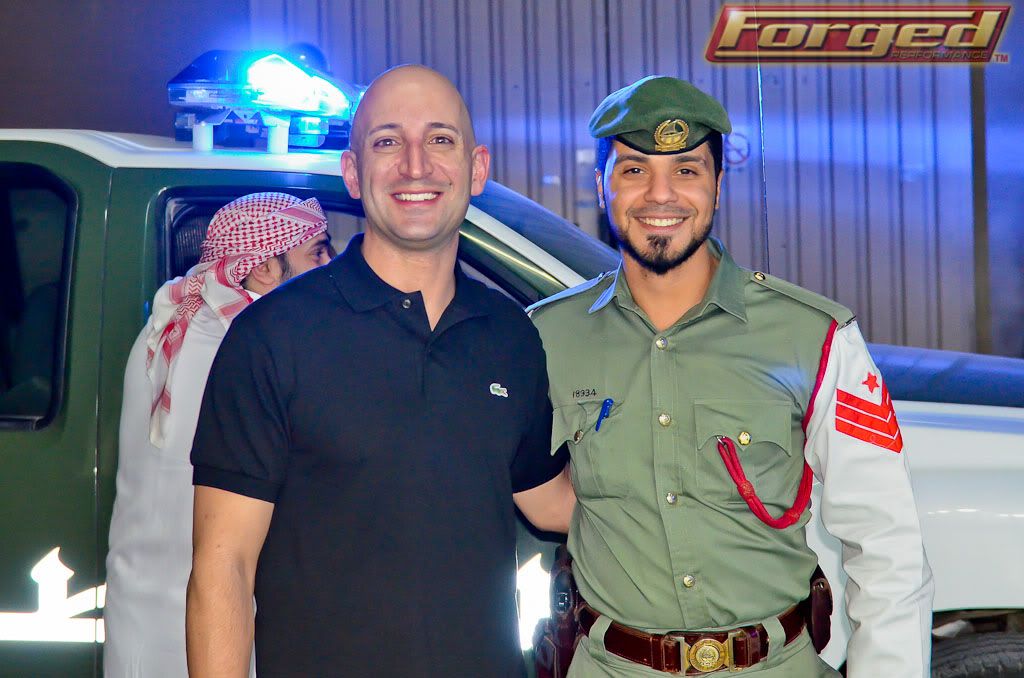 3/1/12 Video done!