Lately, we've gotten quite a few requests to organize a Group Buy on the popular GTC Titan 102mm Exhaust. As you may or may not know this exhaust comes with a stainless Y-pipe and Titanium Cat-back. We've installed just about every exhaust available for the GT-R, and the GTC is our favorite; perfect for everything from stock to a massive turbo setup. Forged has put a package together that you are really going to like. This system features a full 4-inch mid pipe designed with minimal bends for maximum flow while retaining a very subtle exhaust note for long distance cruising. But lay into the throttle and the exhaust comes to life! Beautifully crafted with support and strength plates in the right places. V-Band flanges offer a leak-free fit and maximum ground clearance for track or street use. Best of all, you will save about 20 to 30 lbs. of weight. The GTC Titan exhaust tips are simply stunning! - double rolled slash tips, OEM style burnt blue.
Price will be $4595 shipped!!!
Titanium Finish: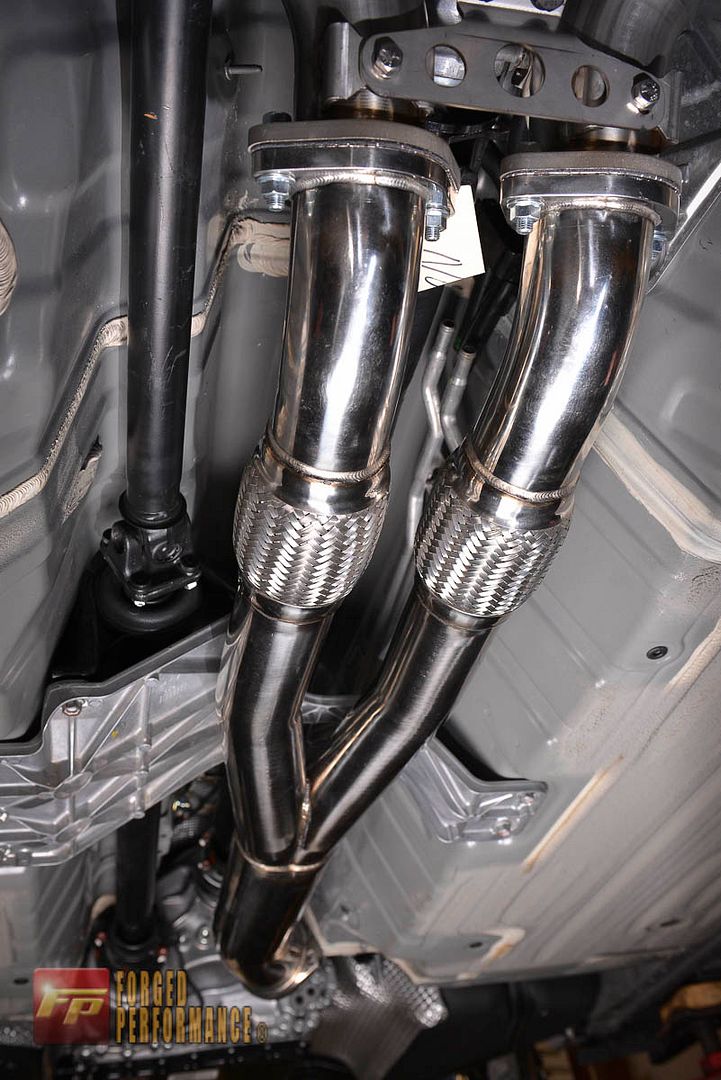 Matte Finish:
Exhaust will be stateside in about 3 weeks, this is amazing deal that you don't want to let pass by!
Video of the exhaust with stock cats: