Looking to feed some more fuel to your beast? We currently have 8 sets of ID1000 injectors and PNP harnesses on our shelves looking for new owners!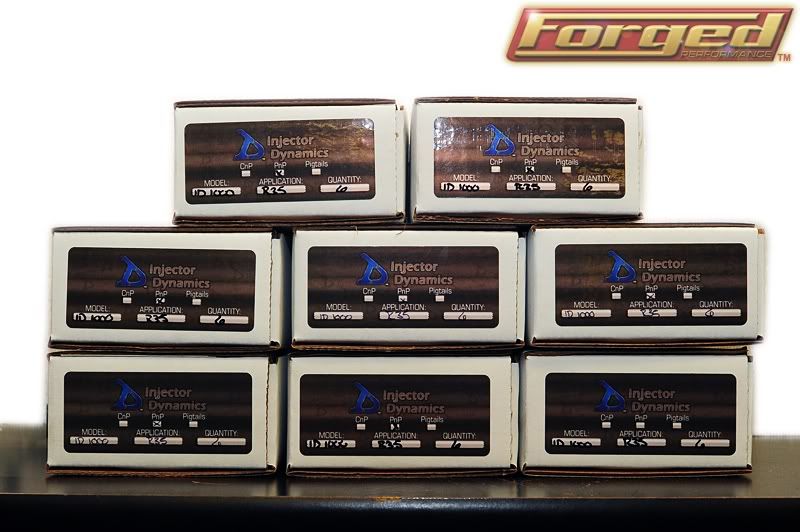 .
All of the Injector Dynamics injectors are high impedance and offered with a plug and play wiring harness, making them a true 100% drop in application. With the most linear flow and best atomization on the market, long gone are the days of sacrificing idle and driveability just to get enough fuel for your modified engine.
Call, email or PM one of the representatives at Forged Performance today for a quote!
Injectors MSRP - $708
PNP Adapters MSRP - $90

770-792-0202