Given that we track test GT-Rs almost on a weekly basis, we tend to uncover weaknesses that may not be known to everyone. When we first started noticing steering column mounting issues, we thought it was just a fluke of some sort and went about our business. But over the course of months, we've seen nearly a dozen GT-Rs succumb to the steering column mounting failure. Obviously, this is a very dangerous and unsettling situation, primarily occurring on cars that are tracked regularly due to the sawing, pushing and pulling forces that most drivers will place on the wheel.
When Sharif, the GM of Forged Performance, experienced this on his 2013 GT-R with only 5000 miles on the odometer, we knew that something had to be done.The OEM steering column and tilting assembly is mounted using some very weak pressed metal body clips. Even when they are very tight, they have a tendency to work their way off the mount, causing the steering wheel and cluster to fall about 3 inches downward into the drivers lap and about 1 inch laterally. Those of you that have experienced this know exactly what we are talking about. So we set out to design a unique mounting reinforcement block that solves this issue once and for all.
These Reinforcement Plates are CNC machined from billet aluminum and include locking nuts and washers for a lifetime fit. They are notched for unparalleled safety and security making it impossible for the column to walk off the mount. Maintaining full tilt and telescoping operation, we designed these pieces so they require absolutely no cutting or modification whatsoever with installation taking approximately one hour. These have been track tested and proven. Any GT-R that plans to see track time should consider this a mandatory safety upgrade.
(Because these pieces are located under the steering column, it isn't possible to photograph the right side bracket but these photos should give you an idea of where they are mounted.)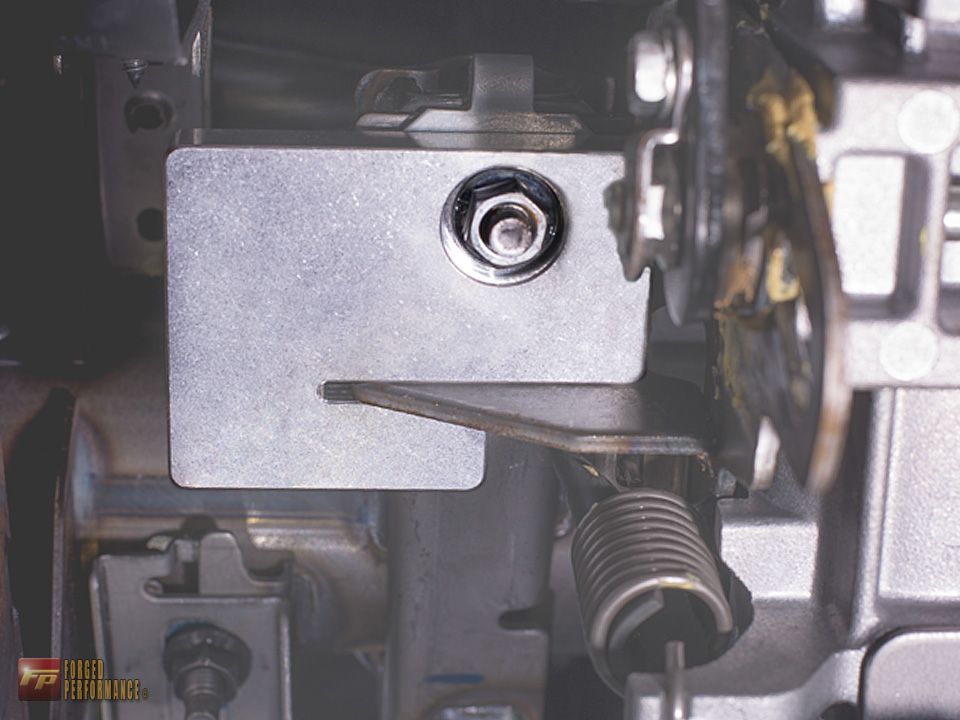 And some detailed product photos. These will also include installation instructions to aid you in this process.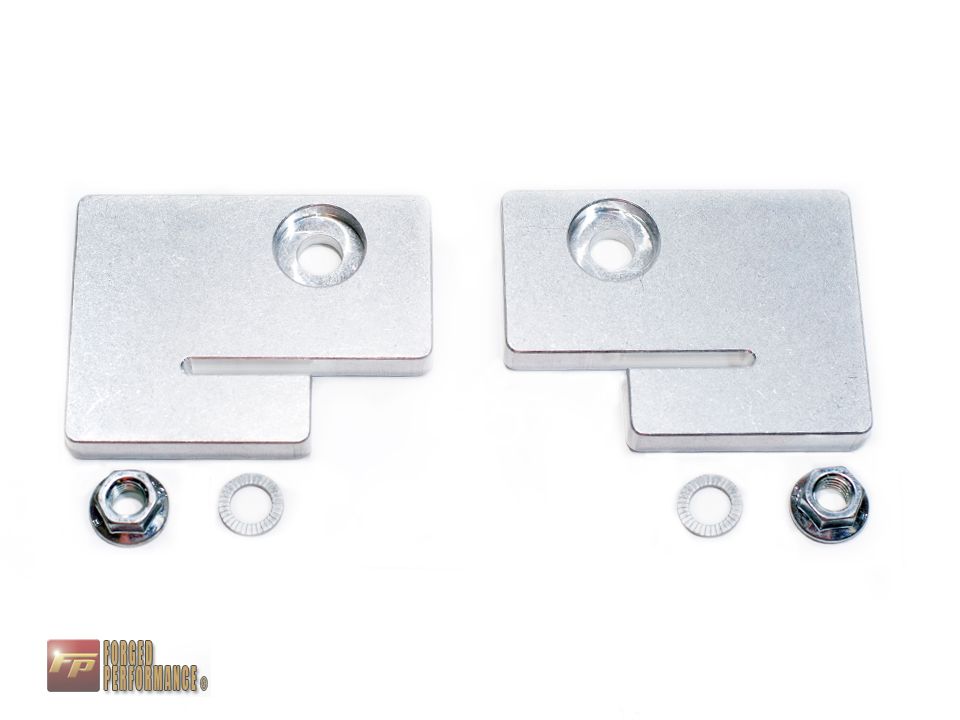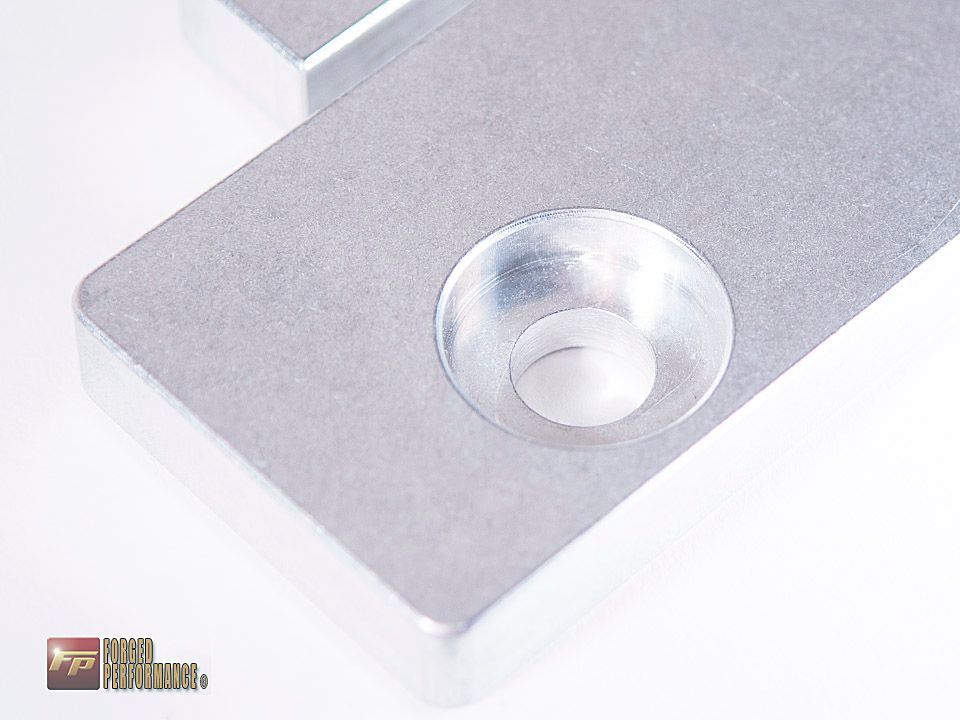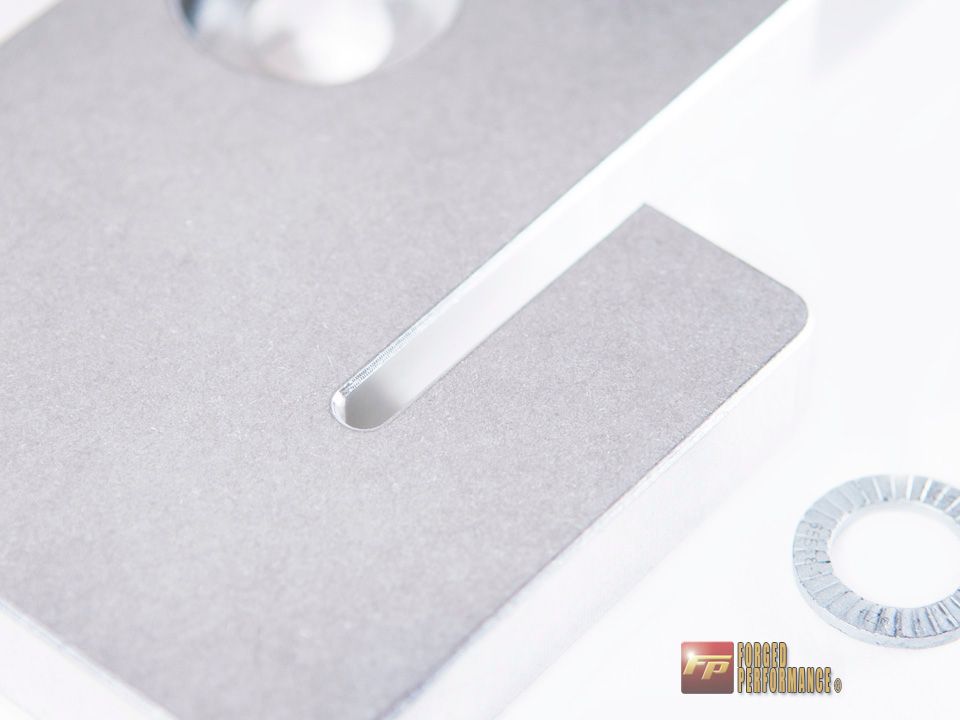 If you have any questions, don't hesitate to ask. We have plenty in stock and ready to go!
PRICE: $99 Shipped
AVAILABILITY: In Stock
Order Here:
http://www.forgedper...cat=2462&page=1
Or give us a call at
770-792-0202
with any questions or to order over the phone!
And what would this thread be without a helpful, how-to installation guide?
Photos to help with the Forged Performance steering brace Installation.
*****

PLEASE INSTALL ONE BRACE AT A TIME IN ORDER TO KEEP COLUMN SUPPORTED

*****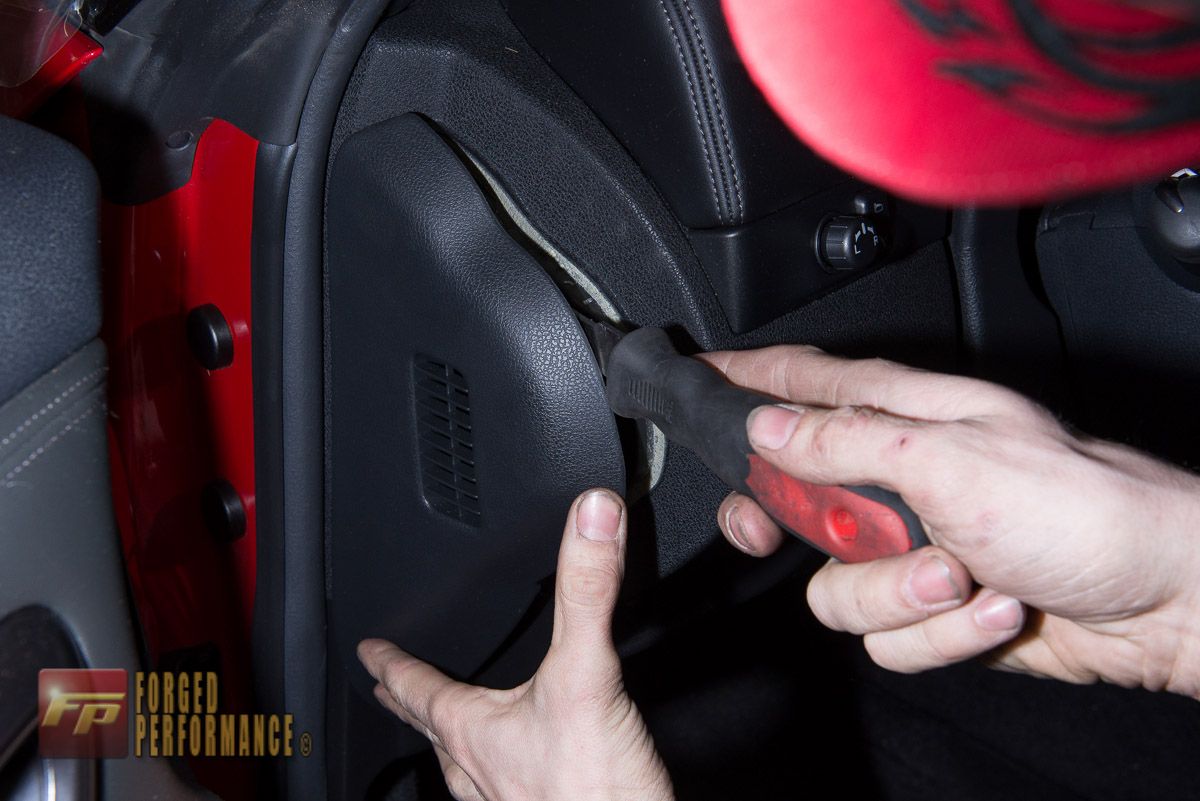 Remove access panel on the left side of the dash. There are four tabs which hold it on.
Remove the (2) 10mm bolts which holds hood latch on to trim panel.
Grab the trim piece on each corner indicated by the arrows. Firmly pull towards the driver's seat to loosen panel.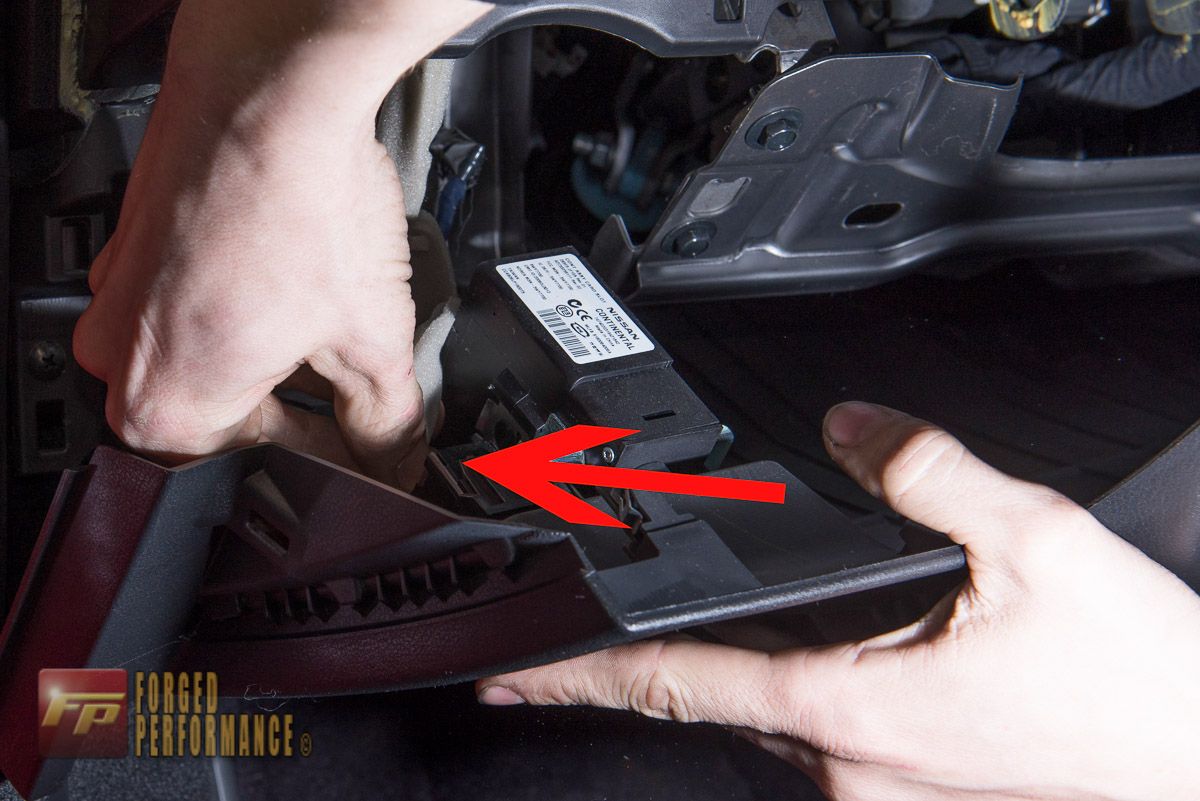 Make sure to unplug all connectors on panel. There are connectors on both sides of the panel.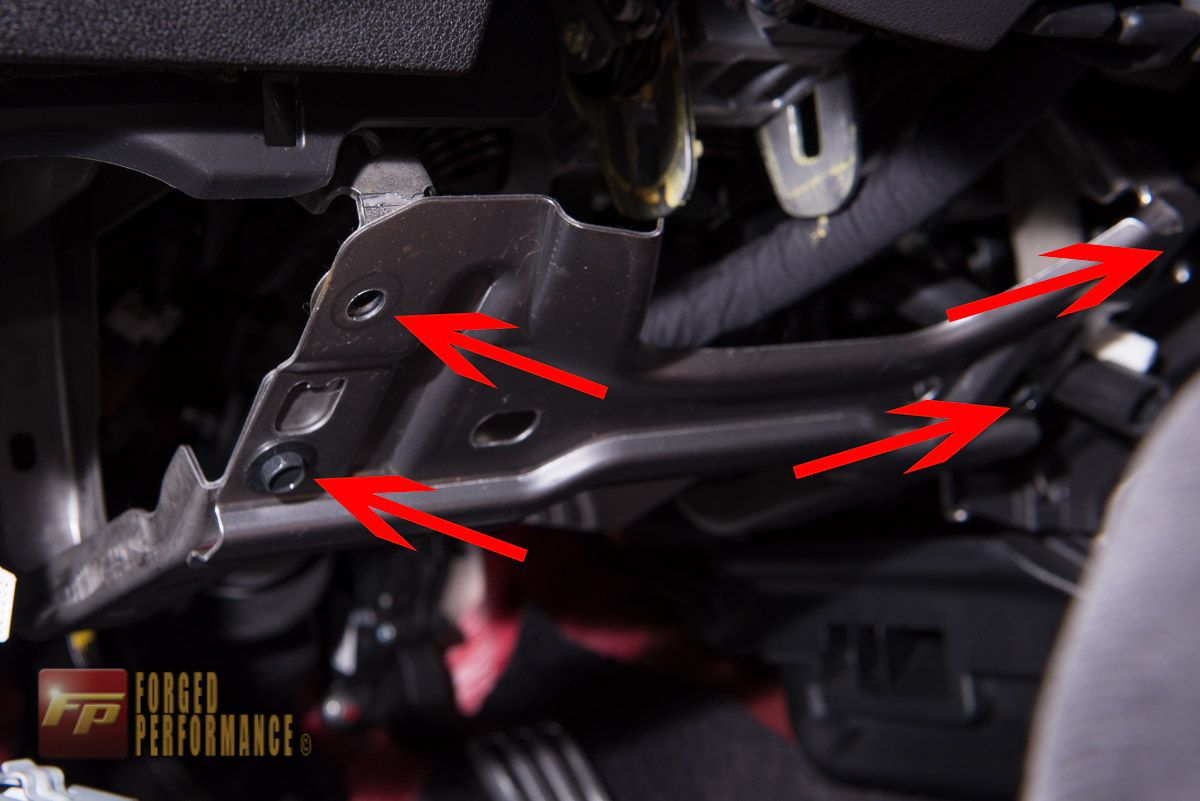 Remove the (4) 10mm bolts, and remove metal bracket.
REMINDER, INSTALL ONE BRACE AT A TIME IN ORDER TO KEEP STEERING COLUMN SUPPORTED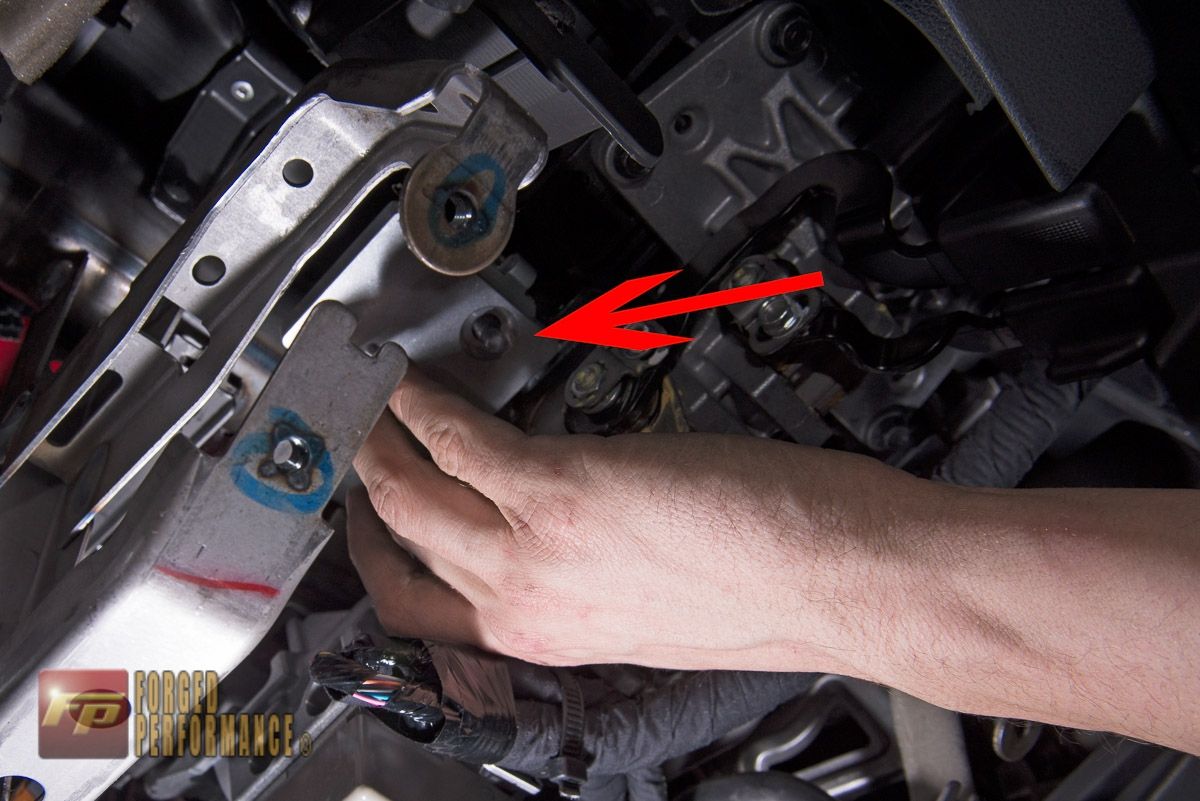 Start with driver side, remove the 12mm nut and washer.
Install Forged Performance steering brace and tighten with supplied bolt and washer.
After completing drivers side, only then move to passenger side.
****
KEEP ONE SIDE ATTACHED AT ALL TIMES!****