2004 Corvette C5 Coupe
Low mileage (less than 45K)
$36,000 OBO
Cell: 571-426-3040 and
[email protected]
Everything works - awesome performance and drivability with great street manners in stop and go traffic. There are no error codes, and it passes state OBD-II emissions.
Al extra parts, e.g., filters, brake pads, rotors, lug nuts, manuals, service records, & receipts go with the car. I have original tune and current tune files (HP Tuners) on CD.
$22,500 Kelly Blue Book (KBB) and NADA Guide
$07,500 SCCA/NASA Certified Roll Cage & Fire Suppression System
$10,000 "New" LS2 403 forged racing engine
$05,000 CCW wheels (2 sets) +.... see items below.
Basically, a street legal race car that will crush a C6 Z06 on the road courses
Serious buyers only: I'll take you for a ride and go over all the details and etc.
Approx. 525 RWHP / 485 RWTQ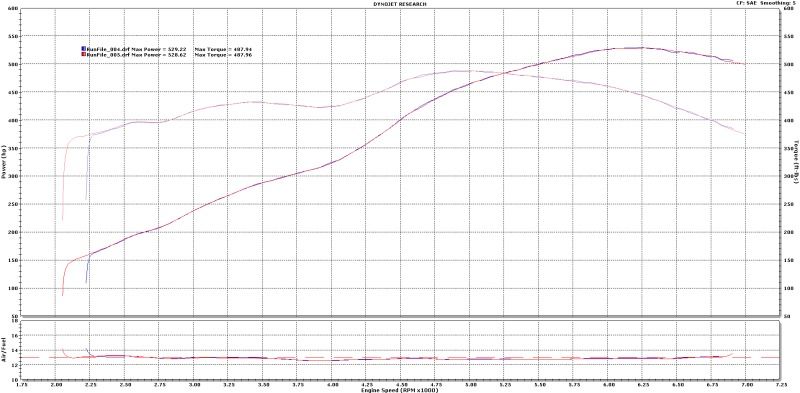 My friend in a C6 Z06 chasing me around the VIR full course circuit for a couple laps:
Here's a list of the items:
(1) Engine: (Less than 3,000 miles on the motor)
LS2 403 Forged Engine (built and tuned by Ed Hutchings, Hitech Tuning)
AFR 215 Mongoose Heads (Port & Polished by Tony Mamo) - $2,400
239/243 .612/.617 113+3 Camotion Cam - $350
PAC Dual Valve Springs with Titanium Retainers - $300
7.400" Chrome moly Hardened Pushrods - $125
Yella Terra Ultralite 1.7 Roller Rockers - $535
FAST 90 Intake Manifold - $875
GM LS2 90 Throttle Body - P&P by Vengeance Racing - $900
Callaway Honker Cold Air Intake (CAI) - $375
C5R Timing Chain - $275
ATI 10% Pulley - $350
42# Flow Matched Injectors - $225
(2) Cooling:
DeWitts Performance Aluminum Radiator - $545
Canton Racing 3 Quart Oil Accusump System - $1,000
GM T1 Transmission Cooler - $1,000
GM Z06 Power Steering Cooler - $150
AMW Oil Catch Can - $75
Tinted Windows - $125
(3) Drivetrain:
RPS Dual Disc Clutch with Aluminum Flywheel - $1,300
RPM Transmission "Level V" MN6 Transmission - $2,900
DTE Stage 2 Micro-polished 3.42 gear set with 300M HD Output Shaft - $2,200
MGW Billet Short Shifter - $360
(4) Exhaust:
American Racing 1 ¾" Stainless Steel Long Tube Headers - $1,750
GHL Stainless Steel "Bullet" exhaust system (Cat-backs) - $1,100
(5) Suspension and Brakes:
LG Motorsports GT2 Adjustable Coilovers - $2,000
LG Motorsports GStop 6 Piston Brake Package (Front Wilwood Calipers) - $1,550
Phadt Camber Kit (Extra shims included) - $200
GM T1 anti-sway bars - $1,100
Speed Bleeders - $50
SS braided brake lines - $125
Front Brake Cooling Ducts - $150
(6) Wheels and Tires:
CCW 18x10 and 18x11 C14 (Black) with Falken Azenis RT-615 tires
CCW 18x11 and 18x12 C14 (Silver) with new Hoosier R6 tires [Tires $1,400]
ARP wheel studs - $125
(7) Interior and Safety:
SCCA/NASA certified roll cage by Piper Motorsports
Fire suppression system (engine, driver & passenger, and rear fuel tank)
SPARCO EVO 2+ Race Seats (Driver and Passenger) - $1,650
SCHROTH 5-point Harnesses - $325
Air bags fully functional
Fire Extinguisher (passenger floor mounted) - $125
Phoenix Racing Front and Rear Folding Tow Hooks - $120
Equipped with Heads Up Display (HUD)
Autometer Ultralight Gauges: Oil Pressure, Fuel Pressure and Transmission Temperature - $1,000