If you guys got a little bit of time, id like to share my personal story with all of you. This is the tale of having some of the best friends a guy could ask for and some good luck (or karma) on my side.
Back in June, I had the pleasure of being invited to the 2013 Nissan GTR Experience at Monticello raceway. This was the first time I was able to take my GTR to a real road course so i was super stoked in being able to do some real track racing. Since picking up the car in June 2011, this was a golden opportunity to get out there and learn how to really drive the GTR as it was intended with the help of the Skip Barber instructors. Plus also meeting alot of really great GTR owners, I had an absolute blast at Monticello. But what really made the day was being able to meet the legend himself, Kazutoshi Mizuno.
Meeting Mizuno-san was an absolutely amazing experience. Being able to meet and talk to the godfather of the GTR was the icing on the cake to an already awesome day. Since I knew my chances of meeting him again in the future were slim, I had to get some of my personal belongings signed by him. These items included my 2012 GTR and two, 2012 GTR posters. One of them is seen here in this picture: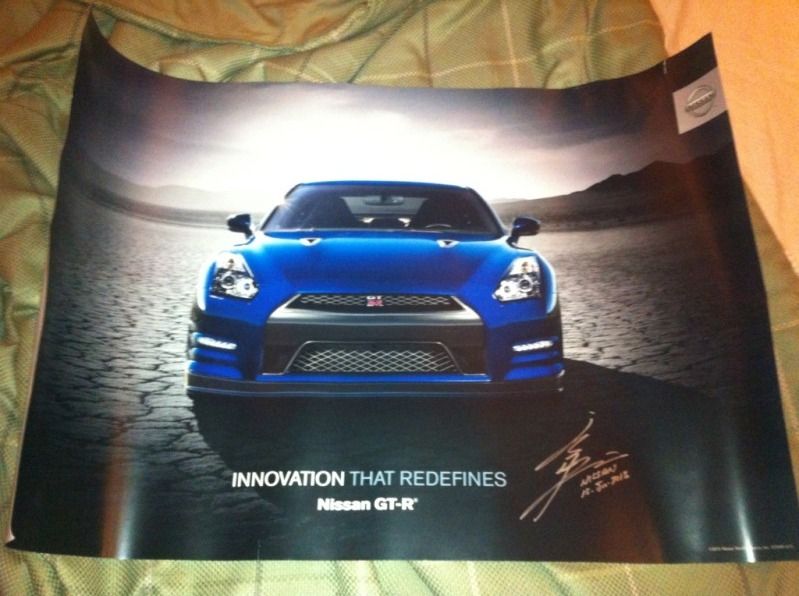 After the event, with my posters in hand and a load of GTR goodies, I went home with a big smile on my face. I happily hung one of the signed Mizuno posters on the wall in my room. Since i had two posters, i decided to do a poster give-a-way on Nagtroc and gave it to a lucky GTR forum member/owner. If you guys dont remember the contest, this was the thread back in July
http://www.gtrlife.c...__fromsearch__1
.
With the one Mizuno signed poster left in my possession, it was arguably one of the coolest items I had in my room. Whenever guests visited my house, they would often ask who's signature it was and id explain my personal experience with the "boss". For a few months i really got to enjoy the poster on my wall, until the worst happened...
October 28th-29th. 2012. Hurricane Sandy.
Most of you probably dont know, but i currently live on one of the beaches in Staten Island. During Hurricane Sandy, the entire lower level (basement) of my house was wiped out by the raging ocean surge: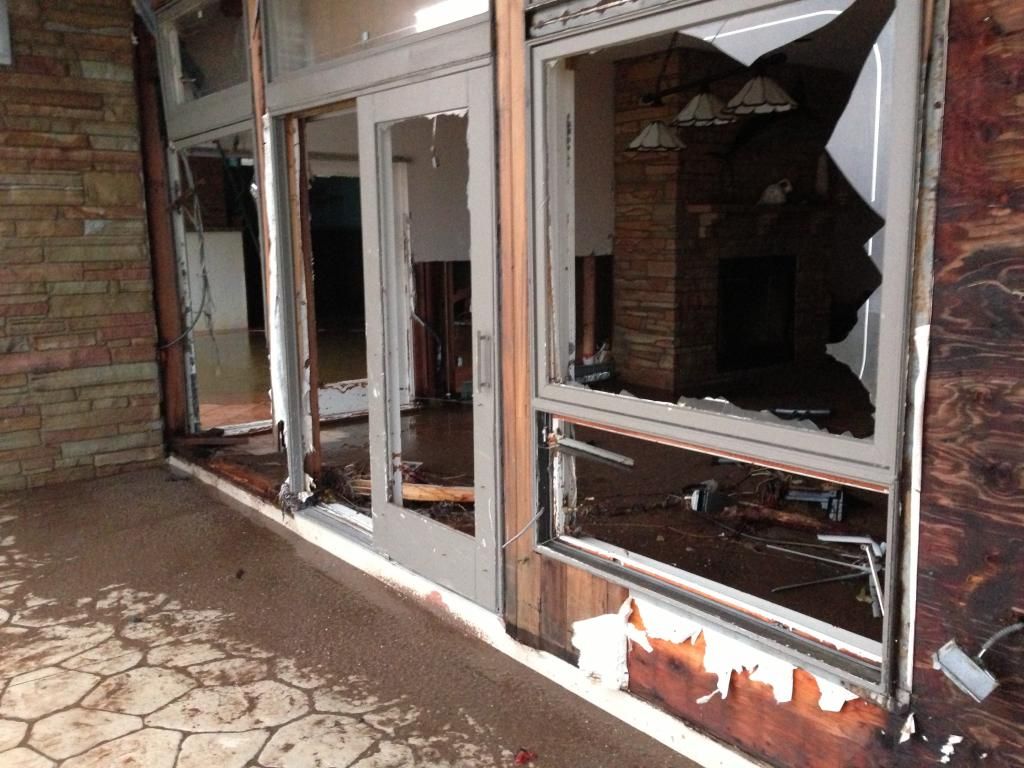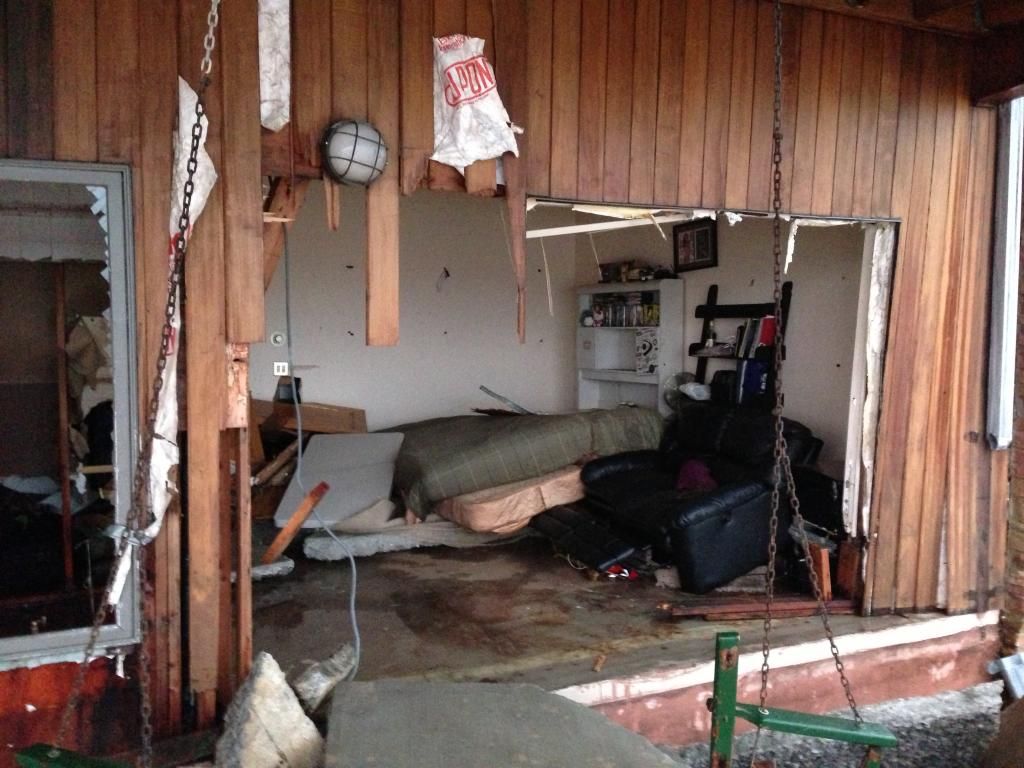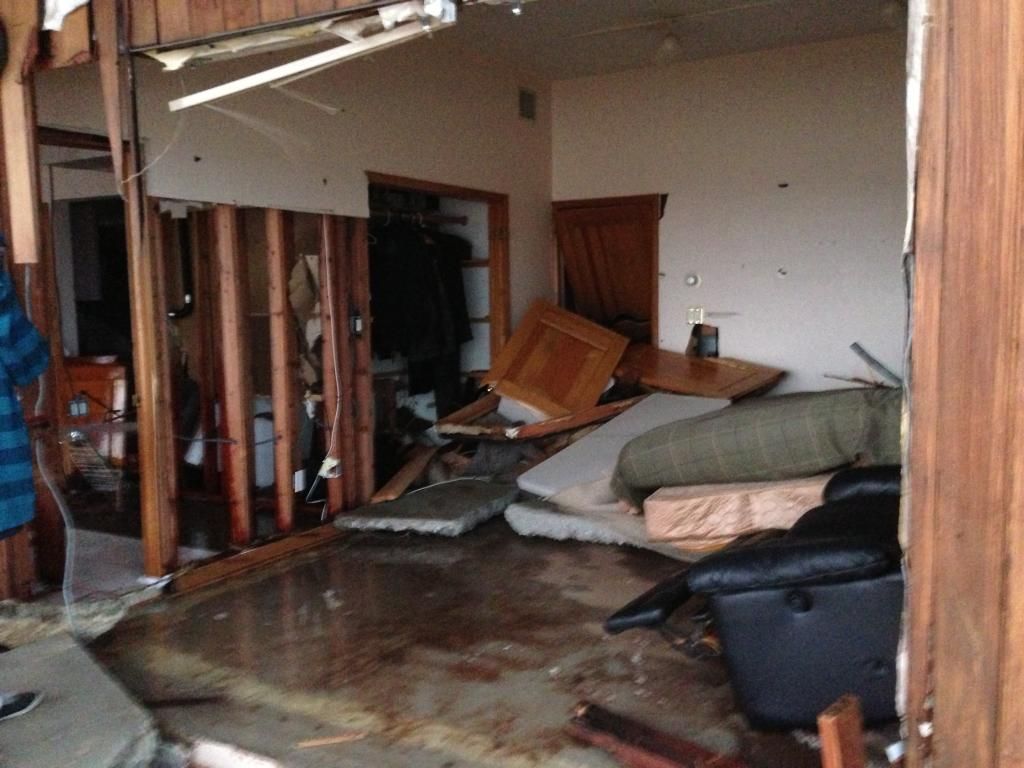 My room's wall was completely blown out by the ocean water. My clothes, my photos, dvd's, electronics, magazines, were all destroyed. Along with some roof shingle damage on the GTR, it really sucked.......But the one items that i loved the most was the signed Mizuno poster on my wall. When i came back after the hurricane, the wall where the poster was hanging was gone...no sign or trace of it. Dont get me wrong, I was happy that my family and I were able to evacuate safely and that we are financially secure to replace all the lost belongings....but losing the poster was a real bummer.
As time past, we slowly started to rebuild the house. I told my good friends about how my house was destroyed and how i lost the signed poster. I figured id never get another poster as cool as that one so i ended up forgetting about it as I had to concentrate on fixing my house.
Fast forward to today, my good friend Joe calls me over to his place. Ive known Joe for a long time and we often went out to get coffee and bs about cars. He hands me a cardboard tube and tells me to open it. I asked him what this was and he replied that it was a gift for me from him and my other friend Chris, who does photography and prints. I open the tube and to my surprise, these were inside it:
A Mizuno signed R34 GTR Z-Tune poster
And another poster of my car aslo signed my Mizuno!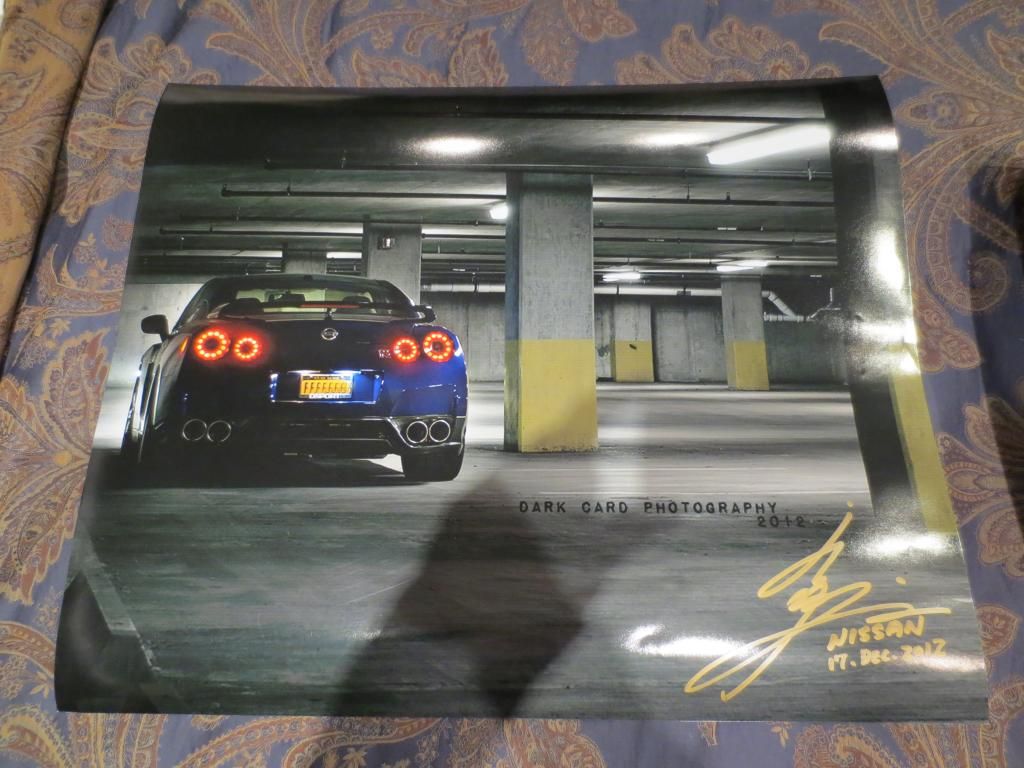 I was absolutely thrilled! I couldnt believe my friends were able to contact a representative of Mizuno-san and get two posters signed by him! I didnt think Mizuno would take time out of his day to respond to my friends request and get these awesome gifts for me. My friend tells me the whole process took about a month of exchanging emails and shipping of the posters and it was well worth it. So in conclusion, Id like to thank my friend Joe and Chris for getting these for me and Mizuno for signing them! Ill be sure to frame these asap.
Life has its ups and downs, but good karma with a little bit of good luck can go a long way. Thanks for reading my story! (also sorry for the long post!)