Discussion Starter
·
#1
·
GPP SPL CNC Machined Combustion Chamber Cylinder Heads
We have found that the factory cylinder heads has quite a bit of variance in volume from chamber to chamber and left to right bank due to the casting. We offer CNC machined combustion chamber to match each combustion chamber for the perfect balance from cylinder to cylinder and from left to right bank and improving the chamber design for optimal combustion for responsive and high power engine. Each cylinder heads are scanned and digitized to properly machine the necessary area for perfect combustion chamber. The CNC program was designed by an engineer who has over 20 years of experience building and machining race/high performance engine and cylinder heads for well known JDM tuner's cars to GT race cars.
$2600 with core exchange
This service includes
CNC machined combustion Chamber
CNC valve seat cut
Resurfacing
We can also offer ported and big valve combination for extra charge.
for GReddy Engine Program Info click here
Scanned data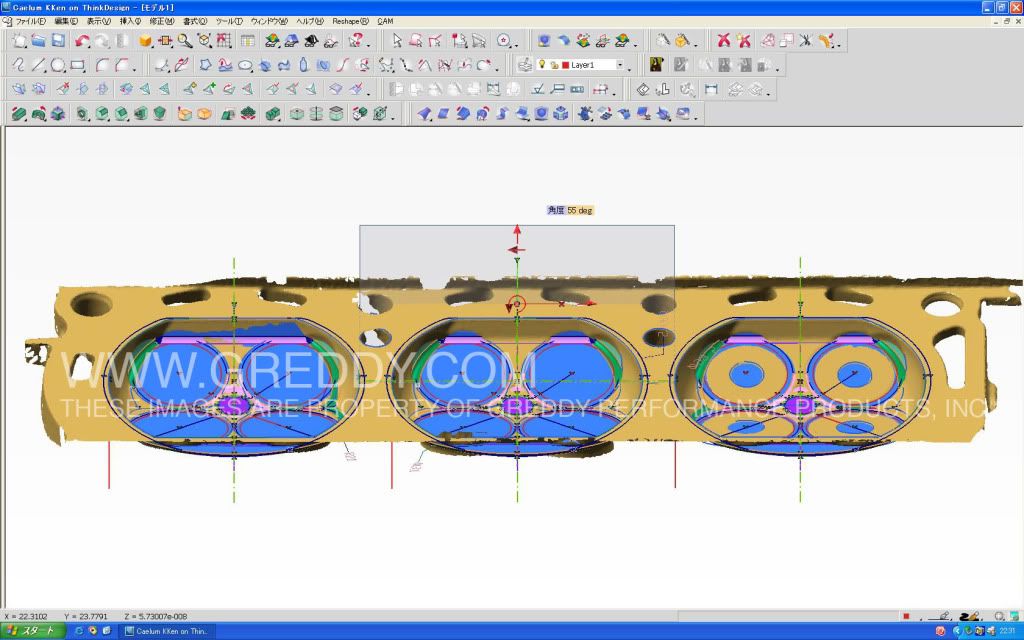 Finished head(left) comparing with before machining (right)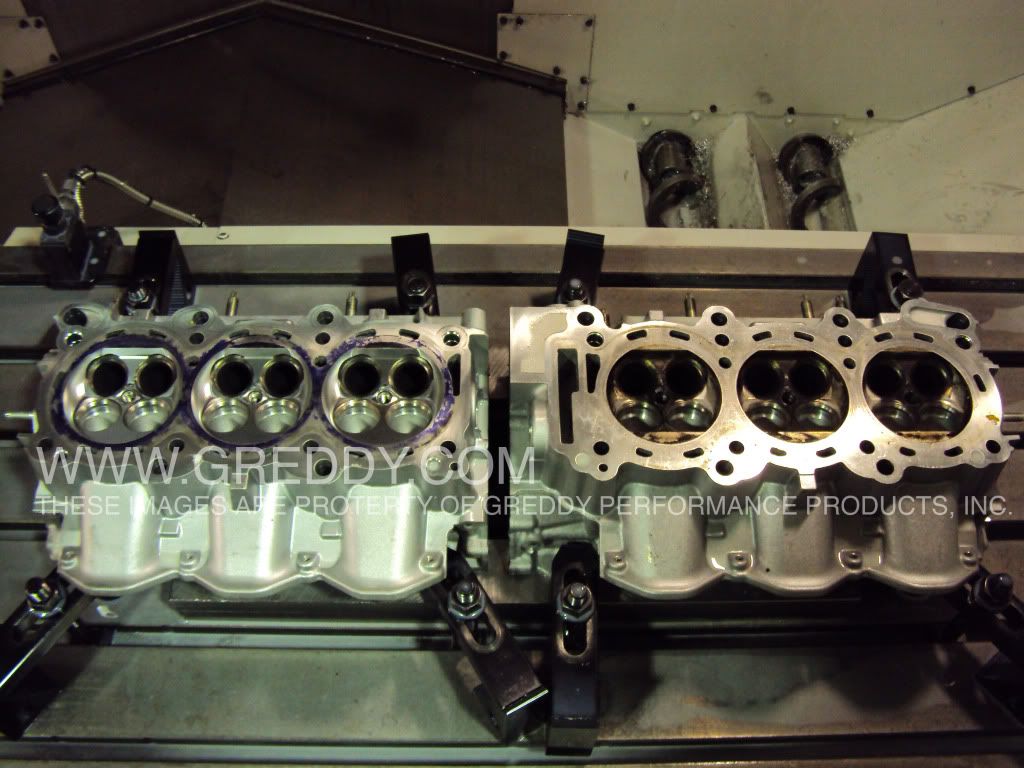 One with squish removed on the intake side
Before