Discussion Starter
·
#1
·
GTC 750R Power pack
Spec:
ENGINE/POWER UPGRADES
GTC 90mm titan race exhaust system
GTC titan 90mm y pipe
GTC 80 mm front de cat pipes w/ Zircotech coating
stage 3 hybid ihi/garret gt30 ball bearing turbos..ported manifolds..uprated garret actuaters
larger compressor wheel..inducer 52mm exducer 72mm..larger turbine of 54 mm
1000cc id injectors
HPX maf sensors - in testing but our current intakes are not maxing out on these tubbies
twin 255 lt fuel pumps uprated fuel lines
fuel lab adjustable fuel regulator/ braided lines
GTC 80mm air maf pipes - prototype in testing
90mm k&n cold air induction system. (to be changed for ITG GT-R intakes)
GTC bar and plate intercooler
80mm intercooler hard pipe bov removed
GTC Big capicity Radiator
two port seperate breather system/braide hoses. jic fittings /seperate tanks
polished inlet manifold
alloy power steering tank
alloy radiator expansion tank
alloy race spec water radiator/running liquid cool water mixture
GTC 14 plate clutch system & steel plates & shims
Proto gearbox cooler (water type model) inc additional radiator)
mech cir clips fitted to all major gears
Pentosin tranmission oil
alloy gearbox sump(extra capacity)anadised blue
alloy engine sump anadised blue
10/60 Castrol Edge oil
COBB Tuning AccessPORT NIS006 - for tcm relearn, not tcm maps yet
GTC custom tune
Today we headed straight to our local Dyno for a power run. Although we do not like dyno's and map for the road we decided a power run then hit the black dyno santa pod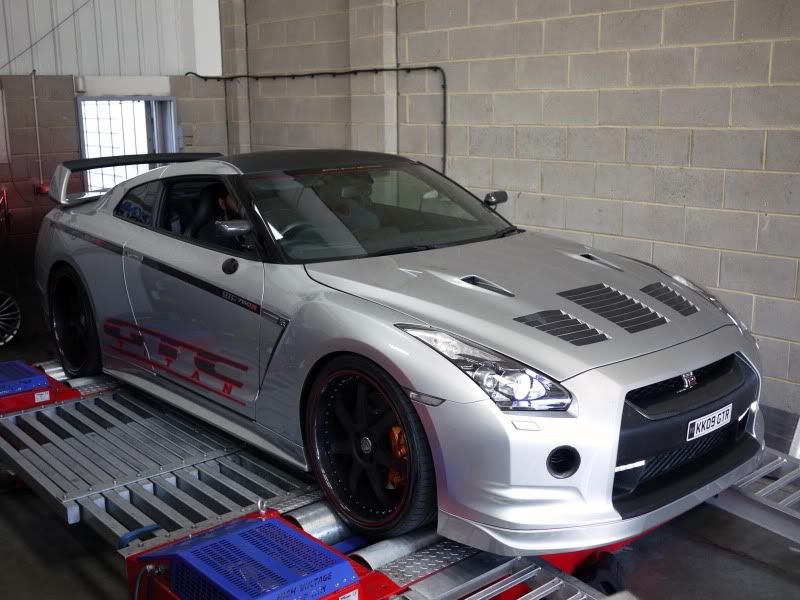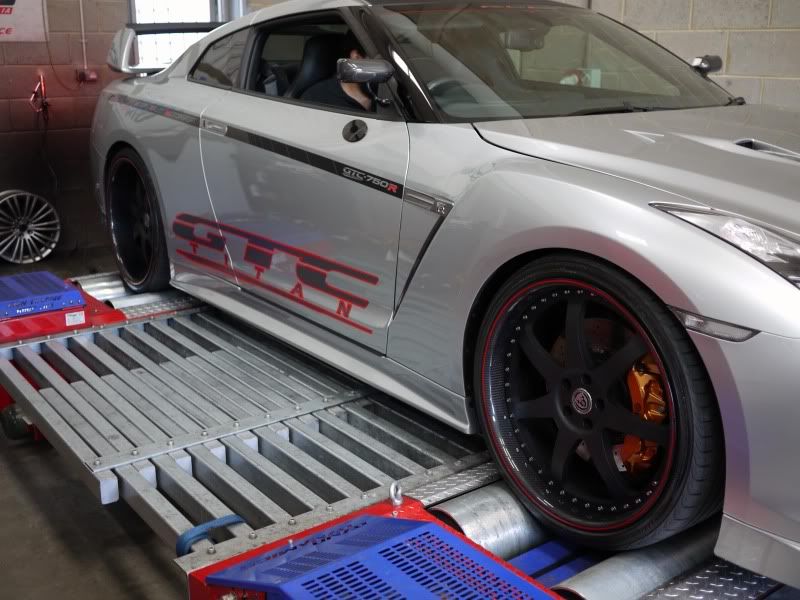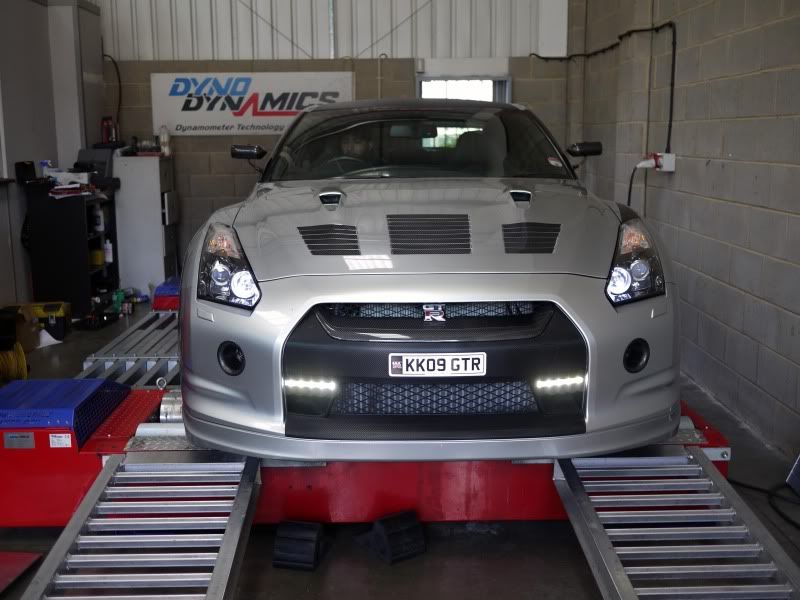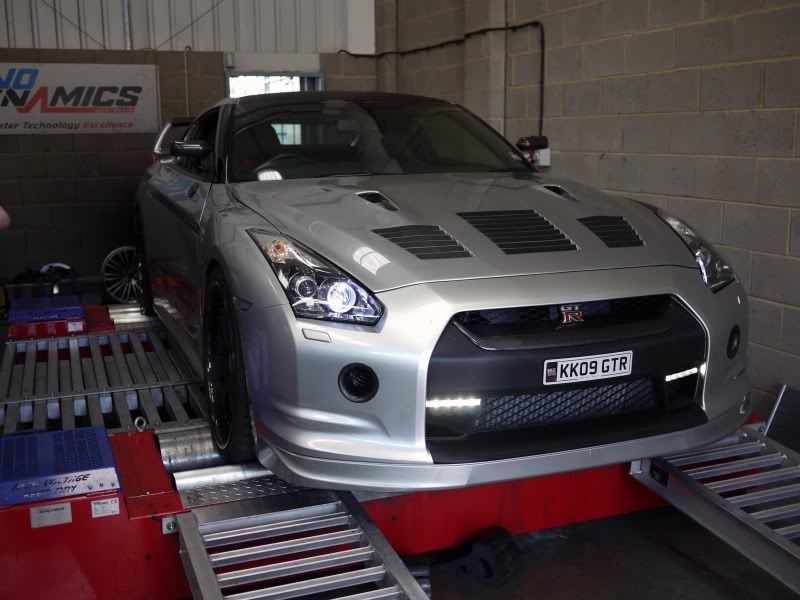 750 foot pounds of torque. 735 hp. I will post up later comparision graphs vs stock & vs stage 2 remap dyno power graphs, but we had to dash out to drag strip.
Arrived at pod 11.30 am, very hot 30'c
We ran using road legal Toyo R888's. Next time sticky tires is a must as we had wheel spin in first few gears on some runs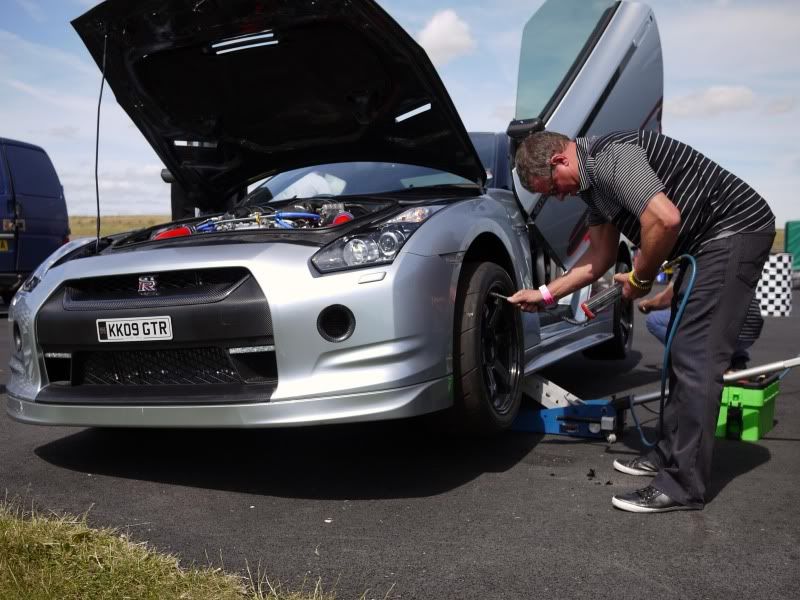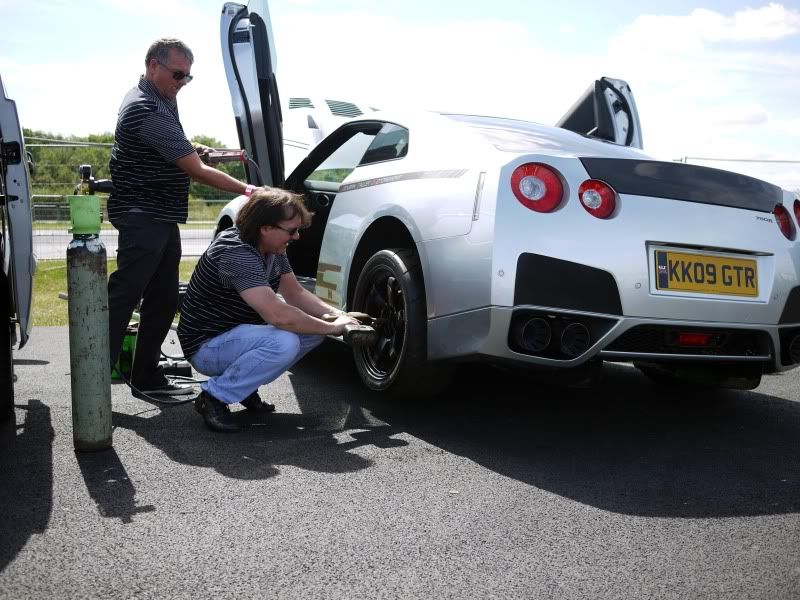 Dymags on stand by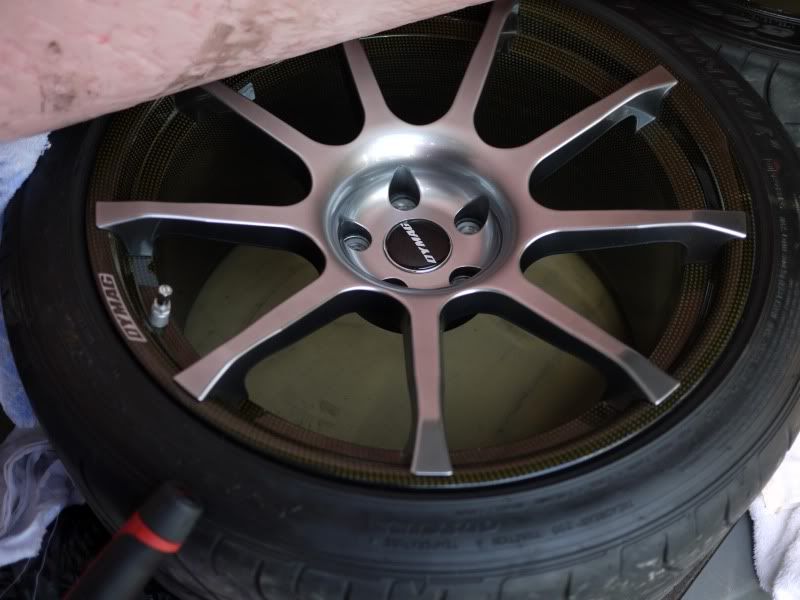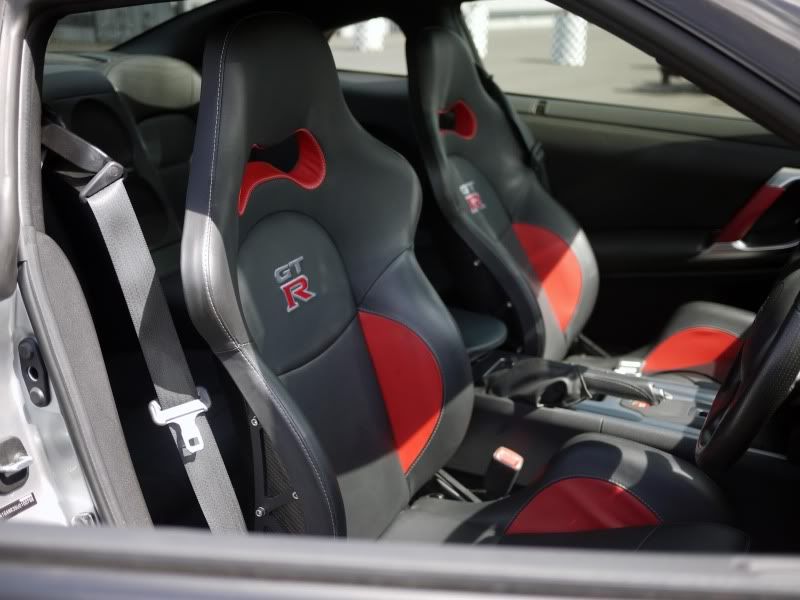 stunning light weight Cobra seats with GT-R logo's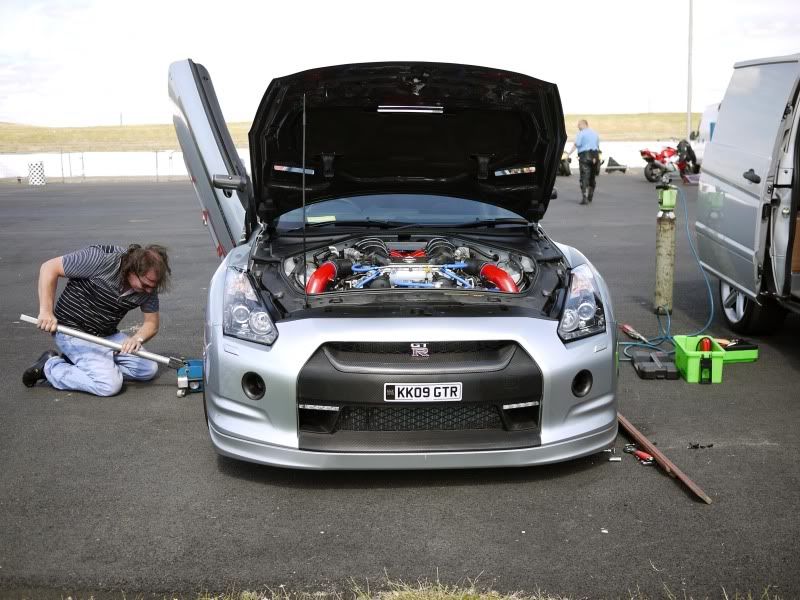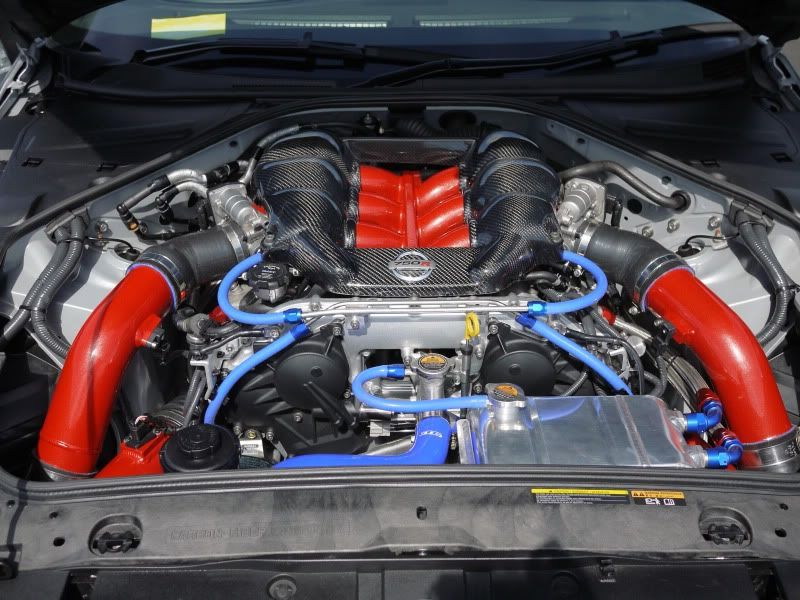 80mm pipes with NO BOV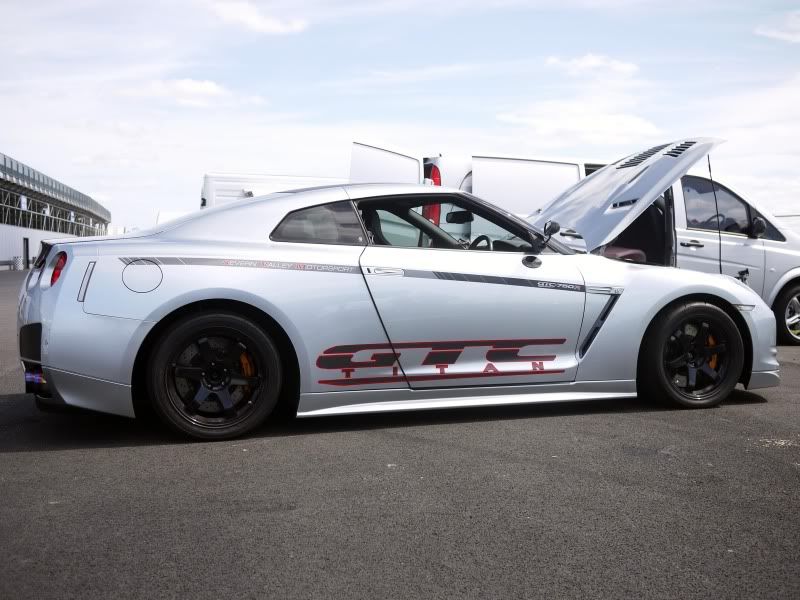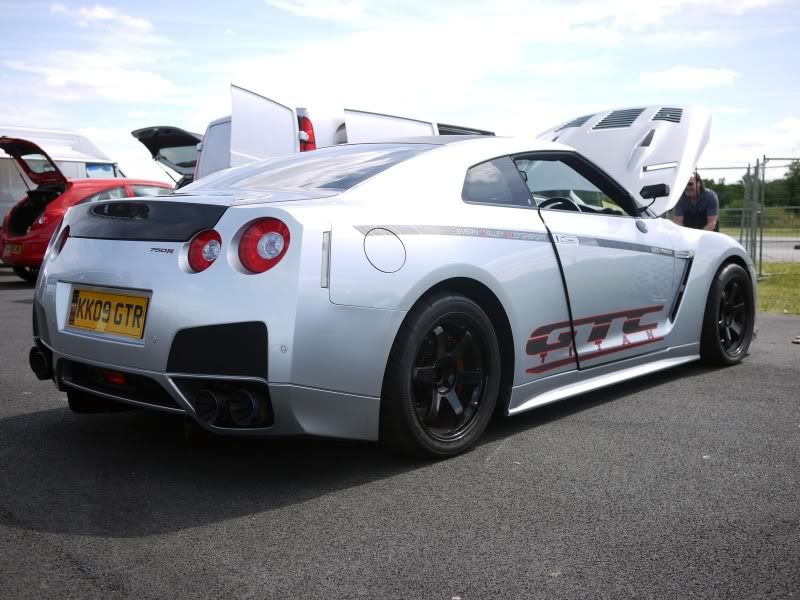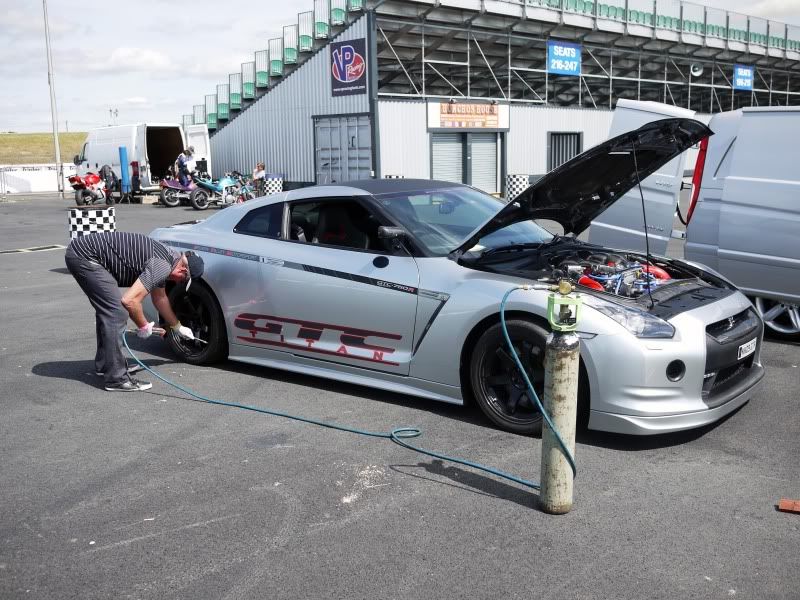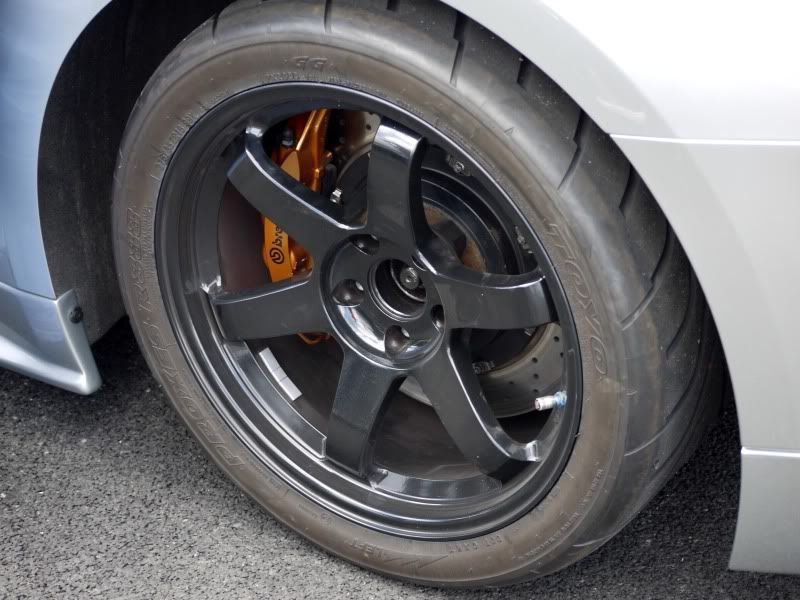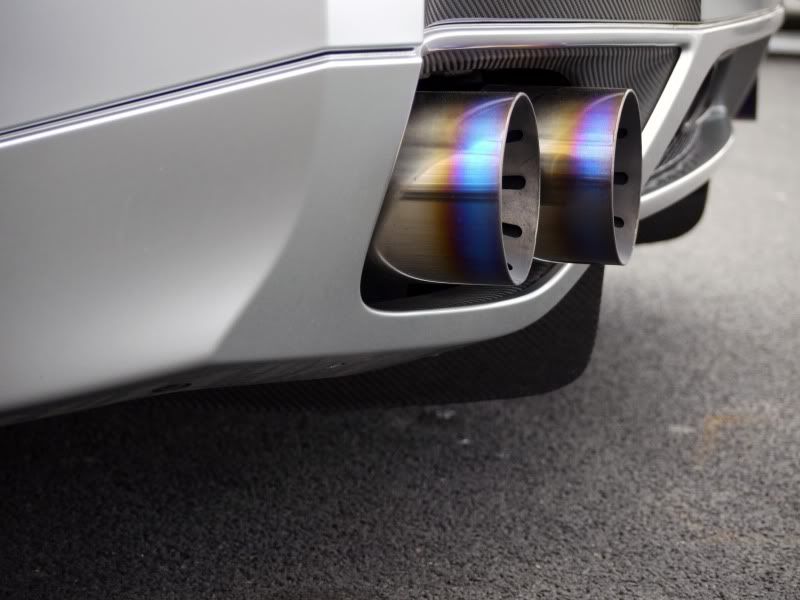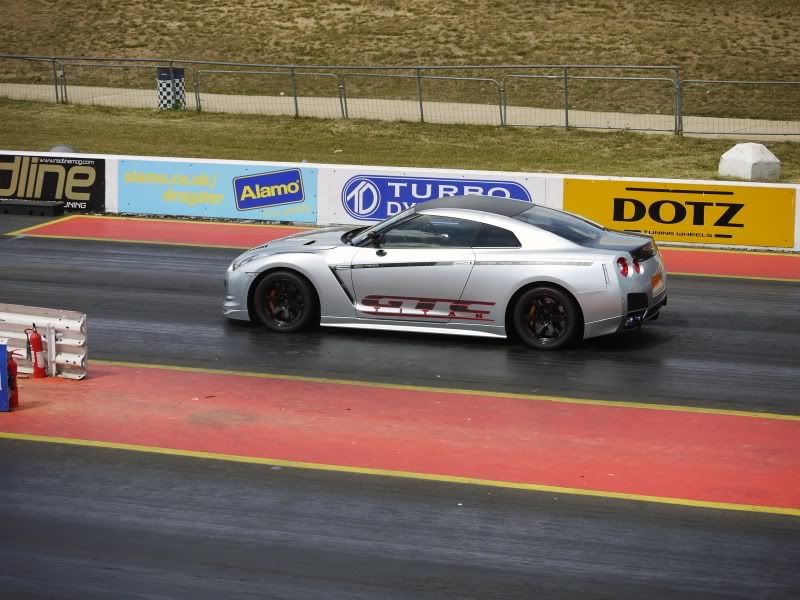 We did 4 shake down runs. 10.3 @ 137.8, 10.3 @ 139 !!!, 10.3 and a 10.4
More to come. Joe & Thistle @ Cobb Tuning have cracked the launch control. we can raise the rev limit launch and increase the clutch temp protection. One of our EDM guys was able to test it out yesterday JF04B tcm map but for some reason wouldn't flash on our TCM.
Some info about new GTC parts
New GTC Marston core Intercooler + 80mm Pipes no bov + GTC 80mm Intakes w/ ITG Filter + GTC radiator
R35 GT-R GTC Marston Core Bar & plate intercooler
This new intercooler will by far out perform the standard intercooler design and in the larger capacity gives no extra pressure drop to standard, the core itself comprises of a bar and high specification fin that is also visible inside the core, this design will allow maximum heat dissipation from both the external and external fin giving unrivalled performance.
The reason that Marston's cores are so efficient is due to the fact the core fin content on the outside is the same as the inside, this helps dissipate heat more efficiently than any other core this is also patterned technology to aerospace so nobody else can copy it. The new GTC R35 Intercooler offers a 30% increase in surface air contact over standard, offering a total cooling package that is more than 25% efficient over the standard Intercoolers fitted to the car from the factory. Weight improvement OEM Stock 9.6kg GTC 8.2kg. This special cooler is known as 'bar and plate' and has been designed with a keen knowledge of thermodynamics. These are not the cheapest but are certainly the best in our opinion. These coolers are 100% comparable to Secan coolers ($25,000) but at a fraction the cost! Any of the intercoolers on the GT-R market will work to a few degre's or another, what separates the Marston core is that it can keep the temps down when it's really needed, on the track or long hard Autobahn runs. Where the ECU will have to be pulling timing to keep temps down, the Marston can keep things cool and therefore the engine giving full power. Overkill for stock tune GT-R, but absolutely necessary for tuned hard use applications. The GT-R ECU will start to pull timing as IAT go up, from early tests with a stock cooler, on a 20 deg C day at WOT (120+mph) the IAT goes up to around 56 deg C, this will result in 7-degrees of ignition being pulled, which is circa 25hp. Our bigger Intercooler keeps the IAT below 37 deg C meaning keeping all the power with no ecu ign timing pull. massive intercoolers don't work, it's all down to core efficiency and air flow. Our coolers will have the same pressure drop as the standard fitment.
With 80mm Pipe work. No bov. Beautiful end tanks
Cores made in UK
HS Marston - Welcome
All Aluminium tanks that are fitted are made from High quality aircraft grade LM6 Aluminium.
Intercooler specification
Type - Bar & Plate
Core depth - 97mm
Core width - 658mm
Core height - 240mm
Max working pressure - 16 bar
Max working temperature - 180 degree C
Option 1 kit contains the following:
Re core Original coolers
Option2 kit contains the following
1 off 600mm x 400mm x 70mm front mount air to air intercooler (keeps original Plastics)
80mm Aluminium & Silicone pipe work from intercooler to throttle bodies
Option 3 Kit contains the following
1 off 760mm x470mm x97mm front mount air to air intercooler
80 mm Aluminium & silicone pipe work from intercooler to throttle bodies
Aluminium ducting to suit
Option 4 Kit contains the following
1 off Marston core 760mm x470mm x97mm front mount air to air intercooler
80 mm Aluminium & silicone pipe work from intercooler to throttle bodies
Aluminium ducting to suit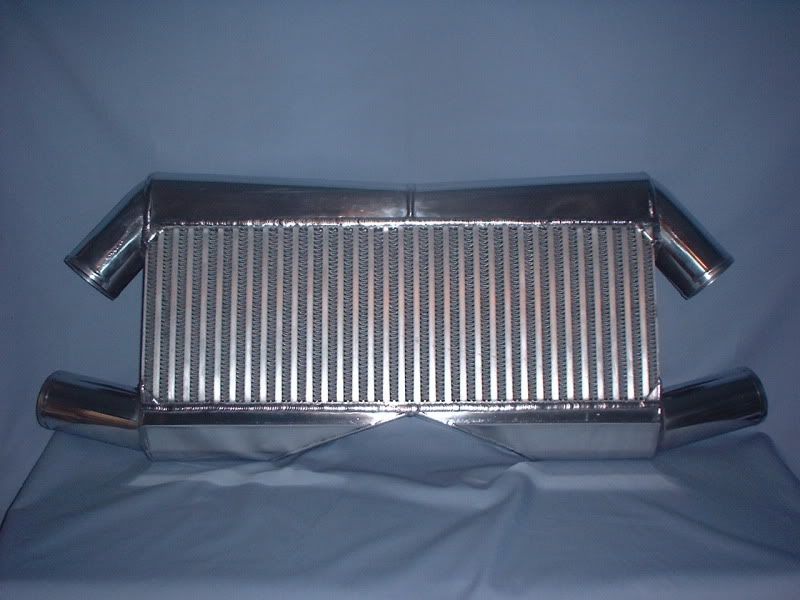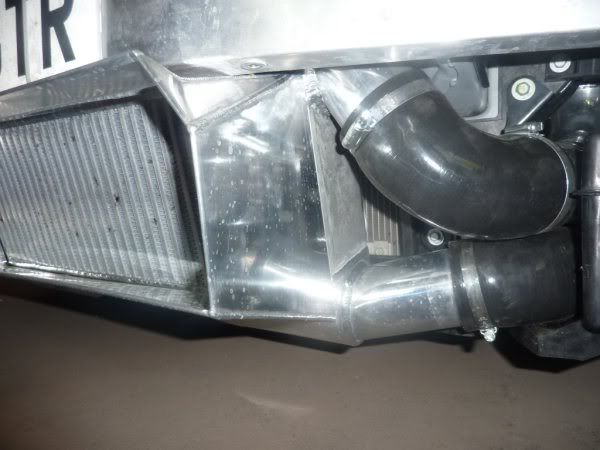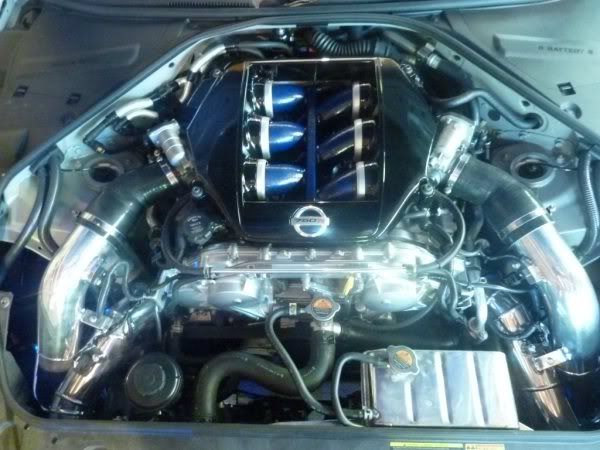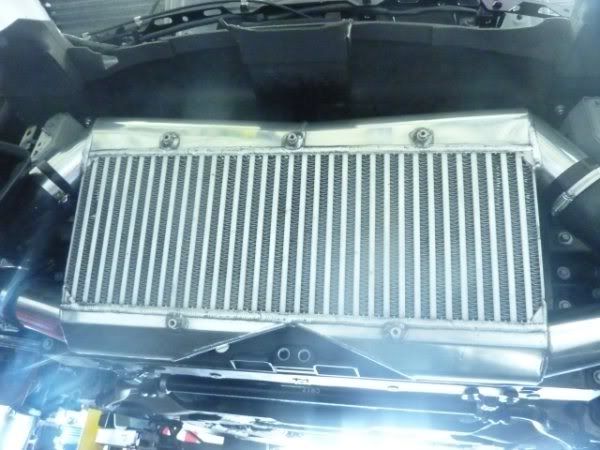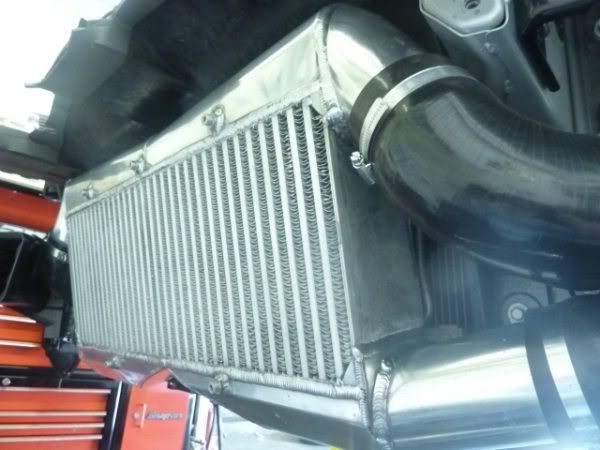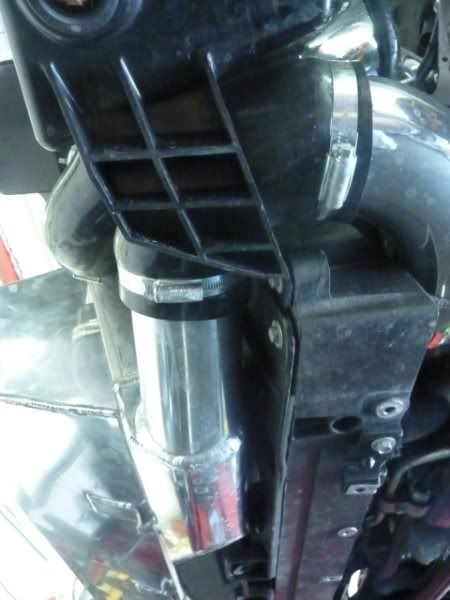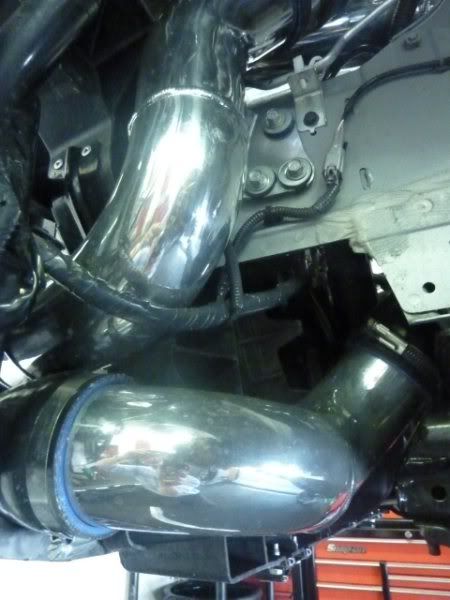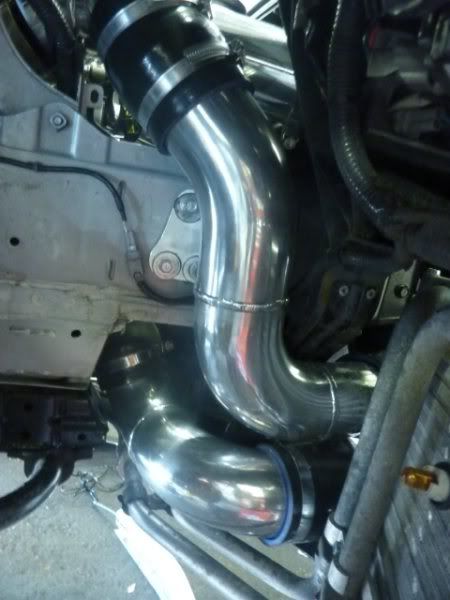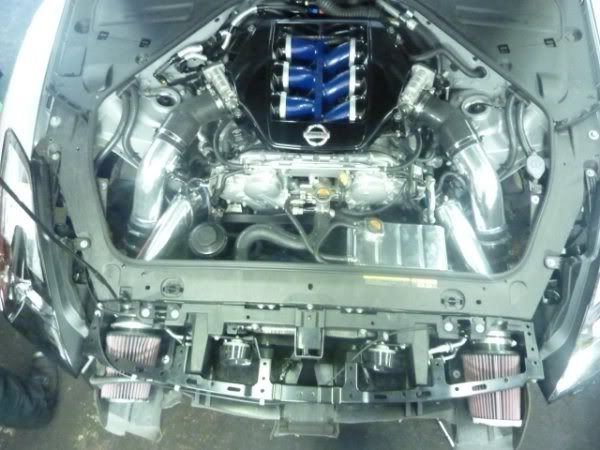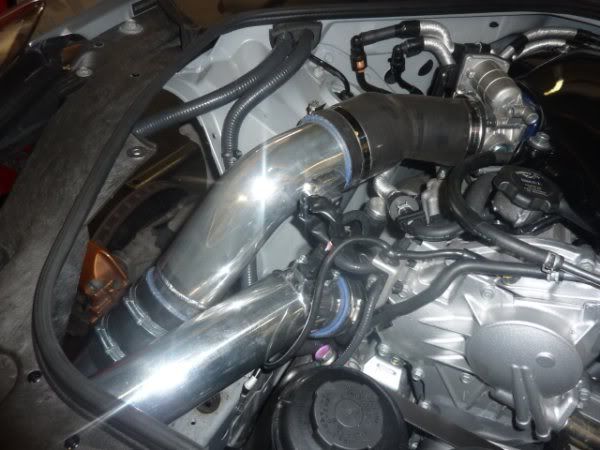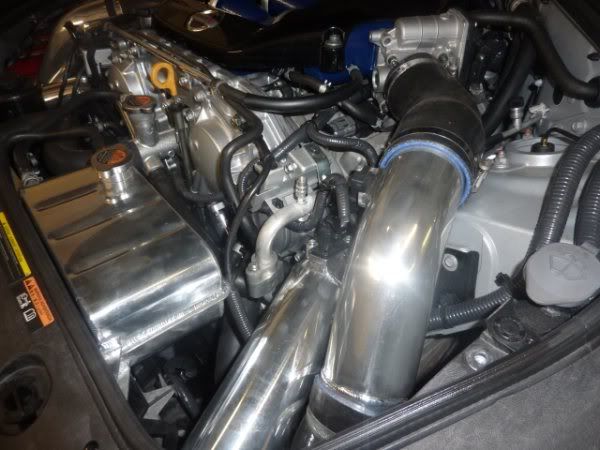 GTC Radiator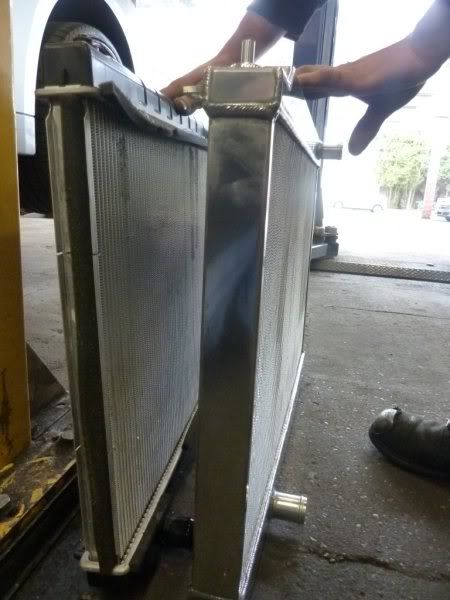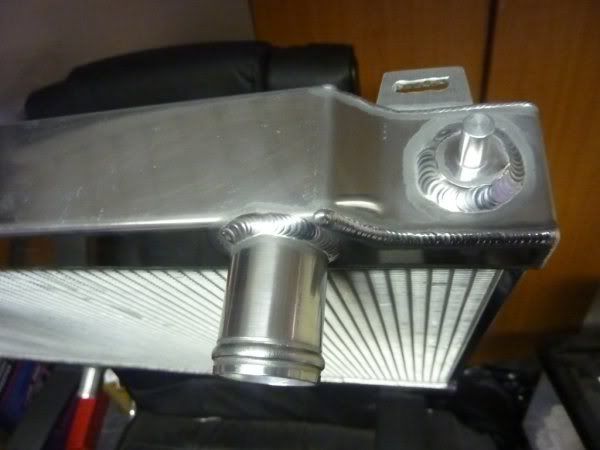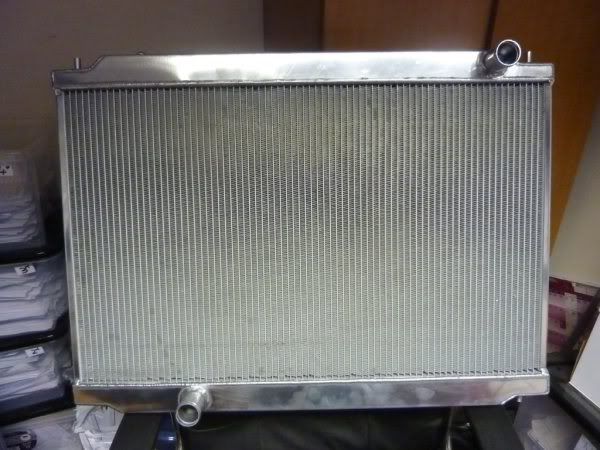 GTC 750R Turbo
stage 3 hybrid ihi/garret GT30 ball bearing turbos..ported manifolds..uprated garret actuaters larger compressor wheel..inducer 52.3mm comp exducer 72mm..larger turbine of 54 mm +9mm and +16mm over oem the turbines are +8 over stock
Complete with Uprated Garret Actuator with 1.0 bar internal springs (with alloy cnc machined & bracket )
Machined in the UK, OEM turbine and compressor housings GT-R ball bearings turbocharger upgrade
*BALL BEARING IHI CENTRE CORES WITH MACHINED OEM HOUSING (FACTORY LIKE FITMENT, USING ALL STOCK FEEDS /WATER AND
*OIL LINES. BOLTS UP TO STOCK PIPING AND INTAKE FOR EASY INSTALL)
*LARGER COMPRESSORS
*LARGER TURBINES , EXHAUST WHEELS TO REDUCE BACK PRESSURE.
The ultimate power upgrade for any GT-R, these brand new turbos feature fully dynamic precision ball-bearing core assemblies to dramatically reduce spool-up time and give maximum airflow. The fully machined and flow ported turbine housing and manifold assembly reduces exhaust back pressure and maximise gas flow, whilst retaining the original mounting points making the turbo a direct swap for the standard unit. The modified compressor housing is mated with a larger, high-flow compressor wheel which is specifically developed to give maximum bhp and torque with minimum lag. The uprated actuators feature an increased spring preload and durable, heavy duty mounting brackets.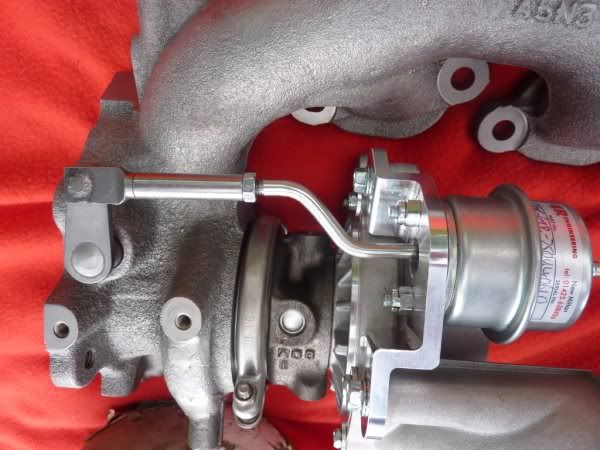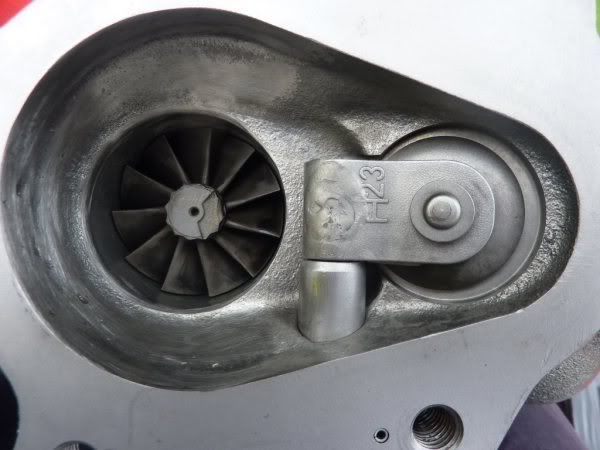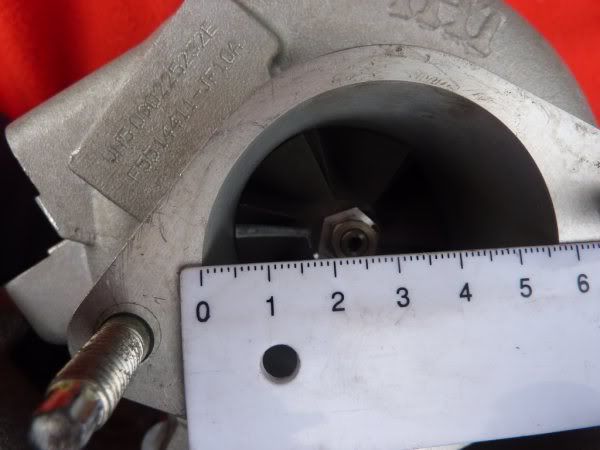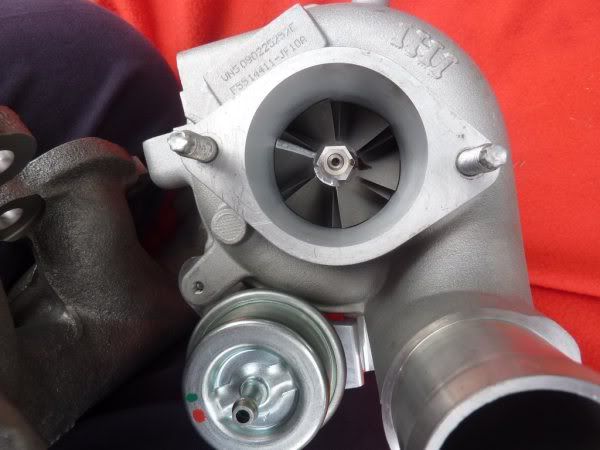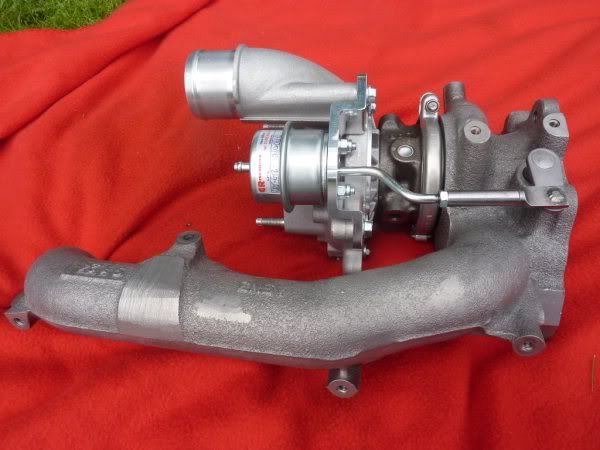 GTC 80mm intakes with ITG Filters - NO bumper removal necessary - prototype stage in testing
These are the biggest possible air filters which will fit inside the bumper. Now here's the trick bit, the filters collapse and will fit though the small hole though into the front bumper and expand back into shape again, meaning biggest possble size air intake without bumper removal necessary. Also these airfilters do not have the front restriction like the k&n's do. Pipes made from 6061 Aluminium, superior flow design.
As previously mentioned, dyno graphs before & after intake fitted not fair/accurate, so we don't plan to advertise with such. But we will say our prefered intake design needs to meet our crietria of following as closely as possible the oem maf curve, & maf's not max out on higher horse power GT-R's.
Have a look on the ITG website for list of clients who use them including Nismo in Super GT.
Again made in UK.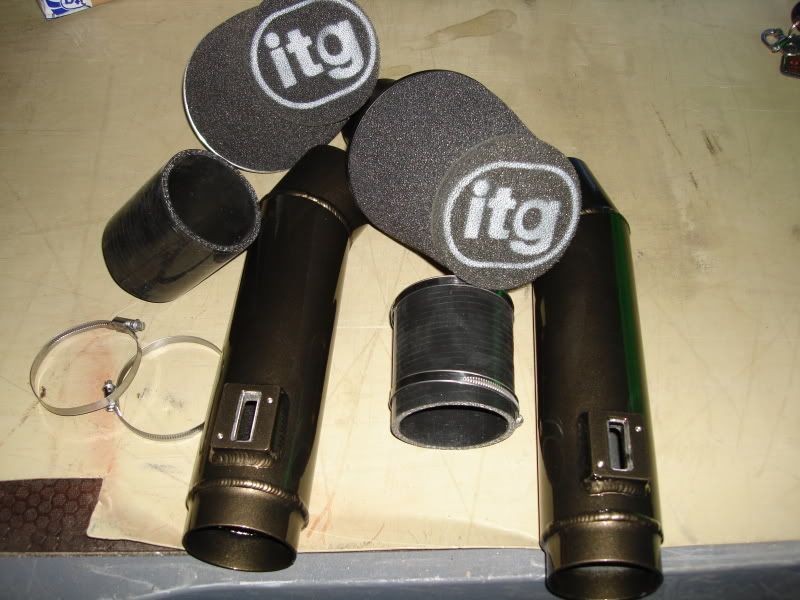 **more pics to follow**
Engine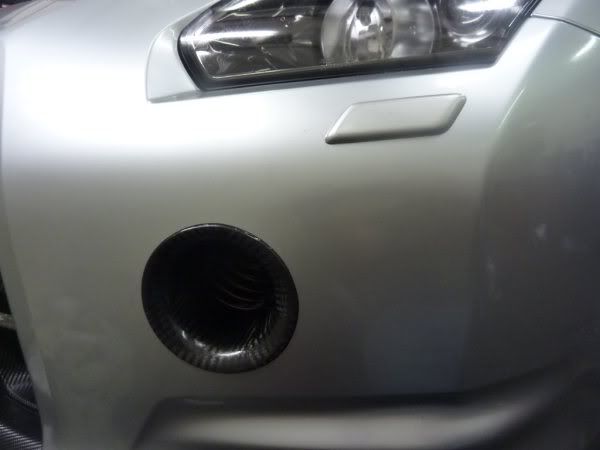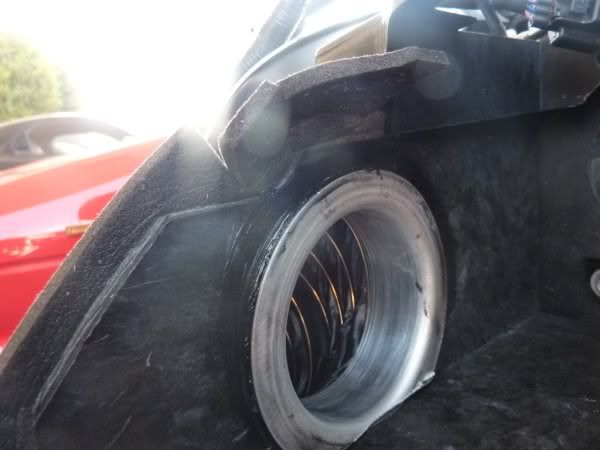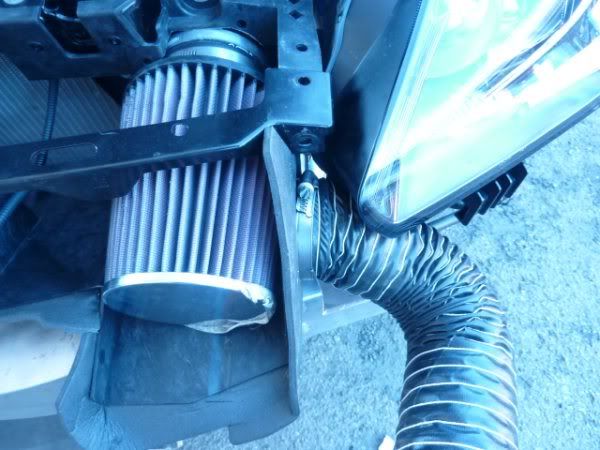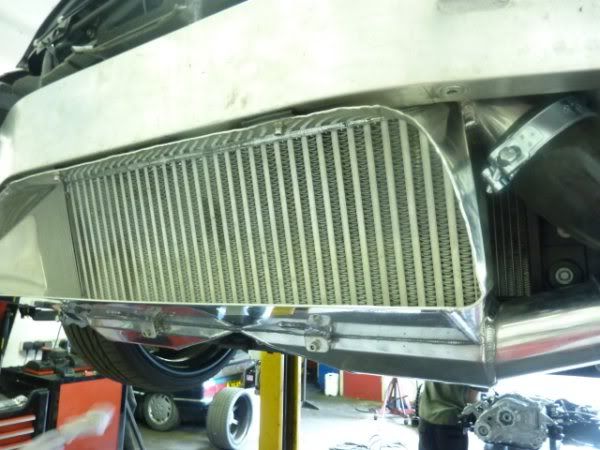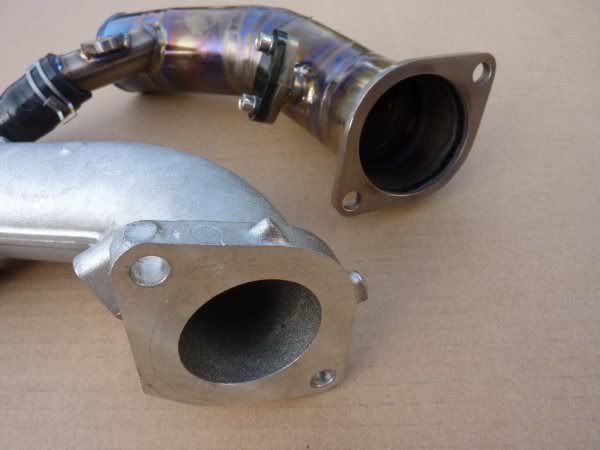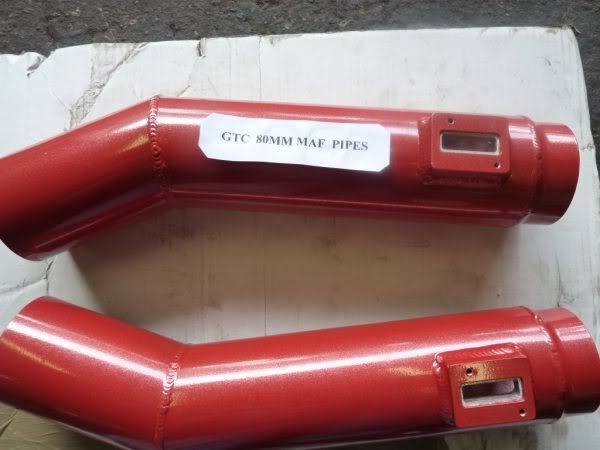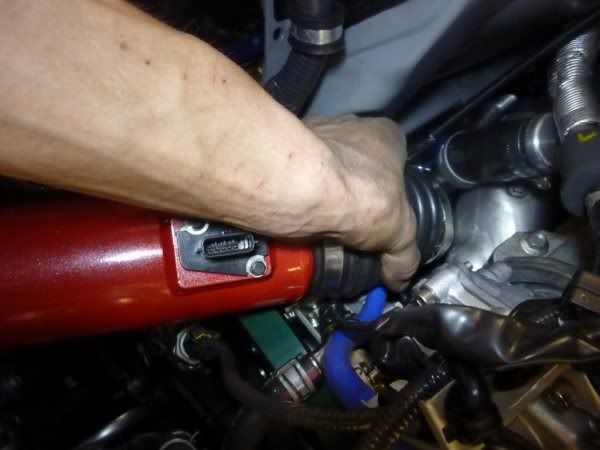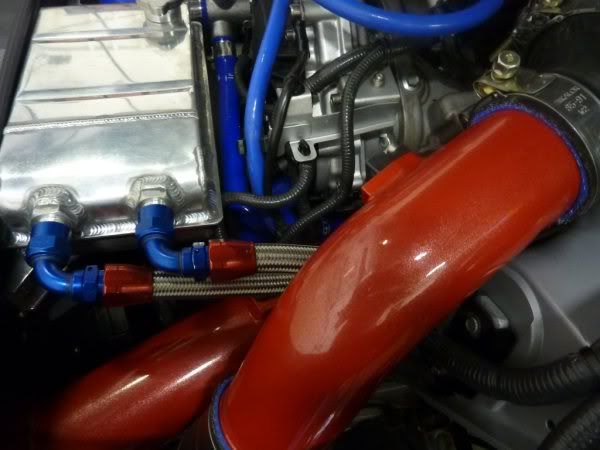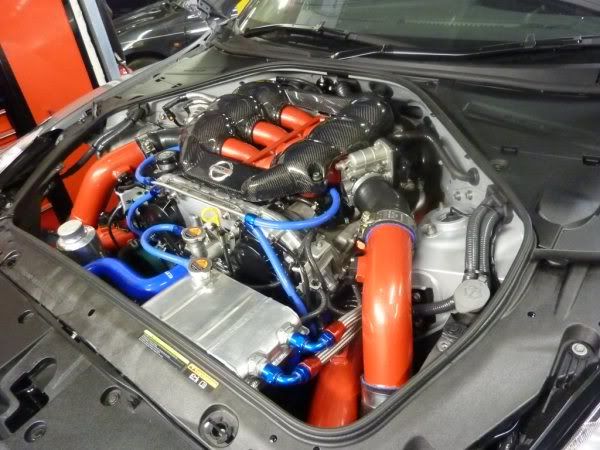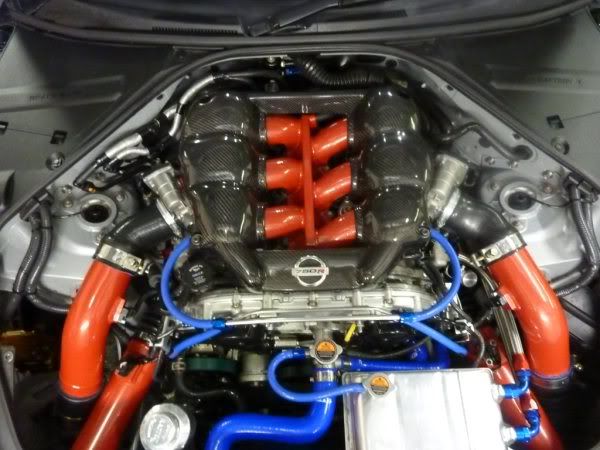 Gearbox