Discussion Starter
·
#1
·
Unfortunately for me this car was brought to me in less than adequate shape fortunately for the owner i knew how to fix the problem. It was either this or a $6k paint job the dealership quoted. Needless to say the owner was not very happy. After several run-ins with the local BMW dealership after parking next to a set of sprinklers which left hard water spots everywhere it was clear that they exacerbated the problem even more by the amount of holograms and buffer trails i found.
Keep in mind this car is 3 MONTHS OLD and it looks like this. That's why it pays to get it done once, and done properly be a professional.
Enjoy the transformation and if there's any questions please feel free to ask away!
BMW's are notorious for dusty pads. Sonax FE shots:
Foamed to strip any previous "dealer prepared" LSP
Lack of Beadage
Onto the damage shots. Unfortunately the sun wasn't out when the car first arrived and honestly i had no idea it was in this bad of condition until it was brought in under the Halogens for inspection.
Water Spot chaos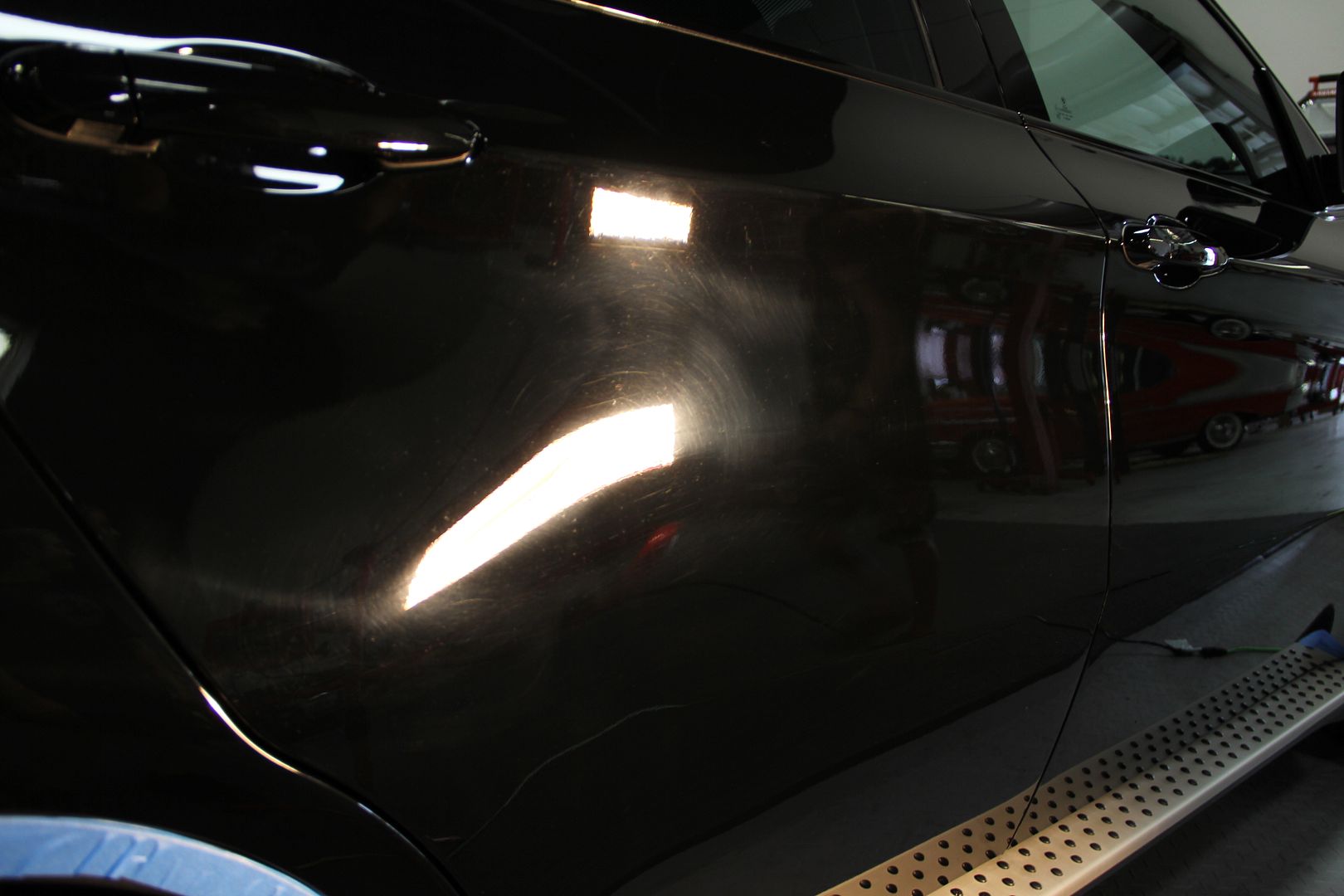 50/50 Shot, Notice the difference in color between the two sections.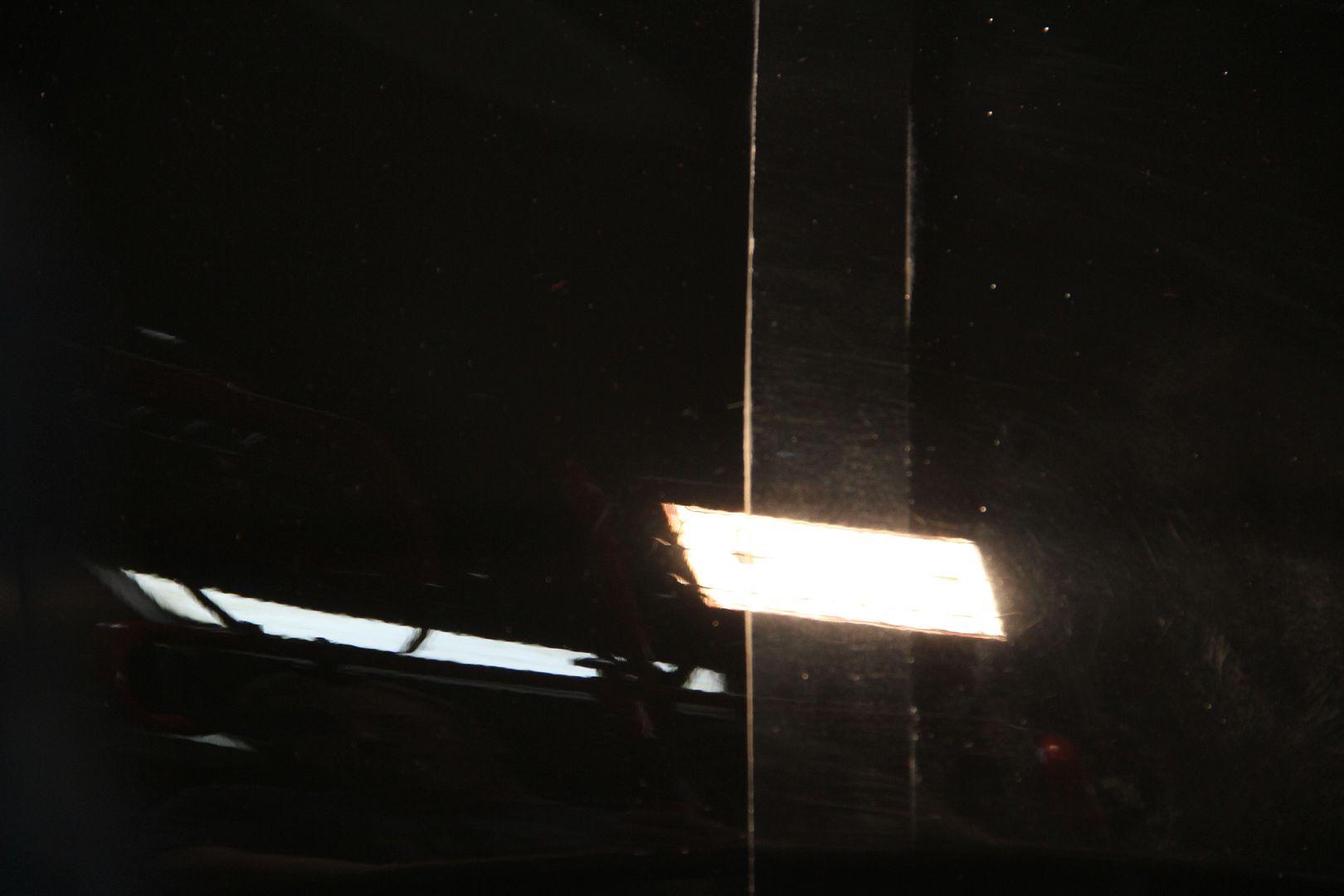 Panels after correction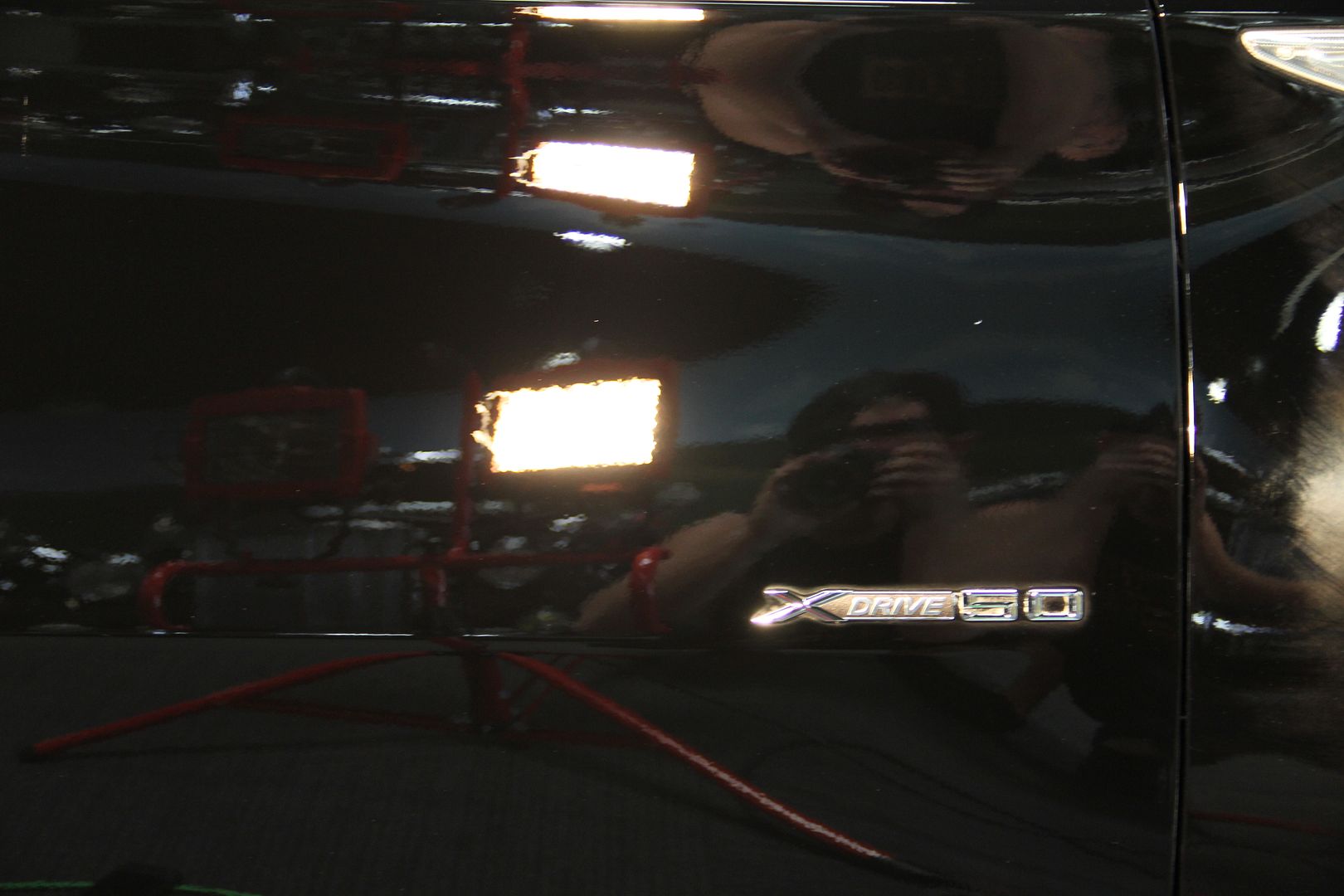 After the car was corrected the interior was cleaned, the rims were tidied up and dressing was applied to the tires.
Menzerna Powerlock was the LSP of choice as it add's huge amounts of depth to dark paints.
You can test a TRUE paint correction by how it looks in the sun. I think this passes?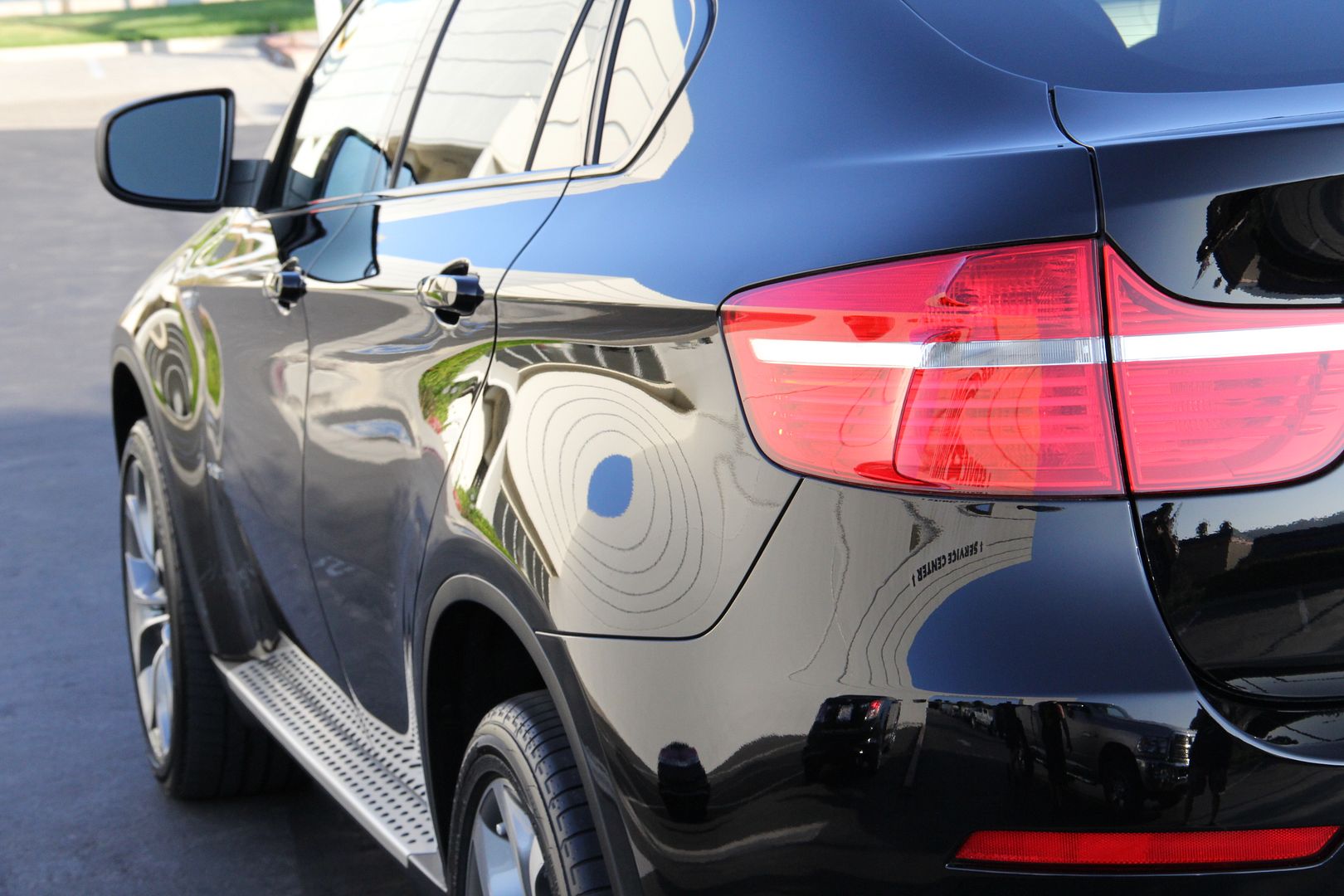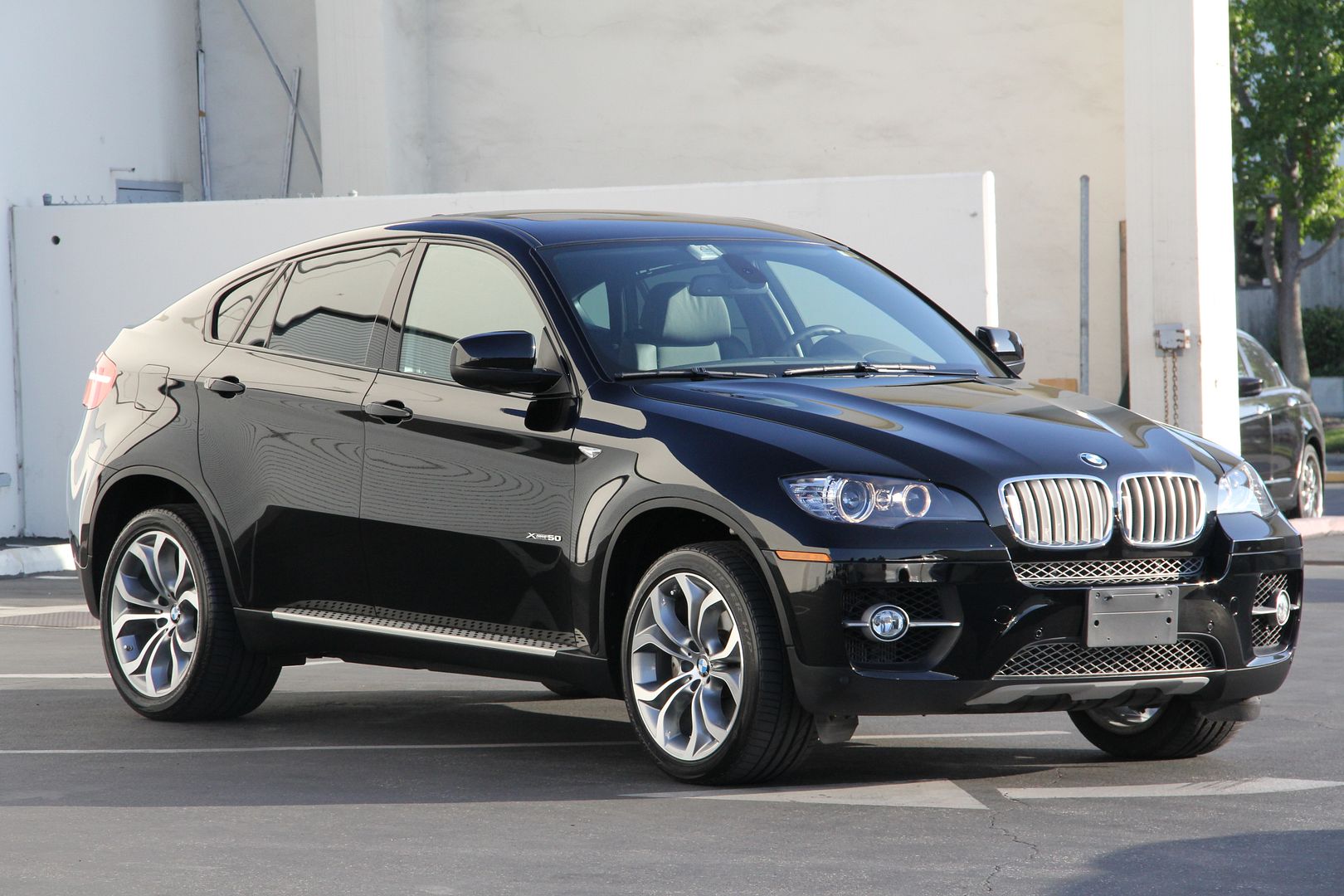 Hope you enjoyed
Thanks for looking,
Tim Coats