Discussion Starter
·
#1
·
Greetings-
HKS Legamax Exhaust Flux and Tig Welded Systems - For sale through Kaizen Tuning!
Legamax Flux Weld
- The flux welded Legamax is the entry level exhaust from HKS for the R35 GTR. Make no mistake, this is a very high quality piece, that would be fine on any GTR build from mild to wild. The flux weld process is an automated process, and is less expensive to produce. HKS then passes that savings on to you, the end user. These exhausts have a unique design, that maximizes flow, and creates a very unique sound. They flow very well on the car when setup with downpipes and a midpipe. These are great for the mildest GTR all the way up to guys looking to add turbo upgrades later on.
Price for Flux Welded Legamax - $2275
Legamax Tig Weld
- The Tig welded systems is still produced in an automated cell, but uses a more expensive process of tig welding the catback together. This is a great system, and has the rolled welded look that enthusiast like to see. It is a higher quality, better looking system than the flux welded counterpart,.
Price for TIG welded Legamax - $3899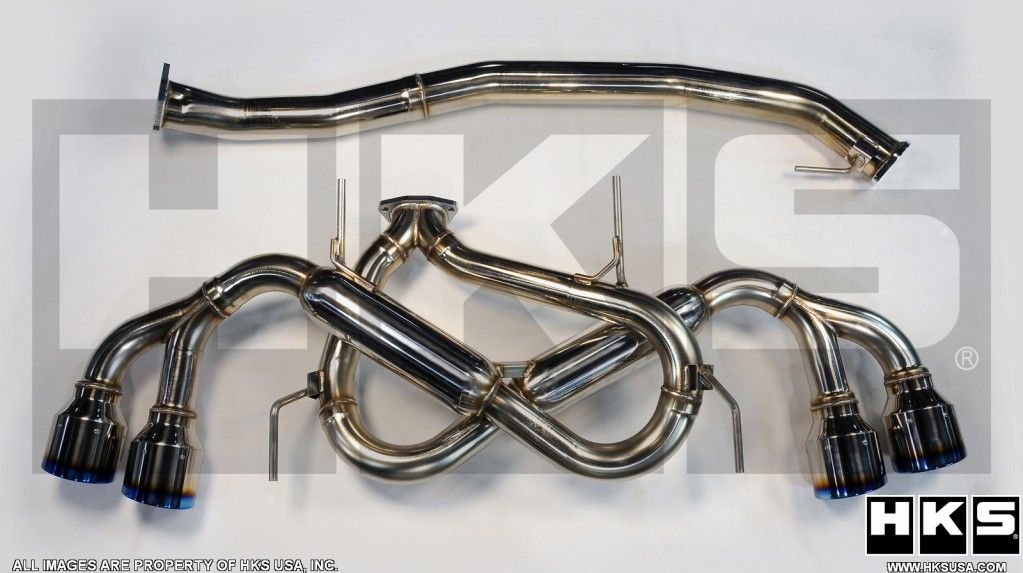 HKS Legamax Exhaust
Legamax Spec R
- A full titanium, hand welded version of the popular Legamax exhaust, this system has all the benefits of the stainless system, but the added sound quality and reduced weight of a full titanium system. It is truly an automotive piece of art that would be at home hanging on your wall, instead of on your car. This system is one of the best that money can buy. These systems are sold on a first come first serve basis. If you looking to add to the status of your car, with a world class system, this is the exhaust for you.
Price for Titanium Spec R - $4899

HKS Spec R Exhaust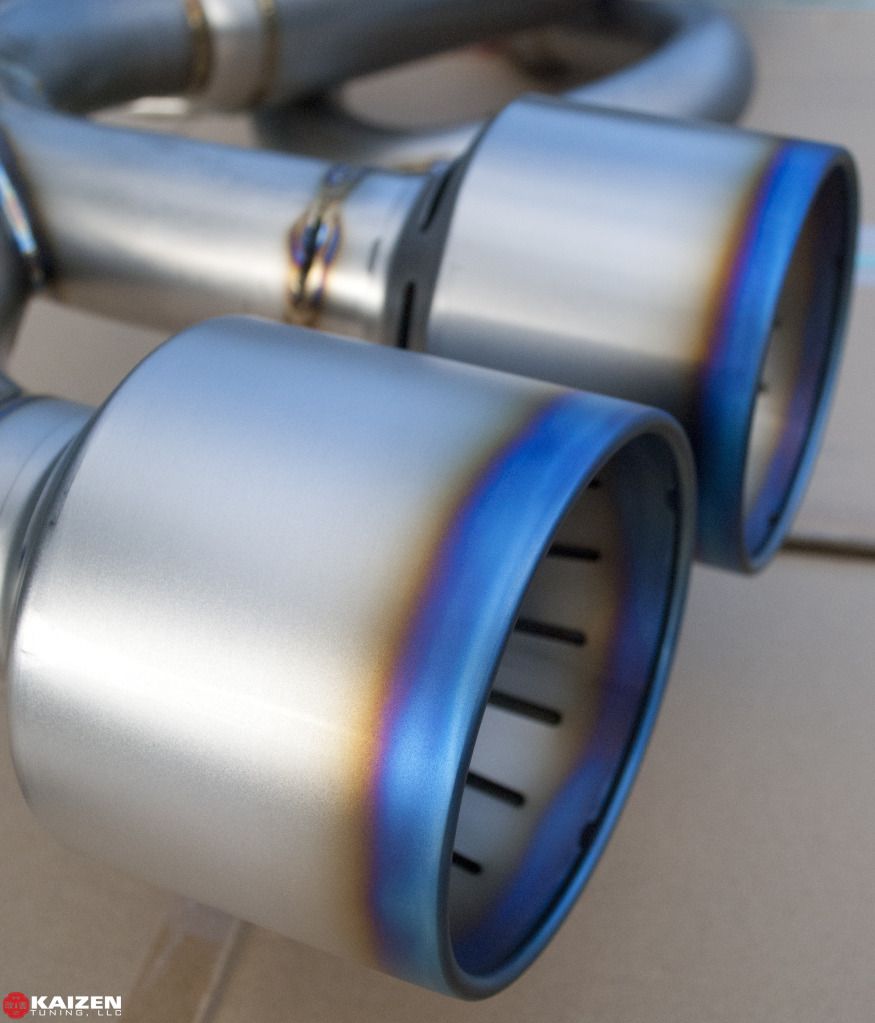 Spec R Tips
HKS Midipes
- The midpipes offered by HKS come resonated, to cut drone in the interior noise and drone, and unresonated, for more a racing, unfiltered note. We offer both for your consideration.
Resonated Midpipe - $976
Unresonated Midpipe - $895
HKS resonated and unresonated midpipes
HKS Resonated Midpipe
PM us for shipping quotes on top of these prices. These units go in and out of stock, so please PM me for the latest delivery schedule.
To place an order shoot us a PM, drop us an email, or give us a call in the office and we would be happy to get these parts moving for you.
You can also make a great combo, PM and let us know what units your interested in, and we can custom quote a great deal on an HKS combo!
We match any price on HKS products!