Discussion Starter
·
#1
·
Over the last 10 months my good friend Kevan Kemp Seven Valley here in UK has slowly been building one of the most amazing and bespoke GT-R's around. He's asked me to share on nagtroc, there is already a big 30 page thread on uk forum, but here are some of the best bits
enjoy....
Kevan Kemps Seven Valley Epic HULK GT-R
Long long spec list including-
Engine
SVM HULK Spec Forged Blueprinted Unit 4.2L
SVM additional Block Bracing
Knife Edge & Lightened 92.4 Billet Crankshaft assembly & Crank damper/ rotating mass dynamically balanced Plus 2nd Keyway for additional Woodruff Key
98mm Darton modular Integrated deck system (wet liners)
custom longer connecting rods
Custom Comp Pistons & Higher Quality wrist pins & ARP bolts
ARP L19 Head Extra high Strength Bolts & Custom Washers
SVM HULK Motorsport Heads consisting of :
Bespoke Ground Camshafts 300+
Uprated Valve Springs
larger inlet and exhaust valves
CNC 5 angled valve pockets
CNC Balanced Porting
Billet engine sump
Okada plasma Direct coil packs (Giving 10x the Spark)
Jun Inlet Plenum
New Bearings Throughout
Greddy Uprated Head Gasket Set
Air Con Delete
Induction
SVM Ram Charge Bumper Bar custom Built
K&N Large Air Filters each with a capacity to provide 700bhp + per air filter
SVM Billet Larger Throttle housings 70mm (Custom Built to our own spec)
SVM Spec Stainless steel manifolds 2" Equal Length with v bands couplings support system
SVM Spec GTX GT-3076 Garrett Turbo Chargers with ball bearing core assemblies & V Band Fitment
Tial external waste gates V Band Fitment
Custom 80mm down pipes Zercoated
80mm hard pipe kit with Green pipe couplers and murray hose clamps
100mm MAF pipes with relocation of MAF sensors
4 Bar AMS Map Sensor
SVM Spec Recirculating/open to atmosphere Blow off Valves
GTC 102mm Titanium Exhaust system with 102mm GTC Y pipe fully resonated
Cooling
Martons lightweight Aerospace bar and plate intercooler
high capacity engine and gearbox radiators housed into bumper
alloy power steering reservoir
water high pressure header tank and combi cam breathers with braided lines
Race Spec radiator
central block breather catch tank
Samco/GTC water hoses
65 deg Motorsport thermostat and housing with adjustment in ecu
Power steering radiators x 2
Fueling
ID2000cc Injectors injectors
Greddy fuel rails with twin Motorsport fuel lines
Custom Designed Magnafuel Fuel pump system (To provide fuel for 1400bhp on E85 (The system has to be twice as efficent due to the calorific rate of E85))
E85 Fuel Compatible lines
Engine Detailing
Carbon battery and brake servo cover
Titek carbon cooling panel
Hulk Pearlescent colour coded 1200bhp engine with specialist detailing
Colour Coding of various parts
Transmission
Albins 1st to 6th Gear set kit Uprated & High Strength
Albins Various Custom Internal Upgrades (Soon to be released to be show cased at the Autosport show in January @ NEC)
Upgraded 4wd Gearlock system
O.S.Giken Diffs (Front & Rear)
DriveShaft Shop Heavy duty Front & Rear Drive Shafts
gearbox cooler kit with additional fan and thermal control/motul pump and braided lines
Billet gearbox high capacity oil pan
synthetic 13lts duel clutch oil
Chassis
Nitron Race 3 Way Coilovers Custom Built to our own spec
Eibach billet spacer pack with titanium wheel nuts
Eibach front "hollow" light weight anti roll bar & Thicker Rear Anti Roll Bar
GTC rose jointed top arms
400mm Alcon Super Kit Big Brake conversion front and rear (This is only used for Road and track use not Drag)
Electronics
60mm 45psi digital boost gauge
60mm Matching Fuel Pressure Gauge
HKS AFR and knock meters with twin additional oxygen sensors
COBB AP Nis 06 upgrade with launch control soon to have the currently in testing fuel cut / throttle 2 step launches
Race Steering wheel with Upgraded Paddle Shifters (Move with the wheel)
Remote Control for Aeromotion S2 Rear Wing
All mapping by Ben Linney GTC
Interior
Cobra Evolution front carbon ultra light race seats / technology foam /alcantara fabrics & Custom Logo's
Re-Trimmed Rear Seat with Logo's
6 point Roll Cage Custom built to SVM Spec with removable bar
TAKATA 4 point race harnesses & Pads
Various panels re-trimmed in Alcantara
Exterior
Complete inside out re-spray in metallic imperial green pearlescent, eleven coat system & sponsors decals
Top racing carbon racing front bumper (part painted)
Top Secret Towing Eye
GTC Carbon bonnet (part painted) gold heat protection
Top Secret carbon gas bonnet lifts
Aeromotion's S2 Active split wing
Aeromotion Carbon Trunk
AMS Carbon Replacement Roof
WALD Rear carbon diffusers
WALD side skirts (painted black and green))
WALD rear arch extensions (painted black)
Front Arches Rolled out
GTC Carbon Race mirrors
Carbon exhaust surrounds
MCR front and rear side markers
L.E.D front and rear GTR badges
L.E.D angle eye day light running lights
L.E.D Headlights
Carbon Headlight Surrounds
L.E.D Fog/Brake Lights
LSD doors
Privacy Glass
Wheels & Tyres
Show
22" i forged carbon coated show wheels/ green pin stripe / bar code graphics
22" Pirelli Tyre package. R 295/25/22 F 265/30/22
Road/Track
TBA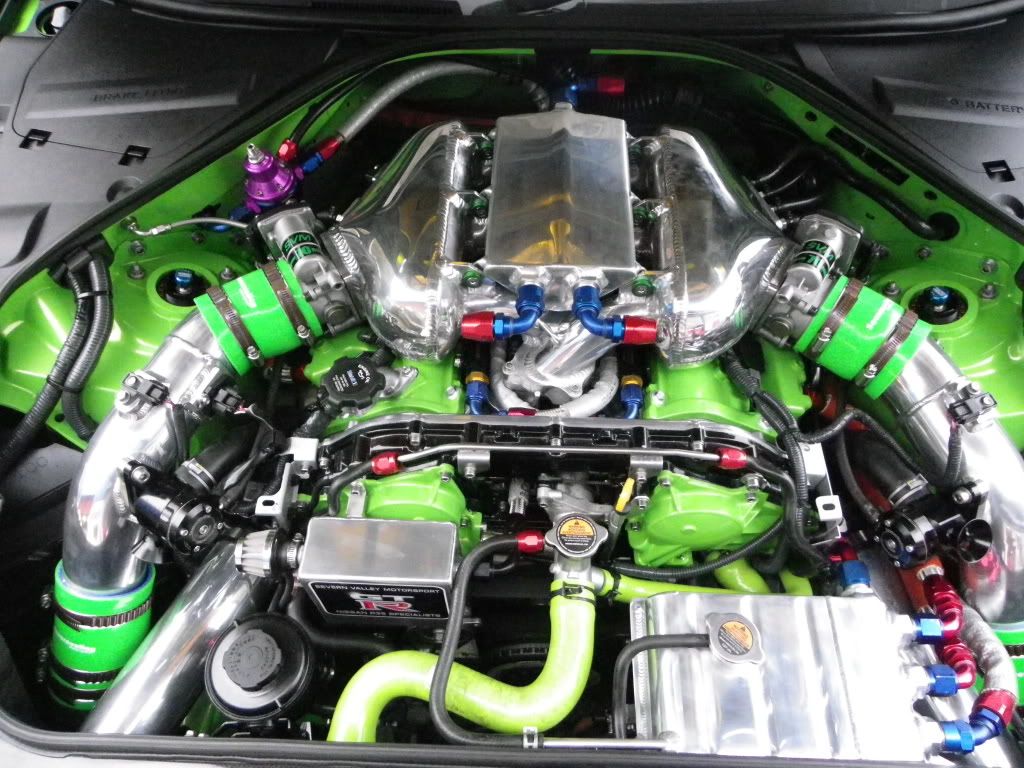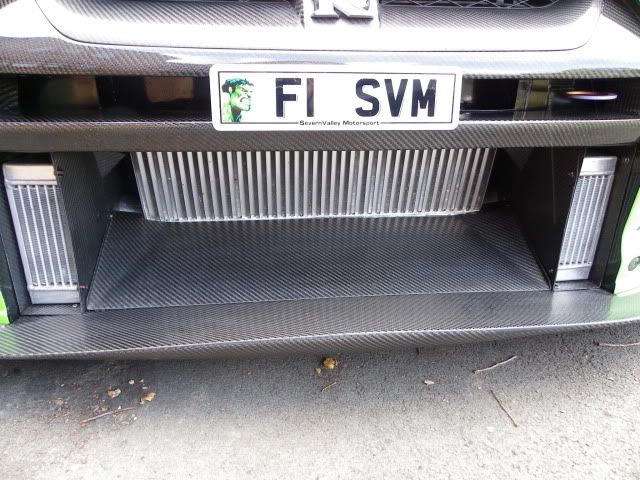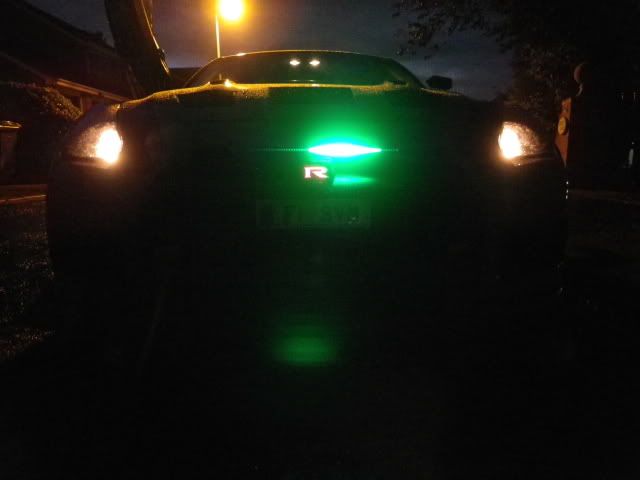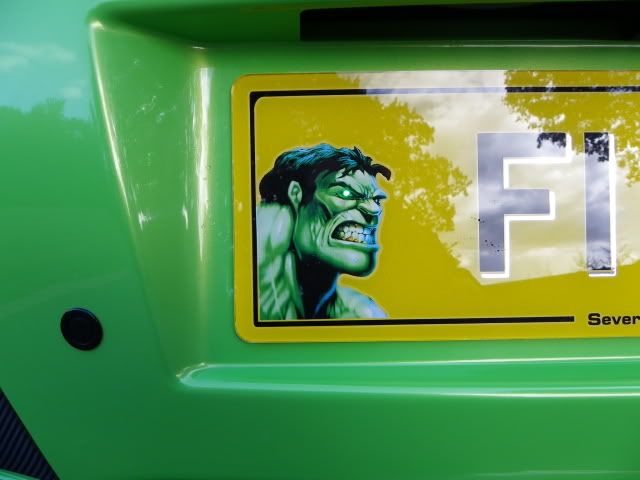 How big is your intake ????? not this big hahahaha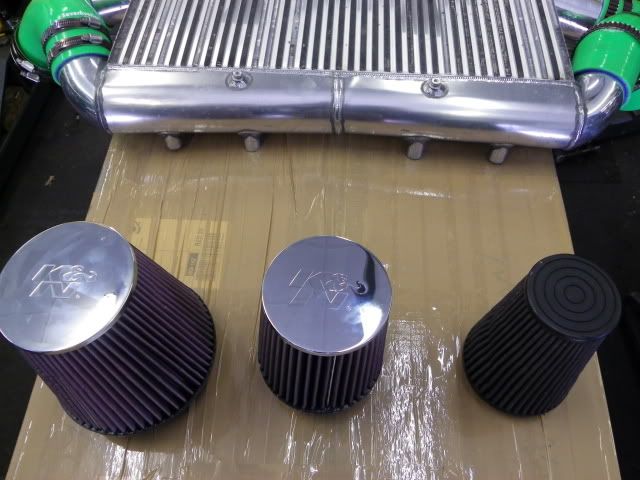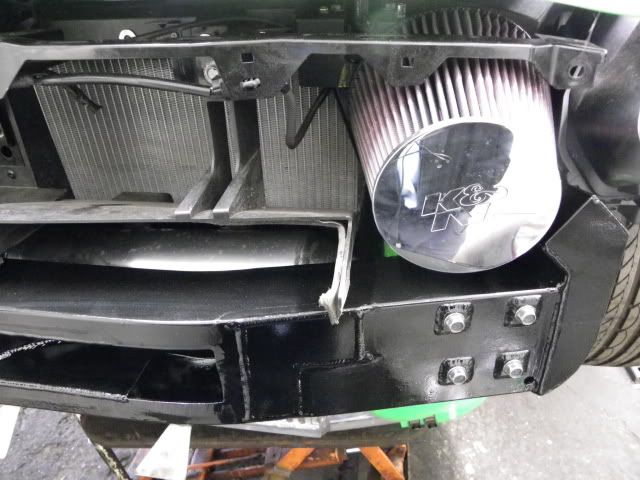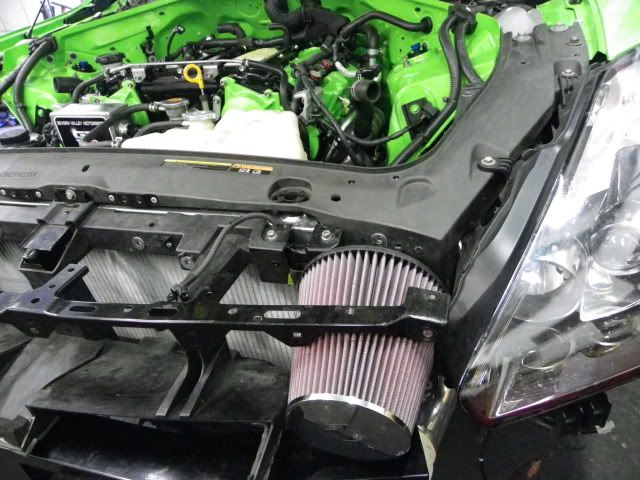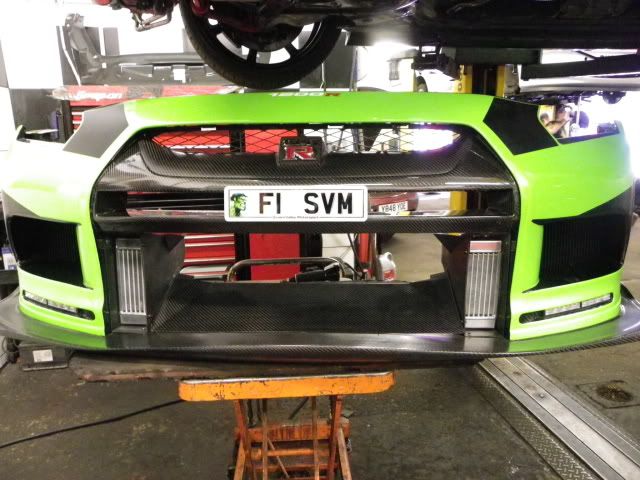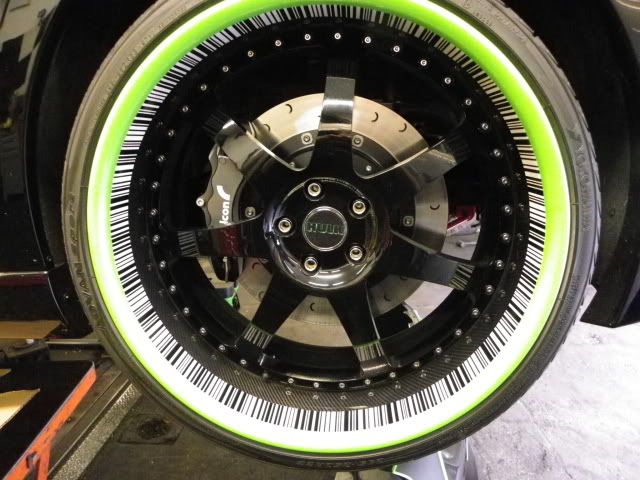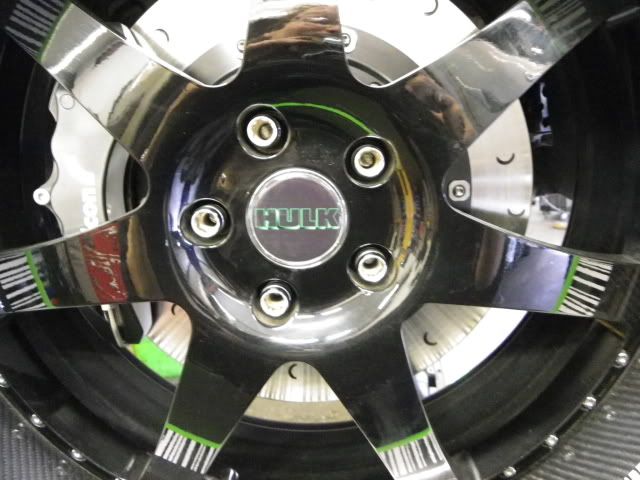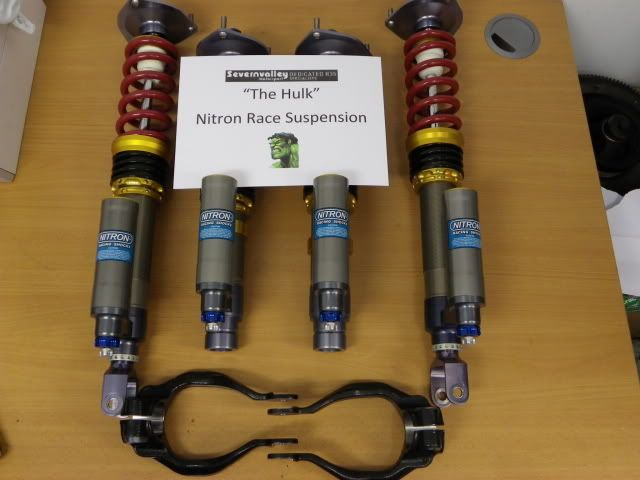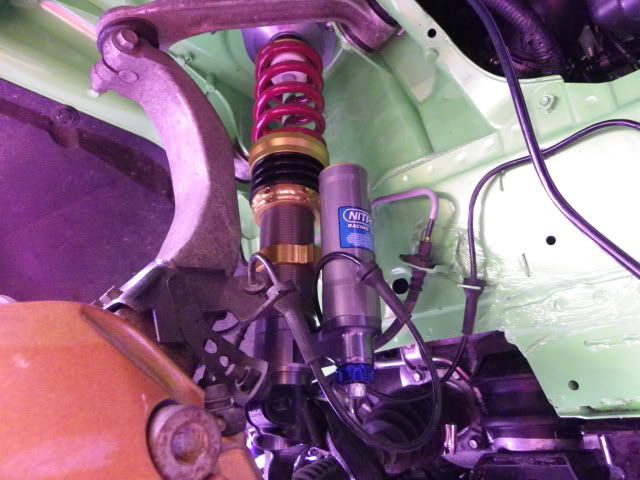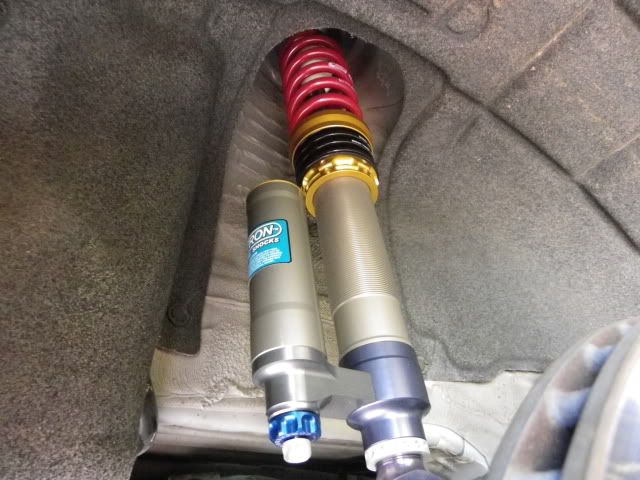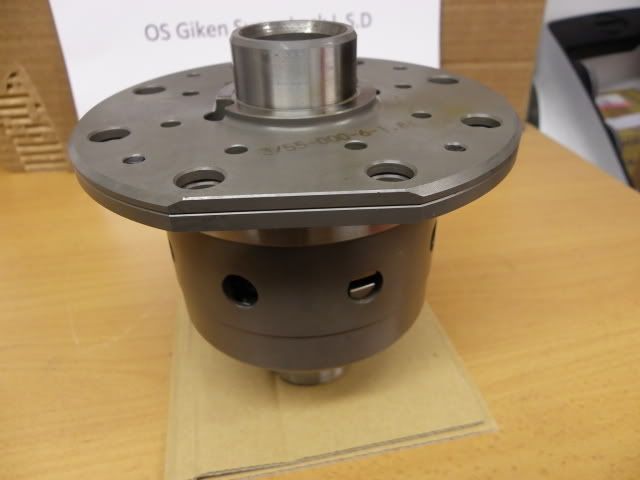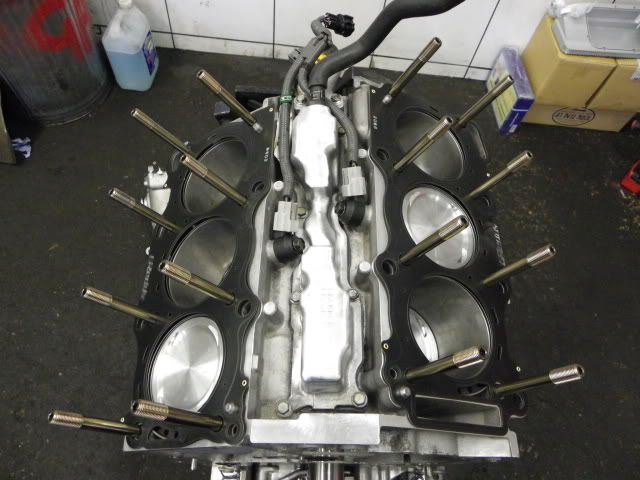 ams carbon roof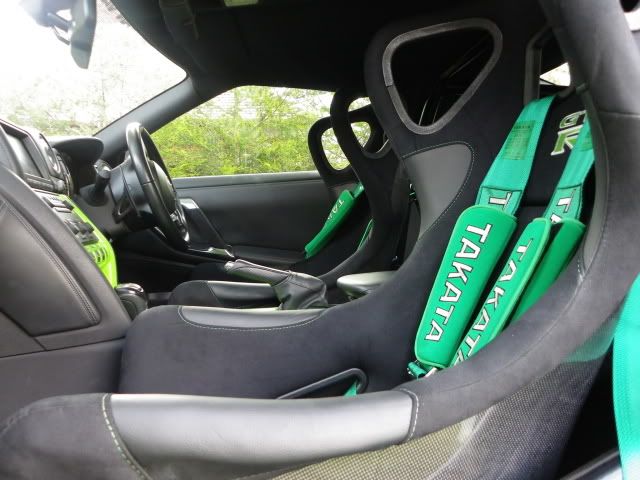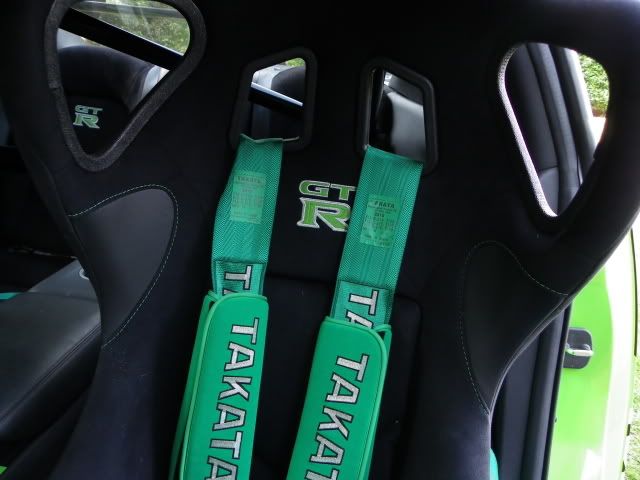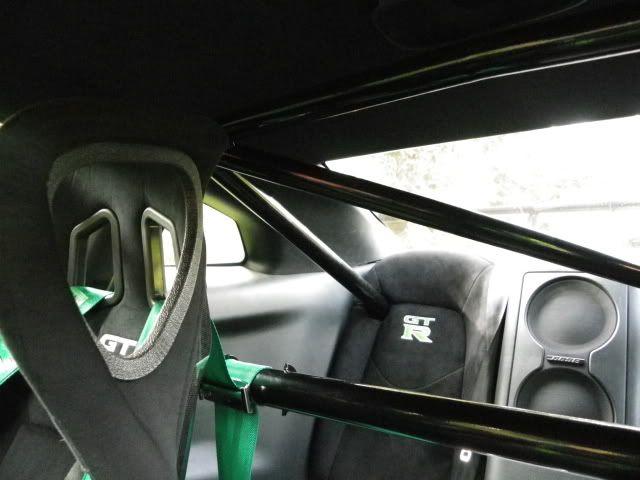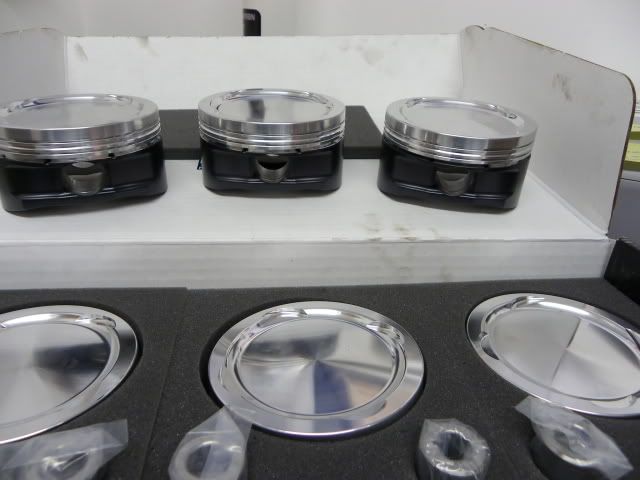 Skirt coated in a Polymer Coating called Xylan
As on going development of the R35 Engine we noticed that on the OEM Crank you have one Keyway, this is fine on stock and mildy modified cars but because the Hulk is going to be more than double the power we wanted to make sure that every aspect of the Engine build was looked at in detail.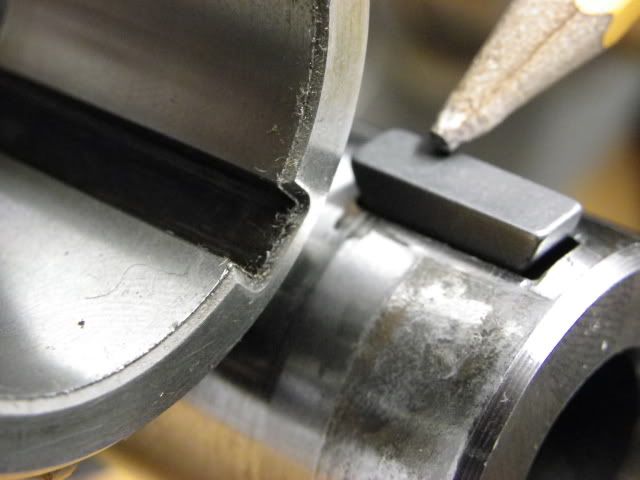 98mm MID sleeves 4.2L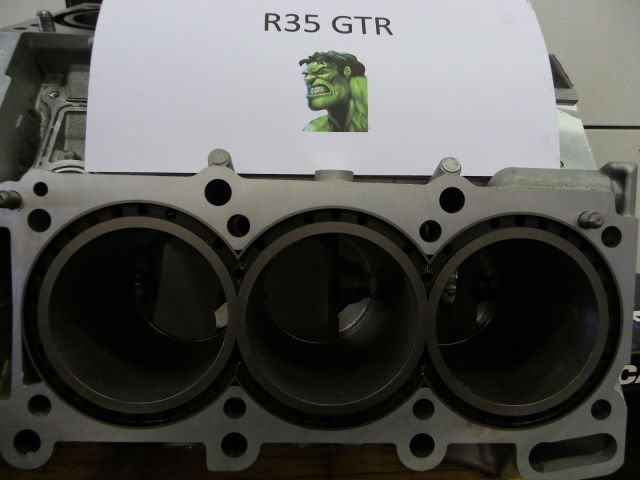 Long rod can see a much better rod to stroke ratio which means less side loading on the pistons, as well you would have longer dwell time at TDC for a more complete burn. Developed to push the limits of the block further with less risk of splitting a cylinder wall. To accommodate the longer connecting rod, we have had design and manufacture a custom piston with a shorter pin height.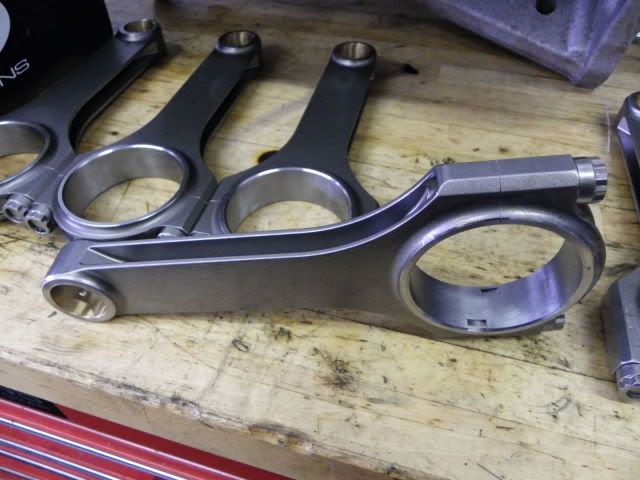 Big 70mm TB incorporate all OEM fly by wire electronics with the "Dual Spring" OEM system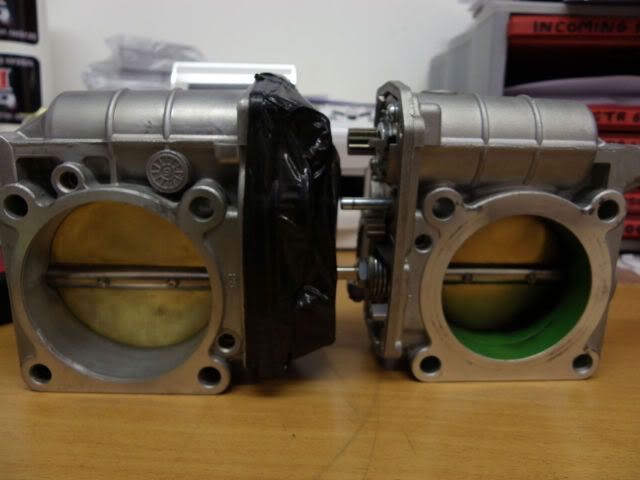 Fuel system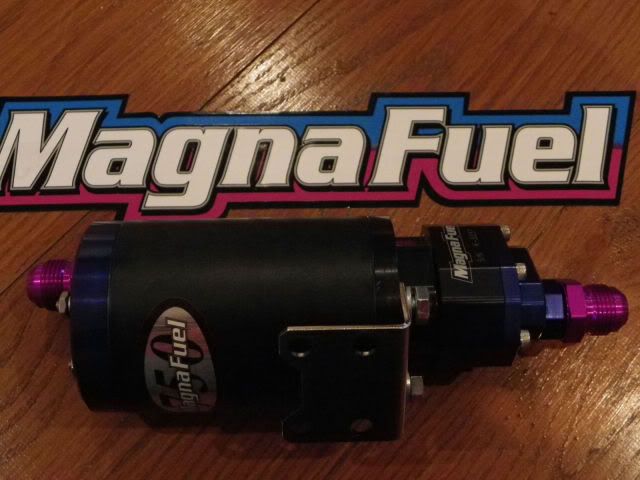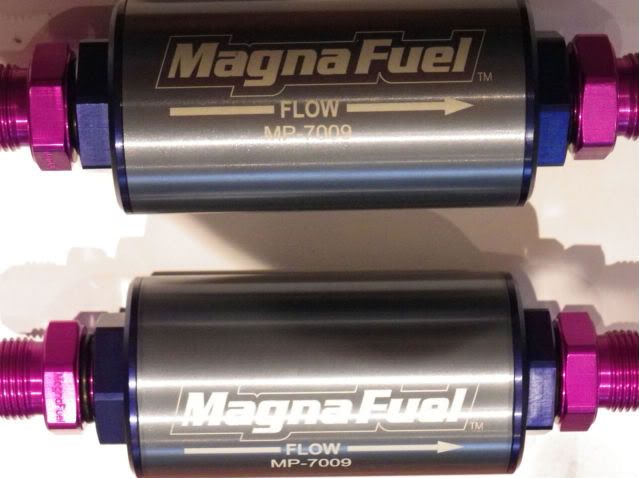 not forgetting you know who's exhaust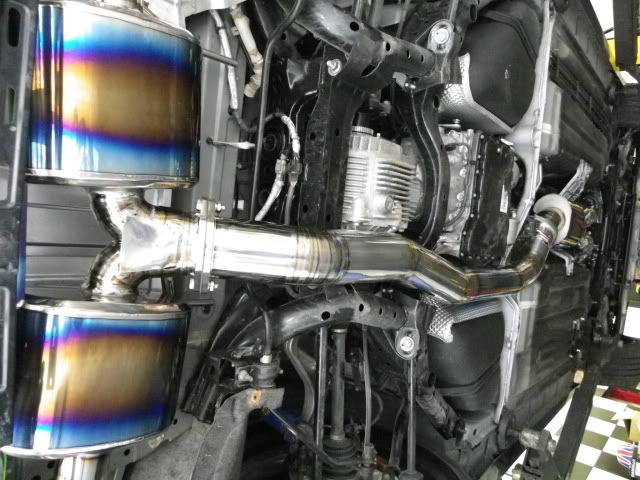 Despite the insane spec list she has been run in and actually has good manners on the road even with a 14.8 idle on petrol/ID2000cc etc
Now KK is waiting on his custom UK made manifolds and GTX's
she is currently running stage 2 oem modified turbo's while waiting for the new twins
A complete new prototype gearbox arrives from Albins in Dec/Jan
Sadly deep dark winter is about to hit UK but allows more set up/test time. We have been offered a free wind tunnel test run and also will to do winter dyno work. Soon as weather improves in Feb and drag strip opens she will be out to complete
more updates soon