As new sponsors of NAGTROC we are proud to announce our 100% guaranteed transmission controller remapping for R35 GTRs.
For those that are unfamiliar with MHP, we focus primarily on European tuning however we also enjoy filling niche markets such as these, Siemens EGS 51/52/53s, Chrysler 68RFEs, etc. As far as we know we are the only entities currently offering TCU remaps for the R35s (100% map access). Our trans tuning includes the following:
1) 100% TCU Torque Management Elimination
2) Quicker WOT Up and Downshifts
3) Modified Launch Control (more aggressive rpm and clutch application)
4) Raised shift points (+200rpm over stock, must have ECU tune with raised limiter in order to function properly)
5) Part Throttle and WOT Tuning
6) Optional: For race only teams we also lower the threshold for trans temp triggered quasi limp mode (slower shifting).
What this means is that you'll experience not only quicker WOT up and downshifts, but also harder pull while in gear and even quicker launches. Up to 40% of total driveline torque management can be found in the transmission controller, so those doing ECU/ECM/PCM only tuning will never see the true potential of their vehicles. Also tuning the trans controller along with the ECU means the controllers will work together instead of fighting each other which can and usually does lead to driveline parts breakage.
We have 100% engine controller map access as well however we do not tune via OBD tools, TCU in these cars is impossible to do OBD, all controllers must be shipped to us to be benchflashed. Typical turnaround time is 7 days vs our usual 1-2. This is because of how labor intensive it is to simply read/write the GTR transmission file itself, not even counting the remapping aspect. Setup, extraction, and flashing takes ~4hrs per TCU and can only be done by myself and one other of my assistants; suffice it to say it's not an easy job, at all. Also the tools necessary to read/write these files are only used for GTRs, meaning if they're taking up bench space we can't flash other controllers.
We have race tested our files and are now ready to release them to the public. I expect there to be quite a few questions, which is great and wholly understandable, however this is also one of the busier times of the year for us. We will gladly answer any questions to the best of our ability, however ultimately we believe that our products speak for themselves, as such we'd like to get as much objective customer feedback/data as possible from forum members as quickly as possible.
List price on our GTR TCU Tuning is $4495.00 which includes return AM Overnight shipping on our end. However for the first 30 days for NAGTROC and select other forum members cost is $3495.

If we can get at least 10 TCUs together to tune at the same time, cost drops to $2995 per unit initially.

Those with specific questions can always email
[email protected]
or call direct at 614 940 9523.
For those unfamiliar with MHP, here's a little bit of background info on who we are and what we specialize in (predominately race quality hardware/software):
All of our software carries a 14 day 100% money back satisfaction based guarantee.
Here's a before/after dyno of my S85 M5, baseline with BMC drop-ins and no charcoals was 415rwhp, after v3 ECU tuning we made 446rwhp SAE (6th gear/1:1, 93 octane, DynoJet, SAE CF, Smoothing at 5) netting a 31rwhp SAE gain peak to peak (not greatest difference).
Q/F C63 Overall N/A 63 AMG

Has gone
[email protected]
at Palm Beach International Raceway, and holds the 63 AMG record at 8.46 seconds 60-130mph (6speed verified) so far in FL air. We anticipate being in the
[email protected]
range N/A with our new billet M156 cams, then spray a 100 shot:
http://tintprotector.com/blog/?p=153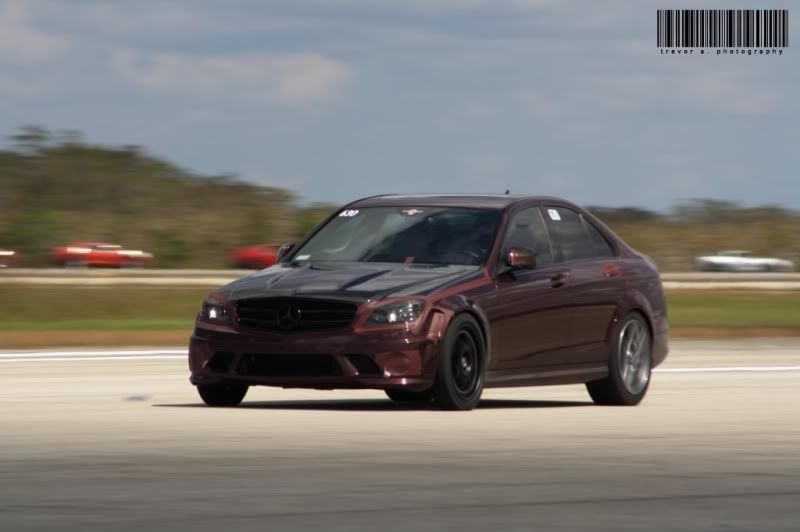 Gulf Customer with S2 C63 and a straight road: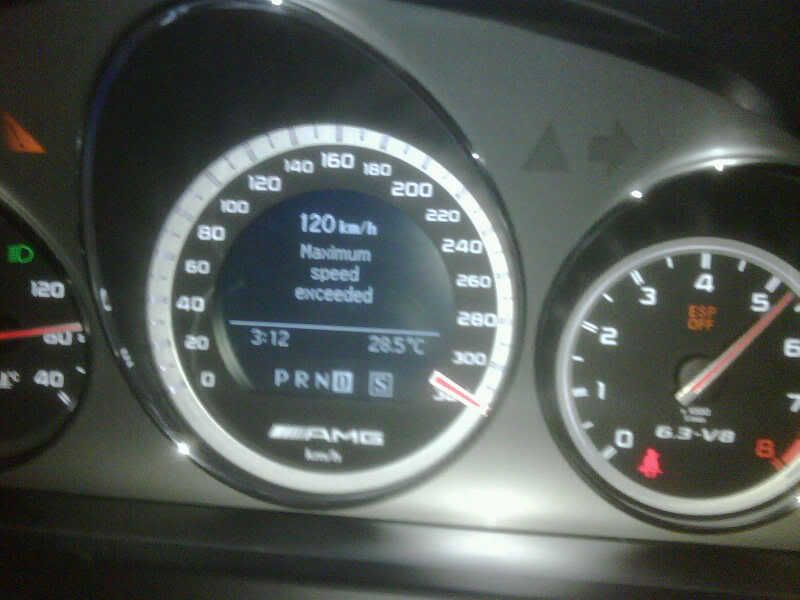 Race Ported M156/63 AMG Cylinder Heads: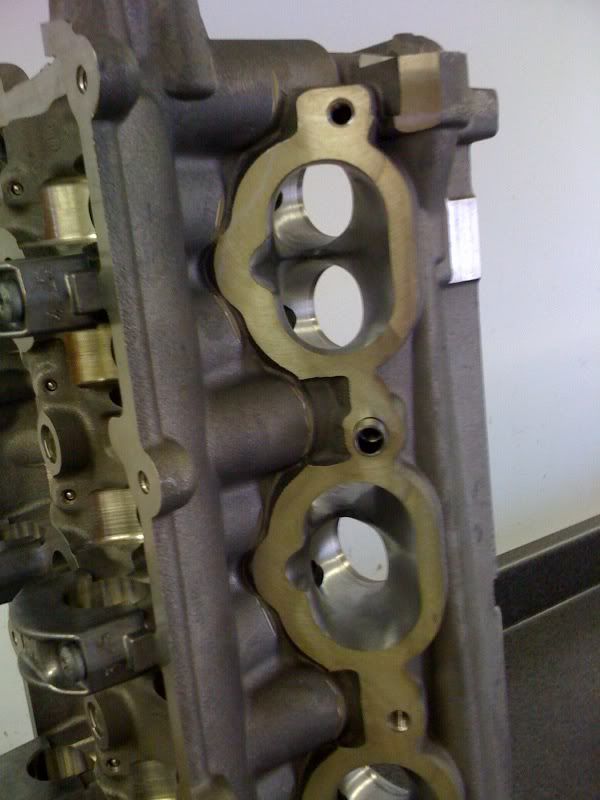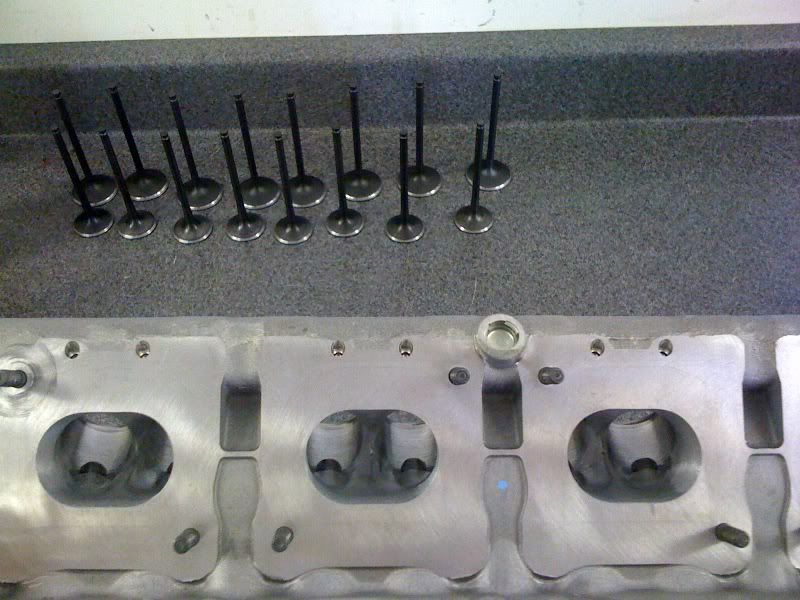 C63 Longtube Headers (100rwhp/60rwtq SAE 93 octane gains on average with our matched tuning vs stock):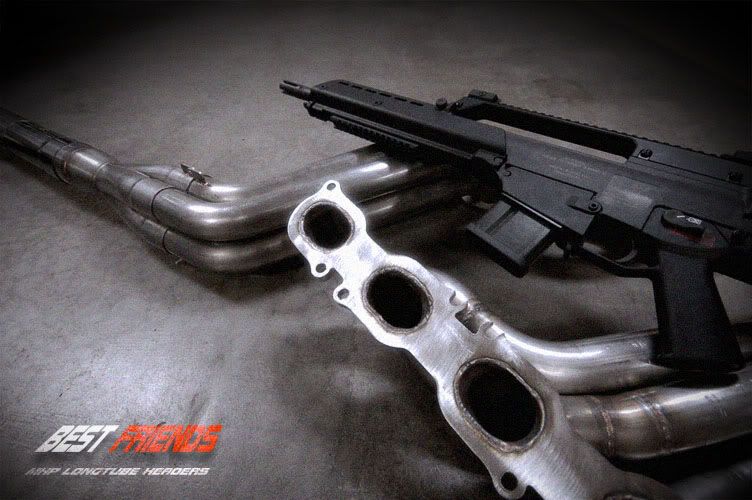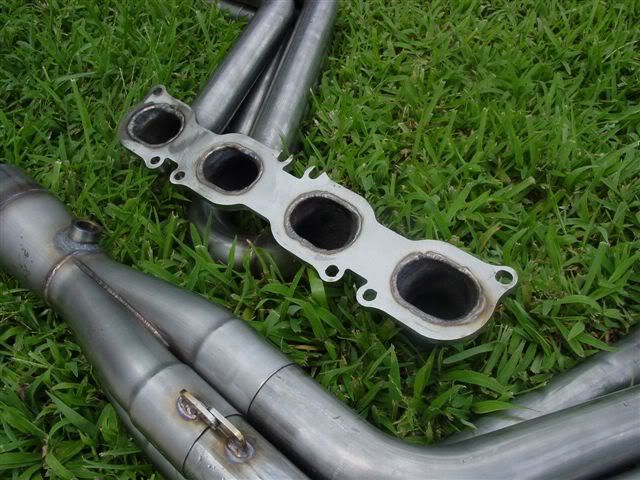 MHP v3 CDT + LT headers vs Stock Dyno:
MHP S3 (no cams yet) Dyno:
MHP S2 (headers/catback/tuning/filters/tstat) 70-180 Roll:
45-160:
Fly by:
Our new open track car:
Other customer vehicles on display at the Orlando Festivals of Speed Event (held at the Orlando Ritz Carlton the last weekend in October) we co-sponsored (
www.festivalsofspeed.com
):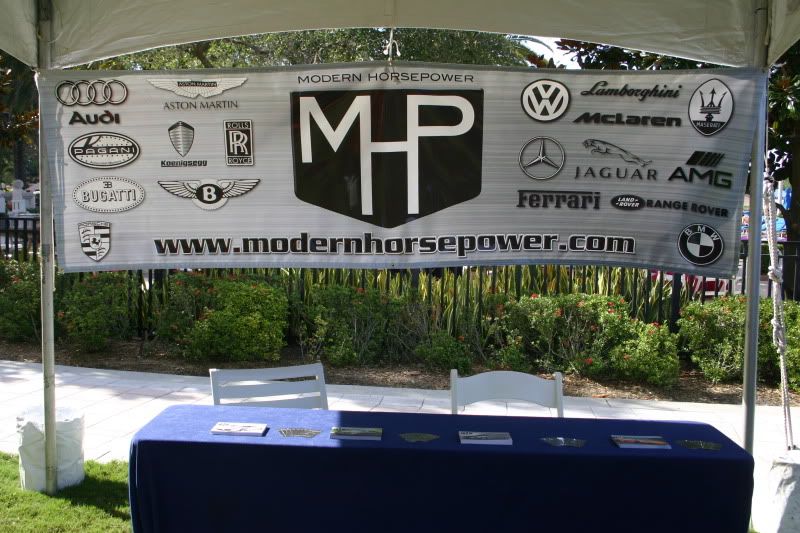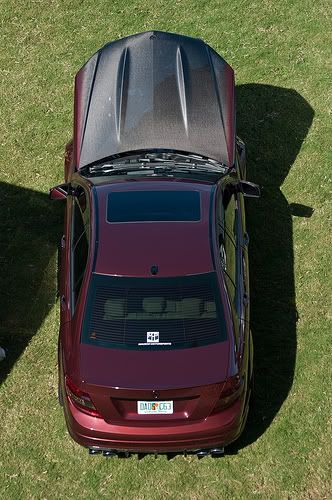 Shot of the Cartec/Maha dyno we test our files on in Europe, complete with fans capable of blowing 180mph:
http://www.modernhorsepower.com/images/dyn...-Windtunnel.jpg
SL65 BS before/after ECU/TCU:
http://www.modernhorsepower.com/images/dyn...G_Black-MHP.jpg
Lambo LP640 before/after ECU/TCU:
http://www.modernhorsepower.com/images/dyn...boLp640-web.jpg
Gallardo SE/5.2L before/after ECU/TCU:
http://www.modernhorsepower.com/images/Gallardo-Tuned.JPG
E90 M3 before/after ECU only:
http://www.modernhorsepower.com/images/dyn...0M3Dyno-web.jpg
Crappy cell phone video of one of the Veyrons we tuned for Sheik Al Nahyan (we're not allowed to take pics/vids of royals vehicles but I snuck this one out, same car as featured in the Top Gear episode. There are 6 Veyrons in the U.A.E., we've tuned 3 of them to date).
Apologies for the long into post but I wanted to give everyone an idea of who we are and what we've done. I along with with Tom "
[email protected]
" will be available to answer questions on the forum, via email (
[email protected]
,
[email protected]
) or directly at 614 940 9523, 720 999 1888.
Again, this is our busiest time of year (overseas markets) so if I miss your call I'm either on another call or flashing, please leave a VM and I will call you back as soon as I can. My reachable hours are 11am-5am EST (OH) 7 days a week until the end of January, Tom has a more normal schedule presently and is located in CO/CST.
Thank You
Andrew Cluck, Owner
Modern Horsepower LLC