I finally wrapped up a several weeks of mods last month.
Here's the rundown on my full-bolt, E85, 2013 GT-R with other interior mods:
Engine/Under-hood:
-AMS non-catted DP's
-AAM non-catted mid-pipe
-SiR 265 LpH Fuel Pumps
-SiR 1,150 Injectors
-HKS 'Super Fire' plugs
-Red Tial BOV's (100% VTA)
-Got Boost Upper & Lower Intercooler pipes
-Got Boost MAF Delete Intakes
-Got Boost Speed Density Kit
-Motul OW-40 Oil
-Cobb AP006 Tuner
-AMS Coolant Tank
-AMS Custom Tune (E85 & 92 Octane)
Interior:
-ACG Roll-bar
-Schroth 4-Point Harnesses
-Auto Tecknic Shift Paddles
-Durement Steering Wheel (Cyber-GT Model)
-DCT Motorsports Carbon Steering Wheel Panel
I did all the install work myself over the course of a couple weeks in the late winter & spring.
Special thanks to Dave @ Got Boost, Bill @ SiR, and Tal @ ACG.
Without help & advice from those guys, I couldn't have completed this project.
Also, big thanks to both Eric & Chris @ AMS.
Working with these guys on my eTune was nothing but a pleasure.
My purchase from them was very small in comparison to their heavy hitter projects.
However, they treated me like I was working on a big baller Alpha 12-type build.
Class act all the way - thanks guys!
Performance numbers?
I'm not sure of the dyno numbers, yet, but I figure it's gotta be about 600whp, right??
I went to the drag strip last week and got a couple runs in.
Best run was 11.3 @ 129 mph with a (crappy) 2.017 second 60' time.
Lot of room for improvement and I didn't use launch control either.
Safe to say ALPHA Omega's 1/4 mile runs won't be threatened by me anytime soon.
It seems like almost daily somebody is breaking ground with a 1,000 hp beast in here.
If a 600 hp, bolt-on, E85 GT-R is this much fun, wow, you big build guys are
really
killin' it!
Even the difference I've experienced at
this
power level really does transform the car.....
Thanks for reading and here's some pics from the project:
-Chris
Time to get to work: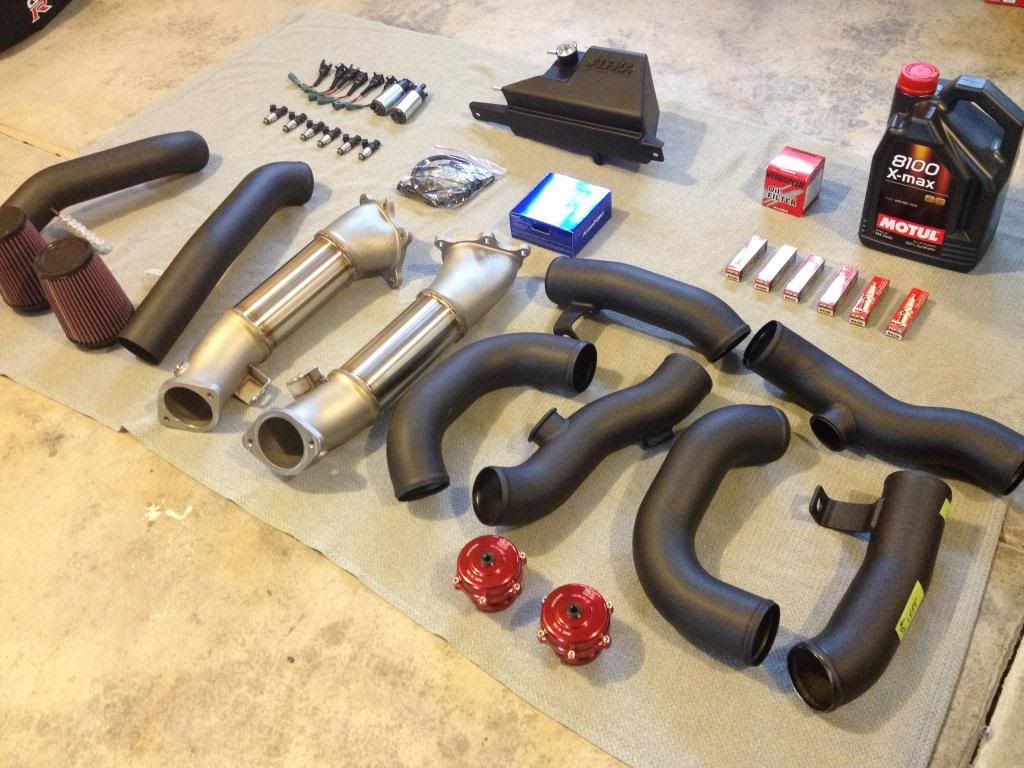 Amazing AMS quality:
Fits like a glove:
AAM non-catted:
SiR Injectors Installed: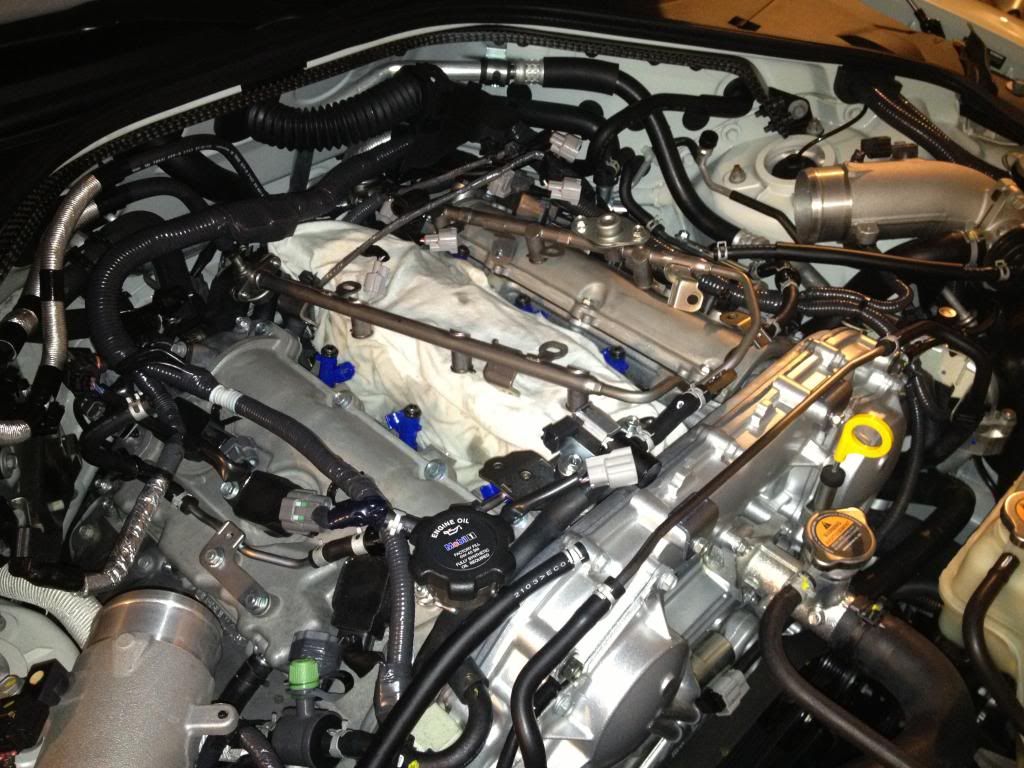 GT-R wingman assisting with Intercooler Pipes:
ACG Roll-Bar. Lengthy install, but well worth it: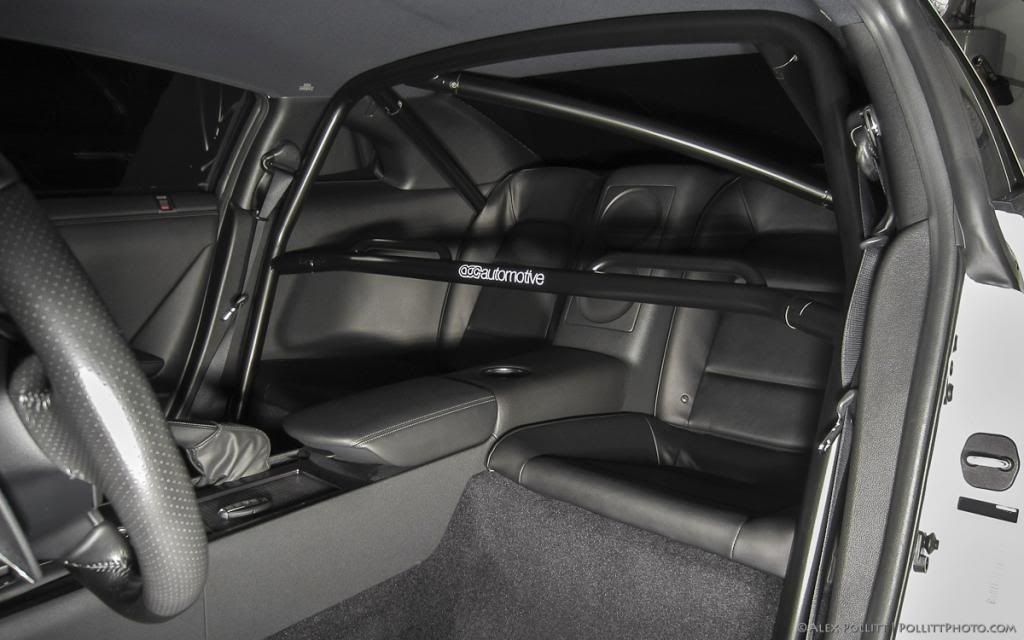 Finished off with red, 4-point Schroth harness:
Favorite mod - Steering wheel, paddles, & carbon:
Terrific product:
Love the under hood view & the Tial's: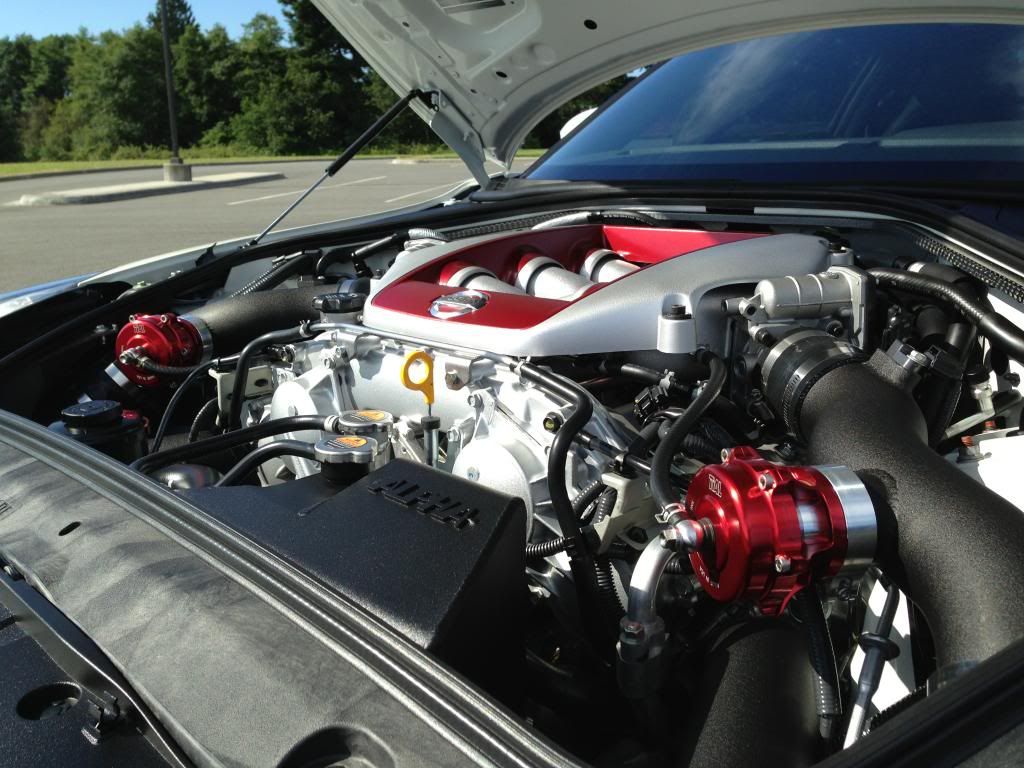 Lots of great Got Boost product in here:
Out for a shake-down run:
Rare sun in WA State:
Time for some posing: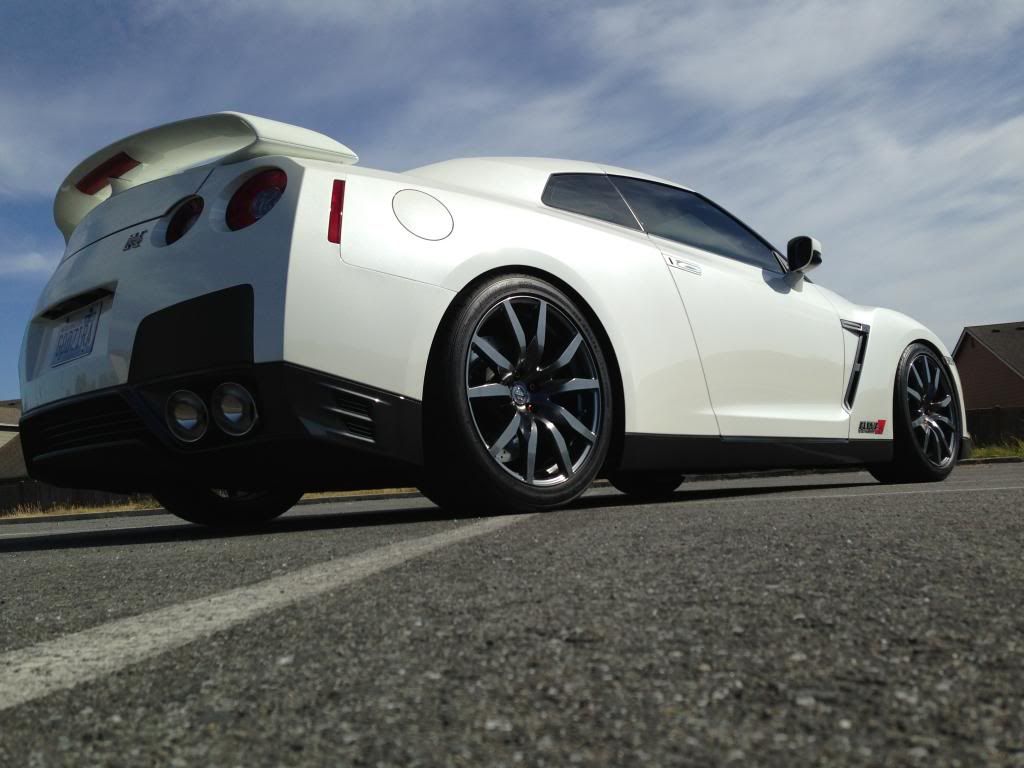 ALPHA 9 in training: