Well, I finished my H&R spring install over the weekend. Honestly it wasn't that bad. Took me a solid 7 hours. About 3 hours in the back including interior removal and around 4 hours up front. The instructions below are pretty basic/vague, so I thought I'd share some additional stuff that I felt was left out. Hopefully it will be of use!
* Disclaimer: I am not a certified mechanic. I'm just an average guy that likes to get stuff done on his own and learn at the same time. Some shops are charging almost $1,000 to do this install. So man up, and get'r done!
Here are the install guides I used:
1.
http://www.vividracing.com/blog/tuning-corner/kw-suspension-sleeve-kit-full-installation-on-nissan-gtr/
2.
http://www.speedforsale.com/staff/files/SuspensionSpringsGTR.pdf
Here are almost all of the tools required/tools that I used:
1. Sockets: 12mm, 14mm, 17mm, 21mm (For OEM lug nuts) + swivel socket and 2" extension for rear top hat 12mm nuts, and 1 1/4 or 32mm iirc socket for axle nut if you choose to remove it
2. Wrenches: 14mm, 17mm
3. Flat head screw driver (or other tool for removing push clips) + Philips screw driver
4. Breaker bar
5. Torque wrench
6. Reverse logic lug guides and jack pads
7. Impact gun
8. Custom tool to get the shock cable through the boot/top hat (I used a wire, with a piece of string and tied the string to the cable and fed it through)
9. Blue tape to protect paint
10. Spring compressors
11. Vice grips and pliers for random tasks
12. Rope
13. Magnet for when you drop the 12mm top hat nut past the engine onto the under tray ha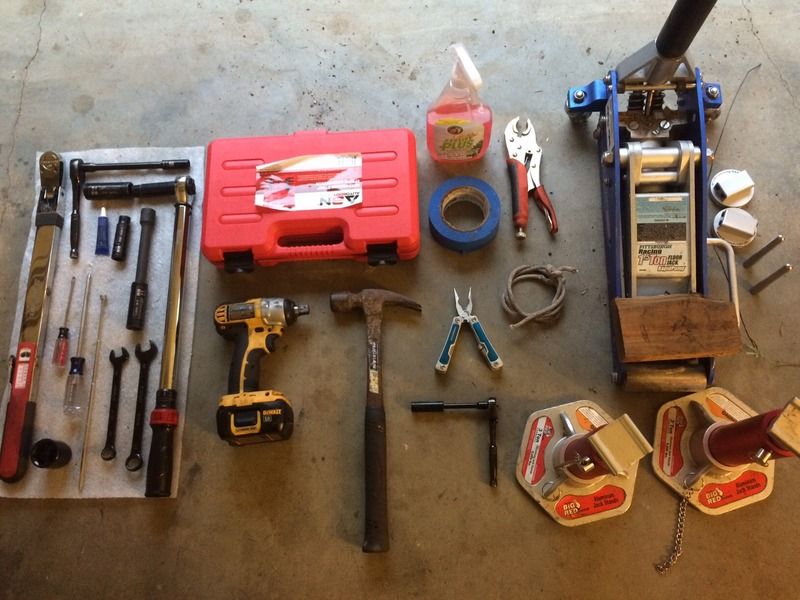 So after reading through speedforsale and vivids, here's what I felt was missing:
1. I do not believe you have to undo the axle bolt. It was just as easy not removing this. Maybe I'm missing something, but the axle will still slide out an inch or so at the front differential, giving you the room you need to squeeze the strut out. I didn't touch the axle bolt on the passenger side and go the strut assembly out just as easily
2. I would advise to take pictures of how far the threads of bolts are sticking out, for instance, on the lower shock bolts, upper control arms, etc. so that you have an idea where the nut/bolts should be when reinstalling. I couldn't find torque specs until after I was done retightening everything (included pics, courtesy of Dut). I also used blue thread locker on most things when finished. See pics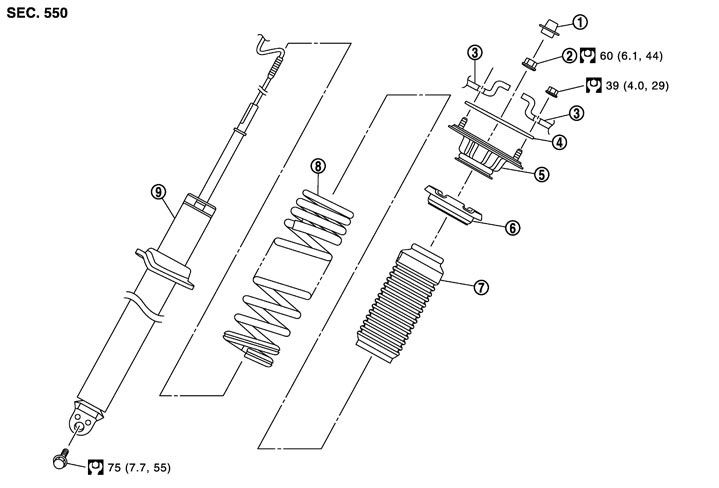 3. You do not need spring compressors on the rear springs when putting the H&R's back in. I used it on one side and realized I didn't need it, so I skipped the other side. You do need them on the fronts
4. When removing the front strut assembly, I found that the best way was the following:
For the drivers side, undo the bottom strut bolt and three top hat bolts, obvs undo the bolt for the knuckle/uca, as well as loosen the two uca bolts so that you can move this up as far as possible out of your way. Then move the knuckle back towards you and toward the FRONT of the car (To the left). When you undo the bottom strut bolt, pull the bottom of the shock toward you, then let it slide down a little, this will allow it to drop down. On the passenger side, you still move everything to the left, and pull the shock out on the right side. At least that's how I did it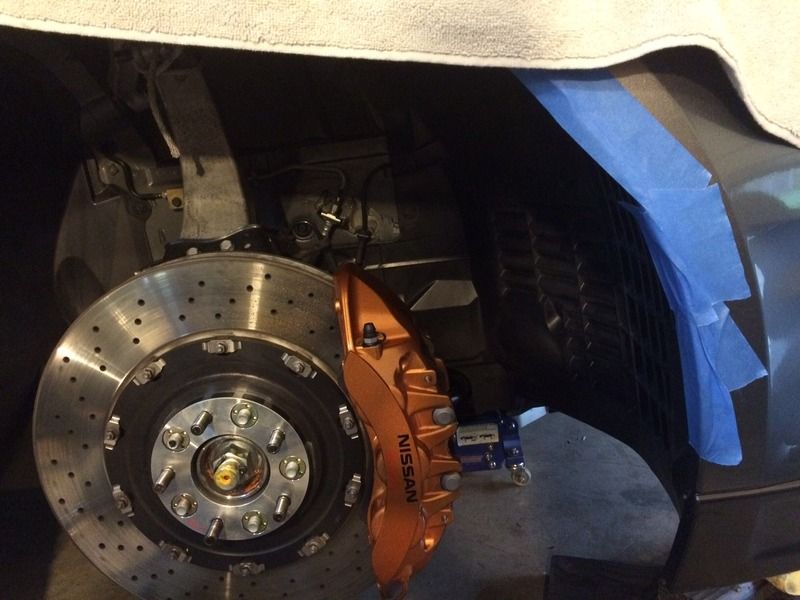 * Make sure to be careful not to let the knuckle hang too far out or it could rip the cv boot. I almost let this happen. Hence the small rope they show in the instructions
* Also I forgot to put the top hat gasket back on on the drivers side! Had to loosen everything up again and squeeze it in there. This took an additional 15-20 minutes. And make sure to go through the instructions and make sure to tighten ALL bolts back up
Here's a pic of how the strut comes out, and how it needs to go back in: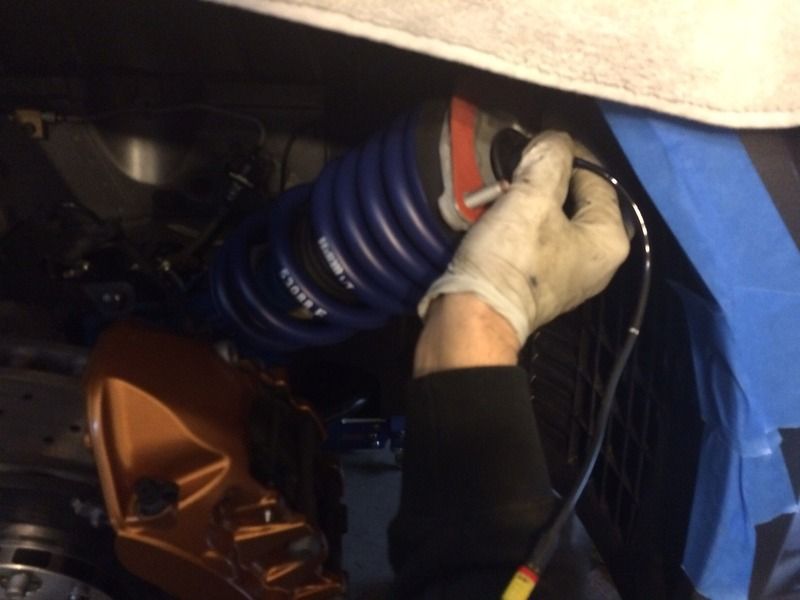 * I did one shock at a time and was very careful to double check that I retightened all bolts
* To remove the 17mm top hat bolt, get a thick/strong screw driver (or something similar) and a 17mm wrench. Wedge the screw driver between two of the studs to hold it from rotating as you torque the bolt with the wrench. A 17mm split socket would not work for me, but most likely because my Dewalt Impact gun doesn't provide enough torque. Final product with H&R spring installed: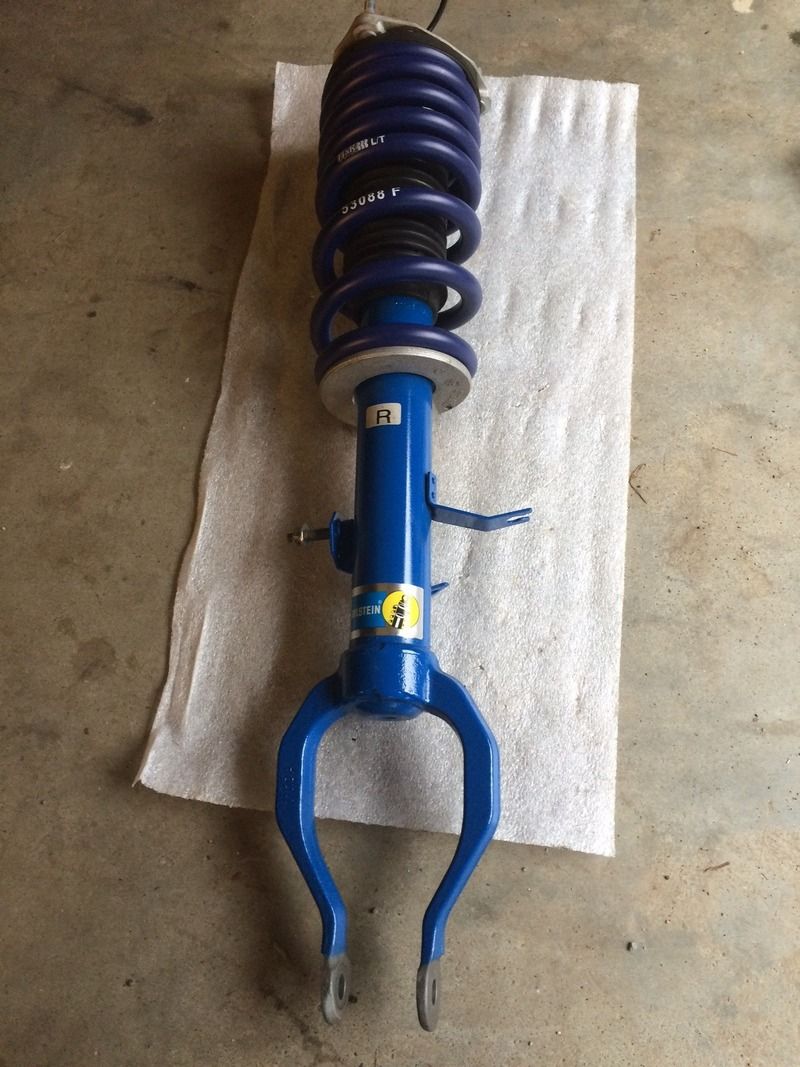 Couple random pics:
I used little pieces of cardboard to prevent scratches on the springs. Also, make sure you put the spring compressors in the direction that I have them in the pic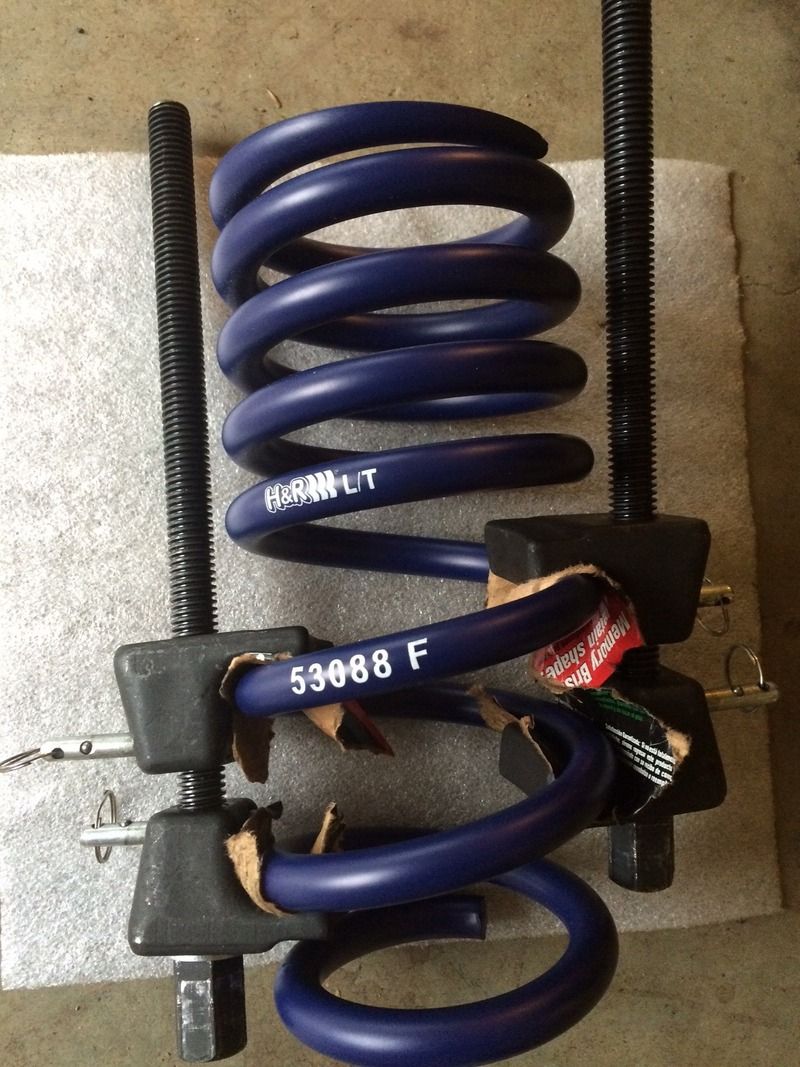 Fresh in the box:
* It's also a great time to clean your calipers, fender liners, shocks and struts, and random suspension components, so bring the cleaning supplies