Discussion Starter
·
#1
·
Couple weeks ago we dumped the MY12 engine & Transmission roms
Joe & Will have done it again, please to say the latest MY12 gearbox software is now available to NIS006 users as free download/firmware update as usual. Fully working gear re-learn & clutch adjustments
It's not quite the game changer that LC4 was, but has some nice shift logic tweeks and holds gears longer in auto.
Feel free to test
alpha firmware #: 1.6.5.1-3587
1. Run new version AccessPORT Manager
http://www.accessecu...tup-2.0.2.1.exe
2. Go to the "Options" Tab.
3. Copy the "Options" configuration from the below screen shot.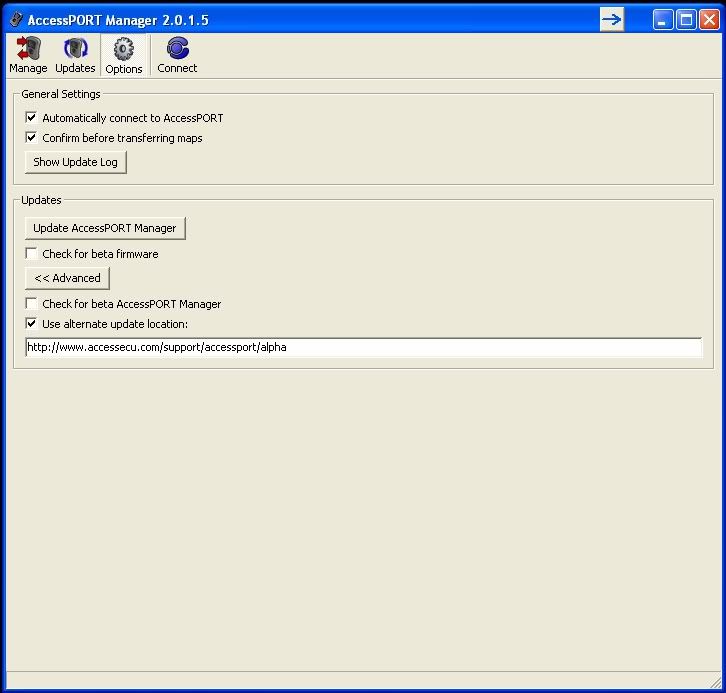 4. Go to "Updates"
5. Update your AccessPORT
6. Once you've updated your AccessPORT you should be on version alpha firmware #: 1.6.5.1-3587
Then uninstall to switch to LC5