There was an event ImporT drag wars today at Las vegas speedway , I decided to give it a run and see what i would do
Weather was the best we could really get in Vegas and DA was from 1500-1800 All day.. I had Chris Detune my first gear to 50% boost or so and uninstalled LC1 and Put LC2 006 ..really had no desire to break another Diff with "tire hopping " LC1 ..
No spoiler and No passenger seat
I entered the FIS forced induction Street competition
First shakedown pass was a
9.77- 150.72
monster MPH !! 60ft time was 1.71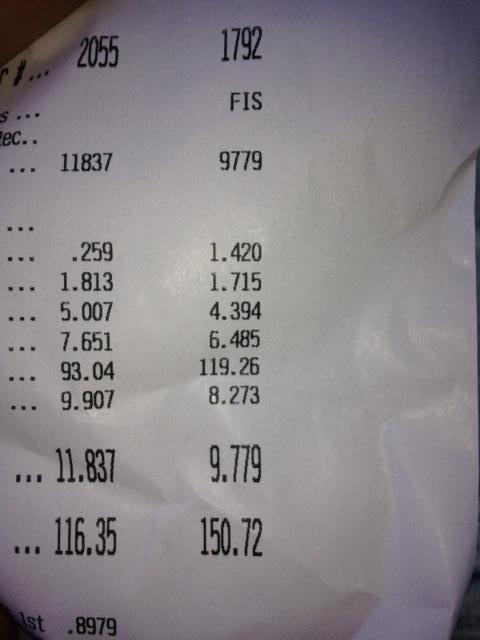 second pass was a
[email protected]
149.68 mph 60ft was 1.60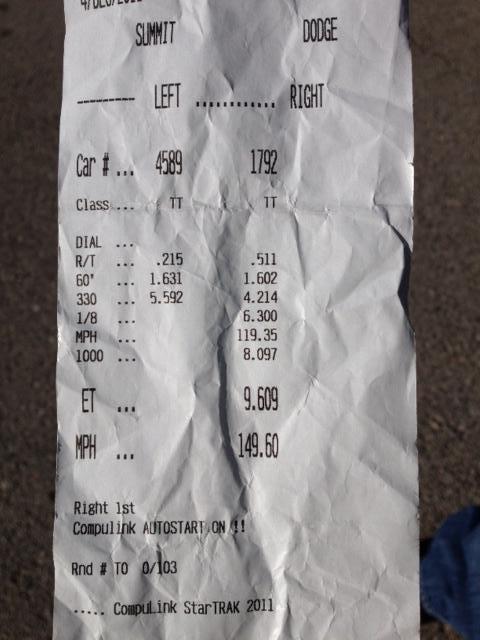 First place winner gets 500$ I was over a second faster than the 2nd place car 10.7, when the guy from the event saw that there was no car seat in the passenger he told me i cant run in street car
..he said run in FIP forced indcution pro .I was not really in a mod to stay the whole day there..decided to hang out for a little while longer
Third and Final Pass was a 9.53 @ 150.58 mph !! i was like YEA BABY!!! i was smiling from ear to ear !!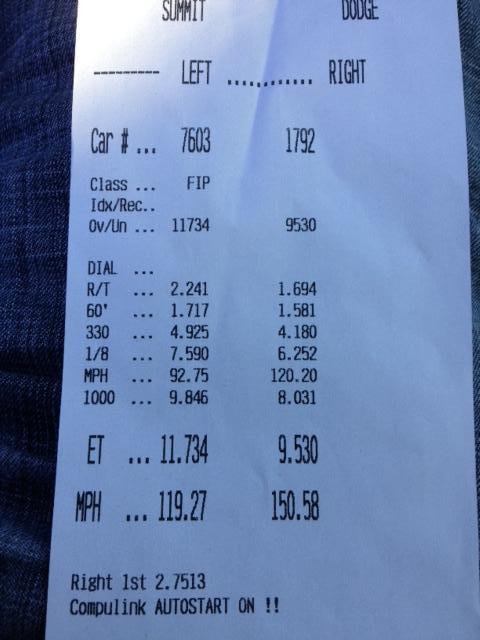 so i was the number one seed in the FIP with second place a drag car civic or integra? 9.60 .. I had him beat..
Fast forward about 40 honda civics breaking later LOL , then they ended the event when the track temps hit 49* .. which sucks b/c i was going heads up for 800.00 bucks..
VIDEO UPLOADING