Discussion Starter
·
#1
·
Figure no better place to make a GT-R post than to this forum! This thread is from some work I did this past fall, to share with other GT-R owners to help them see the importance of properly maintaining the cosmetic condition of your cars, and the consequences if you dont...​
*** Pic Heavy ***​
Well, I had four GT-R's come through in the last week, and they've all needed quite a bit of paint work. As much as I'd love to make 4 seperate threads for each vehicle, I'm going to make one thread on the GT-R that needed my love the most. Don't worry, I'll provide a pic of them all together, Red one not shown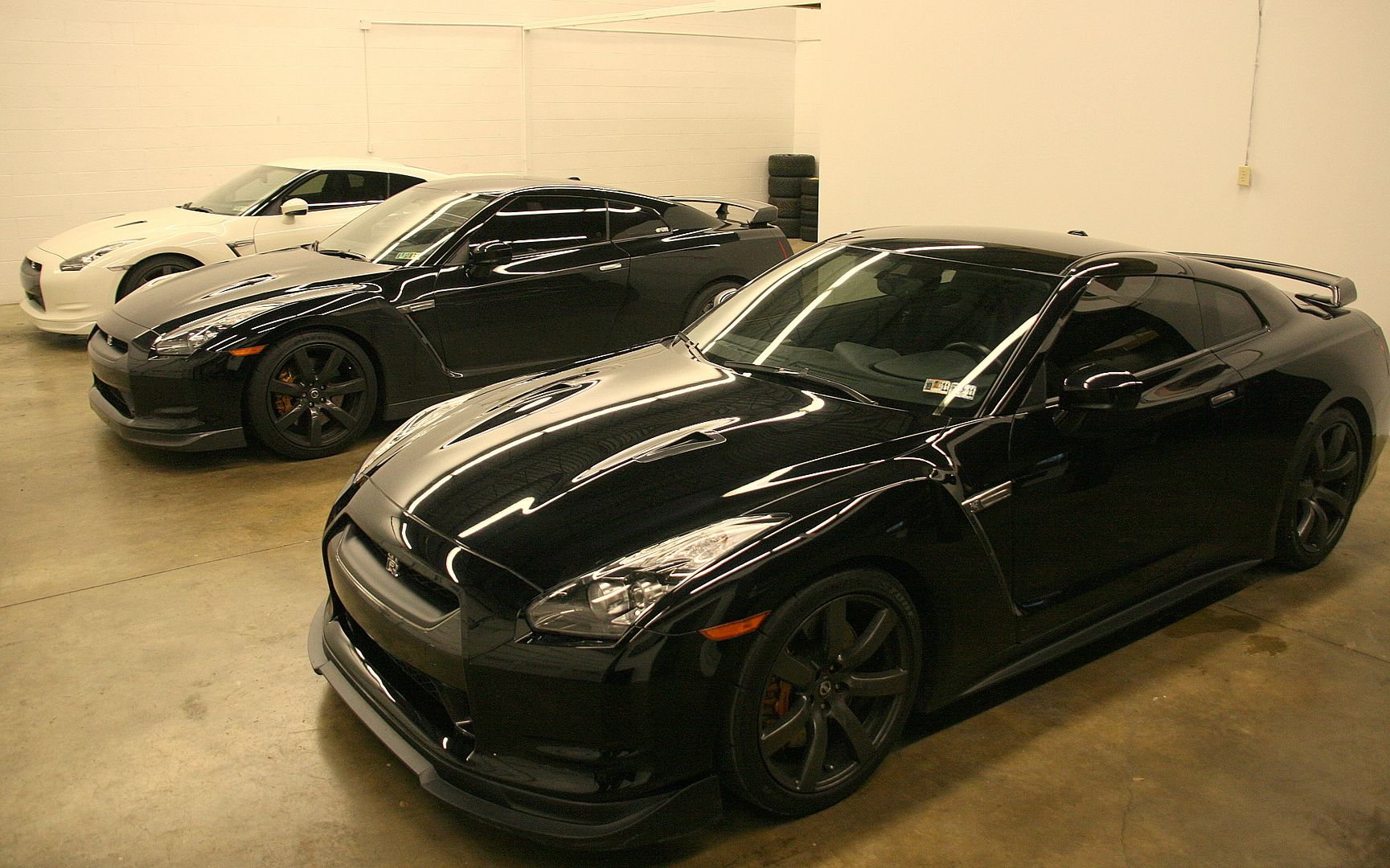 This 2009 model came through needing a full restoration, as it was showing the previous owners maintenance tactics of the automated car wash in it's straight black paint. The new owner clearly enjoys the vehicle and drives it often, as you can see in it's before condition, which I can't blame him for doing!​
Without further aideu, here is the write up, starting with photos of the vehicles condition when it arrived:​
First up was the wheels, Before snaps:​
5.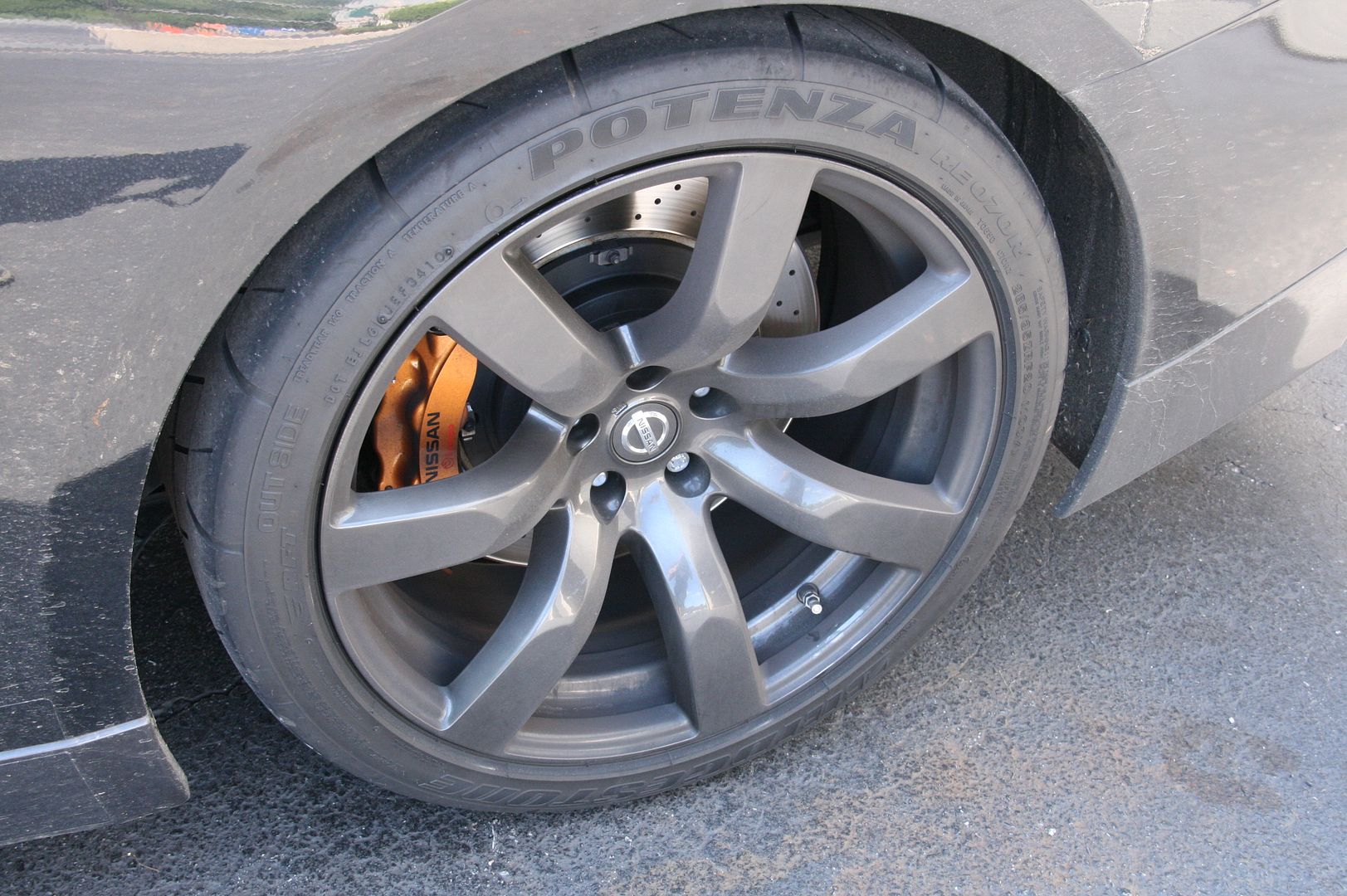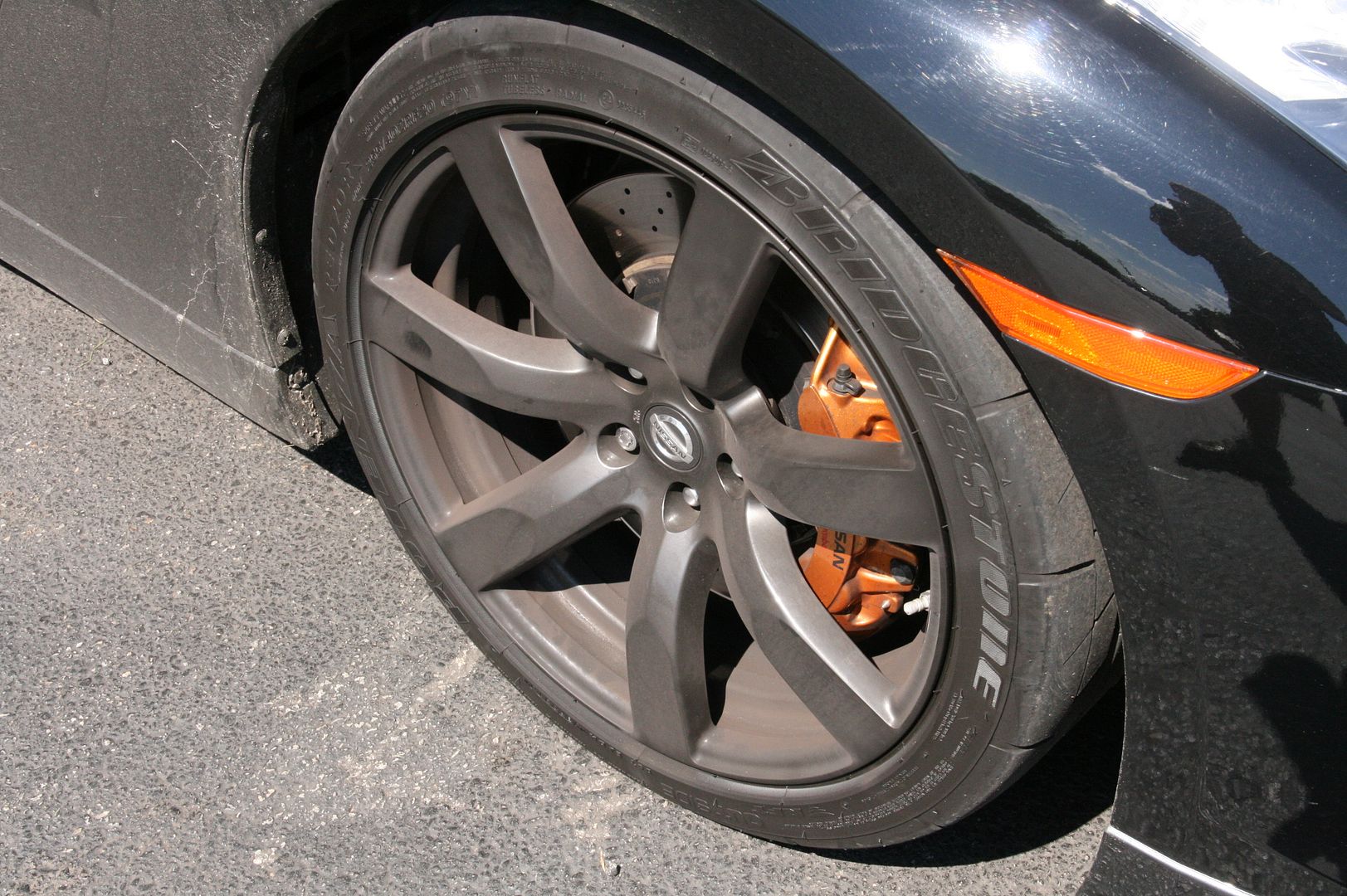 The IronX breaking down all the metal contaminents on the wheel surfaces after being cleaned:​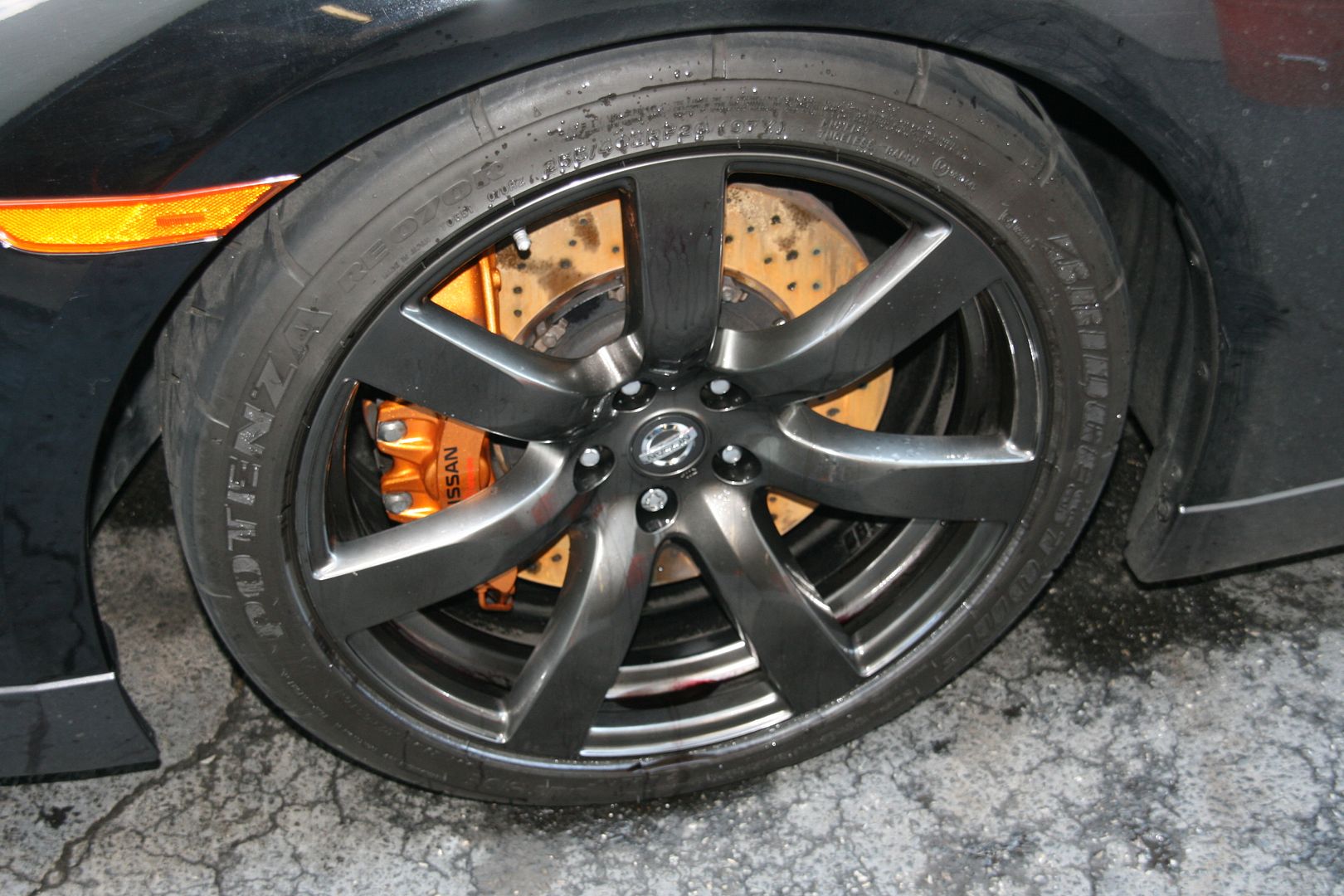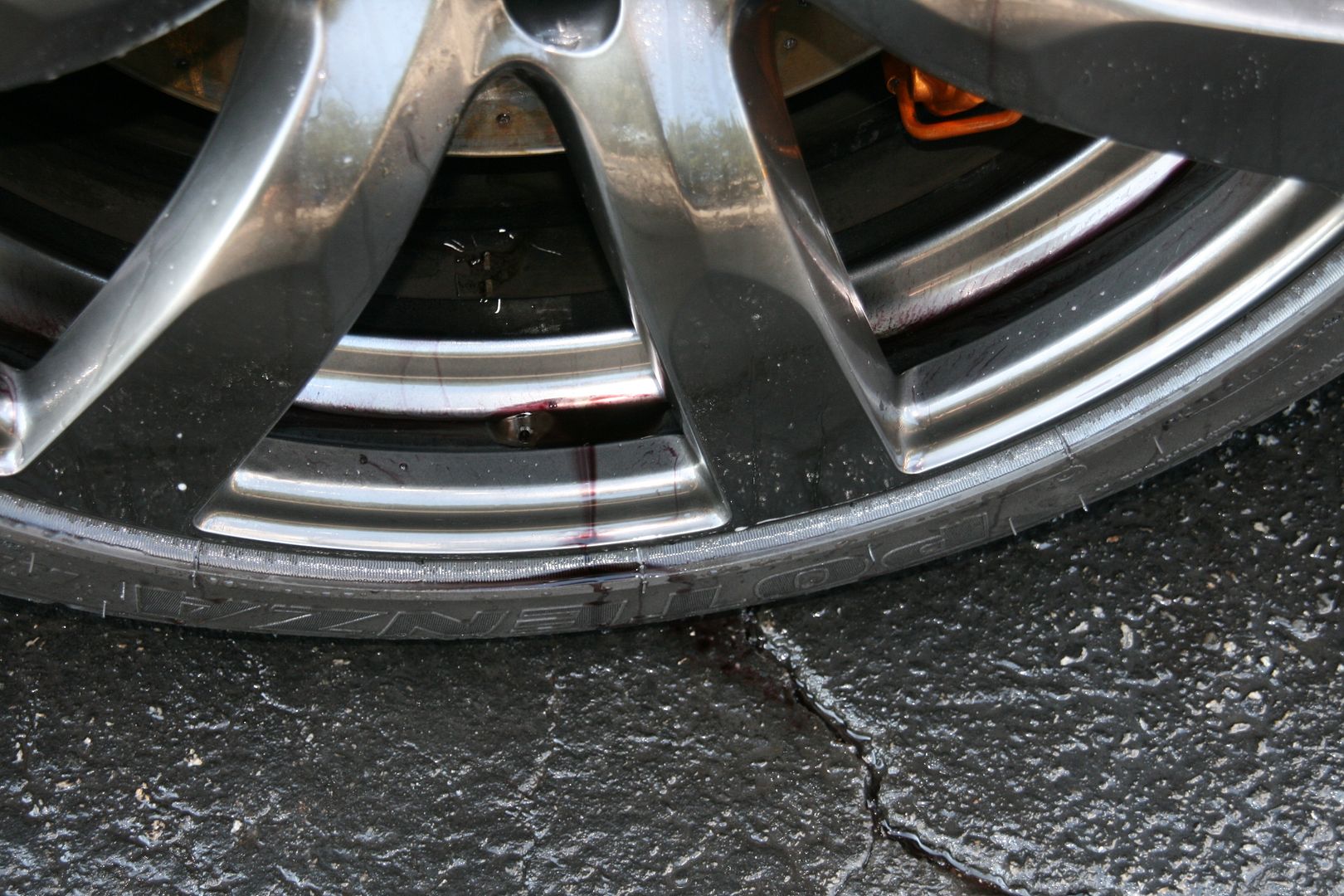 Here they are after being cleaned, IronX'd and sealed:​
10.
After that was the exhaust tips, which were nothing short of a night and day difference.​
cleaned/degreased, Metal soap, Optimum metal polish and CG Metal wax later...​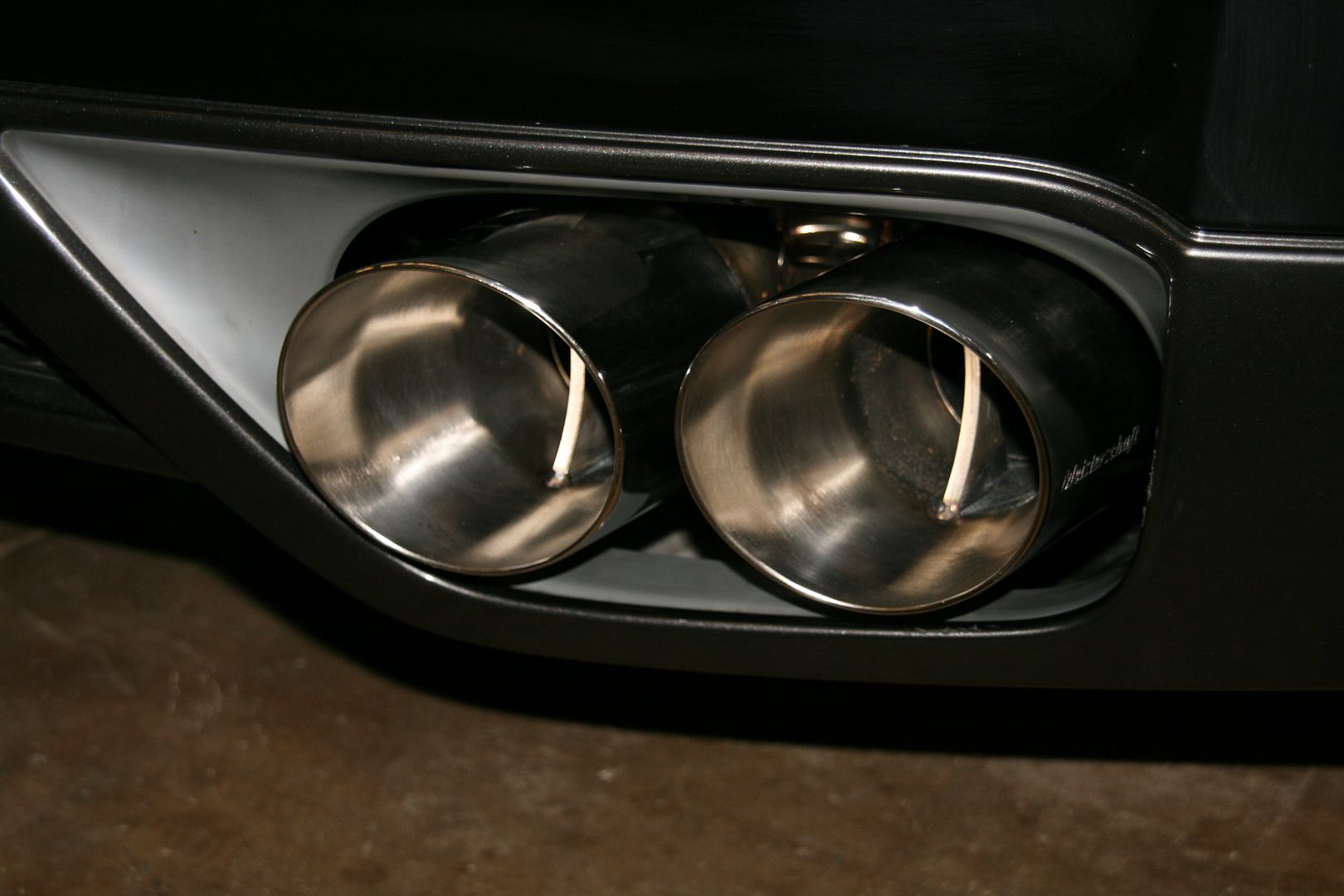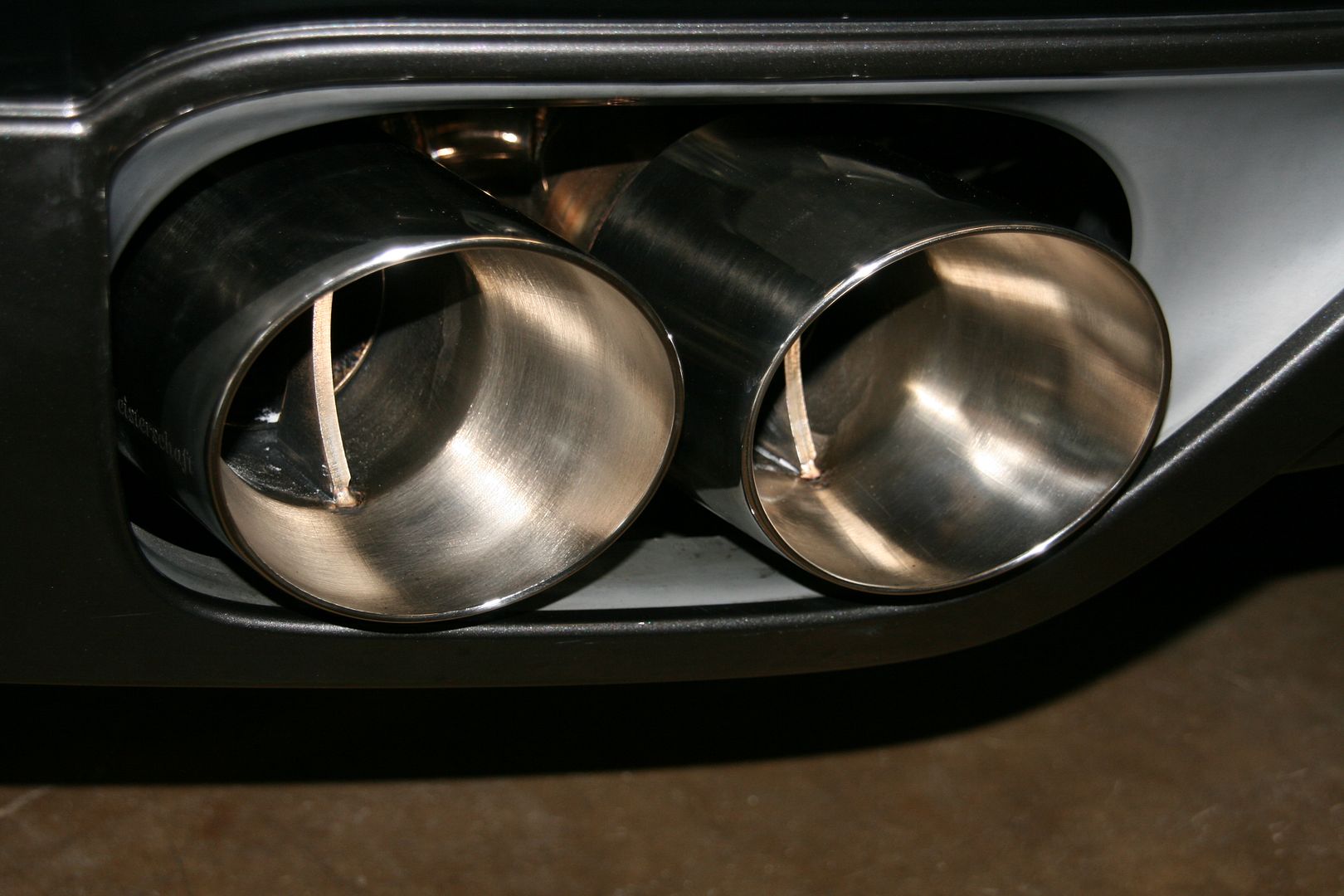 The vehicle also had an unfortunate dent on its driver side rear quarter panel, which was pulled to perfection as you can see here...​
15.
The vehicle was fully prepped and prepared for the correction work after the above "small" jobs were completed. The paint condition was nothing short of desperate, as you will see in the photos below of the condition before and after the prep process. Nothing but swirling, marring and various other defects.​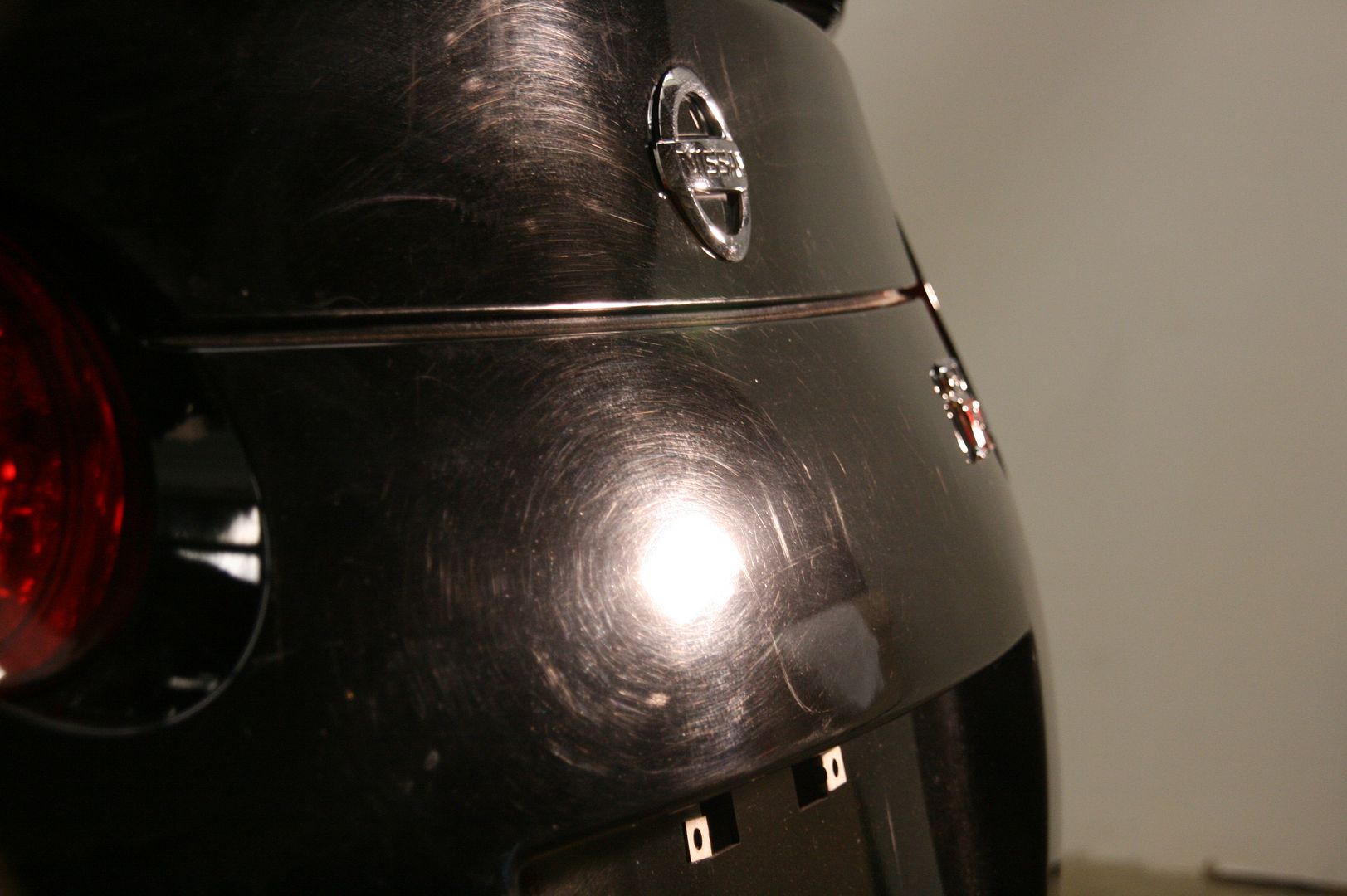 20.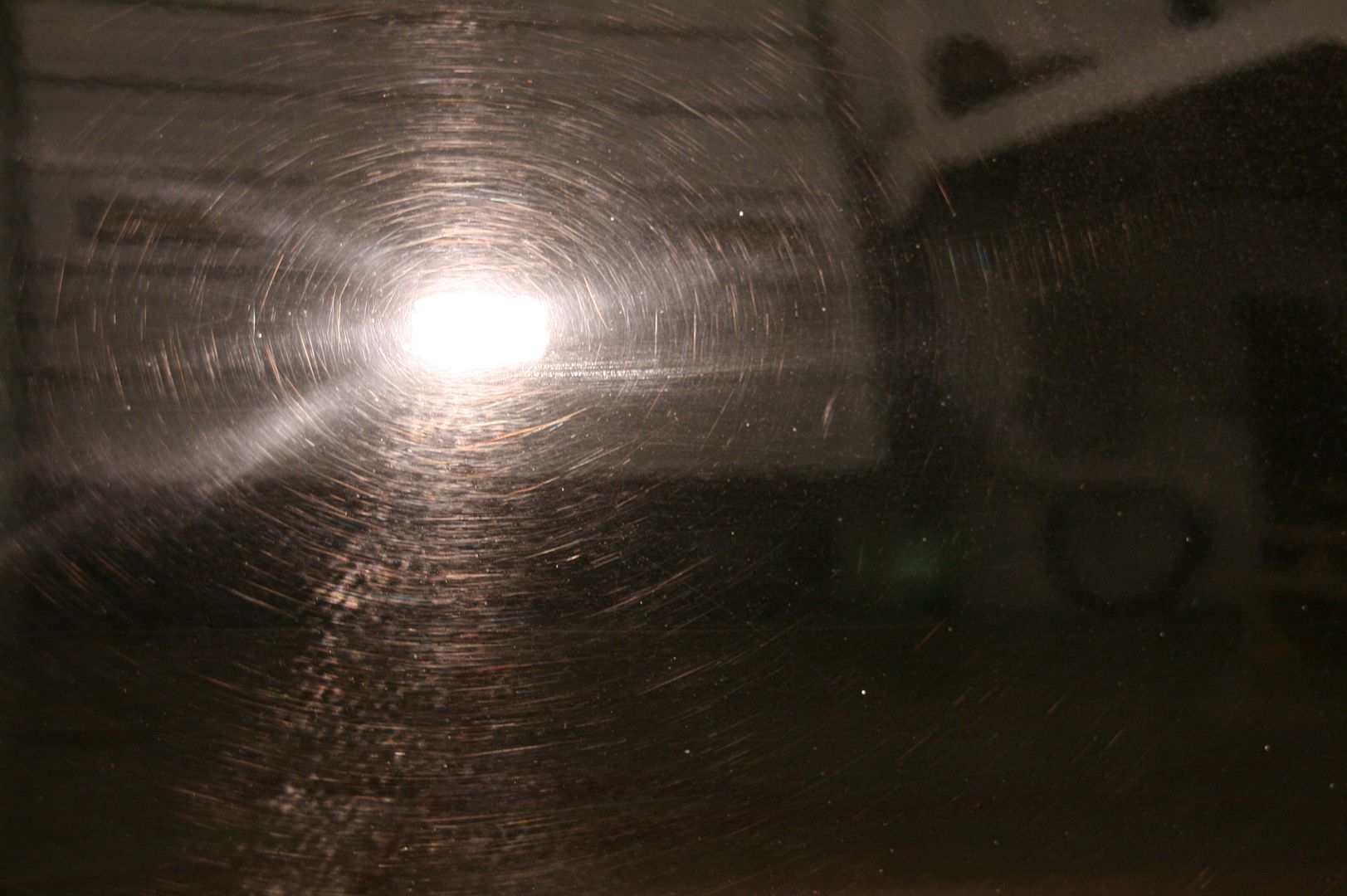 I then took various paint readings throughout the vehicle, which all proved to be very consistent in the mid 100 micron range...​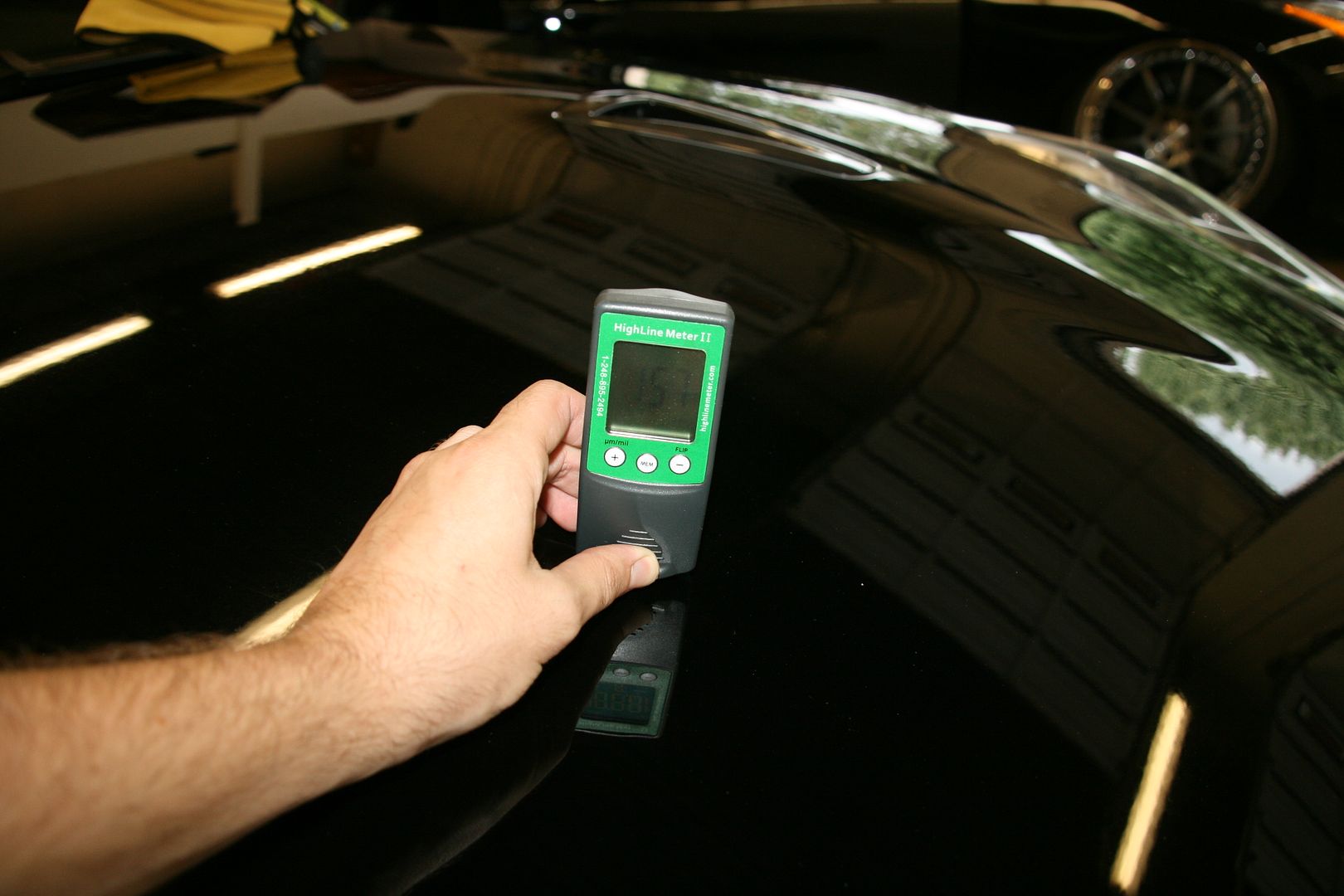 With all of the readings and prep taken care of, the car was masked and the correction was commenced, after out test panels we decided that it was going to take a bit of work with Megs 105/PFW on the rotary - up to 3 passes in some instances! The progress of the work can be seen here in the 50/50 photos of the paint:​
25.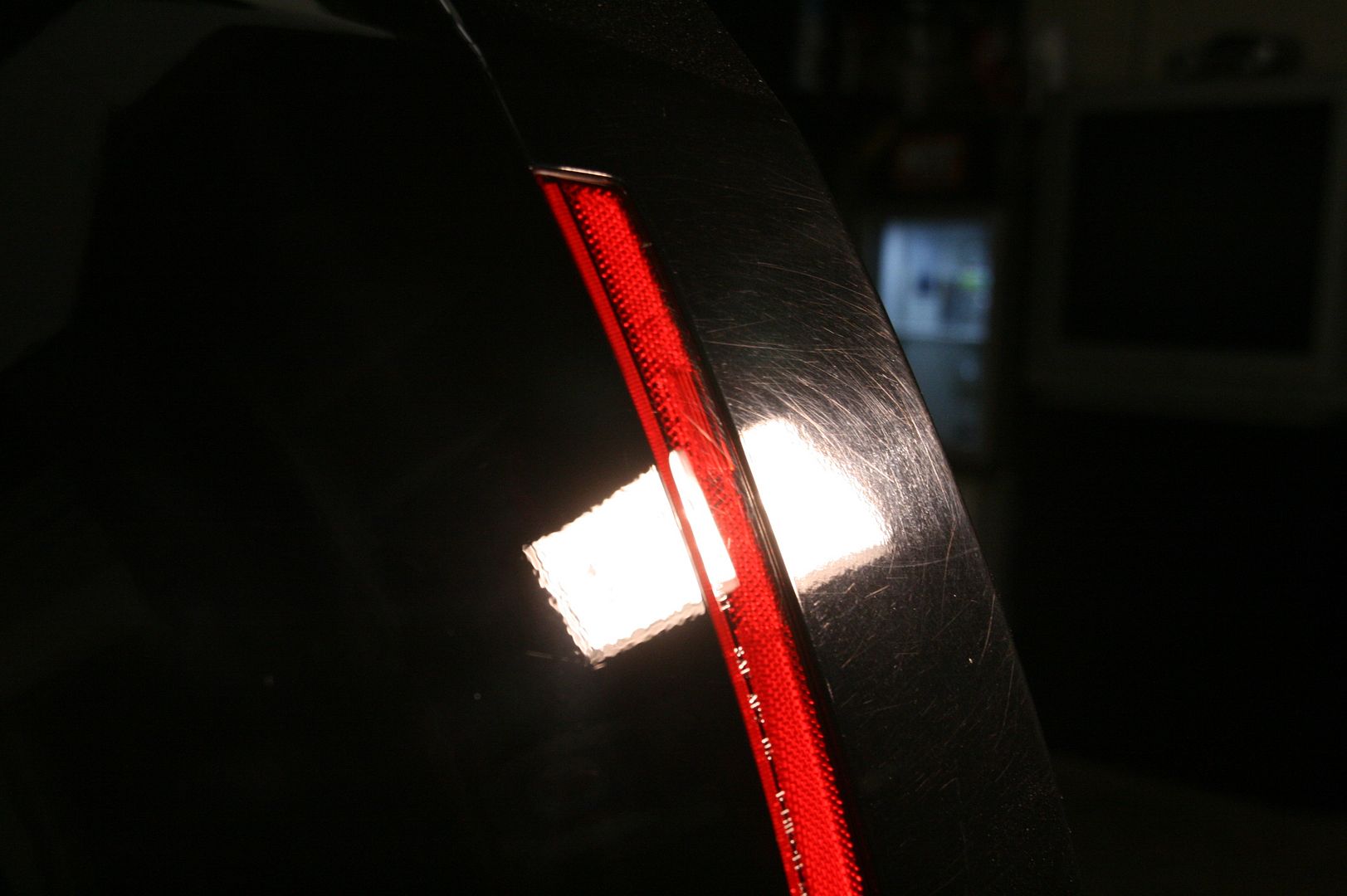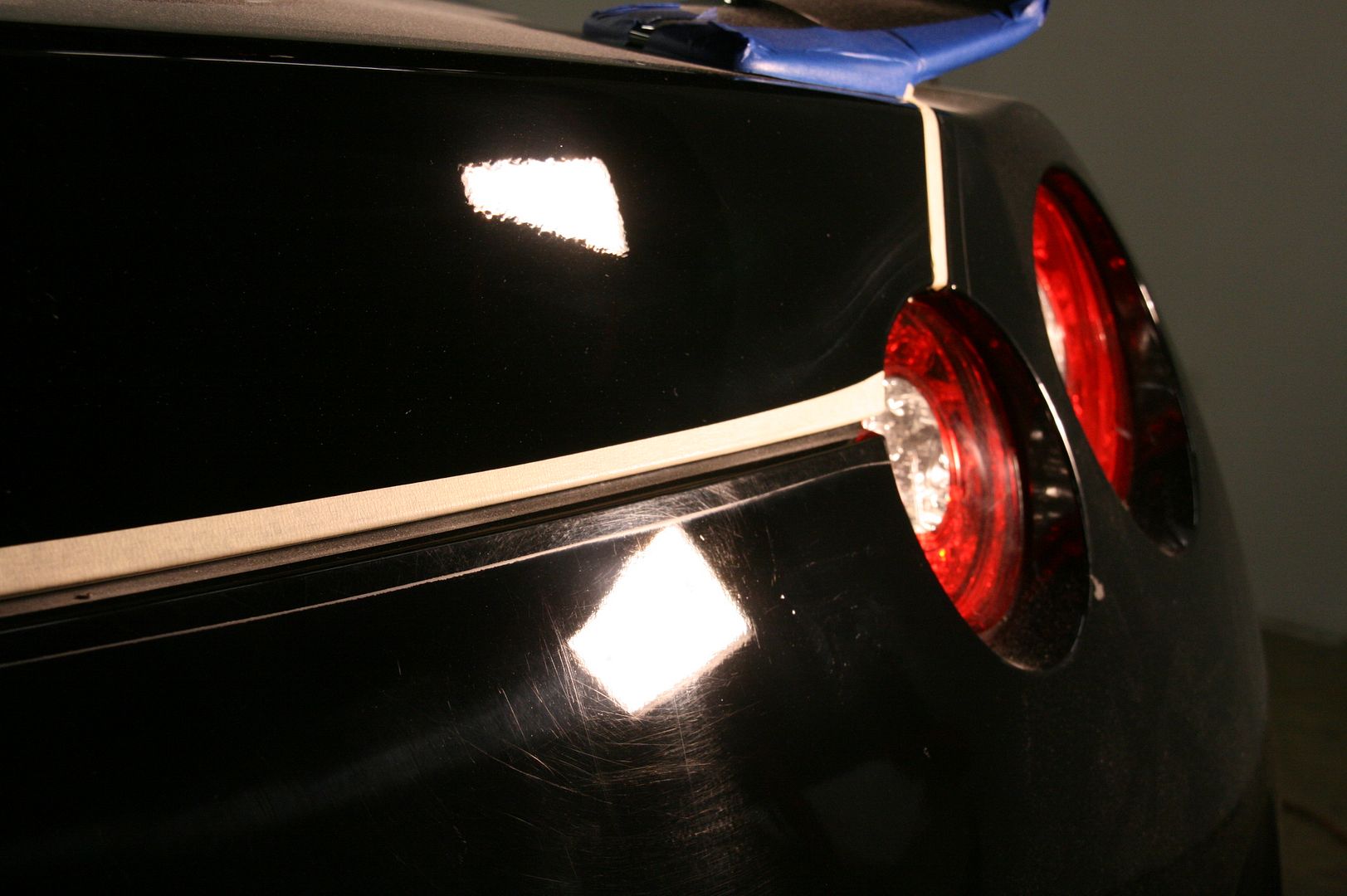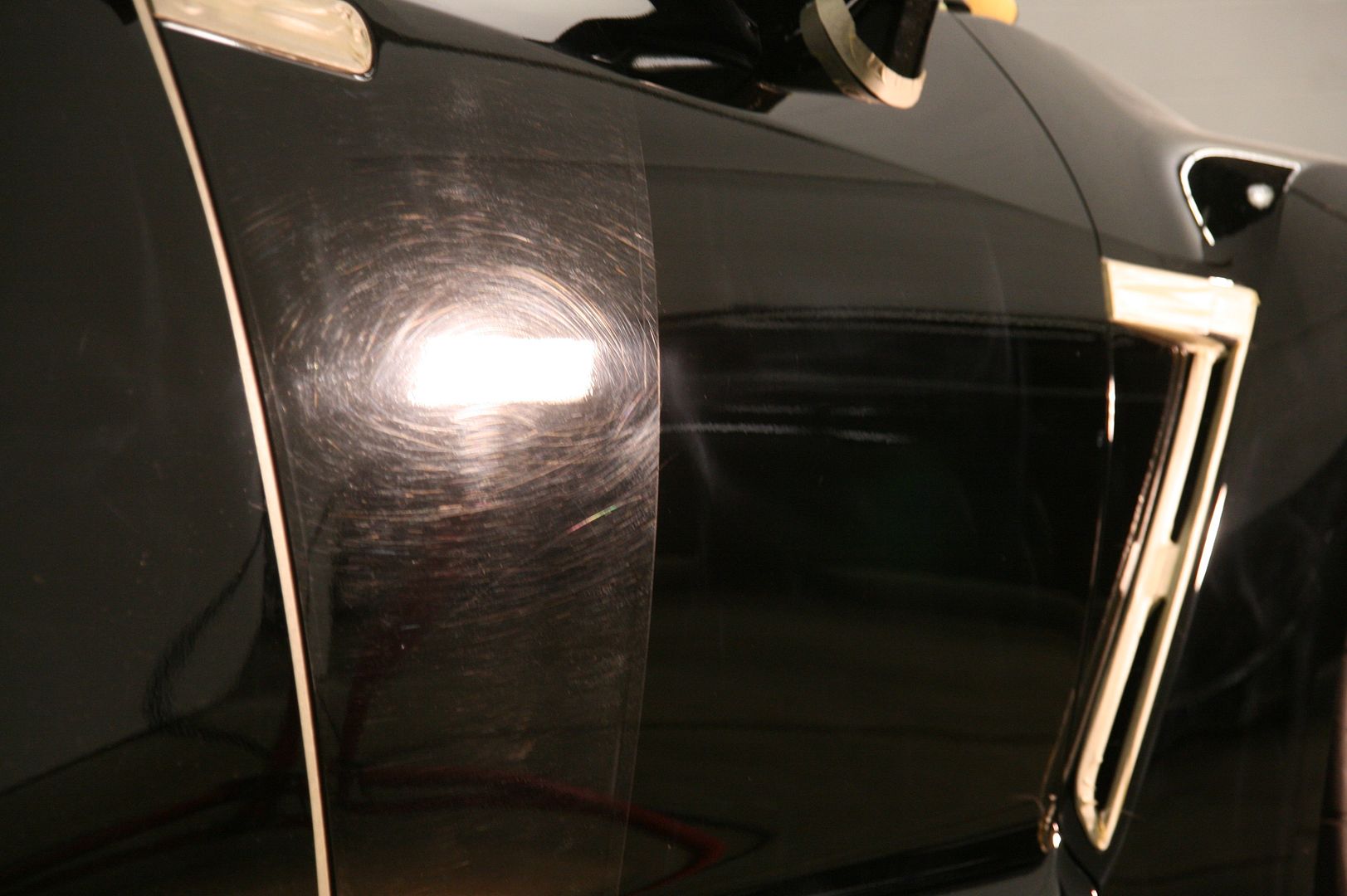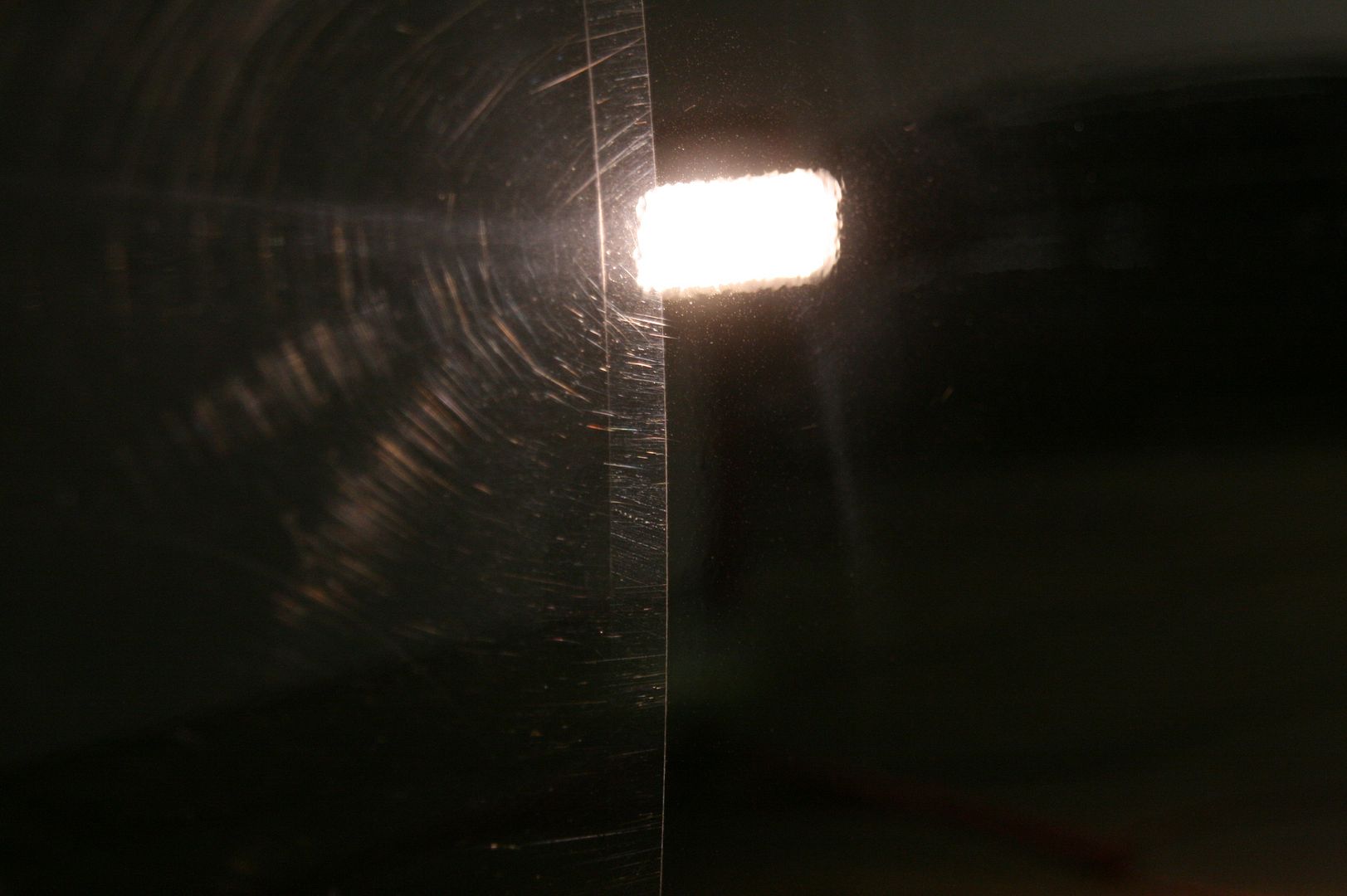 After approximately 14 hours of paint work alone, this was the finished product of the Nissan Black...​
30.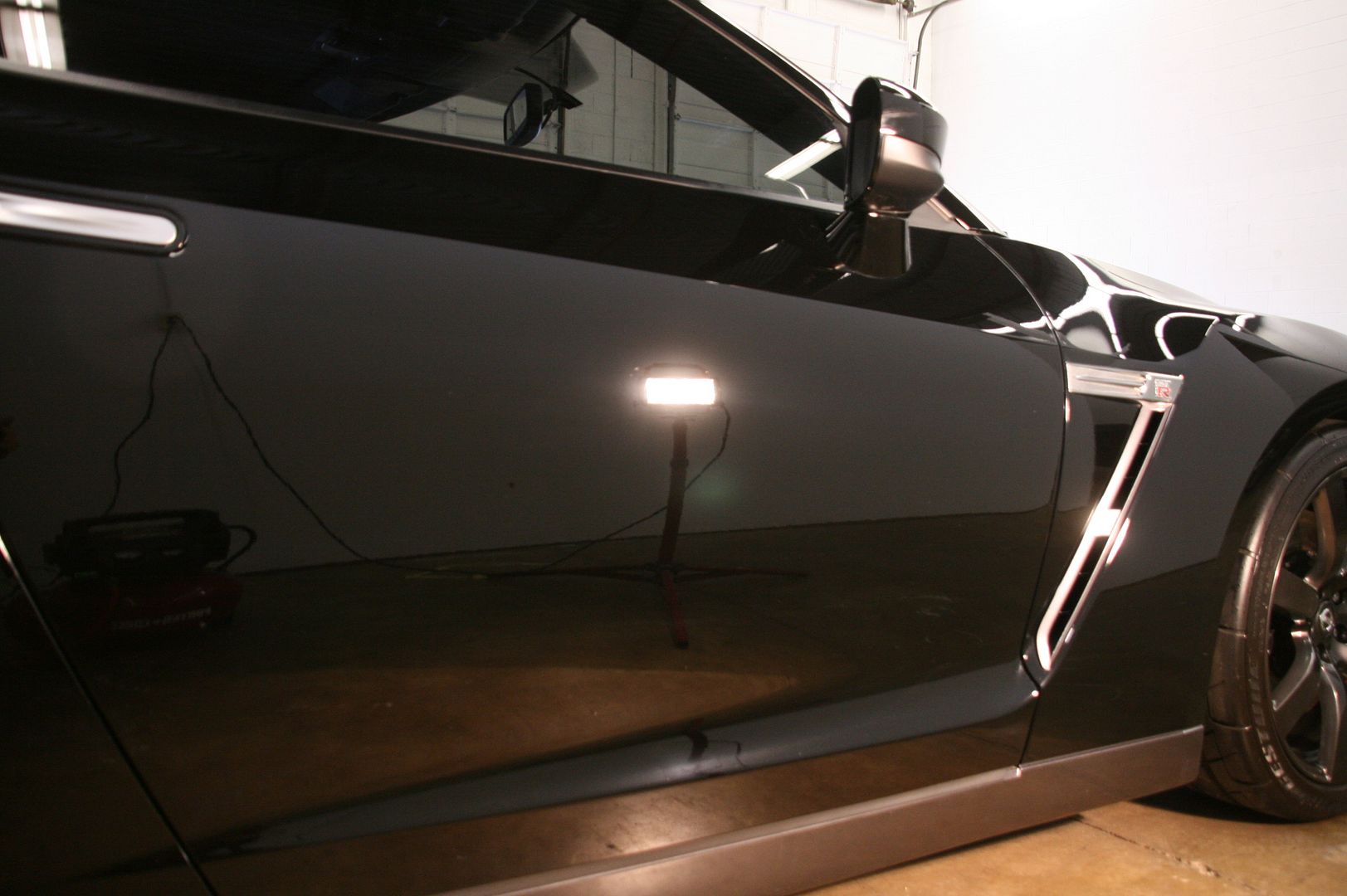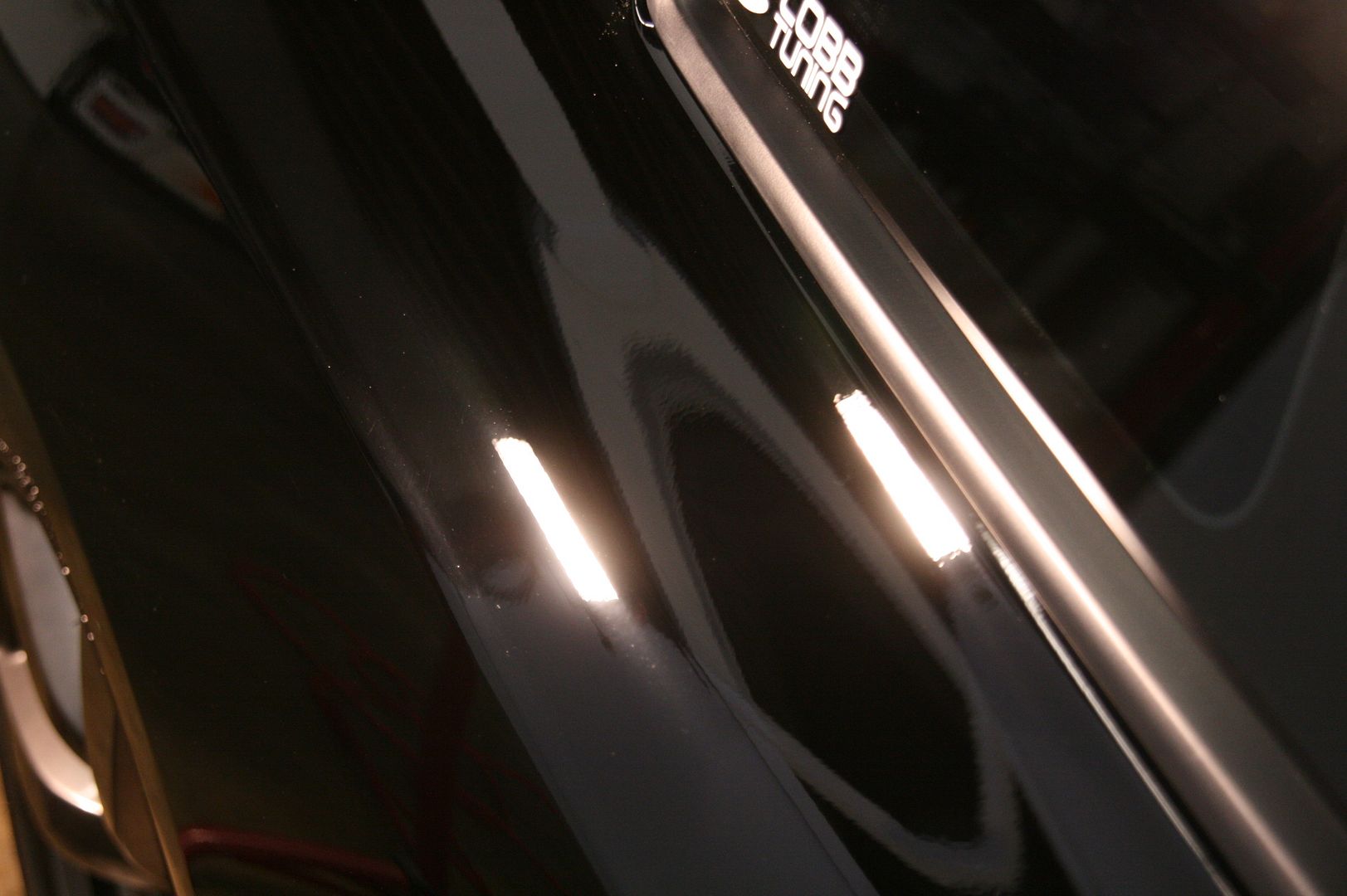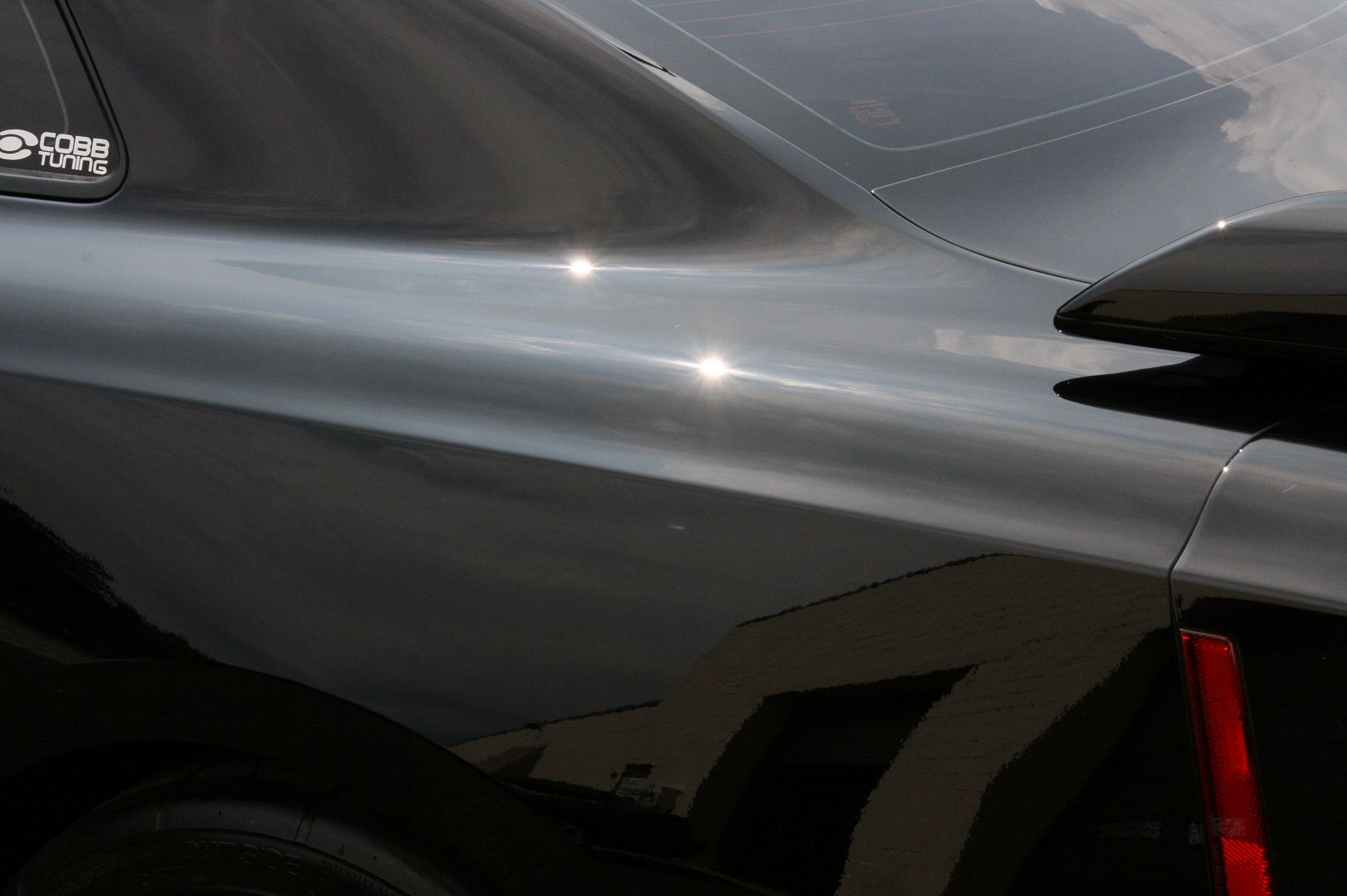 35.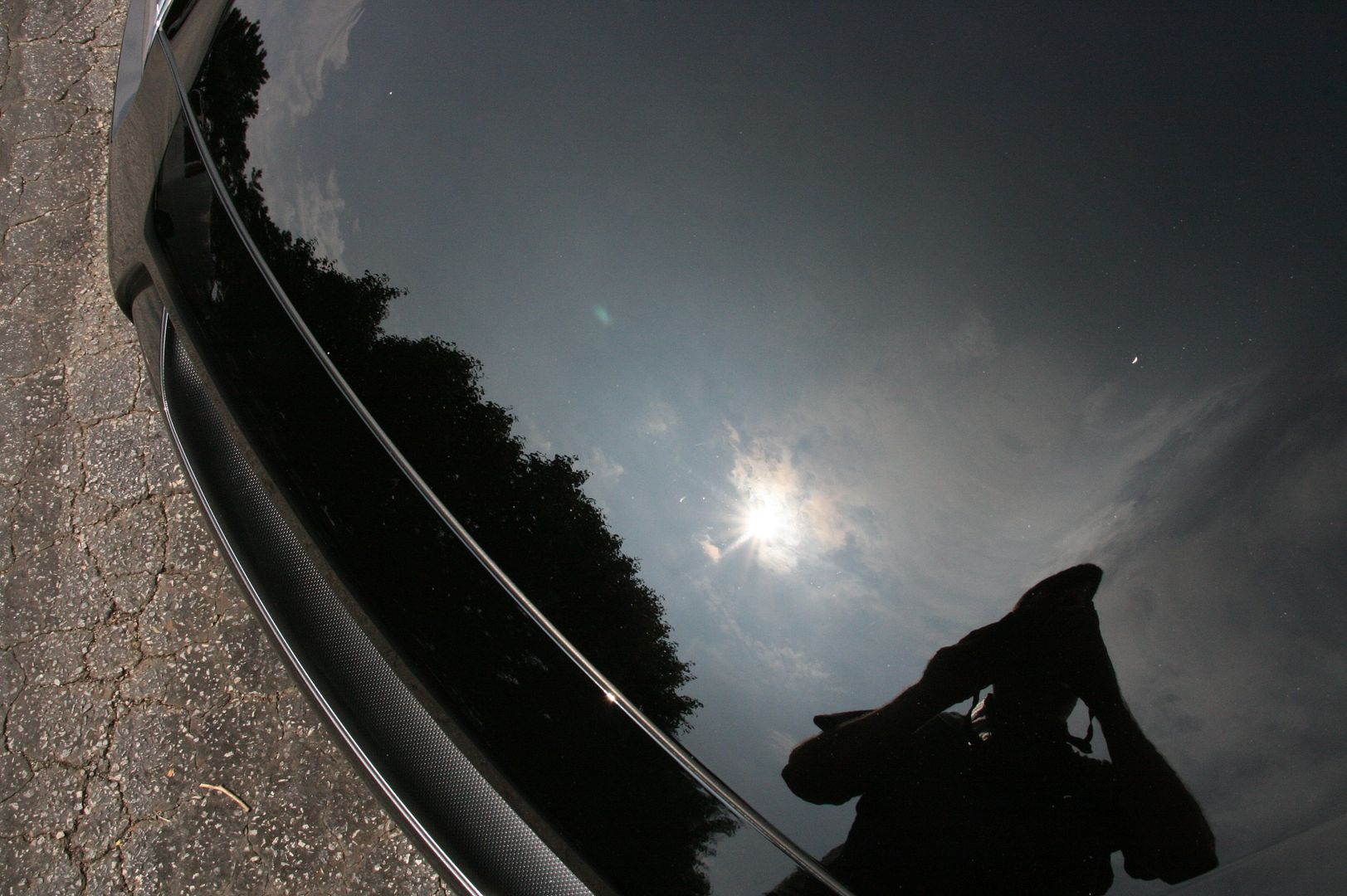 To wrap up all the work, the car was re rinsed, IPA wipedown and Paint Cleansed followed by a double layering of BlackFire WetDiamond. The finished photos below speak for themselves, both reflection and full profile shots were taken!​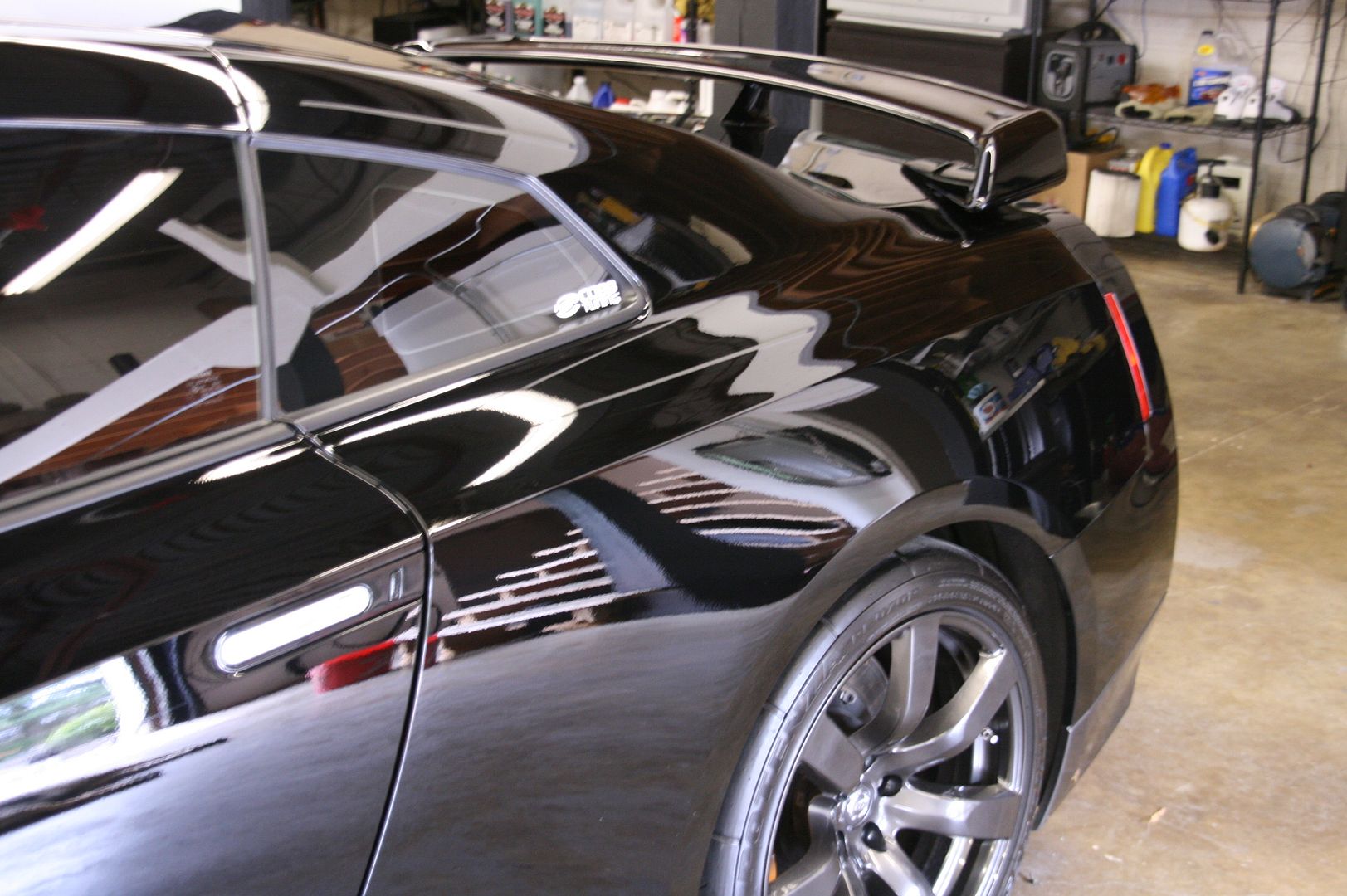 40.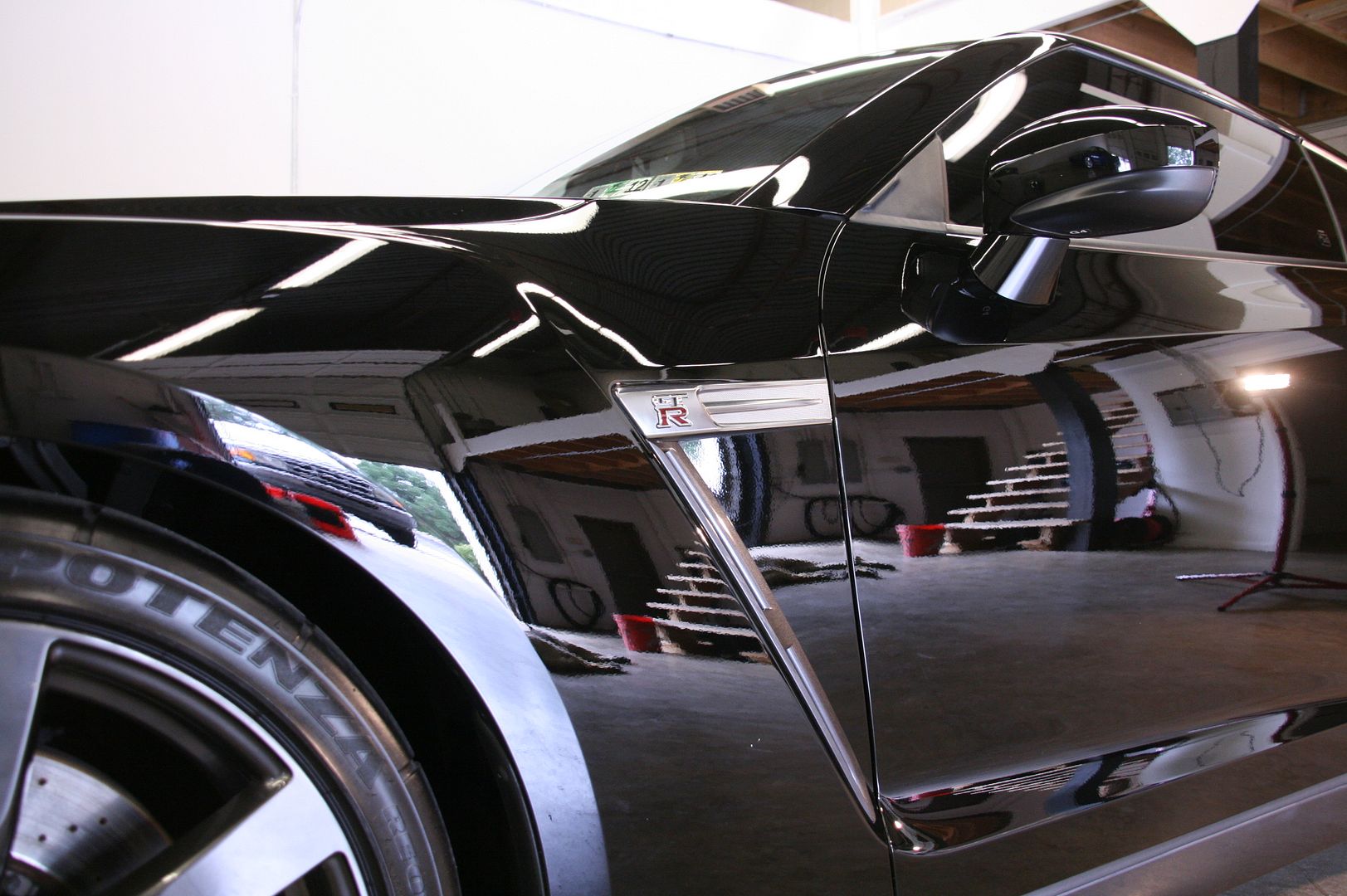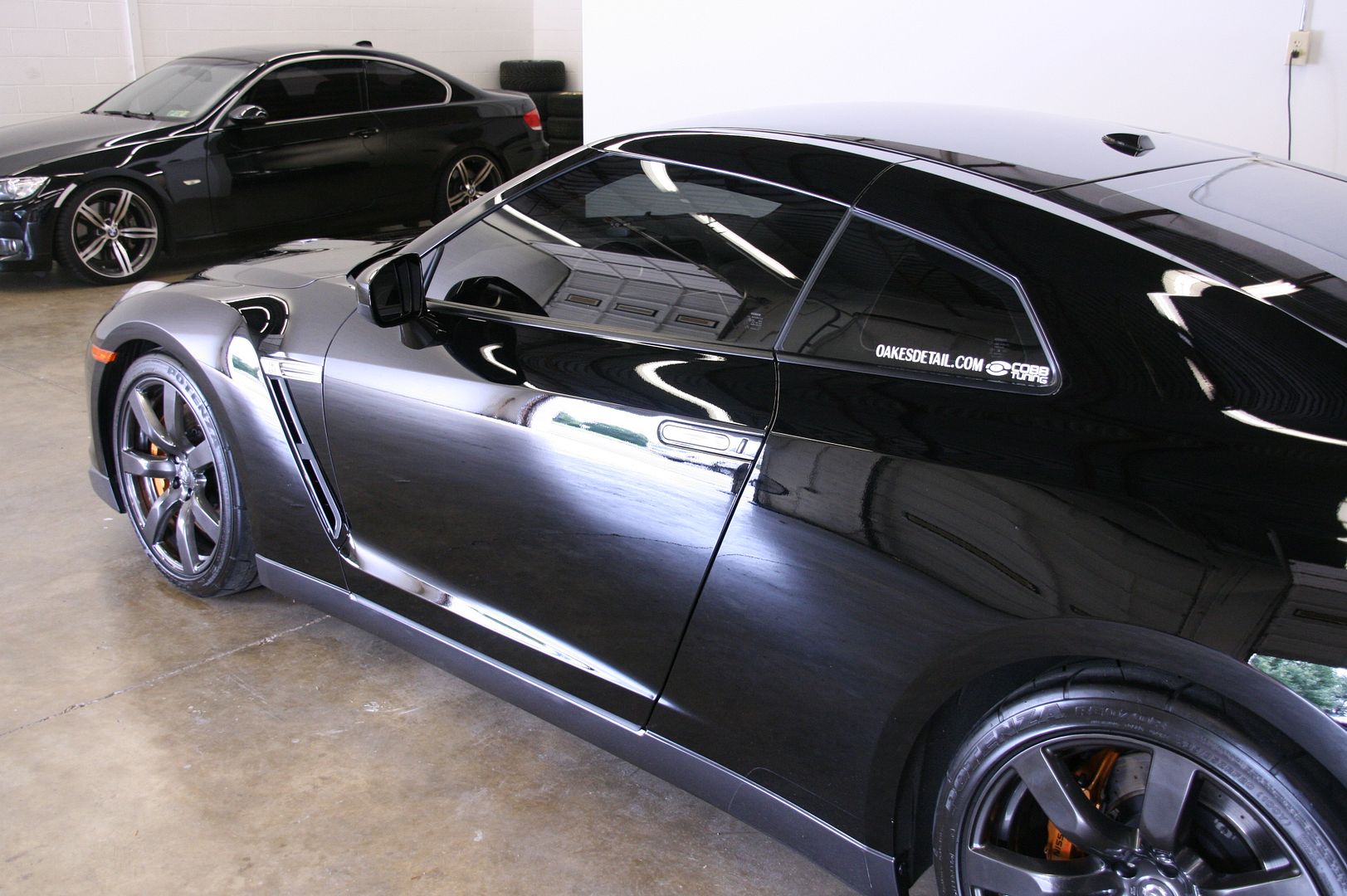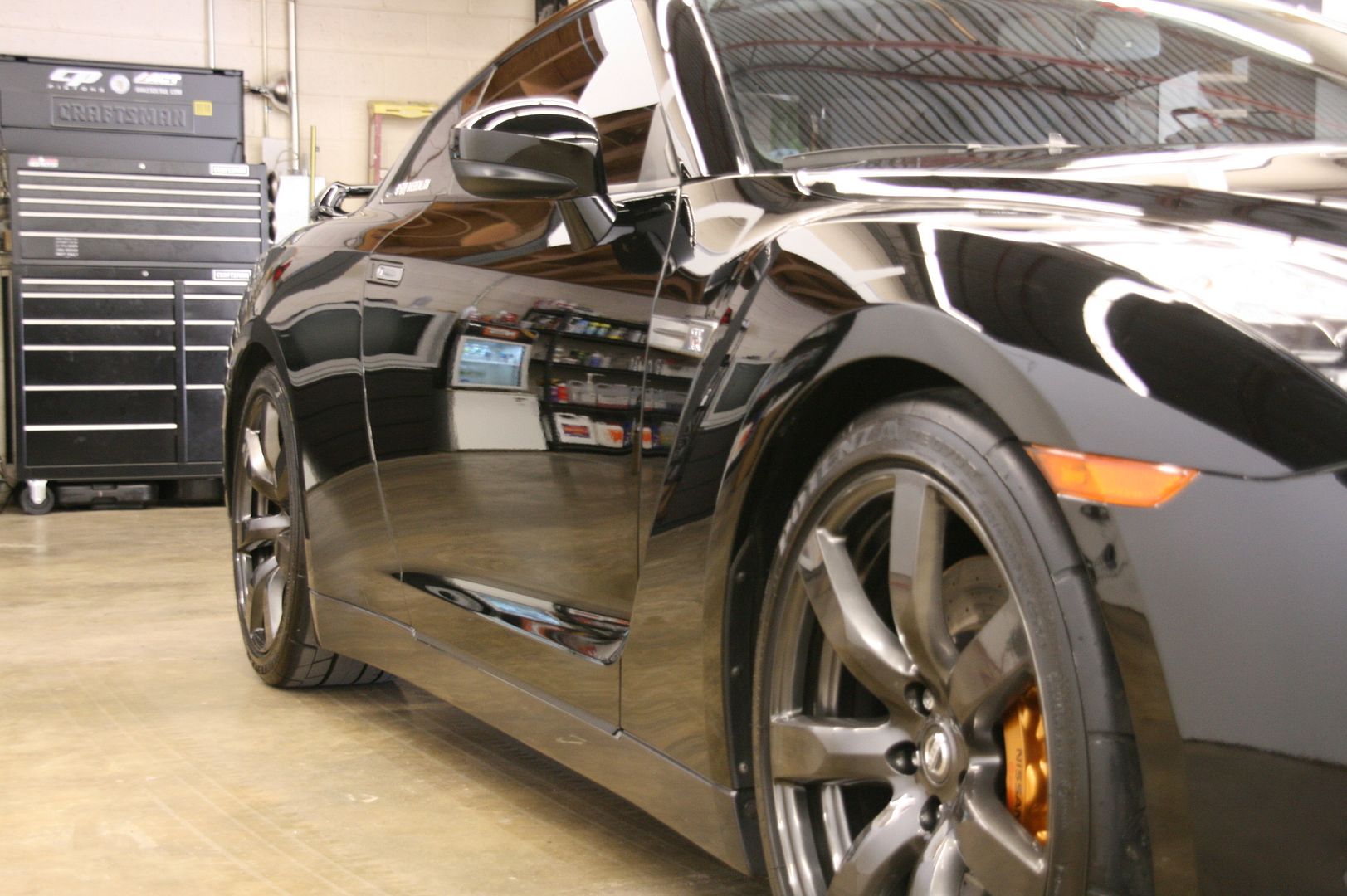 45.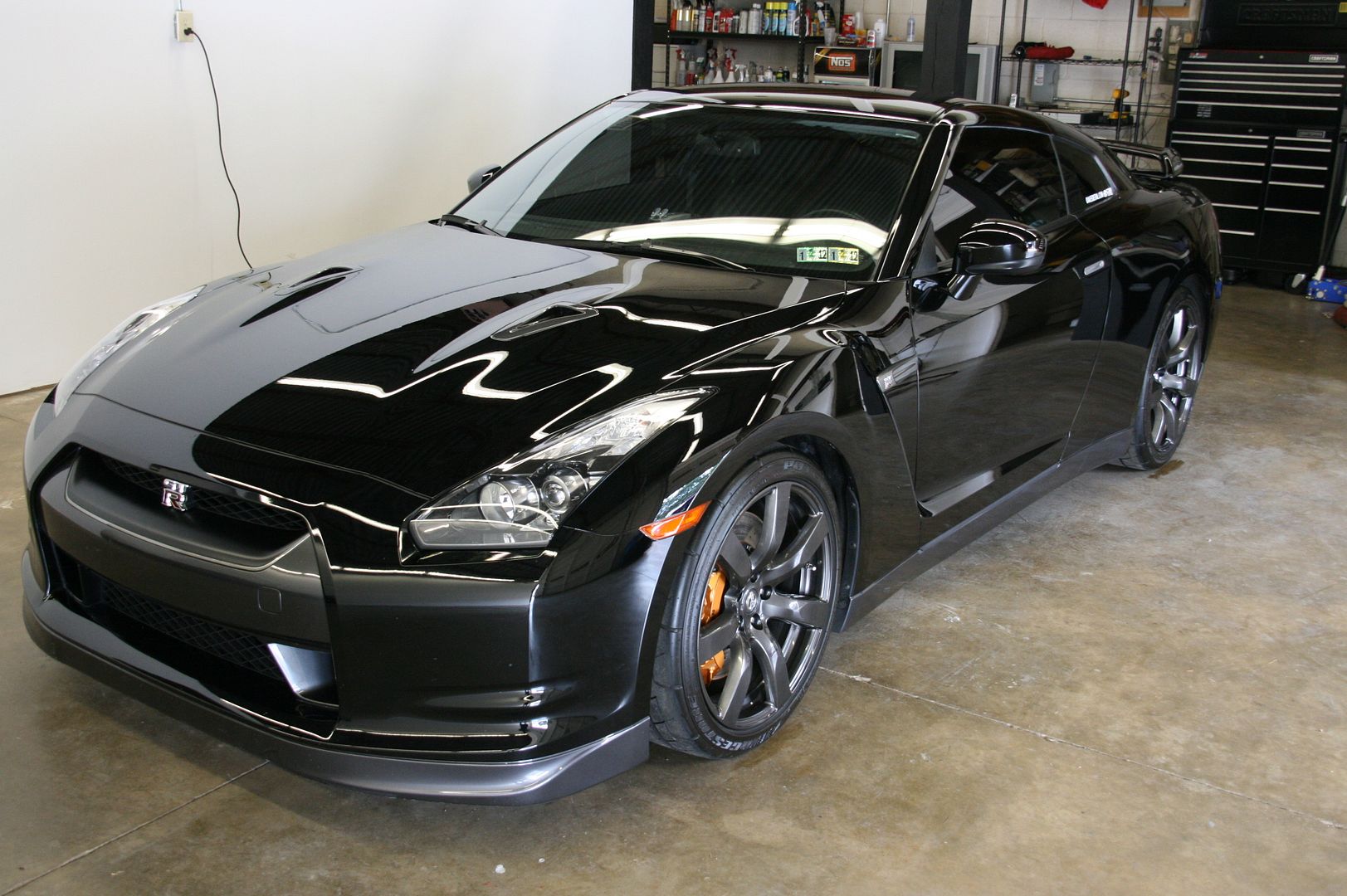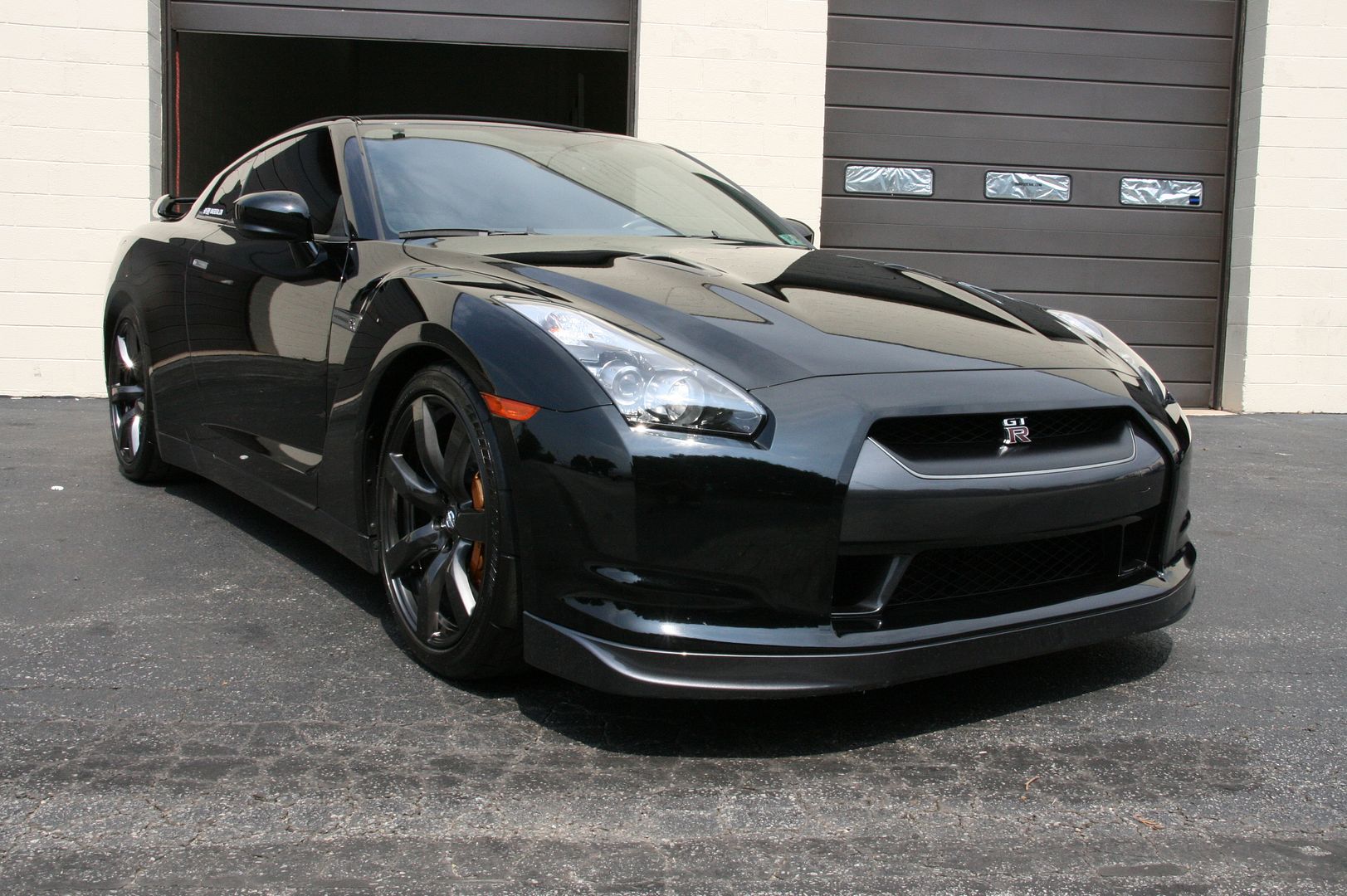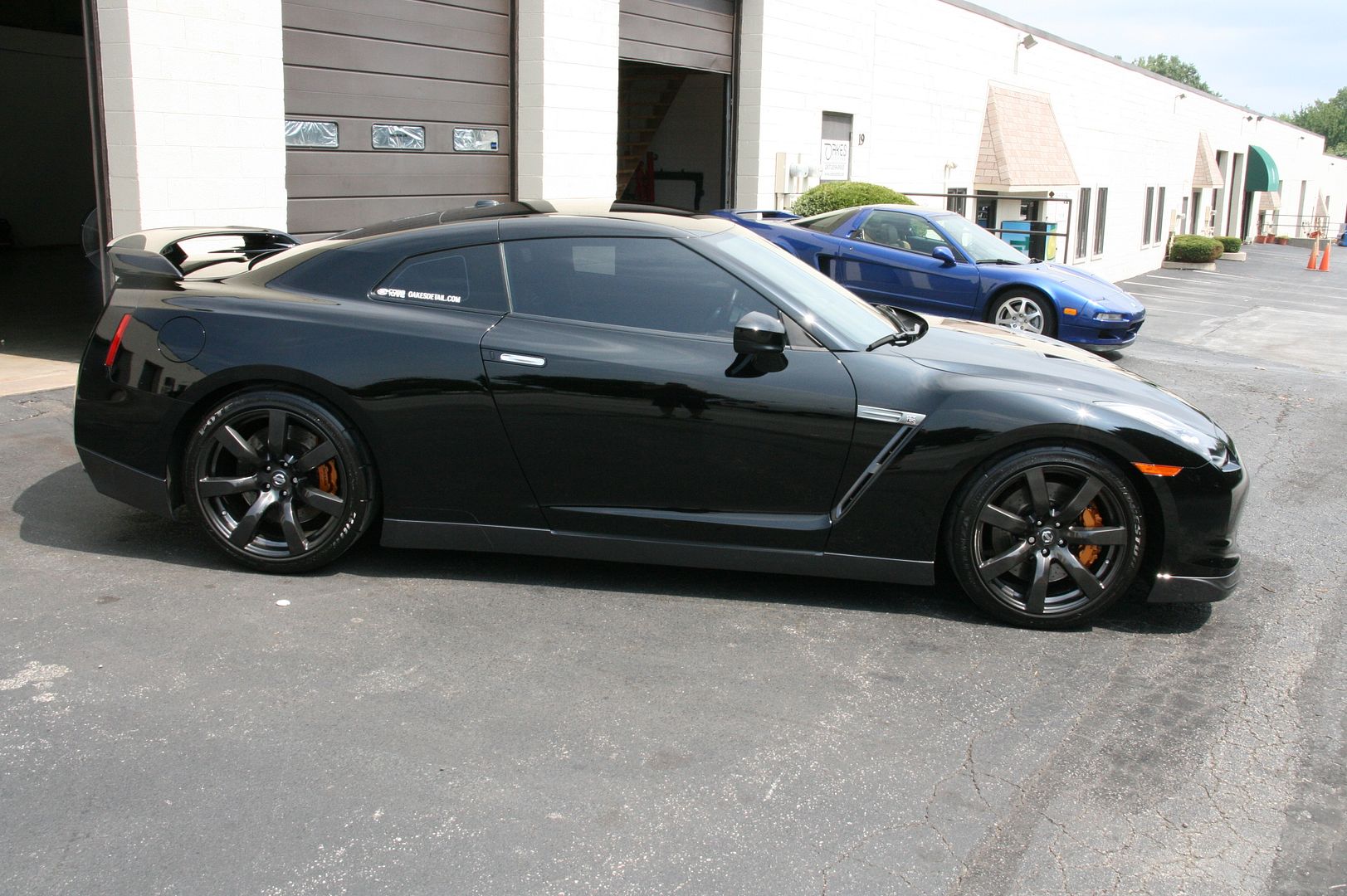 50.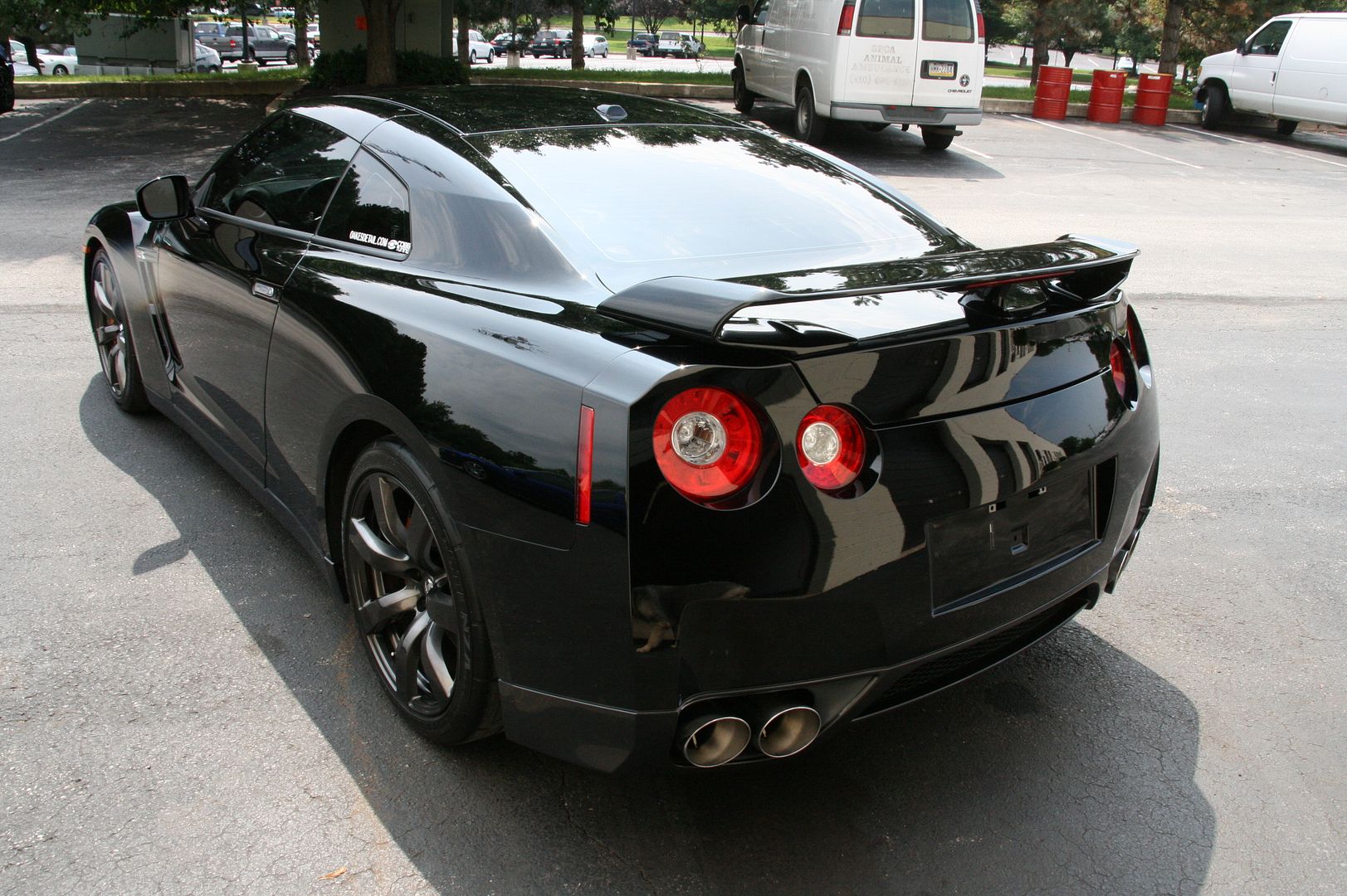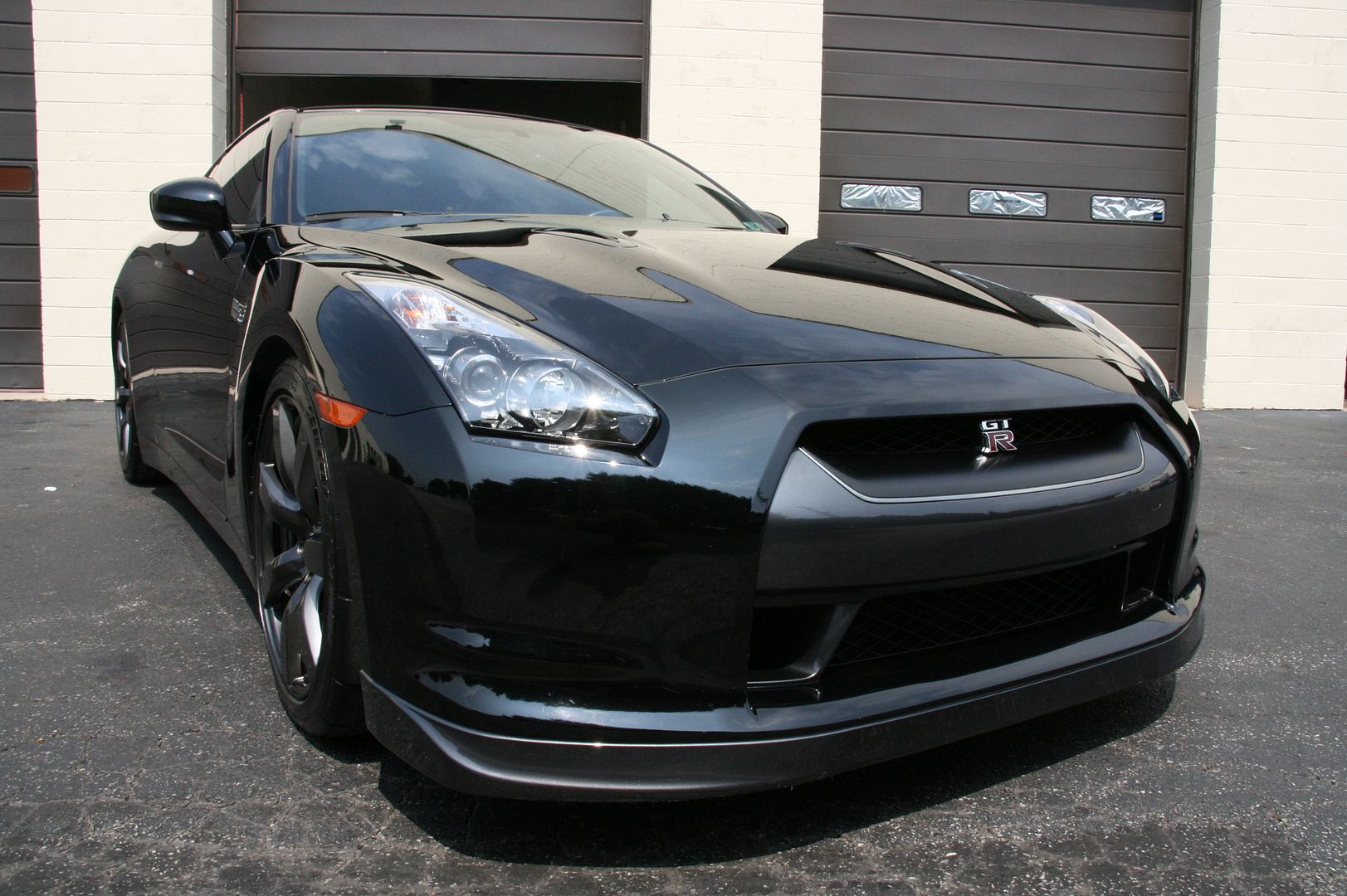 Thank you for looking! Feedback and comments always welcome!​
Oakes​