If you didn't already know, EcuTek now fully supports both the Engine and Transmission tuning for the EURO and US Spec 2015 Nismo!
For those of you who have a NON-Nismo

2015

GTR this means you can upgrade your TCM software to Nismo Spec using EcuTek - Contact your tuner!
Early on there was a lot of speculation about what the Nismo was going to have, larger turbos and injectors etc.
Now that there's full support I thought I share some of the larger ECM tuning differences between the Nismo and non-Nismo.
The screenshots are showing 3 things
1. Stock Nismo Maps
2. Stock Non-Nismo Maps
3. Difference between maps are highlighted in red
Primary Fuel Map -
X-Axis scale it slightly changed under high engine load
Air Fuel Ratio is richer after 2800RPMs mostly in the higher engine load area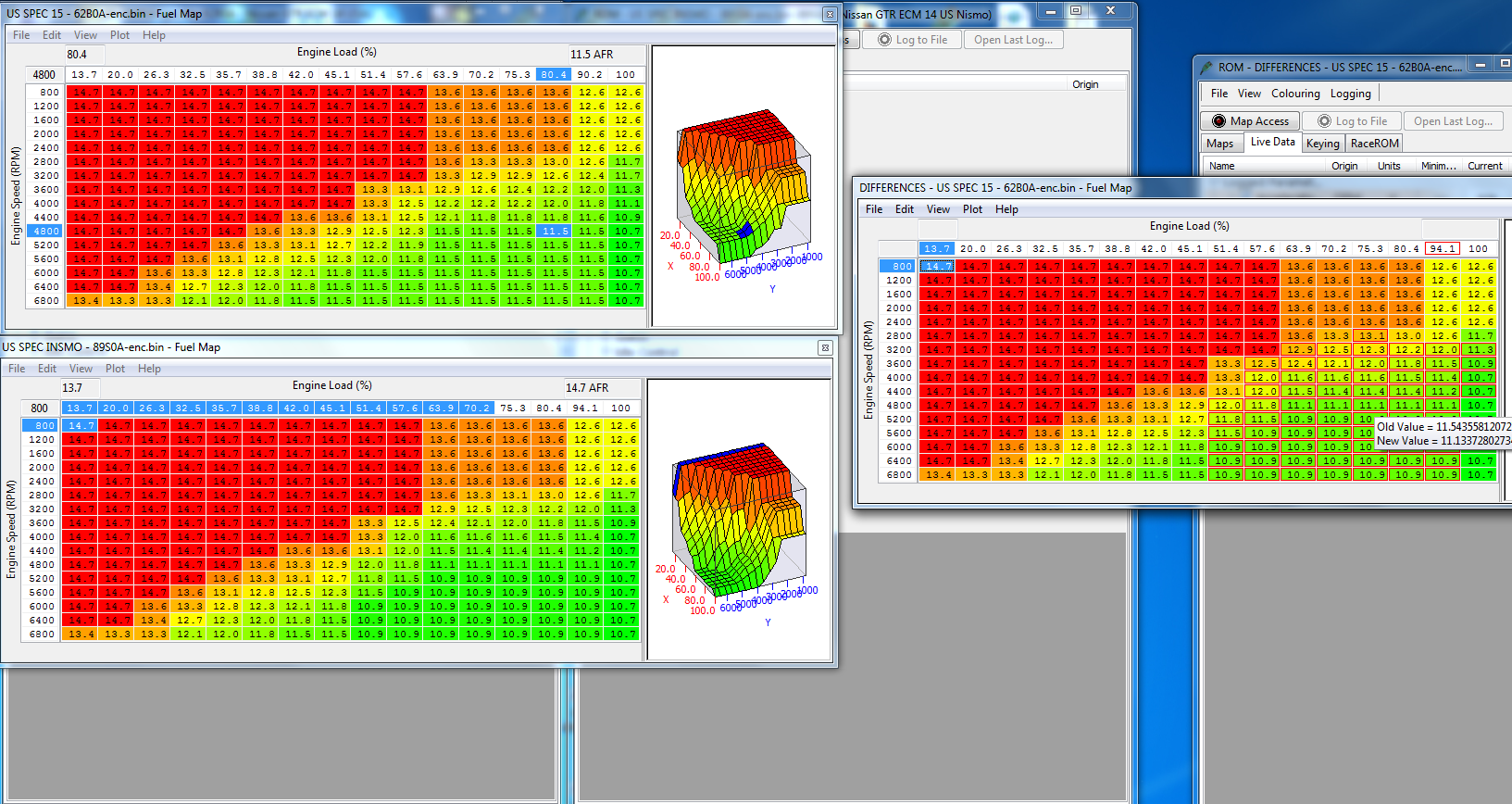 Primary Ignition Map -
Ignition Timing has mostly been reduced during higher engine load (when on boost). You can also see that ignition timing was added in a few places.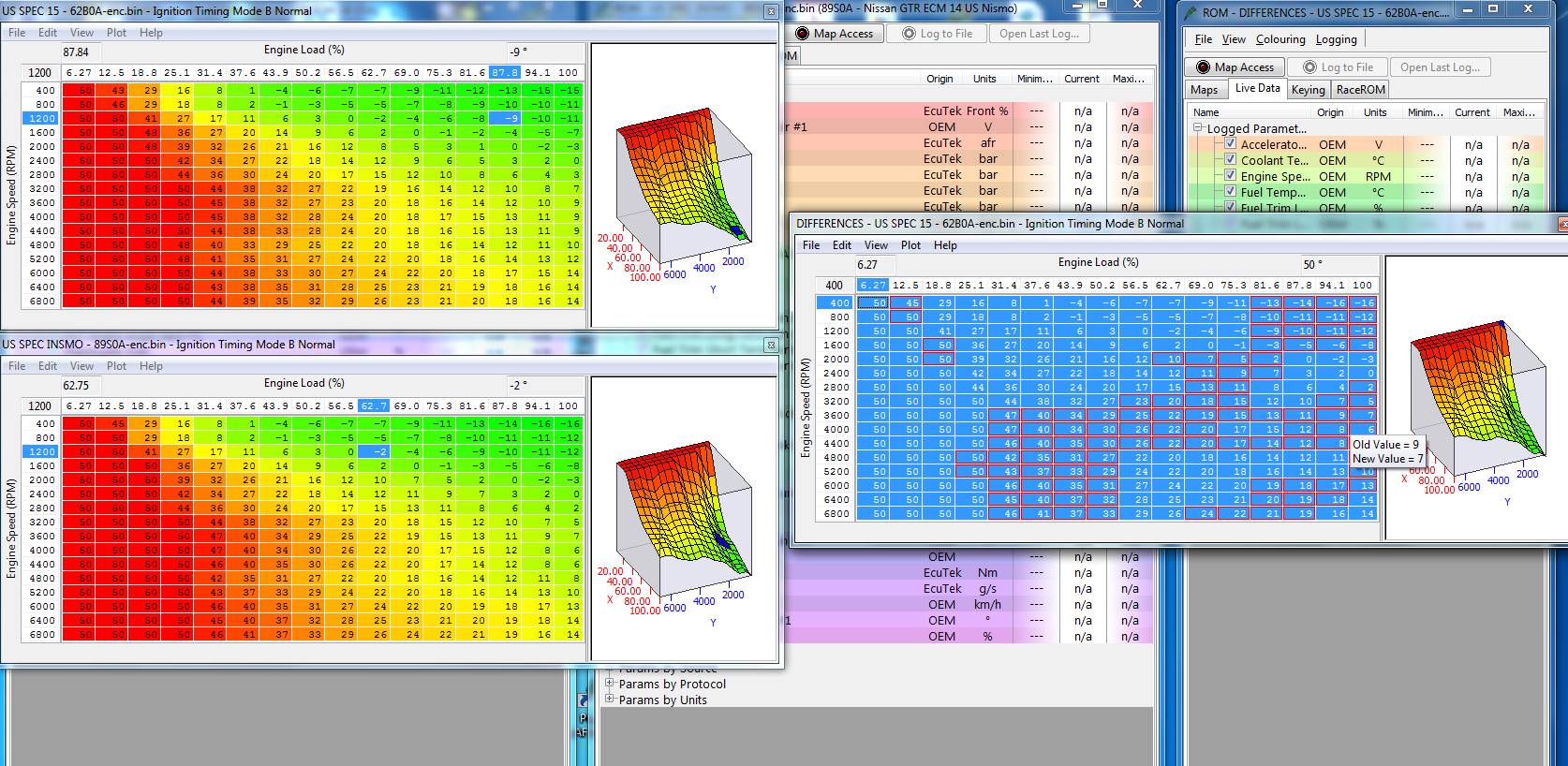 Primary VVT Map -
During low load high RPM a few degrees was removed but the biggest changed is medium to high engine load where more VVT has been added.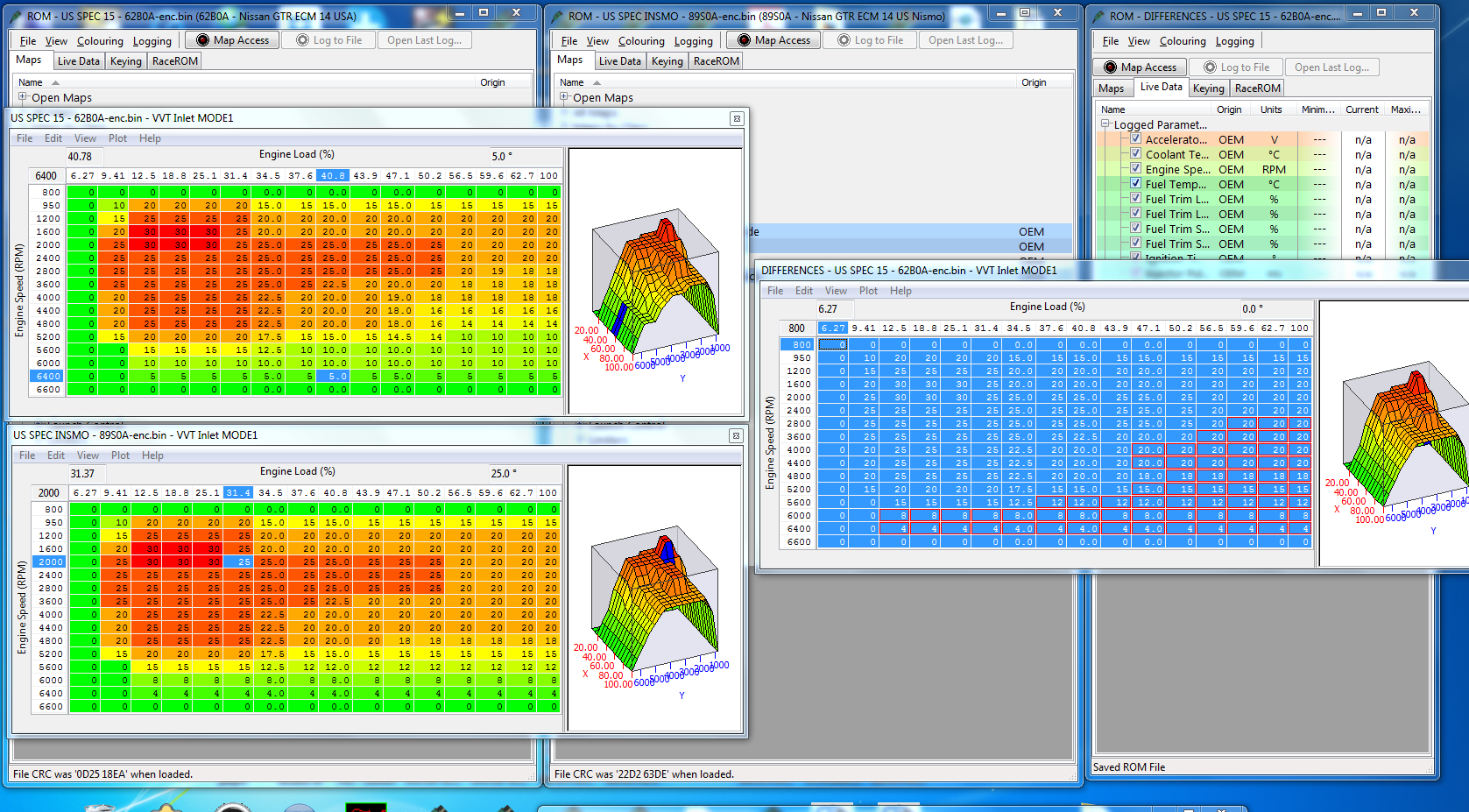 Boost Control -
Desired Boost in 3-6 gear has been slightly increased, especially in the upper RPMS.
Desired Boost when Launching has also been increased (Not Shown in screenshots)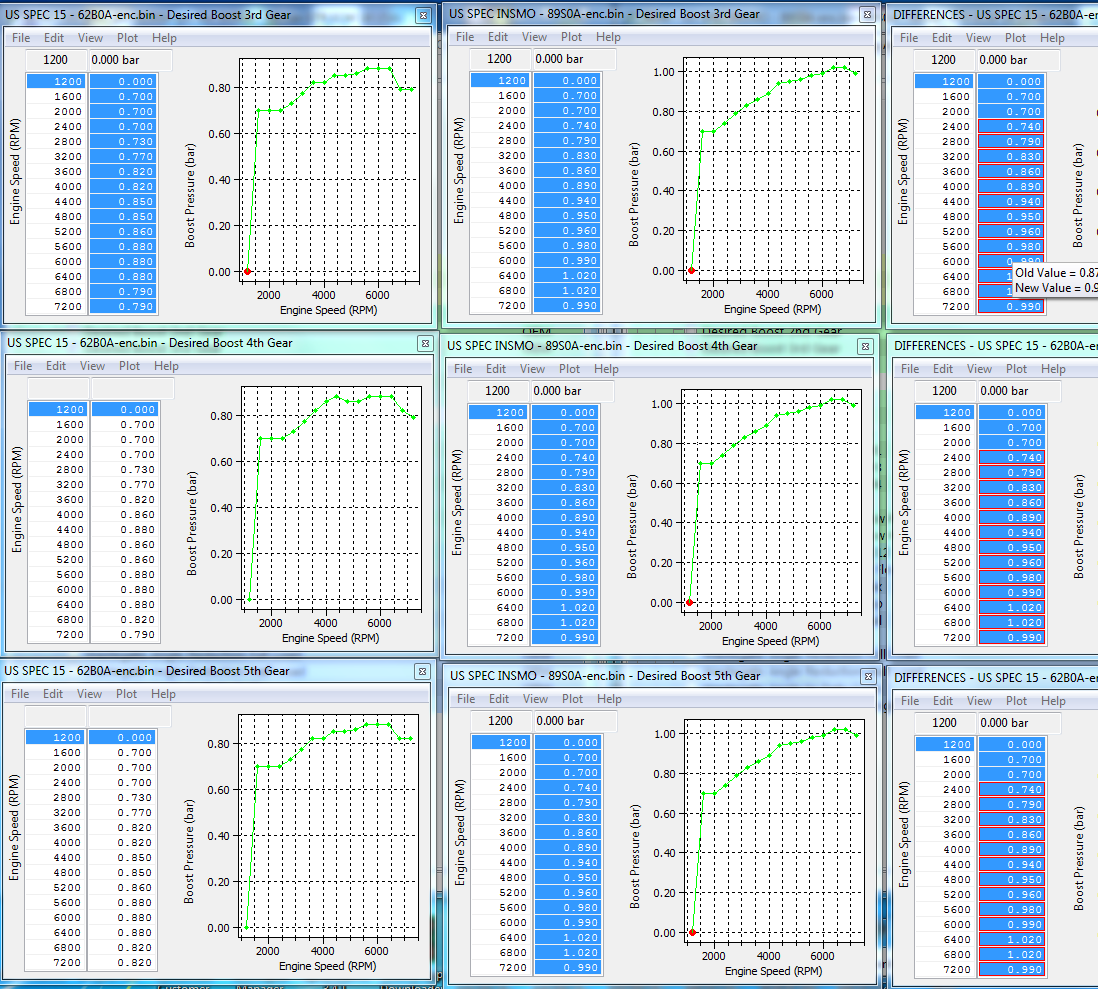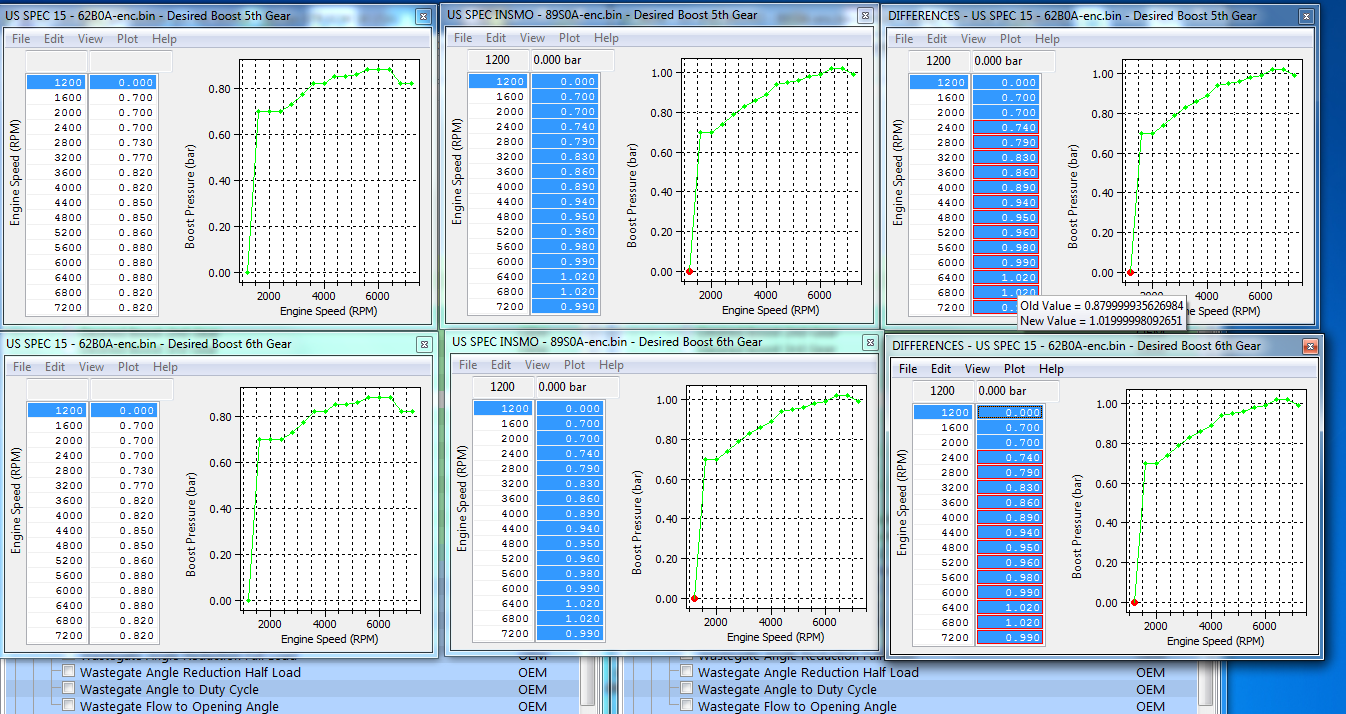 This is what NISMO Chief Product Specialist Mr. Hiroshi Tamura has to say about the Nismo - This was taken at SEMA 2014.
I find it especially interesting that gives the owner permission to Tune the car - just not on Nissan dime!
John