I know this isnt everyones cup of tea. Car is not daily driven (if even driven sometimes) i do plan to do a lot of 1/4 with it now that it is tuned 100% so i figured lets start shedding some weight for the 1/4. Sbd 3.5" resonated midpipe with a custom turndown.
At startup, idle, cruise it is actually quieter than the hks all the way out the back. It obviously has some resonance but it is not nearly as loud and raspy as the hks was. It is now a nice deep sound until you get in it. At WOT it sounds insane!!
There is also a hanger we welded on by the turndown. You can barely see it in pics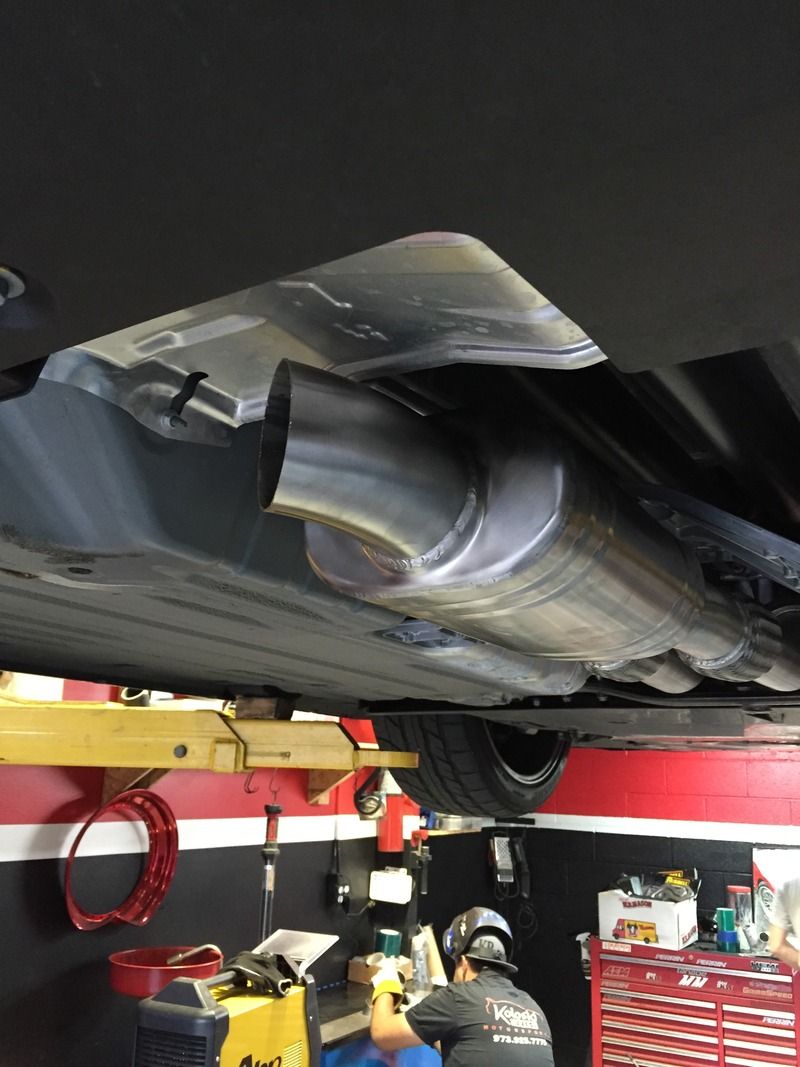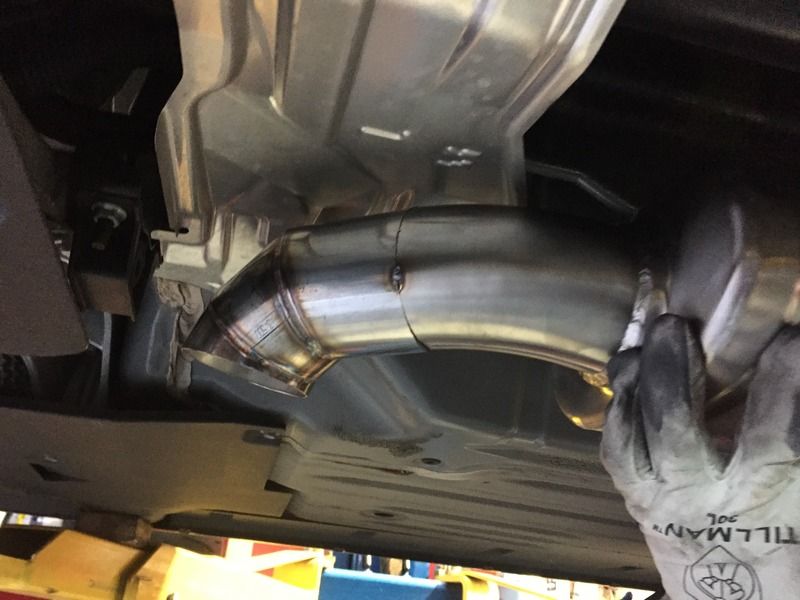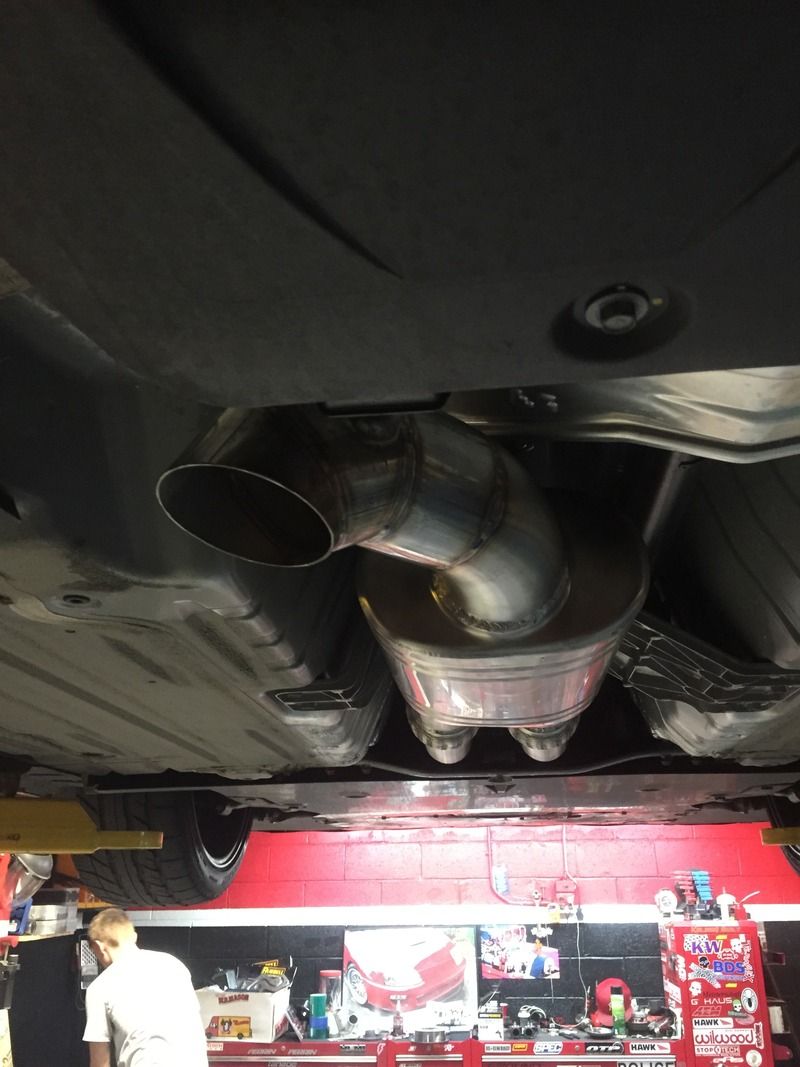 Here are two sound clips i hope they work.
Next up is to get the rear exhaust cutouts blocked off.