Like they say, "Seeing is believing" and that was definitely the case with my friend Autrey, Owner of DWS Parts. Quick little back story for you guys here. As most of you have seen, I recently Plasti Dipped my GT-R. Well I posted up pics of me getting ready to Dip the car on Facebook and my good friend Autrey chimed in with this comment: My friend dipped his car and it turned out horrible, he even got the kit with the sprayer and everything. Ended up taking it off a couple days later....you've been warned. Fast forward about a week later when I posted up the finished pics of my car, that naysayer quickly turned into a believer. And once Autrey saw my car in person at the recent HIN car show he was 110% sold and ordered up dip on the spot.
Now Autrey wanted a totally new look for this show and decided on the full Matte Black Dip while still retaining the oem chrome accents and door handles to help break it up a little. Now keep in mind this car is a media whore, and it's plastered EVERYWHERE on Facebook and Instagram and numerous other social marketing sights. And you can't really be surprised considering it's one of the only Crosstours dumped to the ground (static) and it's riding on 20" Vossen Wheels. Now if that isn't enough pressure on me to make sure this car is done perfectly......Autrey wanted to debut the car at one of Texas's largest exclusive car shows....Wek Fest - Austin, TX! And to top it all off, he's having a Photo-shoot for a upcoming feature done the night before the show! No pressure....no pressure lolz.
So a couple days later 4 gallons of Matte Black dip arrived thanks to the crew at Dipyourcar.com, and I quickly packed my bags and headed to DWS Parts in Tyler, Texas...aka, middle of no where for the install! Now since Tyler is about 200 miles away I made sure I had brought back ups of everything...including sprayers and extra gallons of paint just in case. I had one day to do the car before it needed to head off to the big show, so if something went wrong there was no time to head back home and grab product or parts. And good thing I did, as you'll soon see the first coat I laid down looked like crap and came out heavily streaked. All the paint was coming out of the top half of the spray pattern making it extremely difficult to lay down a even coat. I didn't have time to screw around figuring out what's going on so I just grabbed the other sprayer and kept on. Ended up it was my own fault cause I didn't thoroughly clean out it out enough from the prior use, and it was only the first coat so no harm no foul....lesson learned.
Anyway, big thanks to Autrey and the entire DWS crew for letting me be a part of this project. I had a great time I think the car turned out amazing! Here's a bunch of random pics of the process and some really nice shots I found on-line from the big show. As usual, thanks for looking and if you have any questions please feel free to ask.
With the car this low....was a absolute must to jack it up and put it on stands.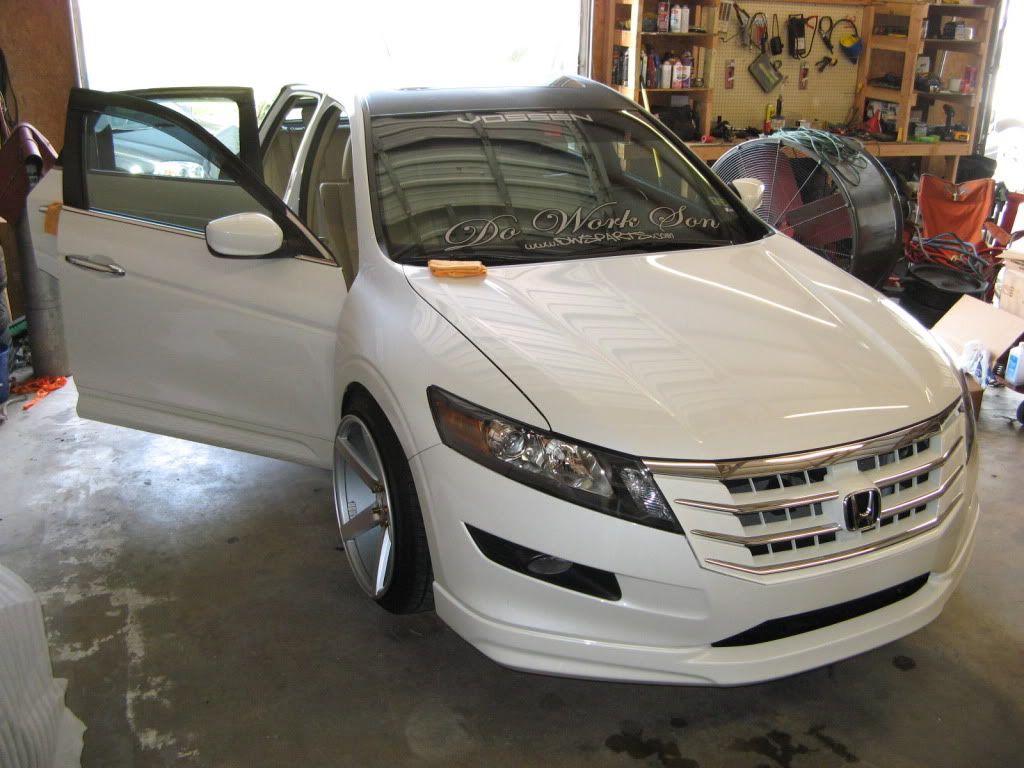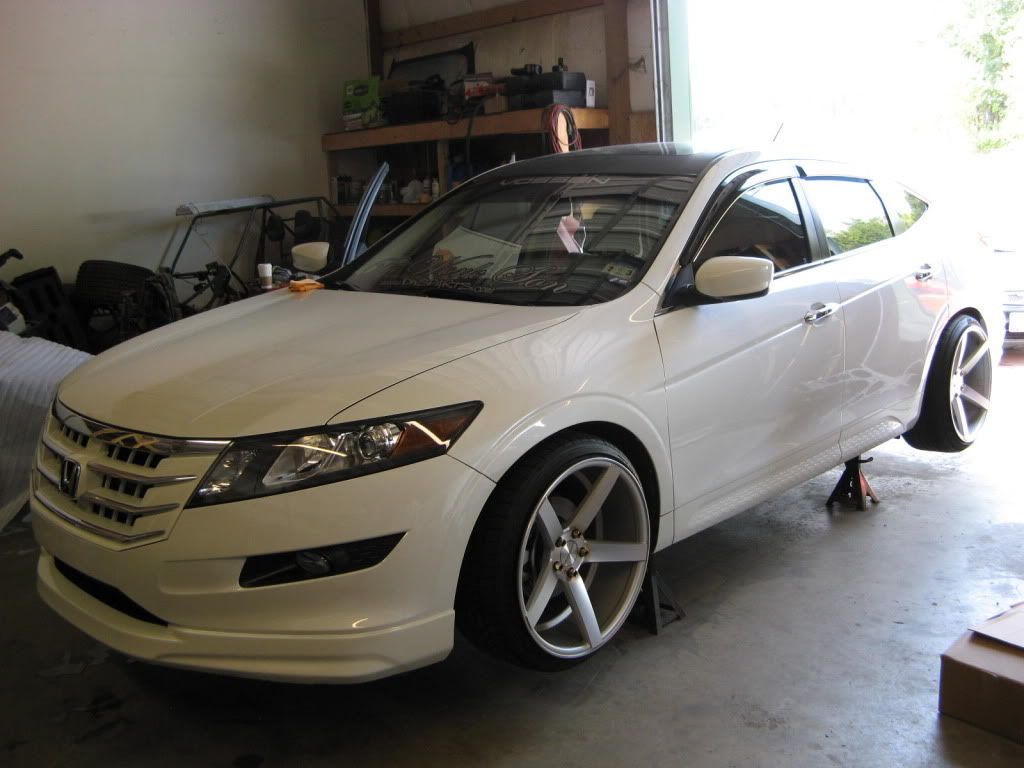 First coat laid down, grrr. Came out really streaky cause I didn't clean the sprayer out thoroughly from the prior use. And yes, the car was to damn big to fit inside so I dipped the car with the doors open. Still came out great !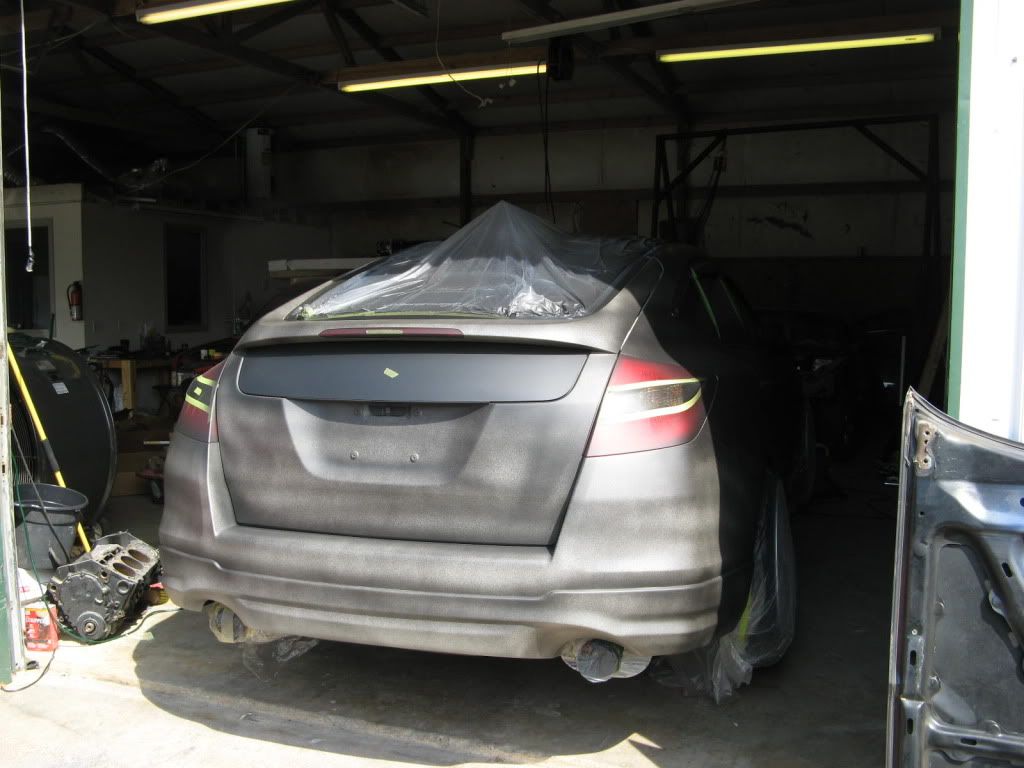 Third coat looking good. Barley any texture at all and highly resembles a wrap finish.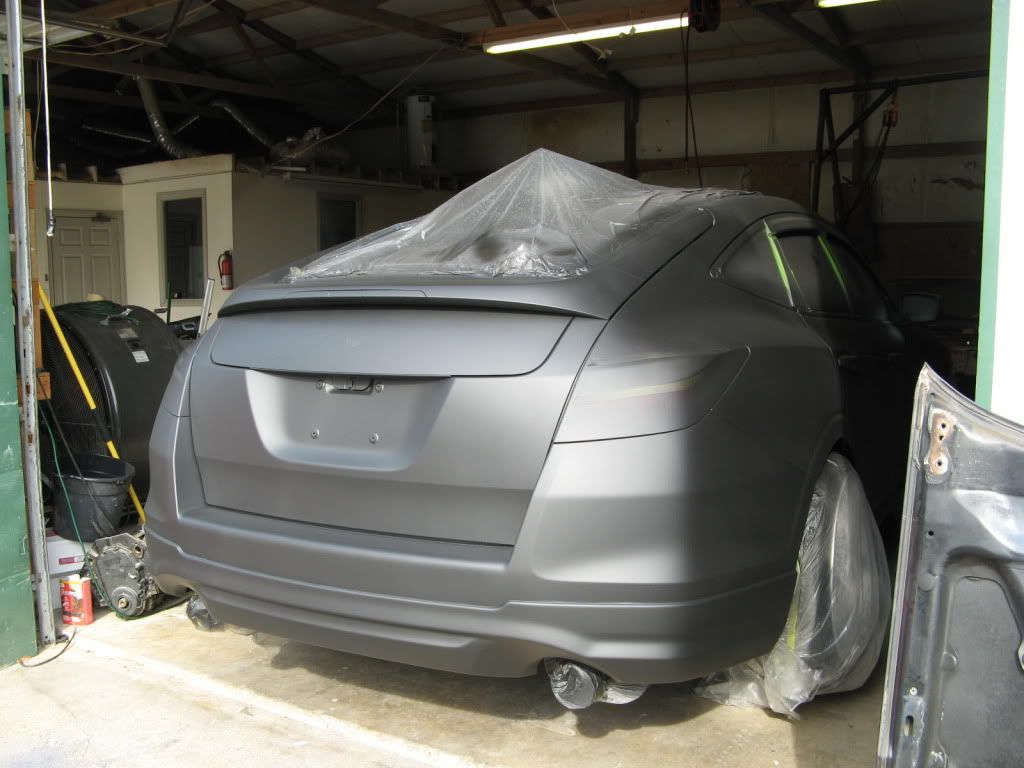 Fifth and final coat looking perfect! Even did inside the door jambs (2" strips) and inside gas door and cover. And don't worry, I fully explained to Autrey that gas and dip don't get along so make sure to carry a rag along to make sure those pesky gas drips do get on your dip.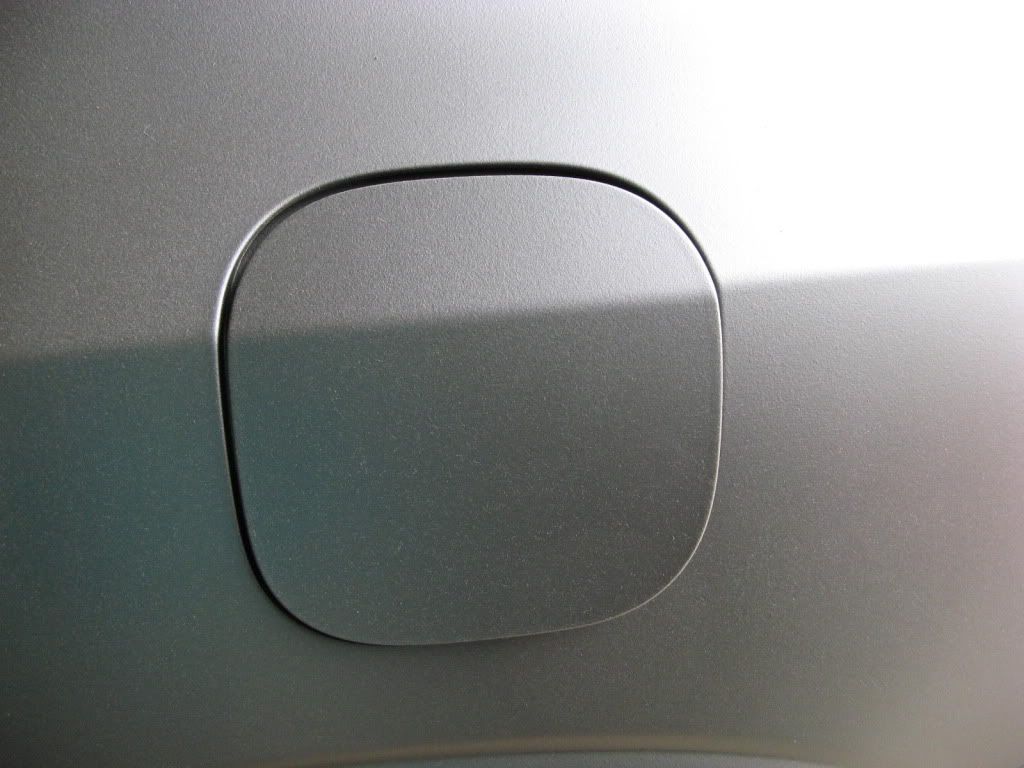 And now for the finished pictures. It was totally dark by the time I finished so here's some pics I grabbed online of the car at the show. Once the pics from the photo shoot get posted I'll update the thread.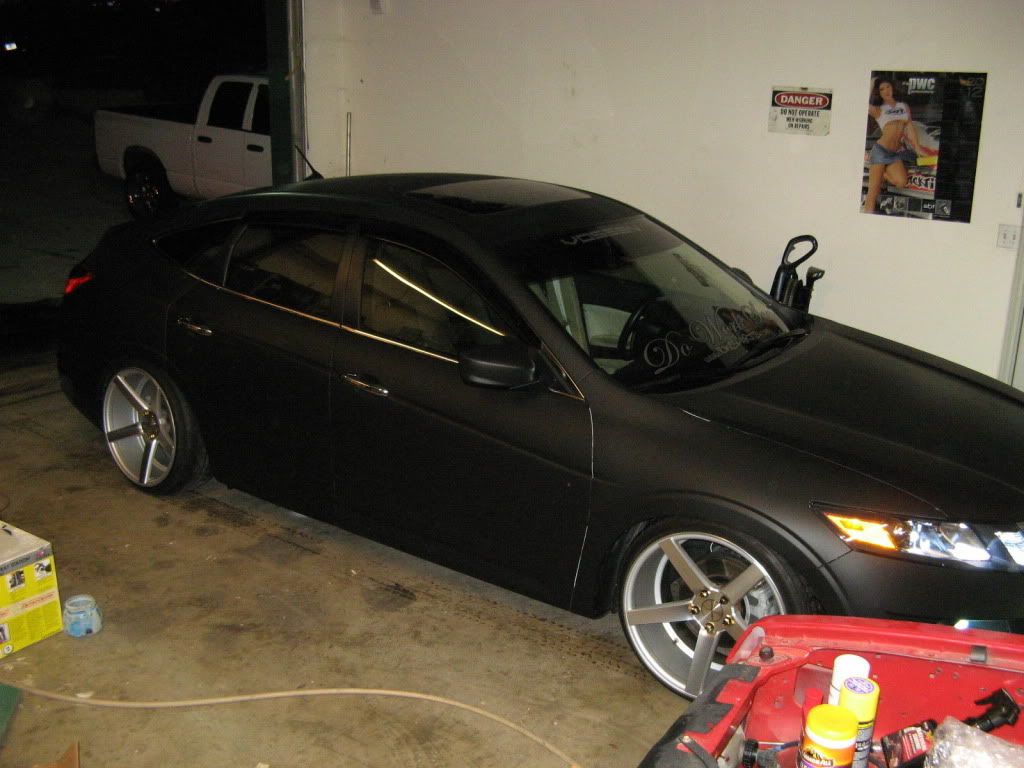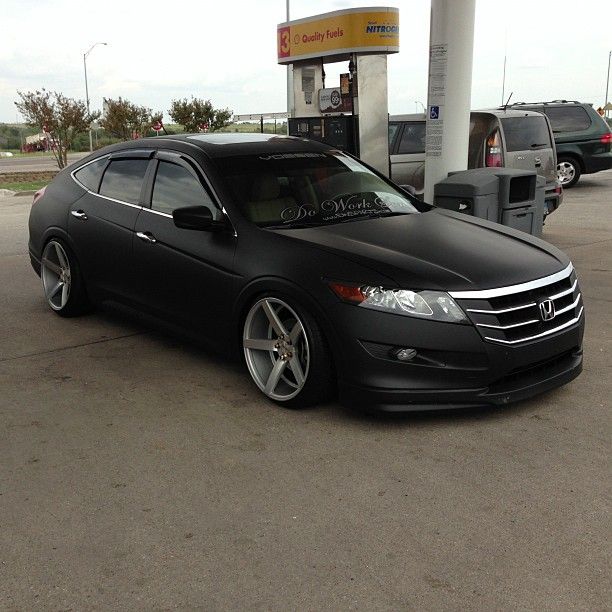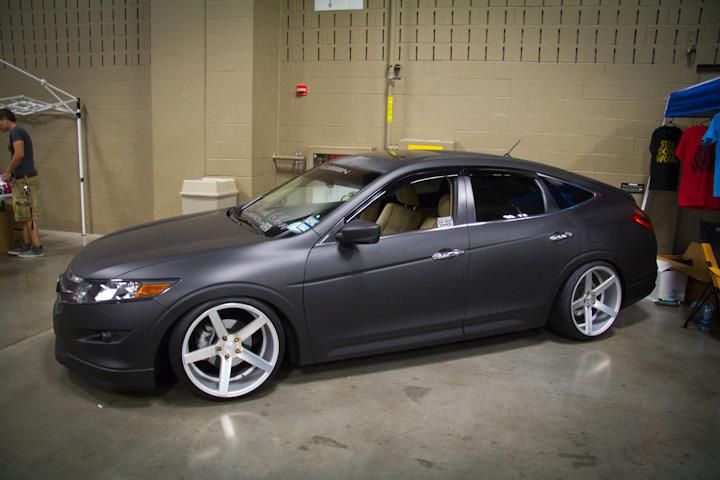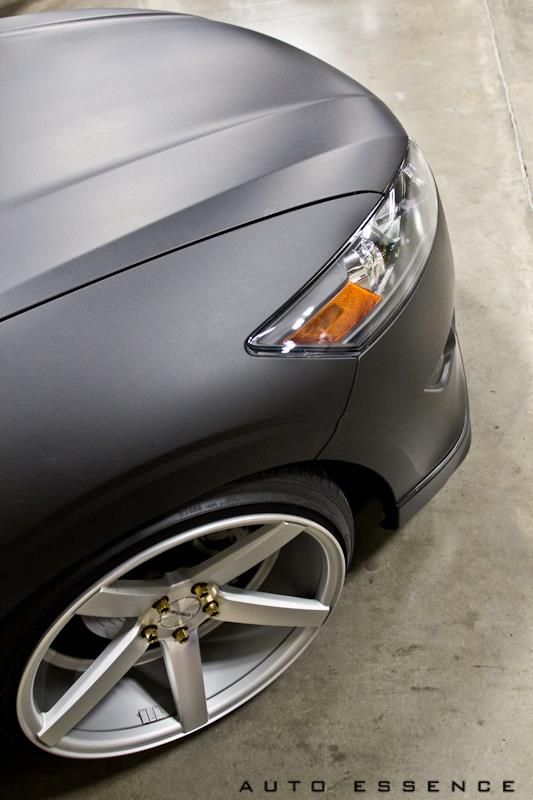 .