Many of you have already seen the video we put out on this red 2013 GT-R we finished up last week, but I figured a full build thread with pictures would be nice as well. Shawn had this 600-mile car delivered too us a few months back and with a plan in place we already knew this car was going to be a stunning 8-second beast. It has been a blast working with Shawn throughout the various stages and he was nothing but smiles when he picked it up yesterday. With a solid 8.7 168mph pass already under its belt after a total of three passes this car has a very bright future and we look forward to seeing Shawn clicking off some awesome 1/4 passes!
Engine Components:
GT1R 4.1L R35 short block
GT1R Stage 3 CNC cylinder heads
GT1R camshafts
GT1R Air-Oil Separator kit
BoostLogic intake manifold
Wrinkle Black powdercoat option
Syvecs S8 ECU with full flex fuel setup.
Turbo System Components:
AMS Alpha 12 turbo kit
Alpha Race intercooler
ETS 4.0" stainless steel exhaust
Drivetrain Components:
Shep Trans Stage 4
PPG 1-6 gearset
Custom Shep/Dodson ProMax clutch
GT1R differential braces
Driveshaft Shop Pro Level rear axle kit
Fuel System Components:
GT1R Stage 4 fuel system
GT1R R35 fuel rails
Injector Dynamics ID1300 primary and secondary injectors
Wheels/Tires:
Strasse Forged 20" wheels with Toyo R888 tires
Brakes/Suspension:
KW Sleeve kit
The day it arrived straight from the dealer: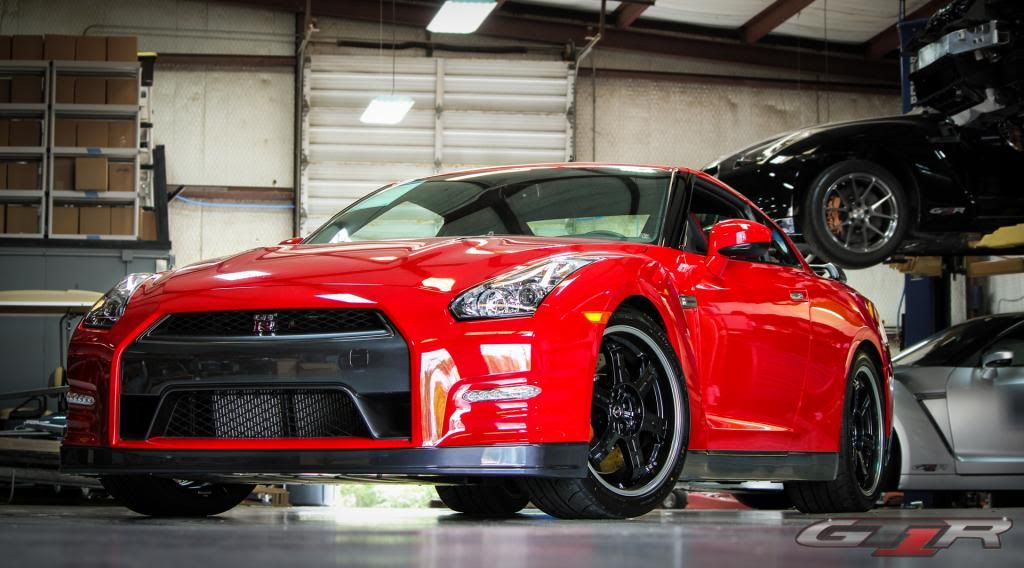 And so it begins!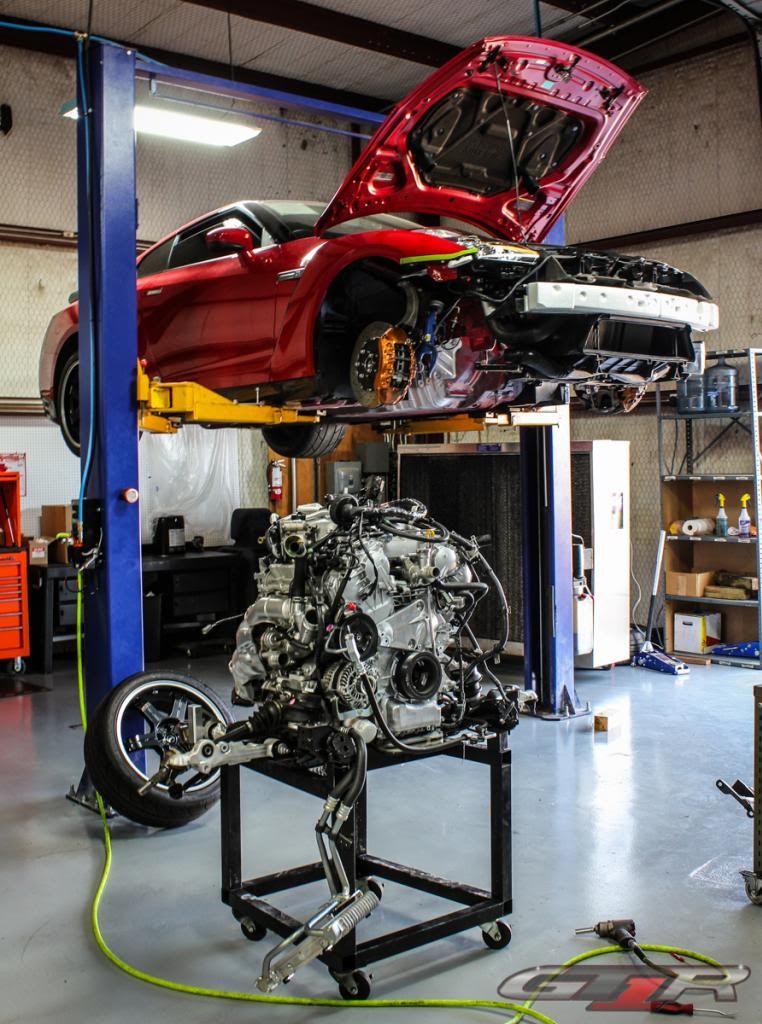 Color matched calipers:
Badass DCT wheel installed along with Titek carbon paddles:
AMS Alpha turbo/intercooler components: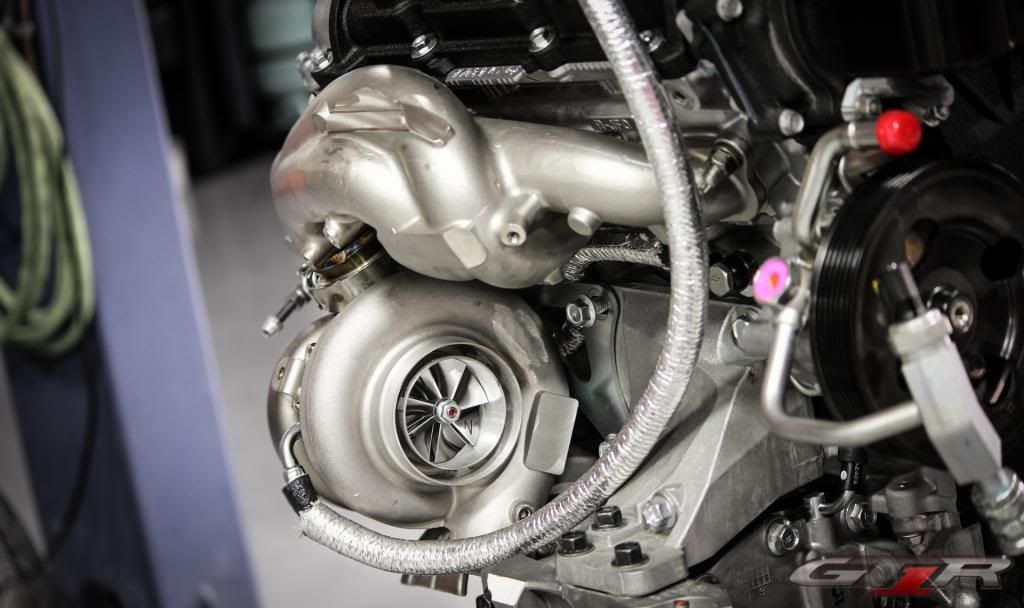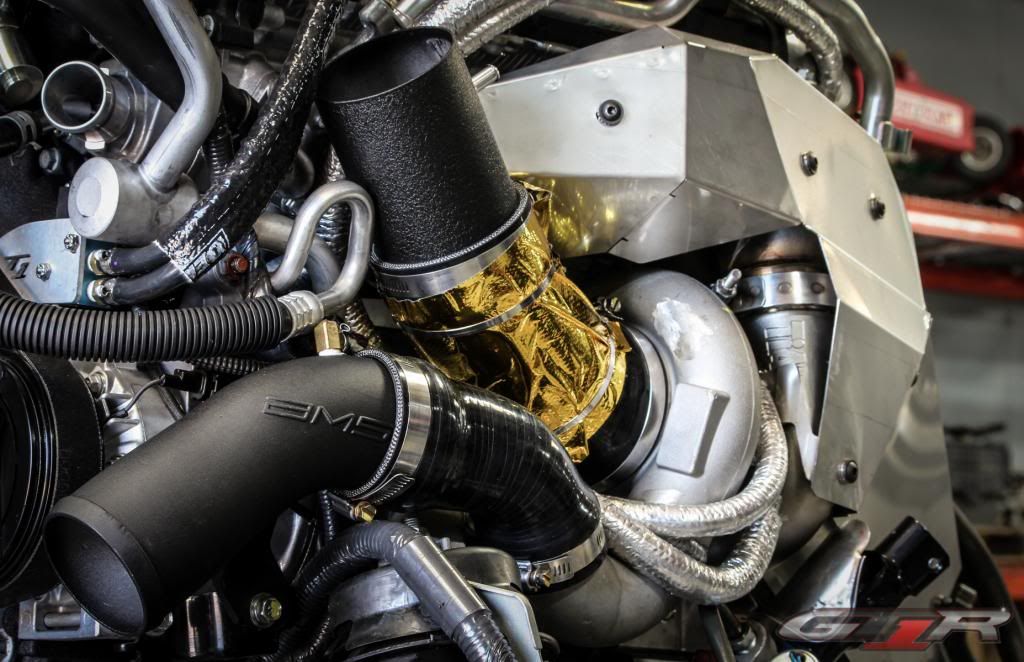 Pretty menacing looking with no bumper!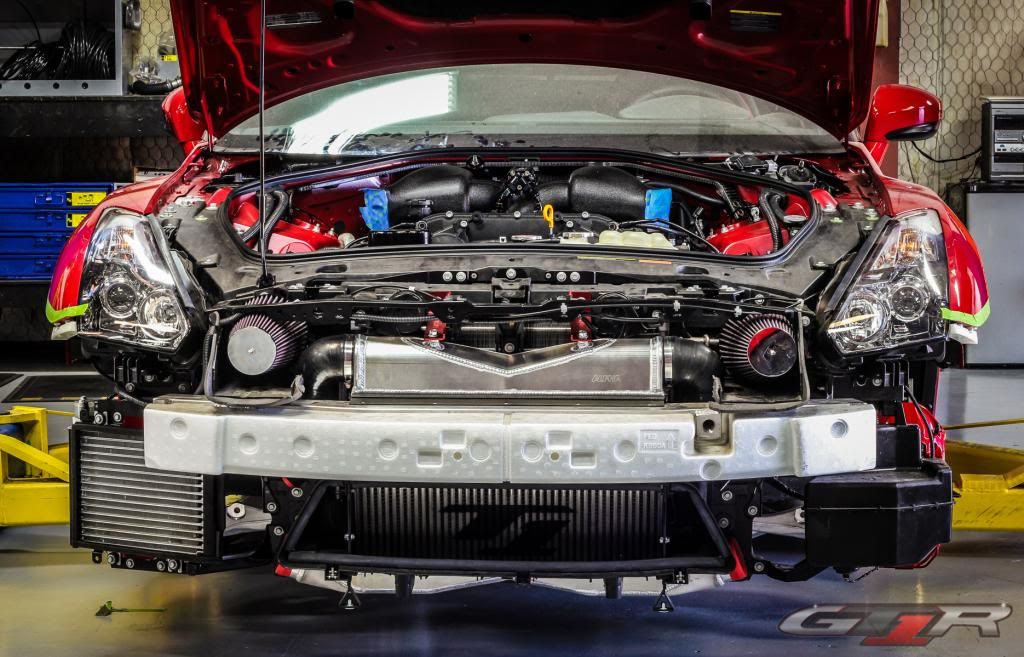 We pride ourselves in attention to details and the engine bay is a great example:
Final shots before delivery: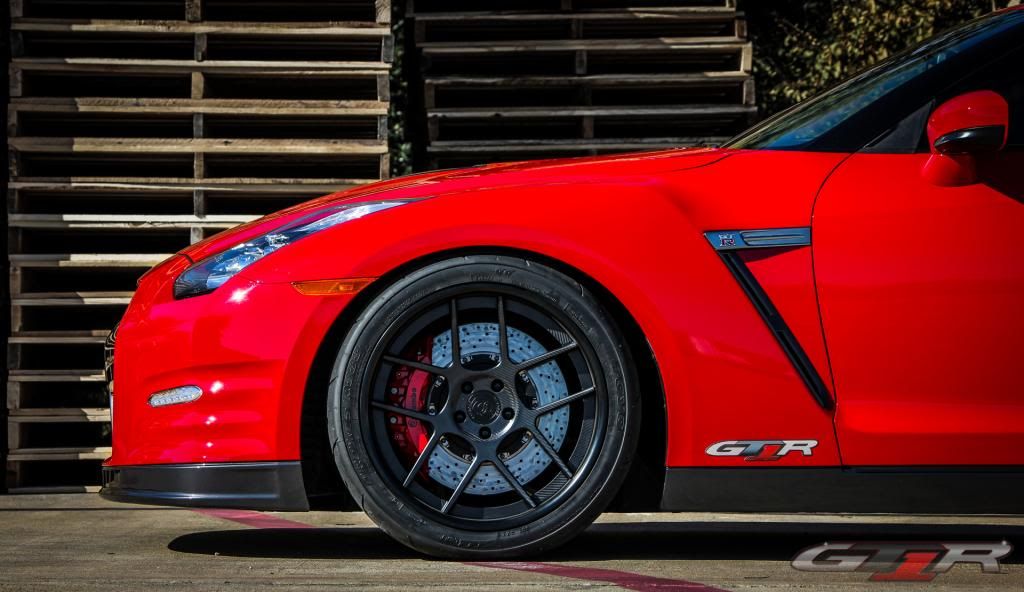 Video I through together on the car: