Hey guys, for sale is a set of gold SSR Type-F's (center caps and lug nuts are included!)
Specs: 19x9.5 +22 and 19x10.5 +15, lug nuts are Muteki SR35 I believe..
$1900
picked up or + shipping OBO. I can meet along the 5 freeway from SD to LA.
This post is for
WHEELS ONLY
. If you want my tires, we can work something out (255/35 tread 9/32 only have 800 miles, 275/35 tread 7-8/32).
According to this thread (
SSR Type F Track set up! - NAGTROC - The Nissan GT-R Owners Club
), they're 19.9lbs and 21.8lbs respectively.
They are in great condition! I found one slight curb mark today on the front right wheel, it must've happened recently without me knowing (will take picture tomorrow).
Here's how they look like: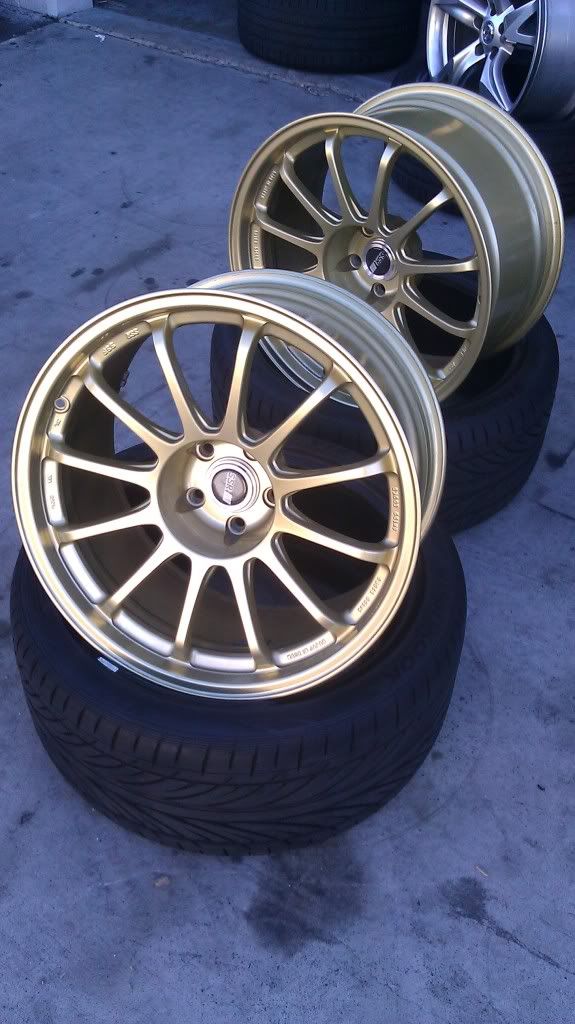 I drive a 370z, and I'm on the370z. I will post a verification picture tomorrow, when there's light out.