Discussion Starter
·
#1
·
Hi everyone....
So we have reached our Stage 2 Performance Upgrade, and I think this is as far as we can go as bolt on's without going into internal modifications.... There is a similar post by VashTS (my partner in crime), as we have both performed the same mods together and have almost identical upgrades (although everyone knows that Black cars are faster!!!! LOL)....
I need to give a special mention to Cicio from
TOPSPEED MOTORSPORTS
, whom without, none of this would have been possible. Cicio was recently introduced to me and my fellow GTR owners here in Kuwait by VashTS, after he noticed their amazing achievements in the "One Lap of America" Races over the past three years, and in all honesty, Cicio has truly proven himself to be a man of his word and has shown that his passion for the business is what keeps him going (rather than the monetary gain). Cicio has really come through in supplying us with the required parts in the shortest time possible with promises he fulfills. He is straight up and will tell you what is best for you, regardless of what he can benefit from you in terms of sales. His customer service and dedication to follow ups and close monitoring of the customers satisfaction is unparalleled. I must say, this fondness of
TOPSPEED MOTORSPORTS
is a direct result of a very bad experience we have had with another vendor/tuner who showed great potential with us in the beginning, but when after sales came into play, they disappeared and are not even replying to our repeated messages. To me, after sales service is what matters.... Anyone can sell you a product, but to keep you happy beyond the sale is the key to success.
Enough of that now, and on to the Upgrades..... Here is a list of all the mods I have done up to date, with a few more listed, which are currently in the pipeline and planned to be installed closer to our Dyno Tune (planned for the end of September):
Performance Mods (INSTALLED):
HKS Spark Plugs
Gotboost 3" Intakes with K&N Cone Filters & Outerwears
Gotboost 3" Intercooler Hardpipes
Tial 11psi BOV's
AMS Intercooler
HKS DCT Tranmission Cooler
Dodson Low Temp Thermostat
Cobb 3.5" Mid Pipe
HKS Legamax Catback
Willal Transmission Fluid
Nismo Differential Fluid (2013 GTR)
Dodson High Temp Magnet Kit
Dodson R35 Actuator Shim for GP1 & GP2 (Transmission Valve Body Metal Caps)
Dodson Transmission Filter (Reusable)
Samco Turbo/Intercooler Hose Kit
AP J-Hook Brake Rotors
Endless MX-72 Brake Pads
Forged Stainless Steel Brake Lines
Endless RF-650 Brake Fluid
*Items in Italics were installed a few days ago
Performance Mods (To be INSTALLED September 2012):
AMS Non-Catted Down Pipes (Awaiting Installation Prior To Dyno Tune)
TSM 1000cc Fuel Injectors (Awaiting Installation Prior To Dyno Tune)
AMS Coolant Tank (Awaiting Installation Prior To Dyno Tune)
Enough with all the talk.... ENJOY THE PICTURES!!!!
PART, PARTS, PARTS!!!!!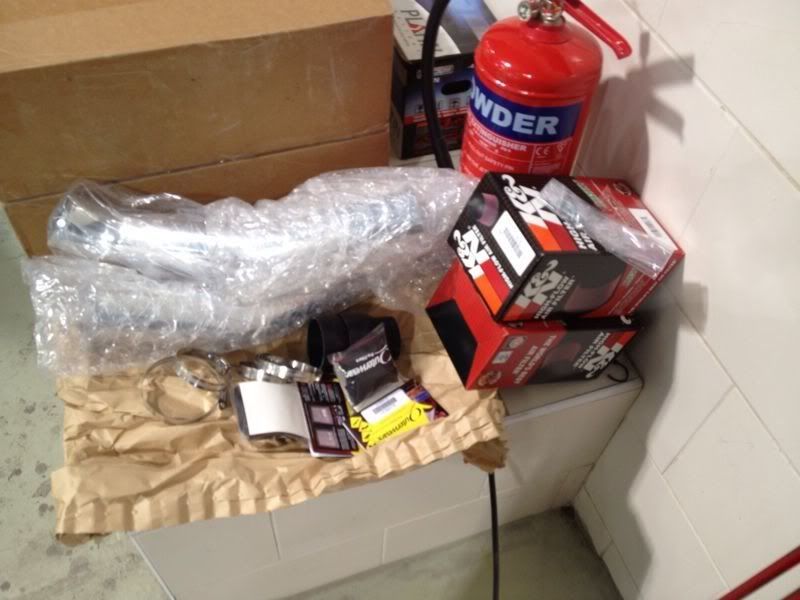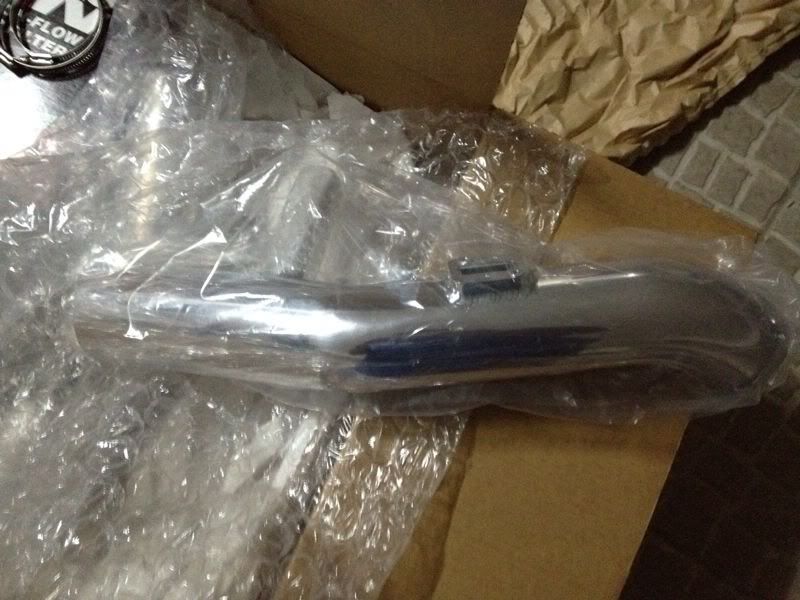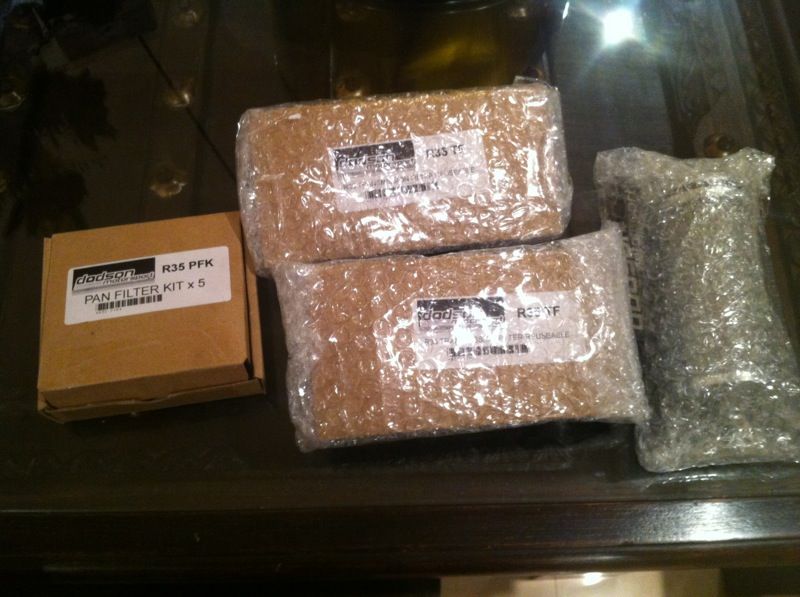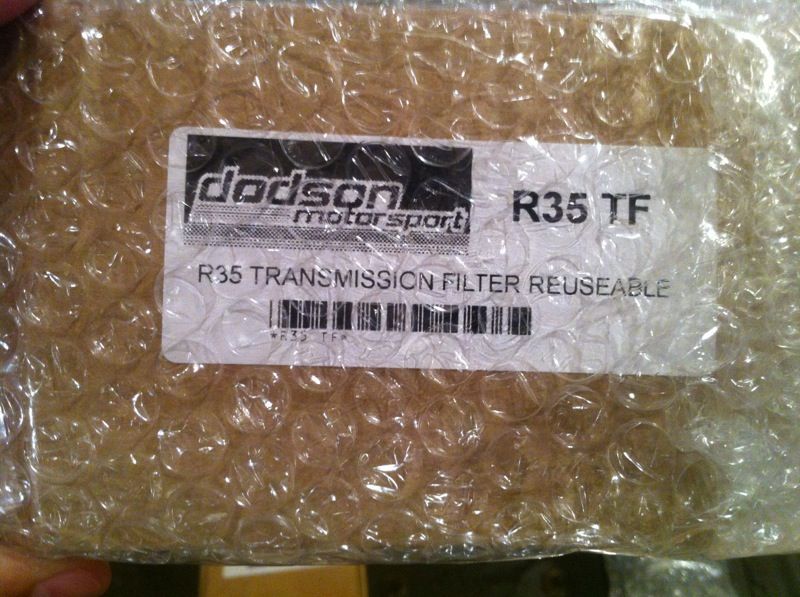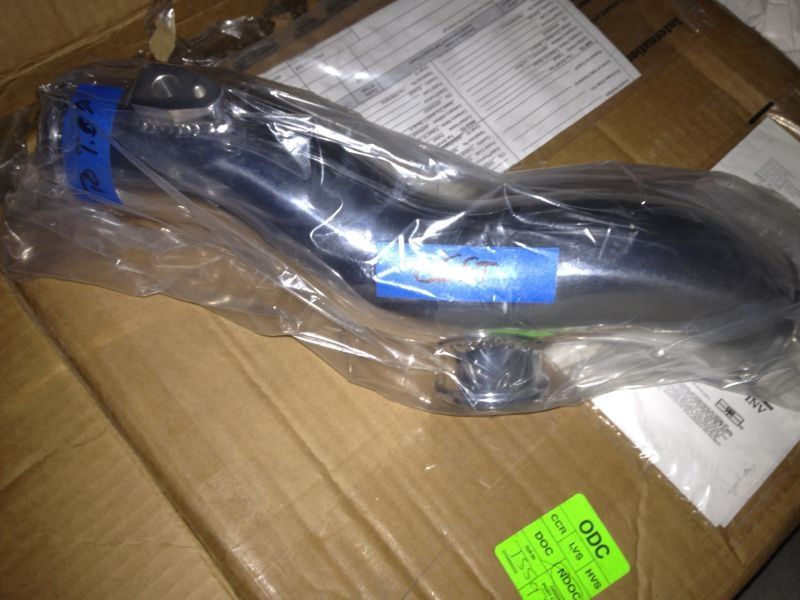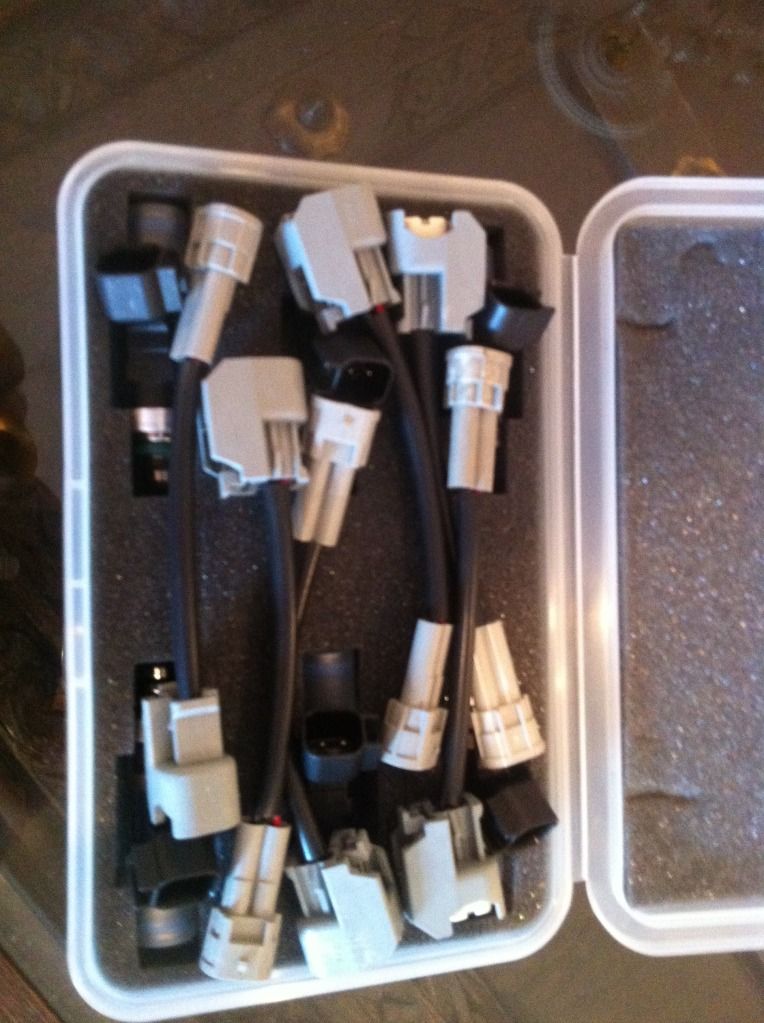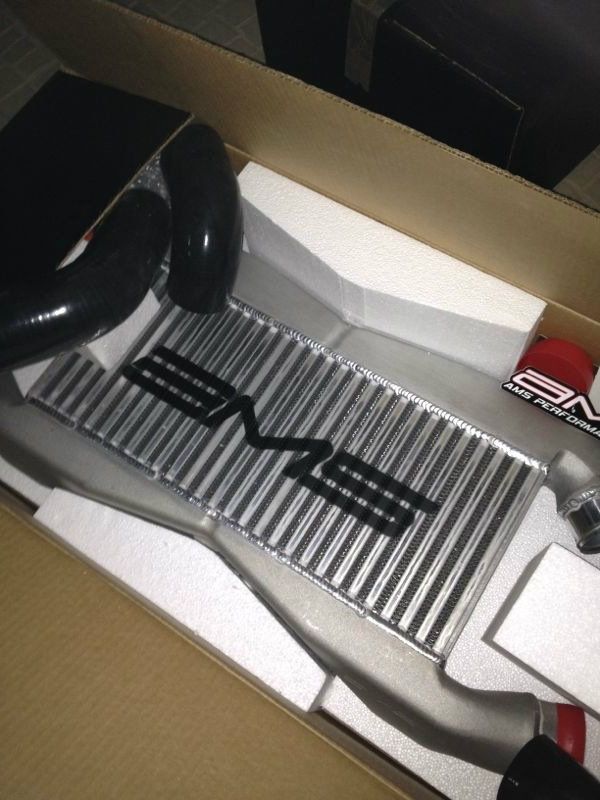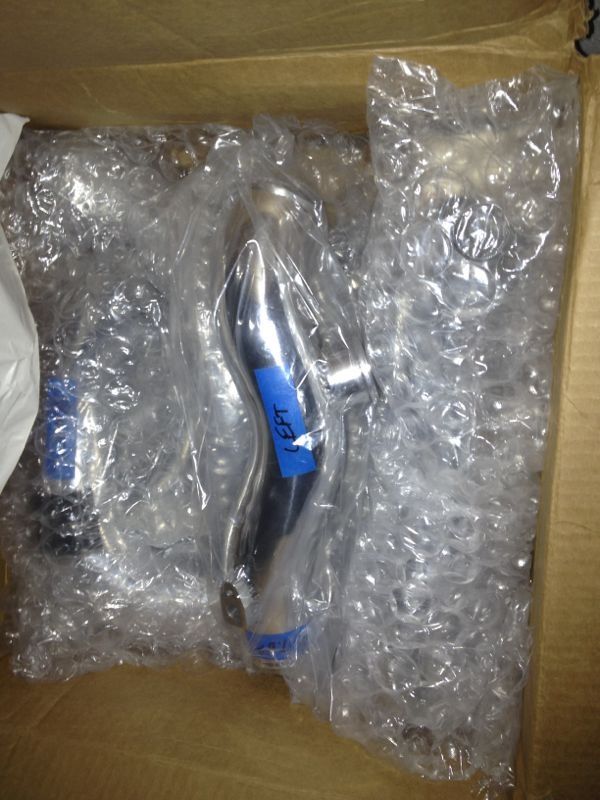 ENGINE BAY BEFORE LATEST ADDITIONS: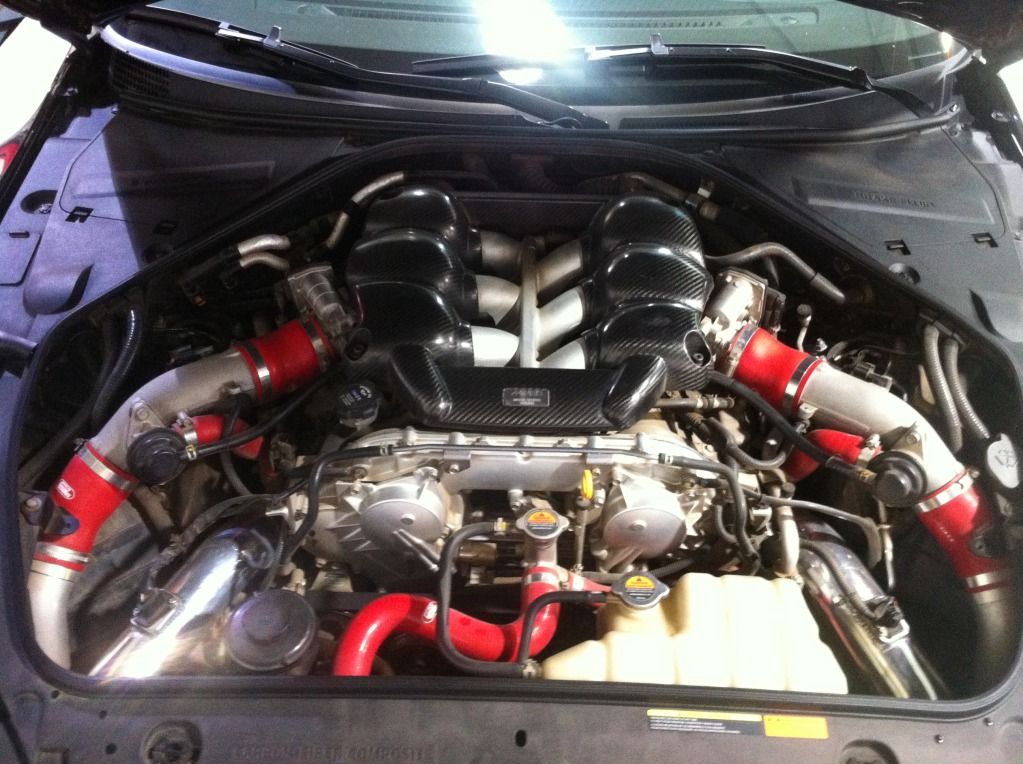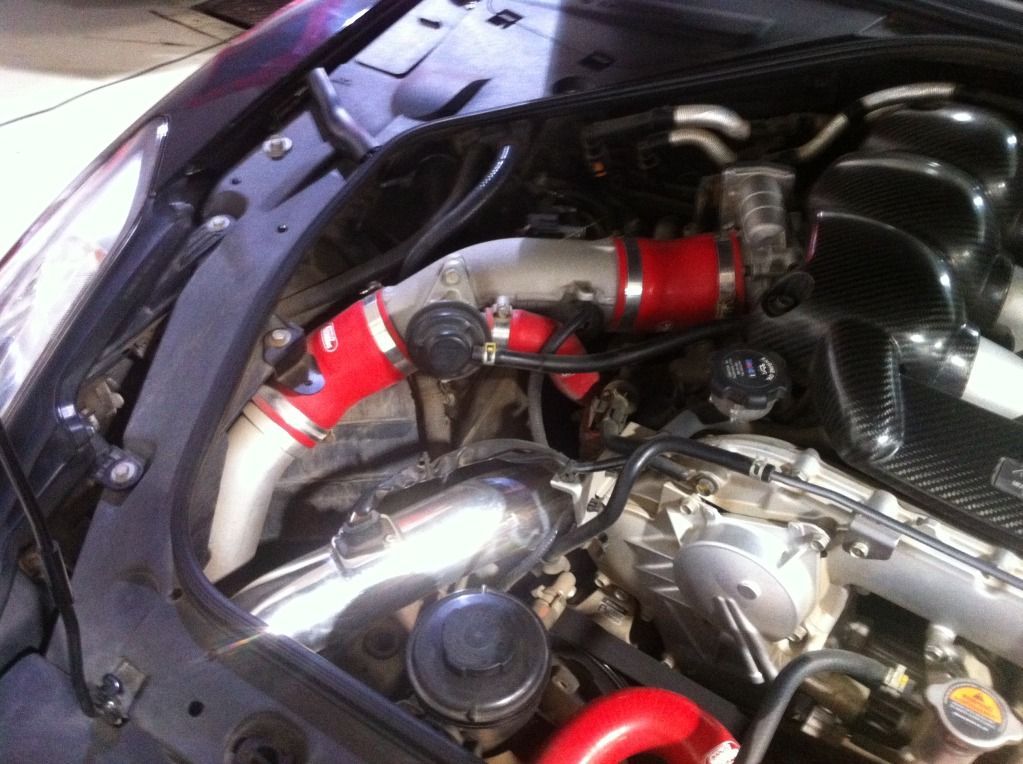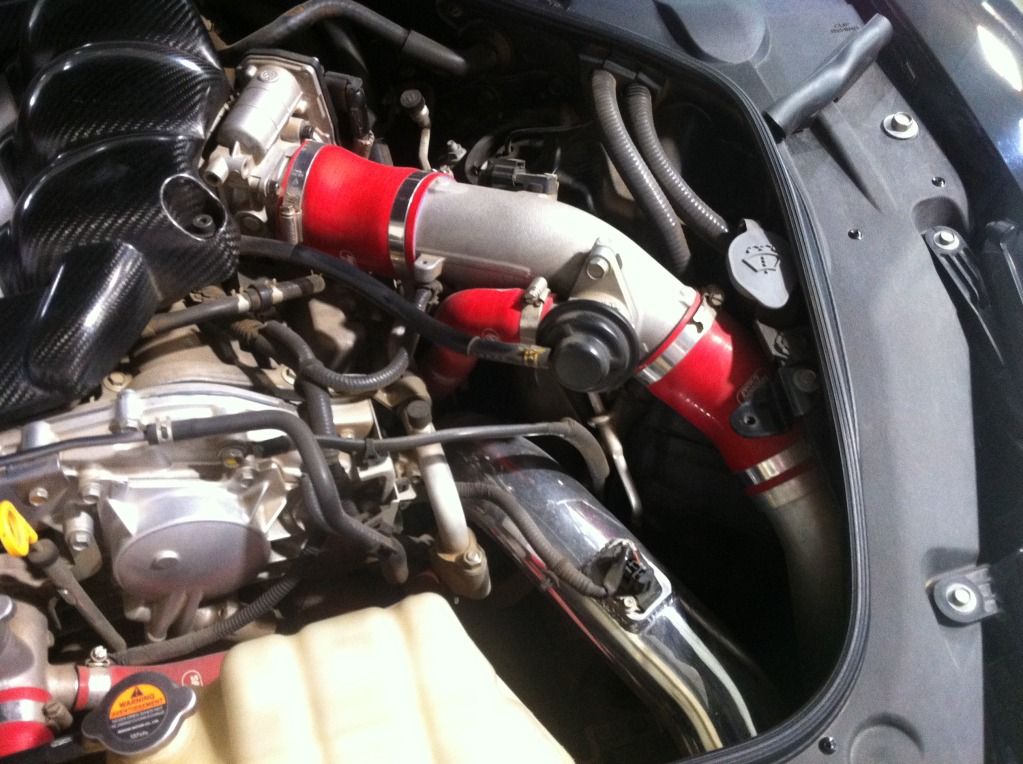 AFTER INSTALLS: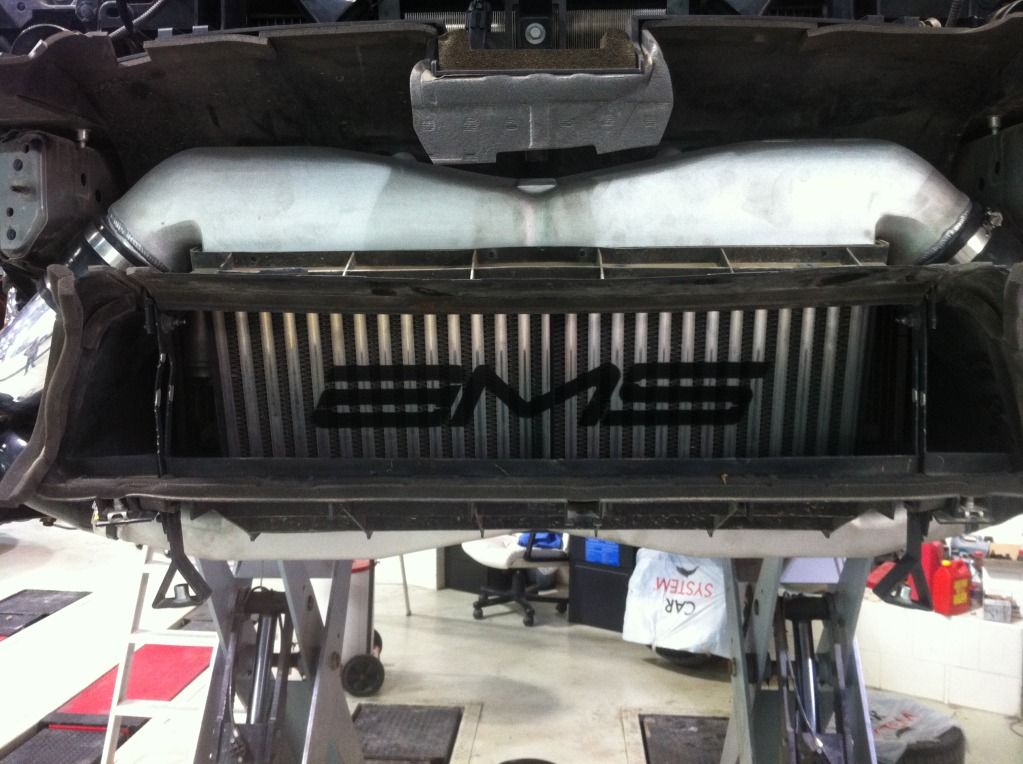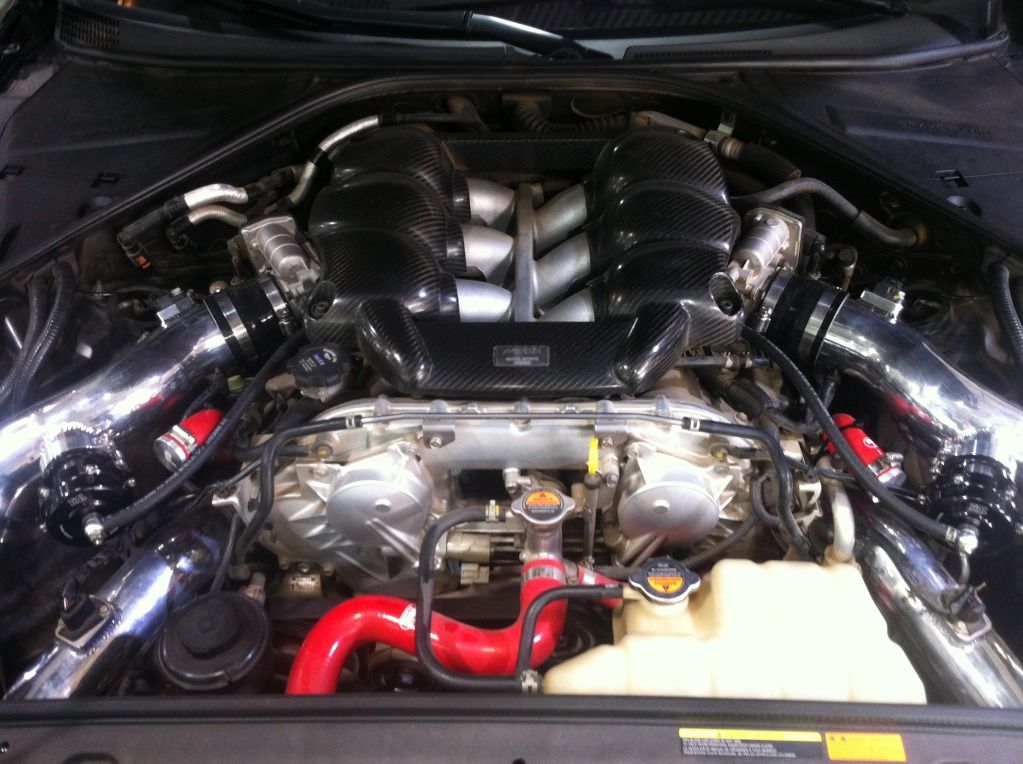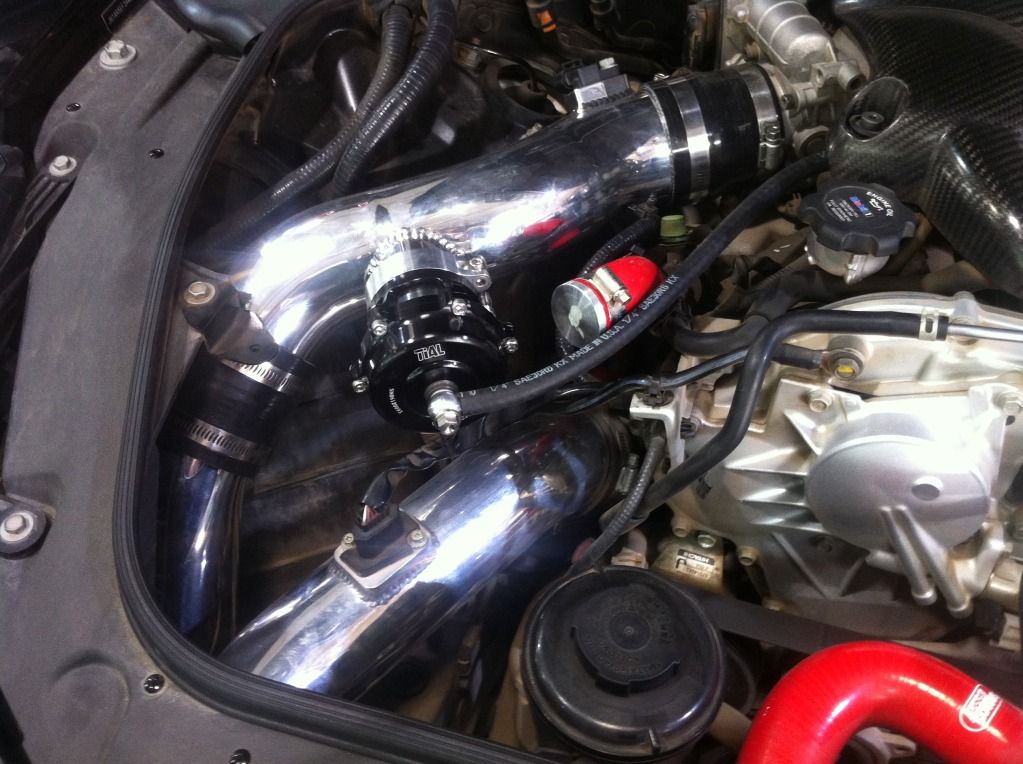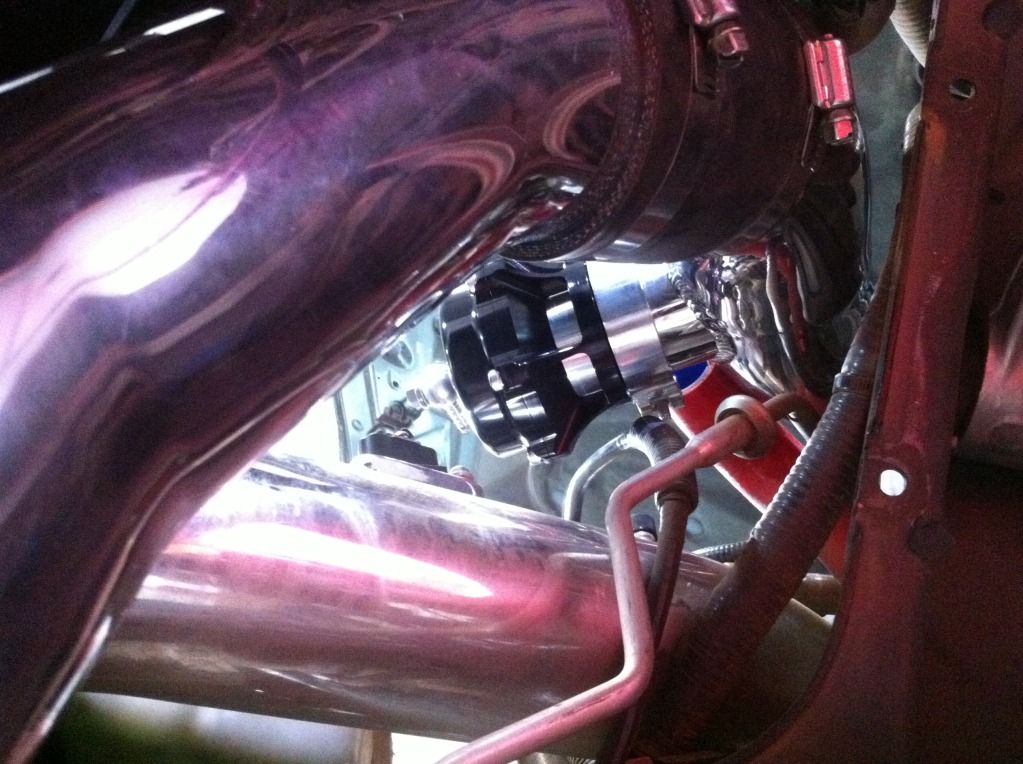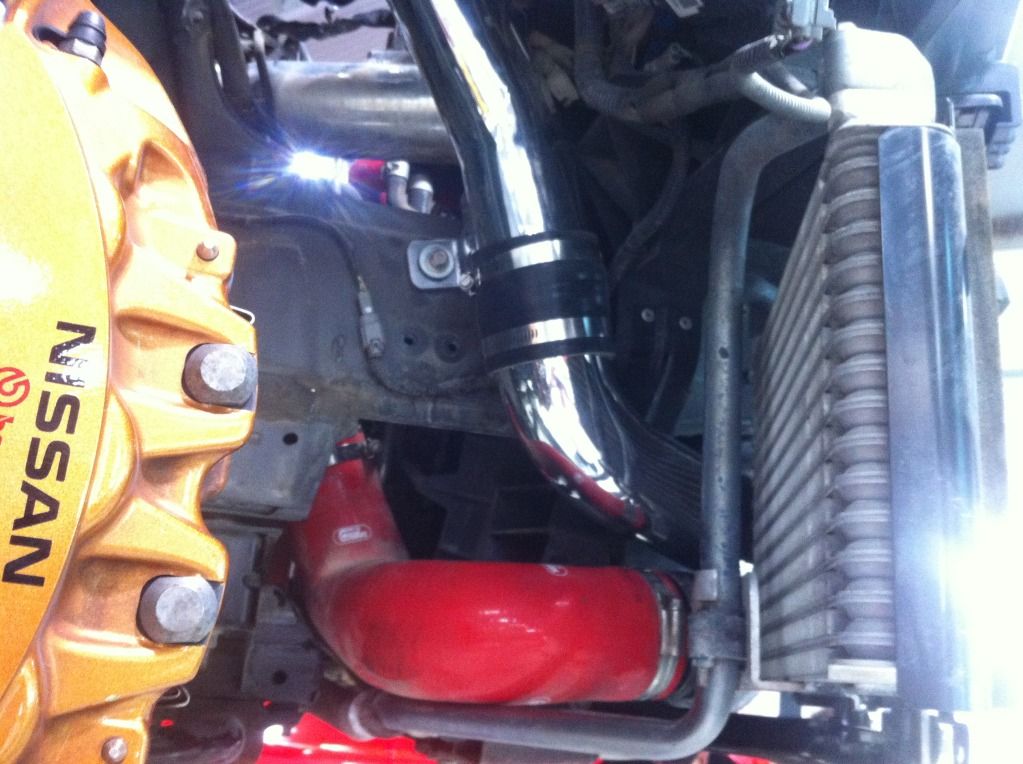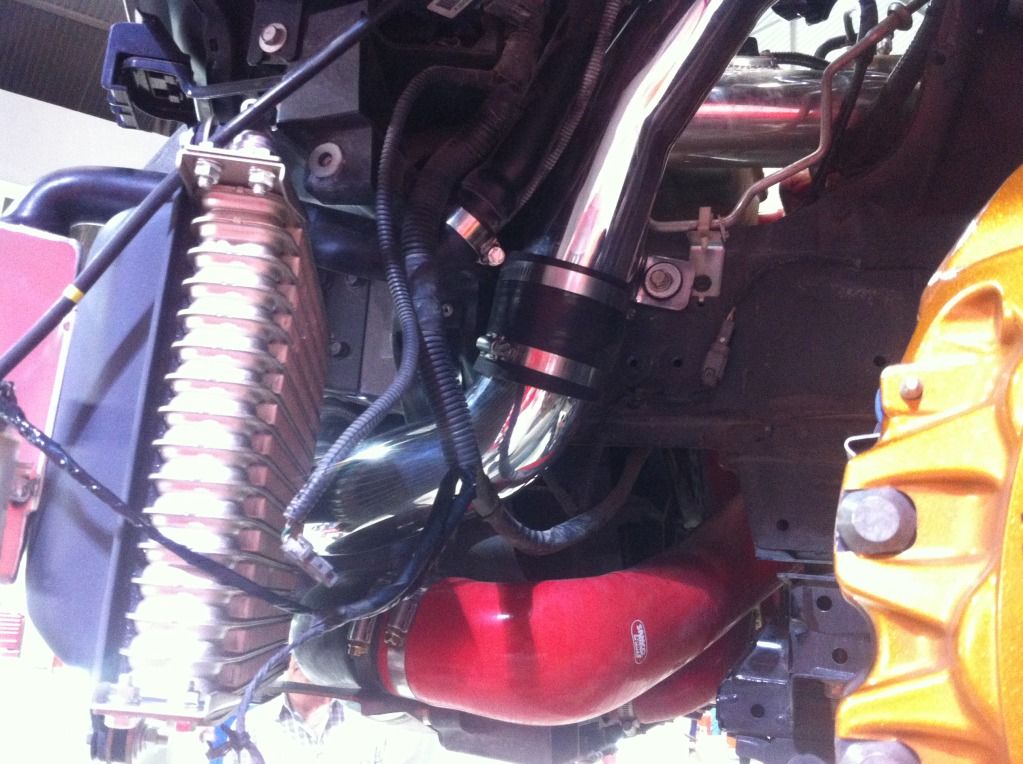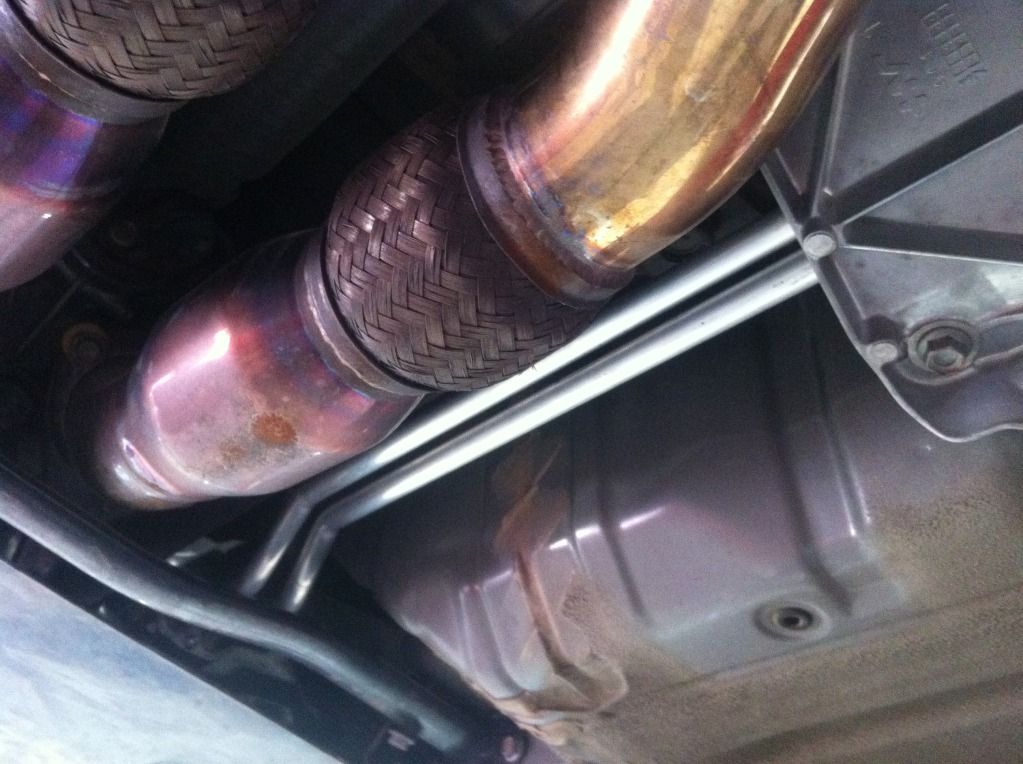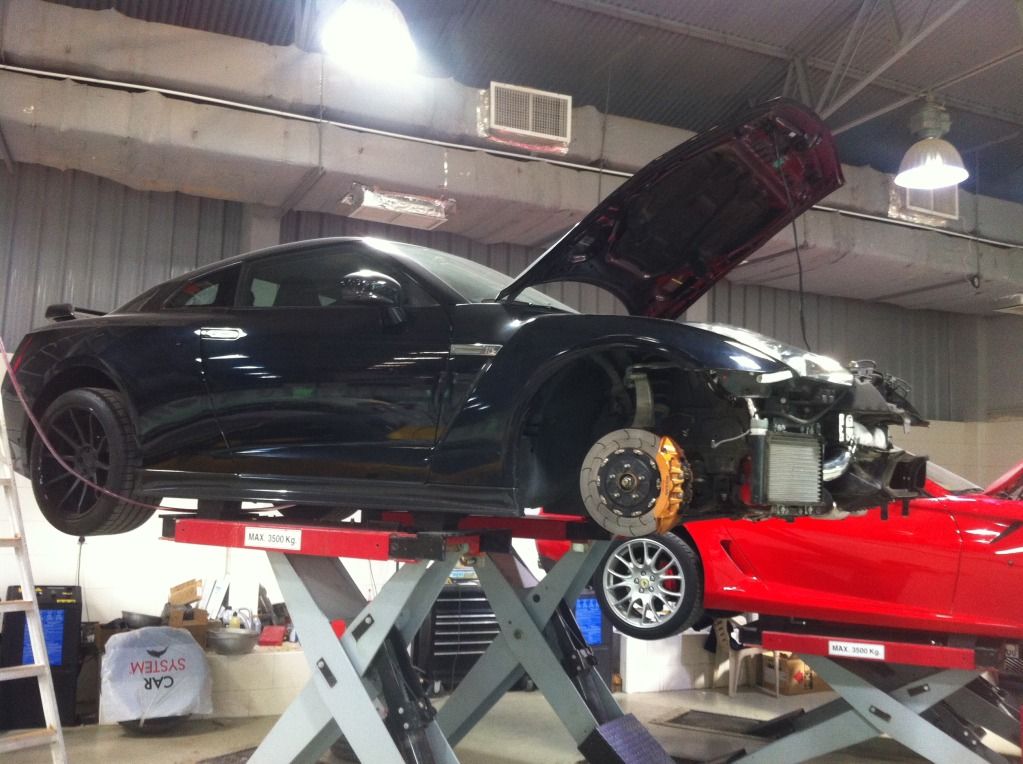 FINAL RESULT (POLISH AND WASH)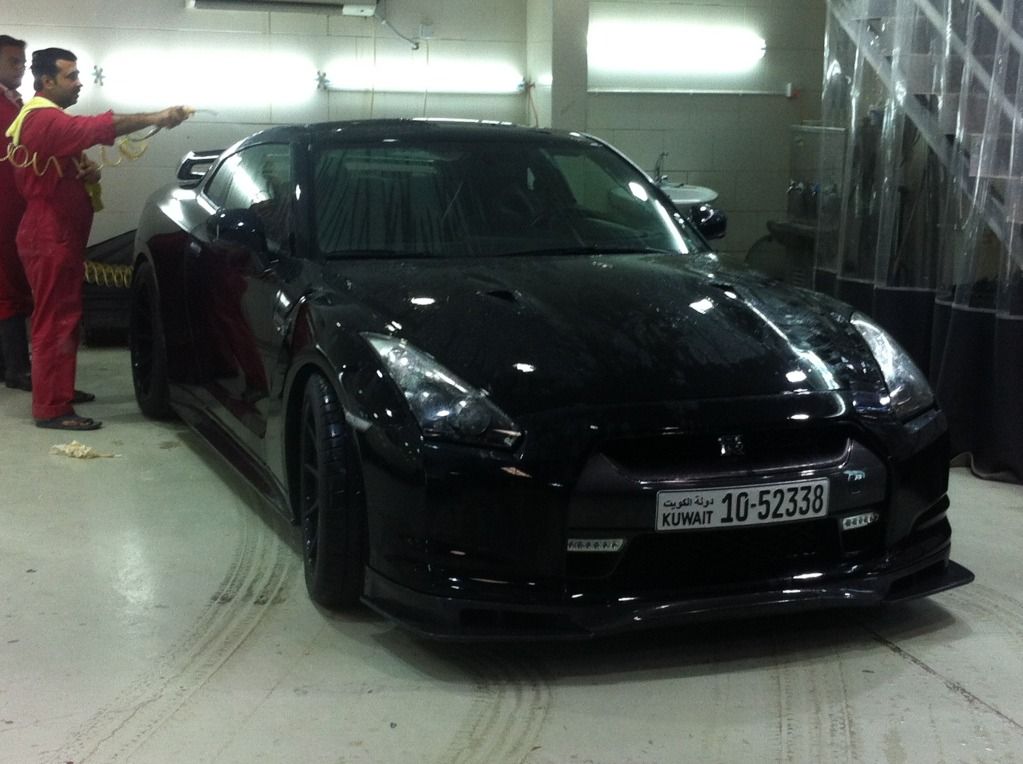 Hope you enjoyed!!!!