·
SPI Performance Consultant
Hello everyone.
Yesterday we rented Summit Motorsports Park in Norwalk, Ohio. This the first time we have taken a GTR out to a drag strip to record performance and data. Overall it was a good day. Our R1K package ran a best of 9.38 at 155.29 and a best trap speed of 156.44
First, a video from in the cockpit:
Video from starting line:
R1K timeslips: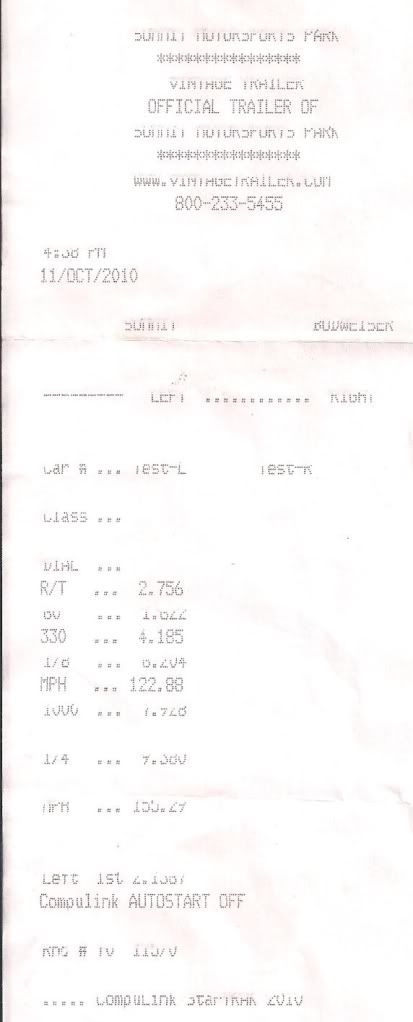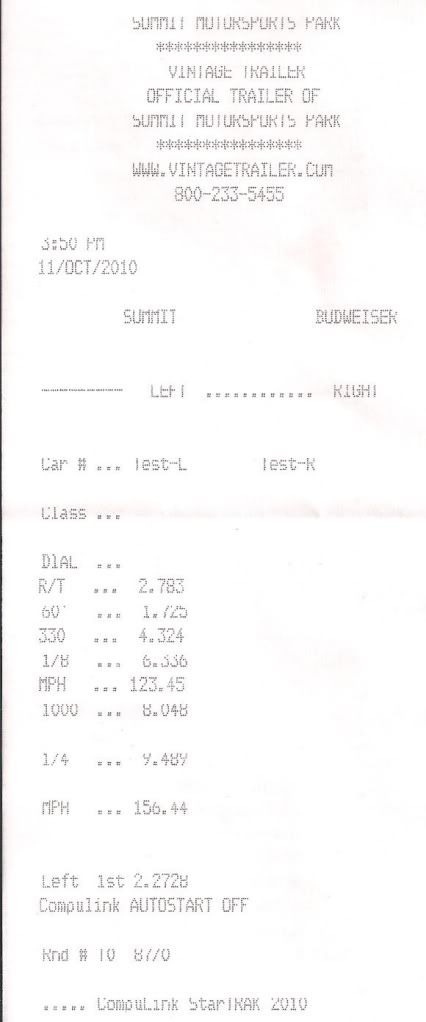 There was a 10-15mph headwind all day and temps peaked at 65F, track temps struggled to get above 80F. This made for a very slick starting line, as you can see (and hear) the car spun the tires in first and second gear. The E900 GTR recorded the best 60' of the day, a 1.56.
I will add that our best 60-130mph for the R1K that day was a 3.96.
There is a massive amount of pictures and video from everyone and it is coming in today. As I cut together videos edit pictures they will be posted here.
- Neil