New! The FIRST of it's kind. (DUAL PURPOSE: NOT JUST ANY COOLANT TANK!)
S2CarbonWorks R35 GT-R TIG-Welded Aluminum Racing Evacuation Tank!
Seeing how this performance driven car was lacking some love under the hood (ugly plastic yellow tank!!) we decided to make a piece that is both functional and a craftsman's work of art.
According to [email protected], "S2CarbonWorks has entered the GT-R parts business with this first of it's kind combination oil catch can and radiator coolant reservoir." Made from attractive TIG welded aluminum it's 18″ in length and a lot of capacity. Some of the other features of the tank are:
- MADE IN THE USA
- Hand TIG Welded Construction (100% Aluminum)
- Full Replacement Unit
- 4 Large Inlets to Catch Can w/ Drain Valve
- 1 Large Inlet to Coolant Reservoir w/ Sight Gauge
- Internal Baffle in Catch Can w/ Sight Gauge
- Catch Can Lower Drain Valve
- Pre-installed Brackets
- Hose Kit and Clamps
- Size is nearly 18" In length - Very large capacity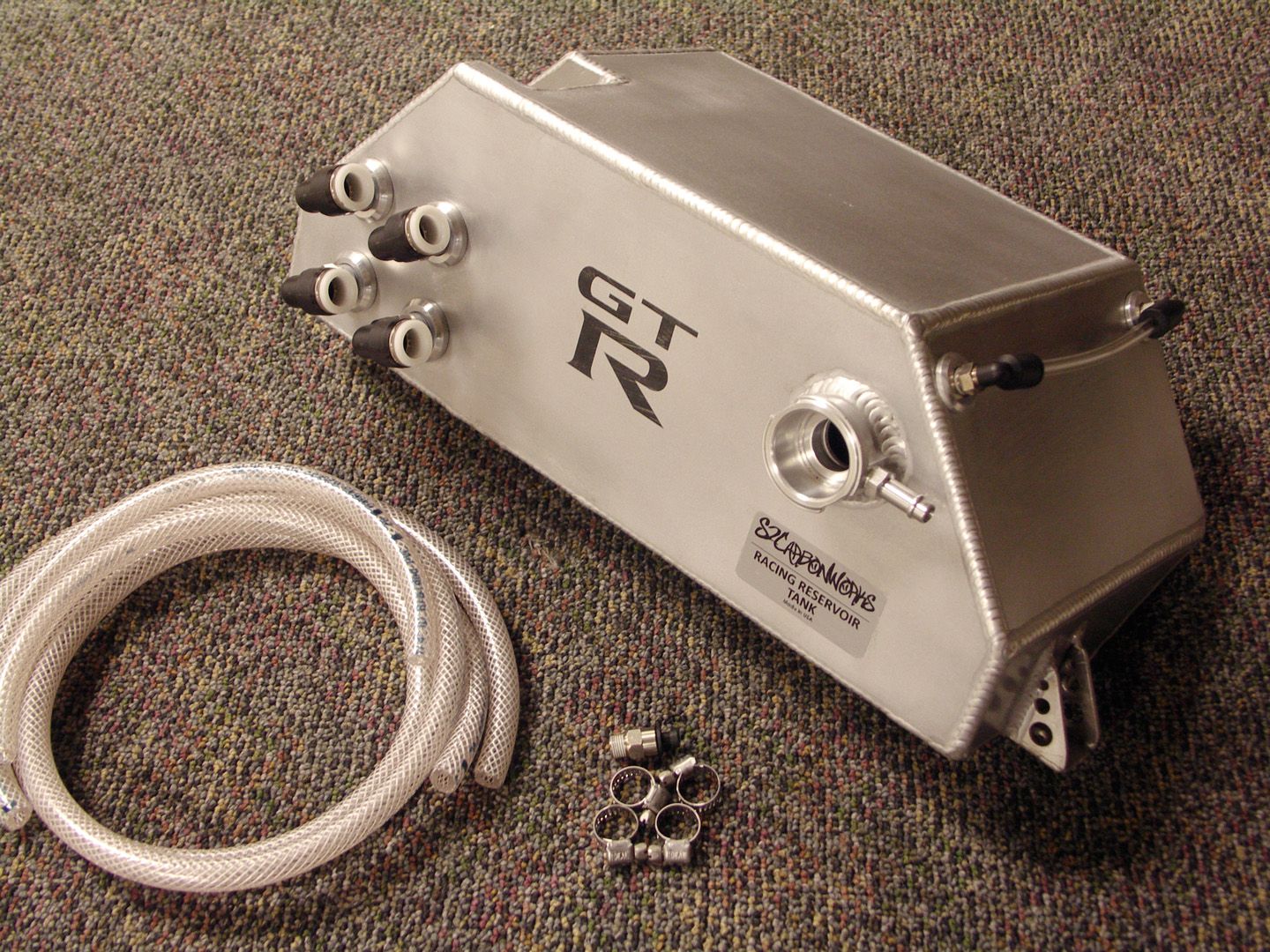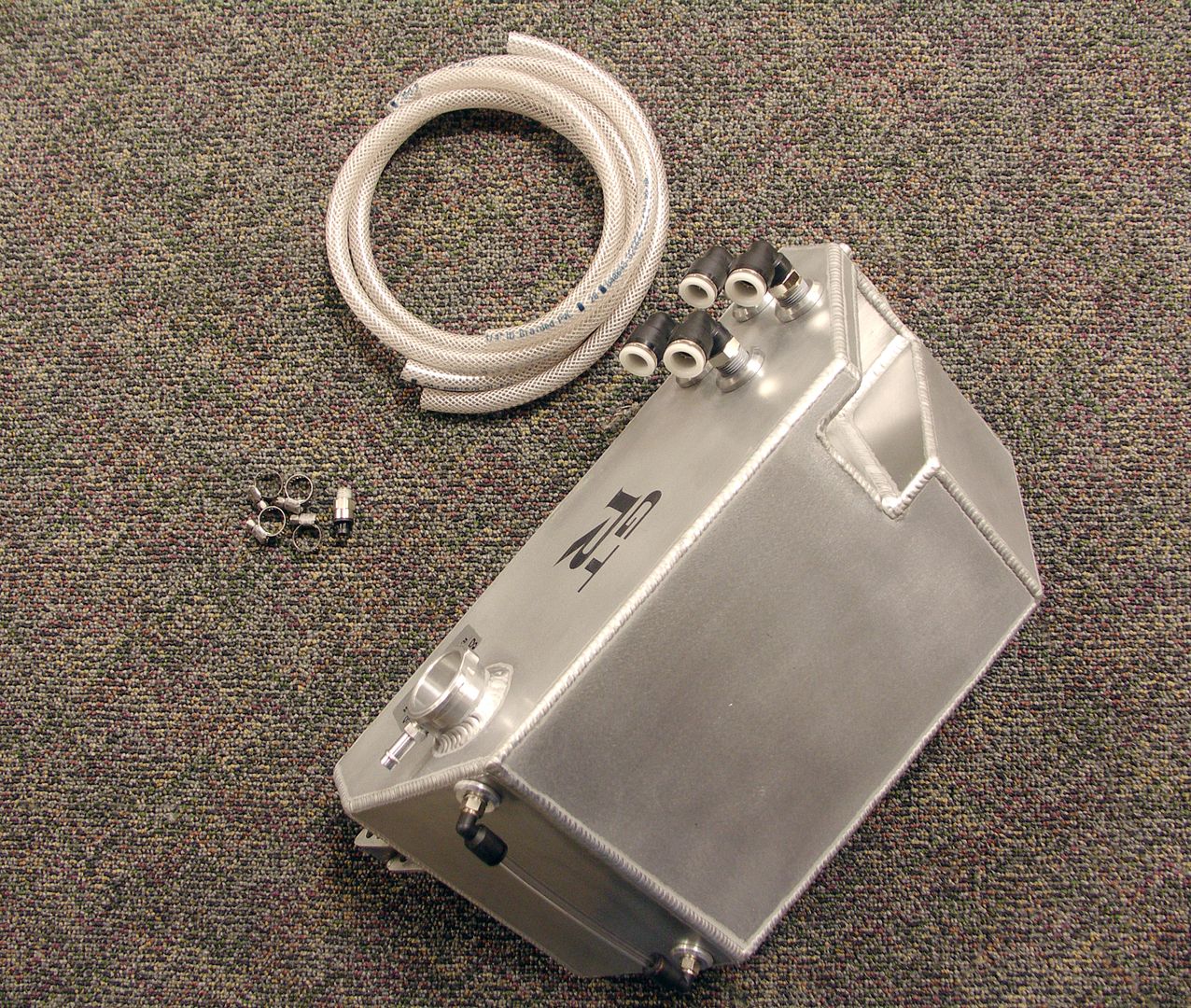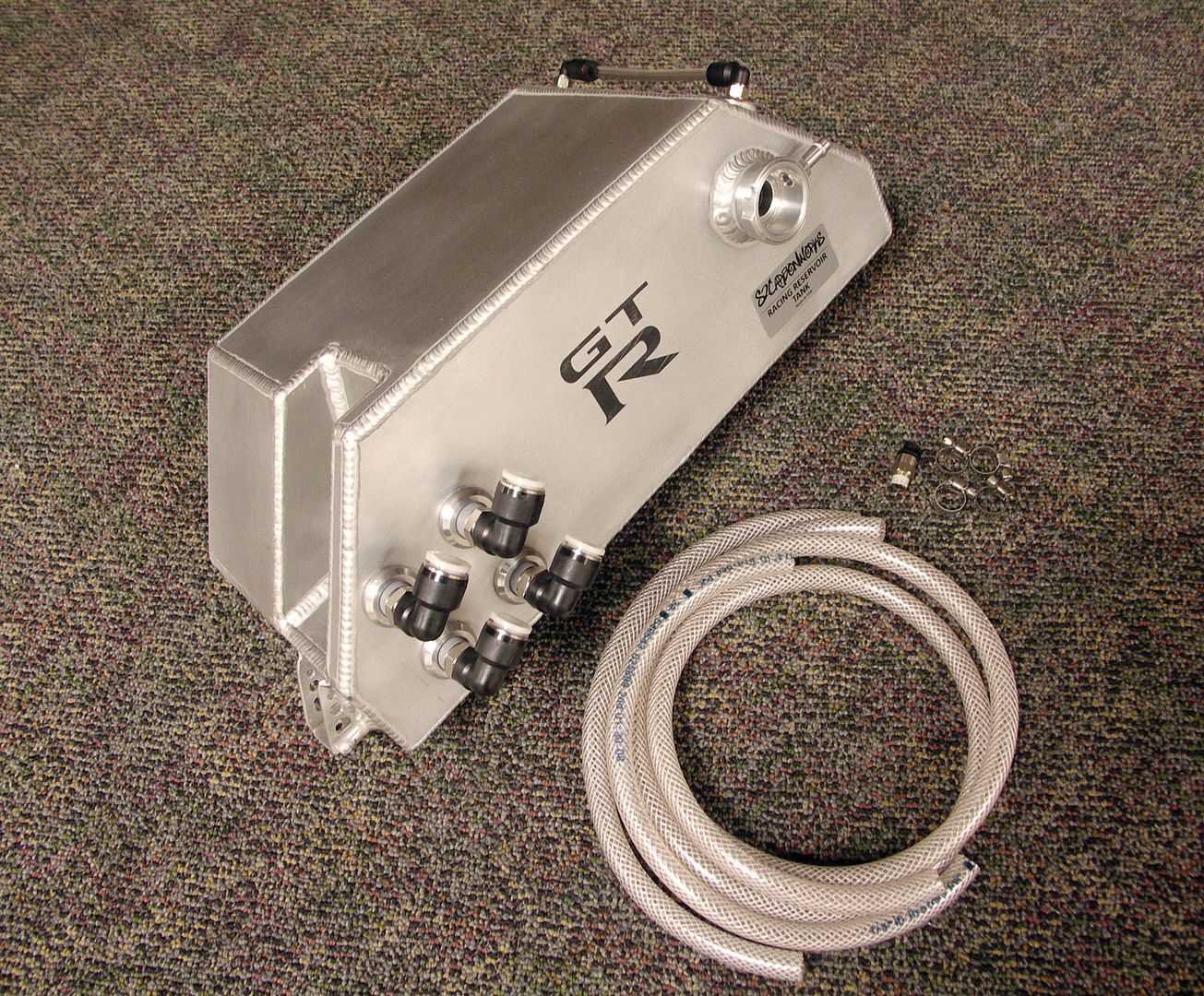 THE ALUMINUM TANK KIT REPLACES THE STOCK OUT-OF-PLACE LOOKING MONSTROSITY BELOW:
UPDATE: 2/15/10 - Now available in Black Edition!


ALSO, NOW ALL PRODUCTION TANKS HAVE (2) SIGHT GAUGES, ONE FOR OIL, ONE FOR WATER!