In addition to all other site and Marketplace rules. ANY for sale thread in the Marketplace regarding New or Used COBB Access PORT units, must provide a handwritten username with current date picture with the ECU and TCM Installation State screens, letting the buyer know that the unit has been uninstalled/unmarried.
V3 APs sample photo is attached at the end of this post.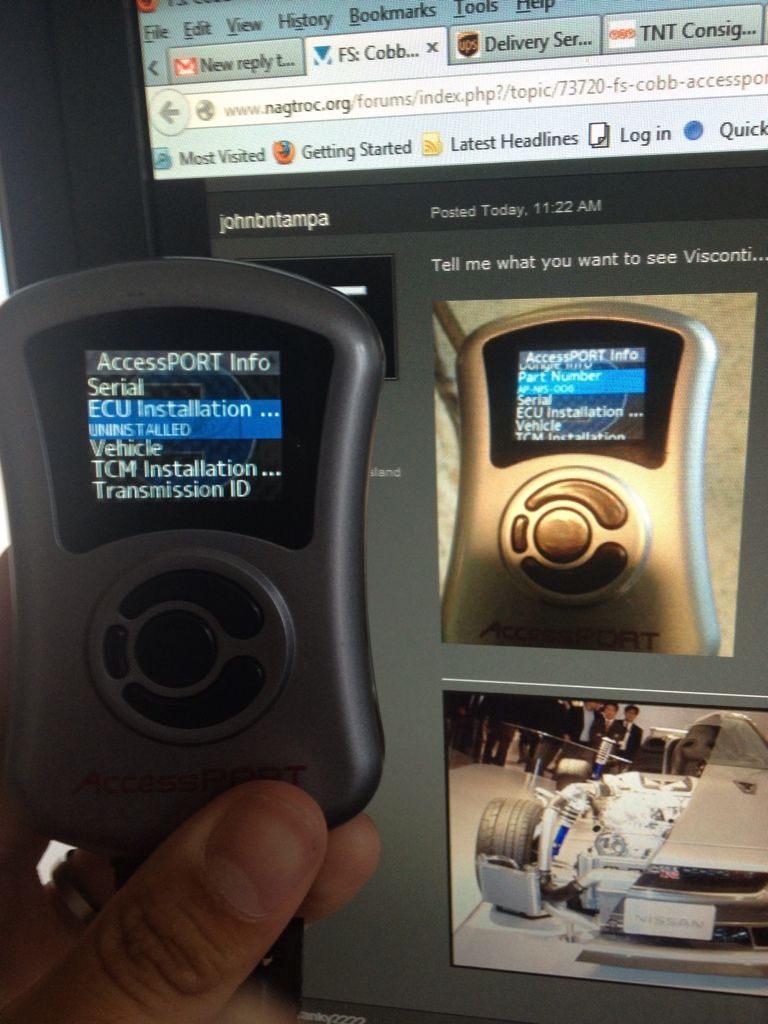 Other Recommendations:
*****Payment Notes*****
Paypal / UPS
Sellers also make sure when you receive a paypal payment that the items is shipped using the paypal shipping function UPS print the label and make sure its scanned when you give it to a driver or a UPS location, get the receipt. ****also make sure its shipped to the confirmed address on the account and not a suggested different address as the buyer can dispute it.**** finally make sure you request adult signature request that it is received by the party it is to be sold to "THIS WILL HELP PROTECT THE SELLER". Shipping International to a paypal account that is un-confirmed, sadly this is the business that paypal does there is no confirmed addresses for international customers from paypal that are located out of the continental United States.
Any questions ask me via pm.
******Shipping Notes*****
USPS = US Postal office = sellers when it comes to the USPS go to the USPS office and pay and get the tracking in person, reason for this USPS does not want to scan prepaid labels on line/paypal ones and most cases one can find them self in a charge back situation regarding USPS issues on not scanning prepaid labels. This also goes the same International shipments make sure you are shipping to a confirmed paypal address but only use express shipping as people can be impatient and along with the USPS failure to properly scan items along the way can make it a frustrating process. So if at all use FED-EX for items like these and up load the tracking # on the paypal transaction so your not in any problem with your customer or private sale.