Hey guys. So im on e85. On my 5th tank of it. It is very good pump e85 (readout 82 to 86).
When i start the car it it always in the 80's. I can drive around for an hour and it'll still read low high 82 85. Perfect. Then randomely it'll show low 28.
At some point wether it be during idle or cruise or coming to a stop or whenever it saw a low spike of 28 hence why it registered 28 on the low reading.
Does not matter wether i cruised around or floored it. at some point it'll show me a 20' 30's 40's low. This must happen within a second because i do not see the main readout ever go below 82. Its only the small low readout that will show it out of nowwhere
Is this a possible cobb glitch? Im on the 5th tank of E. There is absolutely no 93 left in it.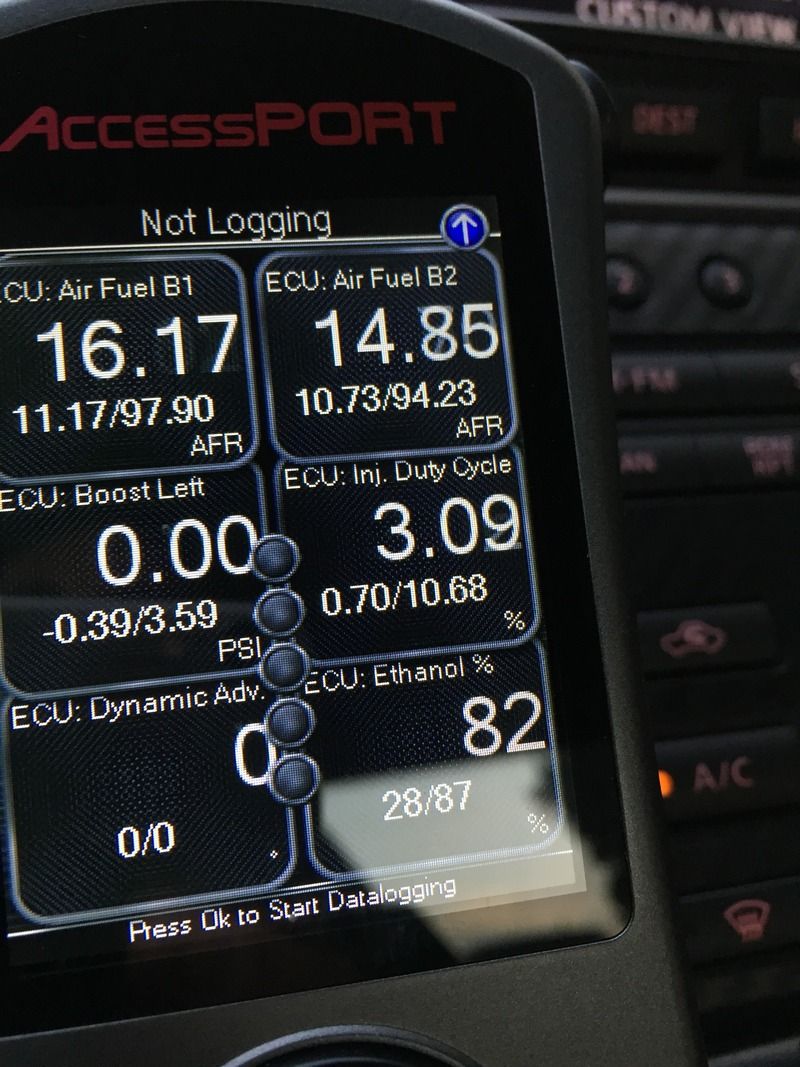 Heres a pic thanks guys