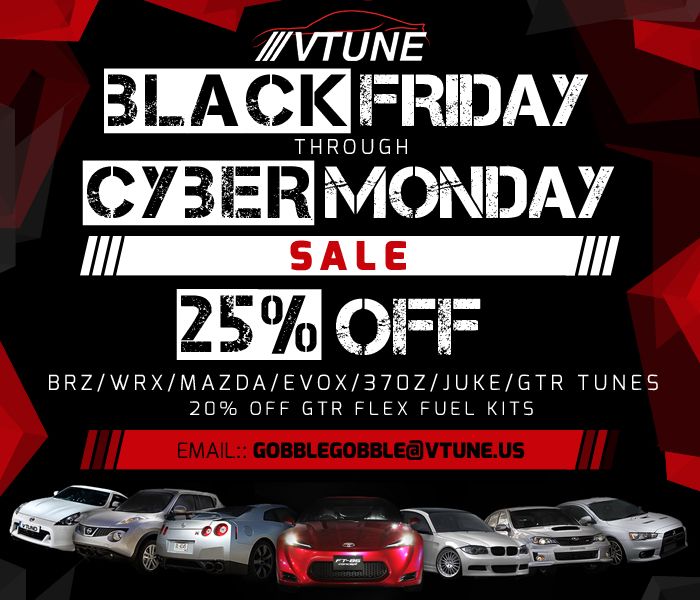 I'm glad to announce our first Black Friday/Cyber Monday sale !
Get 25% off on all EcuTek BRZ/WRX/MAZDA/EVOX/JUKE/370Z/GTR Tunes -
Not
limited to just one car!
We are also offering 20% off our COBB & EcuTek Compatible Flex Fuel Kits for GTR.
You wont see this type of pricing for another year, I promise!
PM or Email
[email protected]
to place your order.
Thanks
John